The Super Mario Bros. Movie has been a huge success, meaning that it has made Nintendo's decision to make a movie based on The Legend of Zelda inevitable. Mario is easily the biggest franchise in Nintendo's catalog, but it is far from their only beloved one. Nintendo's expansive video game library is ripe with series that would be perfect for a movie adaptation, with many of these characters being some of the most iconic mascots in gaming history. Out of all of them, though, The Legend of Zelda is the most deserving of a big-screen treatment, and the success of The Super Mario Bros. Movie has finally made it possible.
Nintendo has long been hesitant to make video game movies, with the live-action Super Mario Bros. movie in 1993 being a notorious failure that caused the company to be immensely protective of its IP. After years of begging, though, Nintendo has finally brought Mario back to the big screen, with The Super Mario Bros. Movie being the product of their first collaboration with Illumination. The Super Mario Bros. Movie's box office has been massive, and the film was a huge hit with fans. Because of this, Nintendo will undoubtedly be making more movies, and The Legend of Zelda is the obvious next choice for an adaptation.
Related: 9 Video Game Movies That Are More Likely After Super Mario Bros
Super Mario's Success Removed Nintendo's Final Legend Of Zelda Movie Obstacle
Video game movies have historically struggled at the box office, with franchises like Doom, Street Fighter, and Resident Evil having some big commercial failures. Due to Nintendo's stance on loaning out their intellectual properties, for the longest time, movie adaptations seemed like too much of a risk for them. Movies are costly, time-consuming, and risk tarnishing the public perception of the company. However, now that The Super Mario Bros. Movie is one of the most successful animated movies of all time, Nintendo has no reason to worry about these adaptation problems with The Legend of Zelda.
Related: Super Mario Bros. Just Made Zelda & Other Nintendo Movies Possible
The Super Mario Bros. Movie has shown that adaptations of Nintendo properties will not only make their money back, but they will also become huge successes. Nintendo's franchises have massive box office appeal, and hopefully the company will finally realize that. Even recent video game adaptations like Sonic the Hedgehog, Detective Pikachu, and The Last of Us have shown that video game adaptations can finally work now. With Nintendo holding the keys to some of the most iconic franchises of all time, it only makes sense for a household name like The Legend of Zelda to get the big-screen treatment.
Legend Of Zelda Movie Rumors Are Almost As Old As The Franchise Itself
While The Legend of Zelda is an old franchise, rumors of a film adaptation are almost as old as the series itself. The rumor mill has never stopped with The Legend of Zelda, with murmuring and speculation surrounding the project for decades. In 2015, The Wall Street Journal reported that Netflix was developing a live-action The Legend of Zelda series, and this set the internet ablaze. Speculation and fake leaks plagued the internet for years, although no Netflix adaptation ever materialized. This was easily the most popular of the rumors, and while it seemed credible, nothing ever came of it.
Another major rumor came about during the development of Super Smash Bros. for Wii U, with one of the character reveal trailers showing an animated fight between Link and Pit. Some fans speculated that this would lead to a fully-fledged The Legend of Zelda anime series. However, this never happened. In 2008, IGN released a trailer for a live-action The Legend of Zelda movie, and although this was an April Fools' Day hoax, many believed it was real due to its production quality. Now, rumors are circling that Illumination is developing a Zelda movie, showing that this cycle will never end.
The Legend Of Zelda Is Perfect For A Movie Adaptation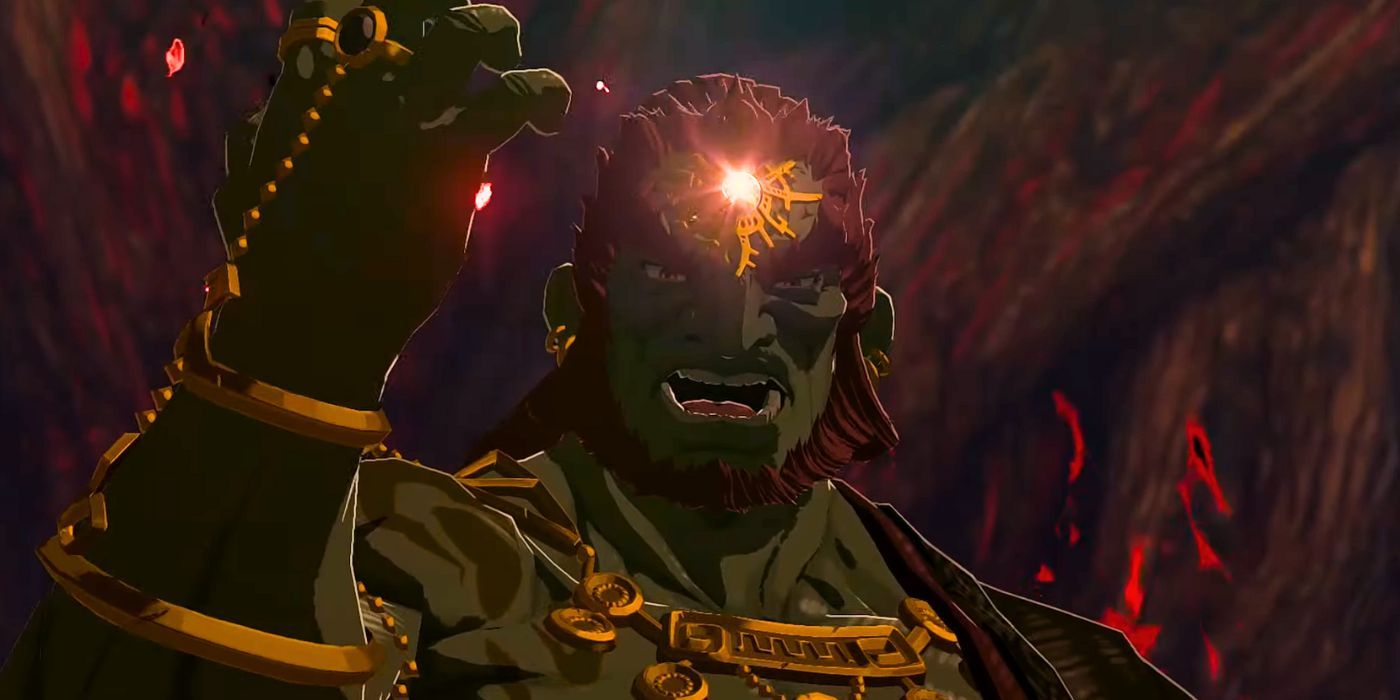 Out of all of Nintendo's franchises, The Legend of Zelda is perfect for a movie adaptation, with it being an even better choice than the Mario series. The Legend of Zelda is incredibly cinematic, with its sweeping vistas and exciting setpieces setting up a grand scale. The Legend of Zelda has been one of Nintendo's biggest powerhouses graphically, meaning that the series has always been a visual treat. The Legend of Zelda also has tons of well-established characters, meaning that a film adaptation would have plenty of options to pull from, with it even being ideal for a multi-movie franchise.
The key element of The Legend of Zelda that makes it perfect for a movie adaptation, however, is its story. Franchises like Mario, Kirby, and Metroid have never been story-heavy, with them giving a much greater focus to gameplay. The Legend of Zelda, however, has told all kinds of immensely in-depth stories, with Link's Awakening, Majora's Mask, Skyward Sword, and Breath of the Wild showcasing just how integral narratives are to the franchise. The lore of The Legend of Zelda is also vast, proving that a movie adaptation would have no shortage of story to pull from when writing the film's script.
Why A Legend Of Zelda Movie Is Harder Than Super Mario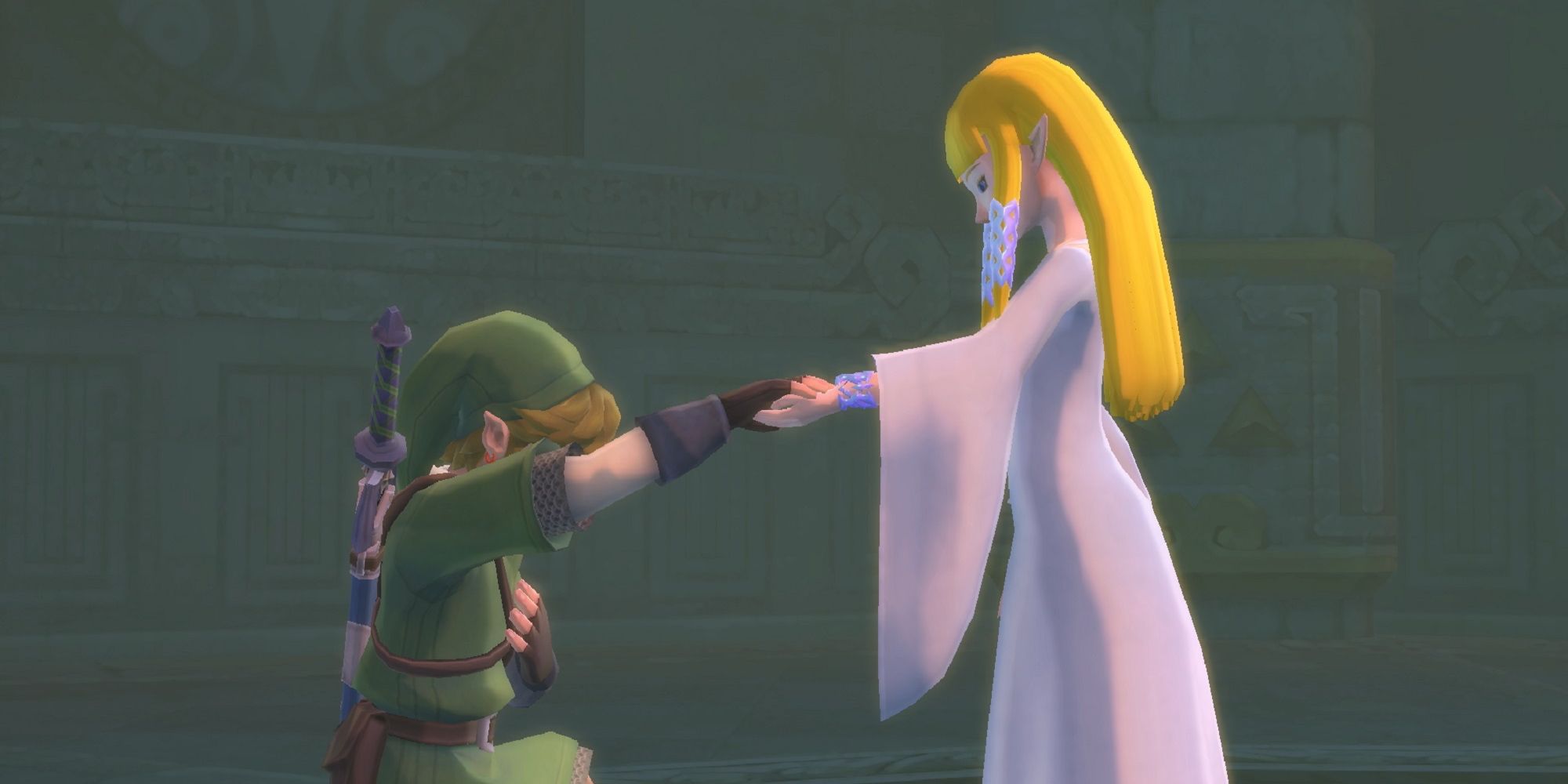 While The Legend of Zelda could make a great movie, it would be a lot harder to pull off than The Super Mario Bros. Movie was. While it is more suited for a cinematic story, this would require the Zelda movie to have a lot more thought put into it than the bare-bones narrative of the Mario movie had. The Legend of Zelda's varying art styles means that it will be hard to give the film a visual identity. If it's animated, there are all kinds of possibilities, with anime and computer animation both having pros and cons. If it is live-action, it would require tons of CGI.
Related: Casting A Live-Action The Legend Of Zelda Movie
It would also be hard to get the tone of The Legend of Zelda movie right. While the series has catered to younger audiences in the past, Zelda is much more adult-oriented than Mario, meaning that it may not have as wide of an appeal. Casting would also be difficult, as the film couldn't just enlist a bunch of comedians as the Mario movie did. On top of that, Link has been a silent protagonist since the very beginning, meaning that the movie would have to give him a voice. The Super Mario Bros. Movie has proven that a Zelda movie could happen, but it won't be easy.