There are fourteen games from the rich Star Wars universe available for current-gen consoles. Among these is a selection of older classics, mostly on the Nintendo Switch, as well as re-releases and newer games on the PS5 and Xbox Series X/S. Thanks to VR gaming, PS5 users also have access to probably the most immersive Star Wars experience ever.
From lightsaber-based hack-and-slashers to tactical shooters and immersive RPGs, the current generation of consoles offers a diverse lineup of Star Wars games to enjoy. Jedi Knights and pod racing enthusiasts alike can find something to scratch their space opera itch across the Star Wars gaming universe.
15
Star Wars: The Force Unleashed (Switch)
Star Wars: The Force Unleashed is a lightsaber-based hack-and-slasher developed by LucasArts, originally for the PS2, PS3, Xbox 360, Wii, DS, and PSP, with each version being slightly different. The game revolves around the story of Starkiller, an apprentice of Darth Vader who later becomes a Rebellion leader, although players can also control Vader himself in parts of the game. There is a choice between the light side and dark side ending, the former being particularly heartbreaking. The Switch release is an upscaled port of the Wii version.
14
Star Wars Jedi Knight: Jedi Academy (Switch)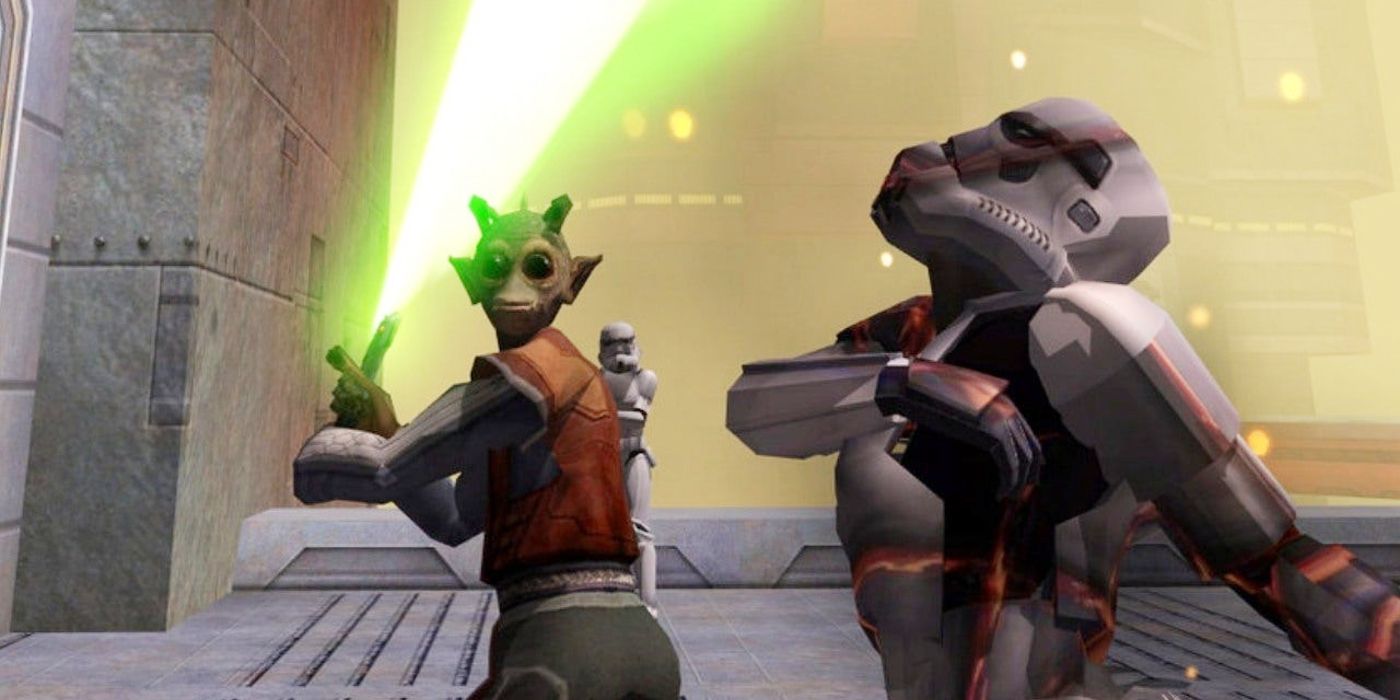 Originally an Xbox and PC release from 2003, Star Wars Jedi Knight: Jedi Academy is a 3D hack-and-slash game by Raven Software, re-released on the Switch in 2020. As the title suggests, players take control of a budding Jedi, wielding lightsabers and a variety of firearms, which may be used in first- or third-person perspective. During the story, players have to decide if they will commit to the light side or the dark side, and the game makes a convincing case for the latter.
13
Star Wars Jedi Knight 2: Jedi Outcast (Switch)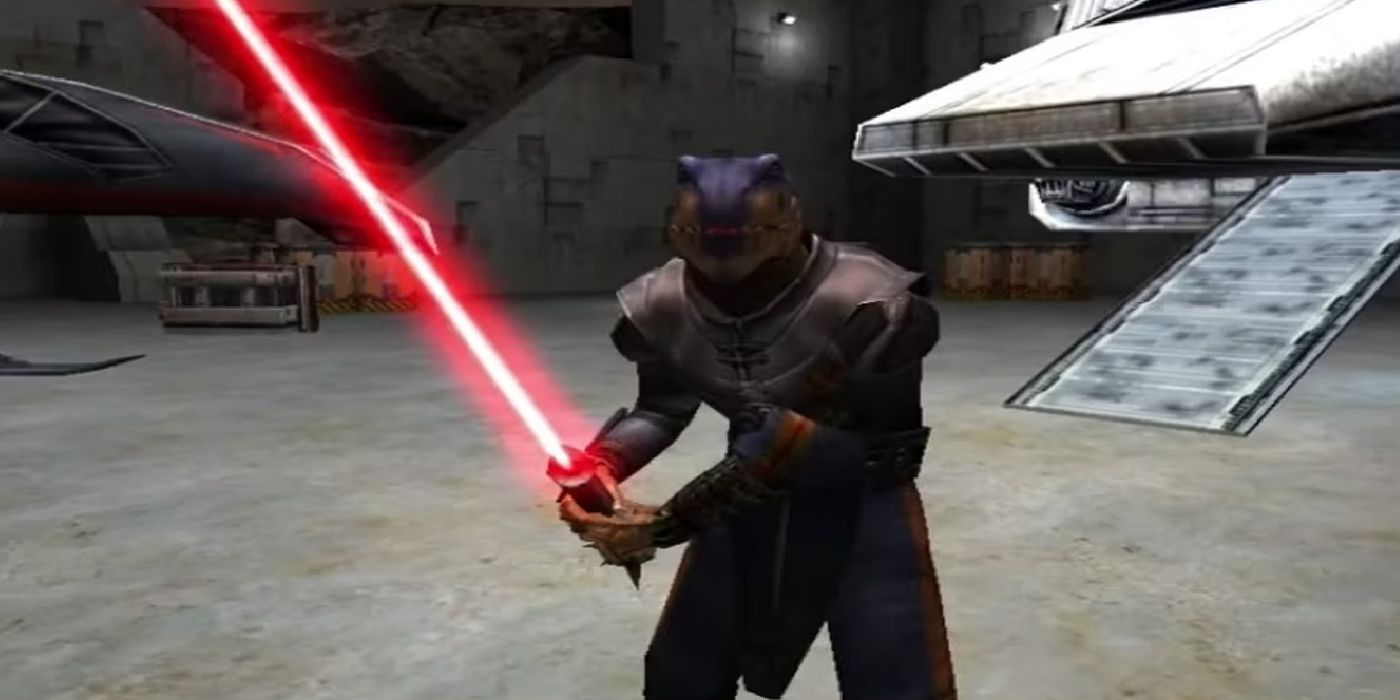 Another release from Raven Software, 2002's Star Wars Jedi Knight 2: Jedi Outcast is one of the most beloved Star Wars games of all time. Players take control of Kyle Katarn, an ex-Jedi mercenary. Having renounced his connection with the Force, the early levels of the game are built around FPS gameplay. However, Kyle later recovers his Force powers and starts using a lightsaber, and the game switches to a third-person hack-and-slash format. A 2019 re-release on the Switch brings the game to current-generation console gamers, although many have found the FPS controls frustrating.
Related: Star Wars Game Devs Reveal How Jedi Outcast's Lightsaber Combat Was Created
12
Star Wars: Republic Commando (Switch)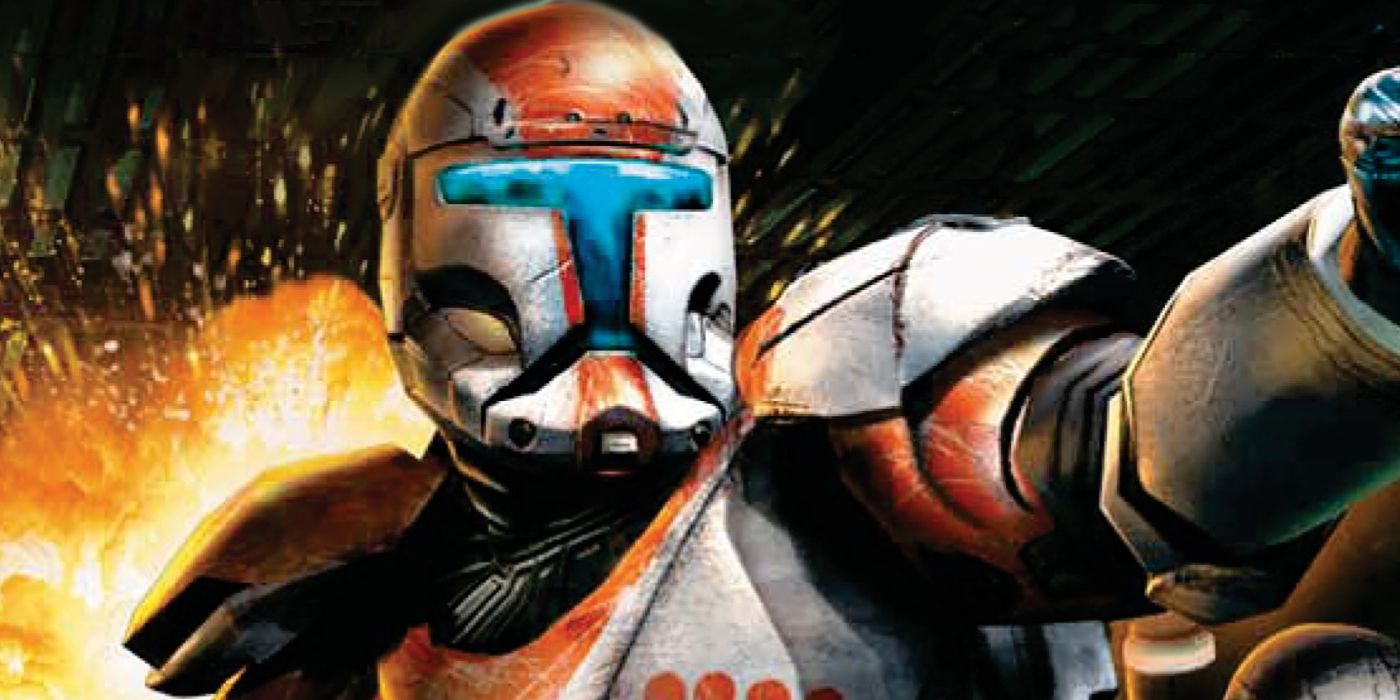 LucasArts was Lucasfilm's in-house video game decision before the latter was acquired by Disney, and is responsible for many of the most iconic Star Wars video games. Star Wars: Republic Commando is a tactical shooter originally released to a positive reception in 2005, cashing in on the popularity of the subgenre in the early- to mid-2000s. Instead of lightsabers and the Force, players use stealth and teamwork to complete tasks, working with a well-designed and humorous group of AI teammates. The game was re-released on Switch in 2019.
11
Star Wars: Knights Of The Old Republic (Switch, Xbox Series X/S)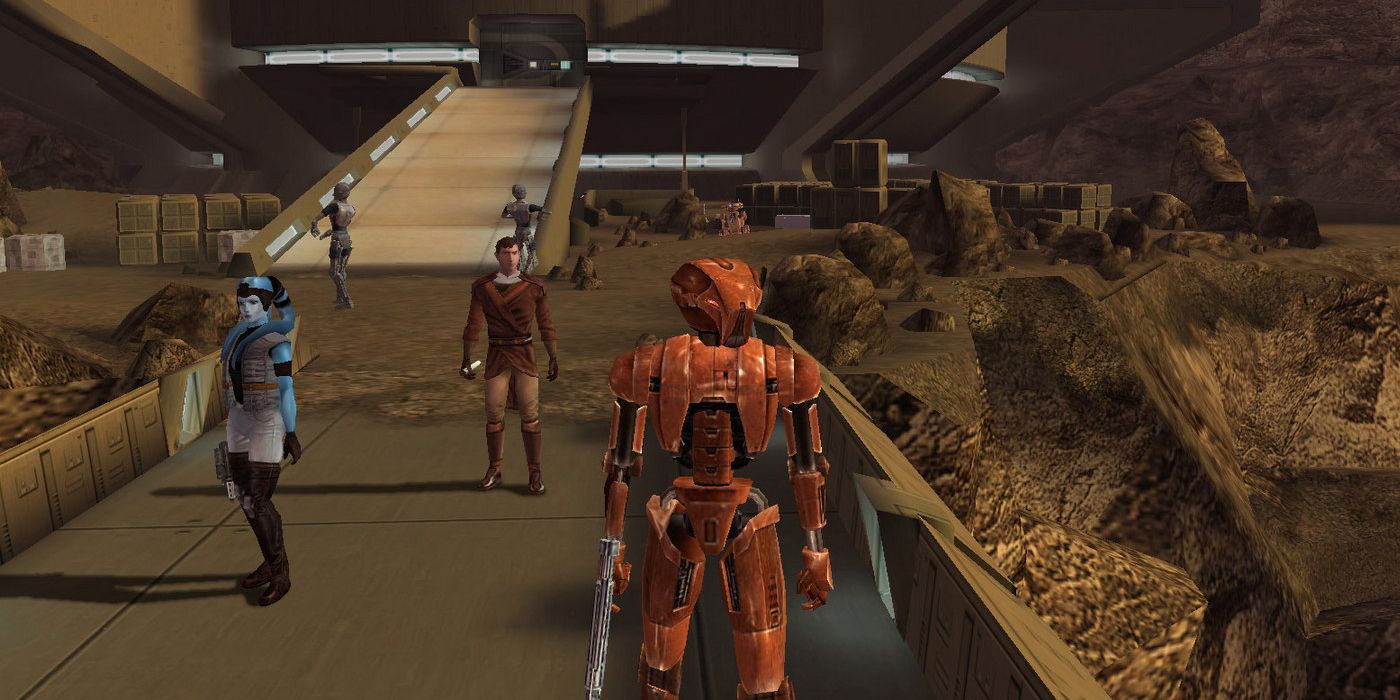 Generally considered the best video game to ever bear the Star Wars name, BioWare's classic RPG Knights Of The Old Republic has seen re-releases on multiple platforms over the years. It checks off two of the big three current-gen platforms, with a Switch port and a 4K-upscaled version on the Xbox Series X/S. While its status as the definitive Star Wars game may now be tempered by its twenty-year age and the subsequent advancements in gaming technology, its narrative brilliance continues to make a meaningful contribution to the Star Wars canon.
10
Star Wars: Knights of the Old Republic 2 – The Sith Lords (Switch)
9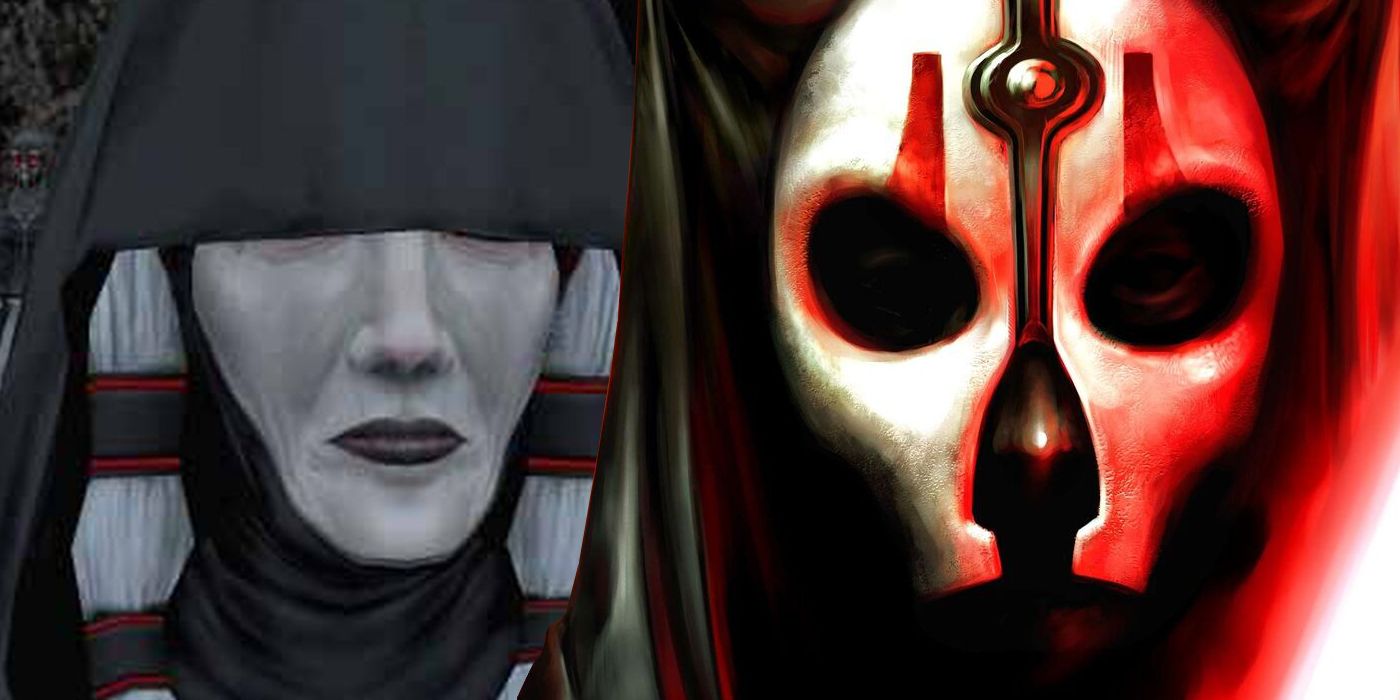 Knights of the Old Republic was always going to be a tough act to follow, but given the high expectations, short development time, and small team, Obsidian did an admirable job with this sequel, originally released in 2004 for Xbox and PC. Ported to the Switch in 2022, Star Wars: Knights of the Old Republic 2 – The Sith Lords still offers a solid RPG experience with an engaging story and well-written characters.
8
Star Wars Episode I: Racer (Switch)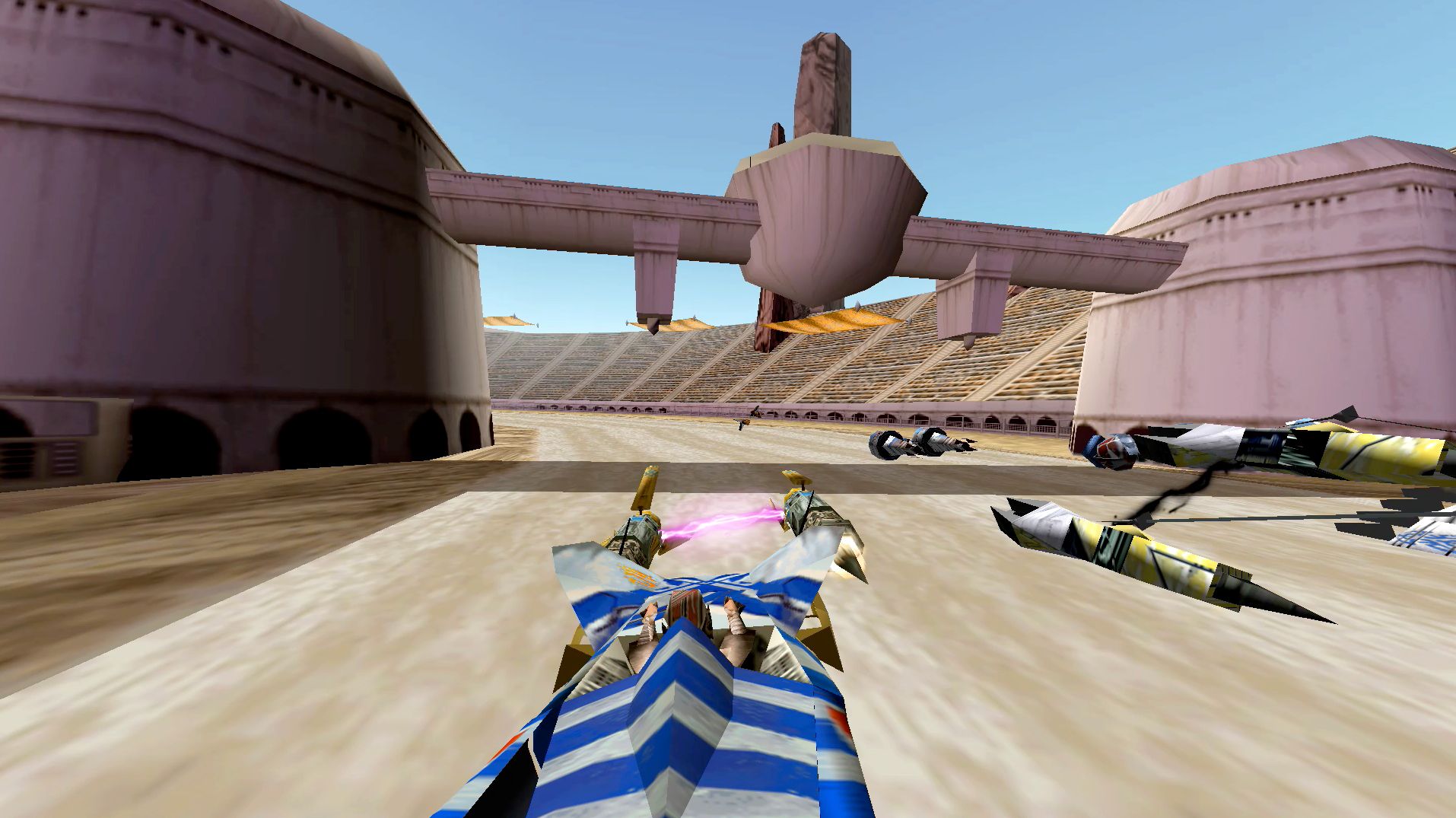 This classic Star Wars arcade racer by LucasArts was originally released in 1999. The premise is simple: players tear through Tatooine at 300mph on pod racers, just like Anakin Skywalker did in Star Wars Episode I: The Phantom Menace. A local multiplayer hit on the N64 when it was originally released, Star Wars Episode I: Racer was ported to the Switch in 2020. The graphics certainly aren't going to impress modern gamers, but the heart-pumping arcade racing still holds up, and it runs at a locked 60fps with a 1080p upscale.
7
Star Wars Demolition (PS5)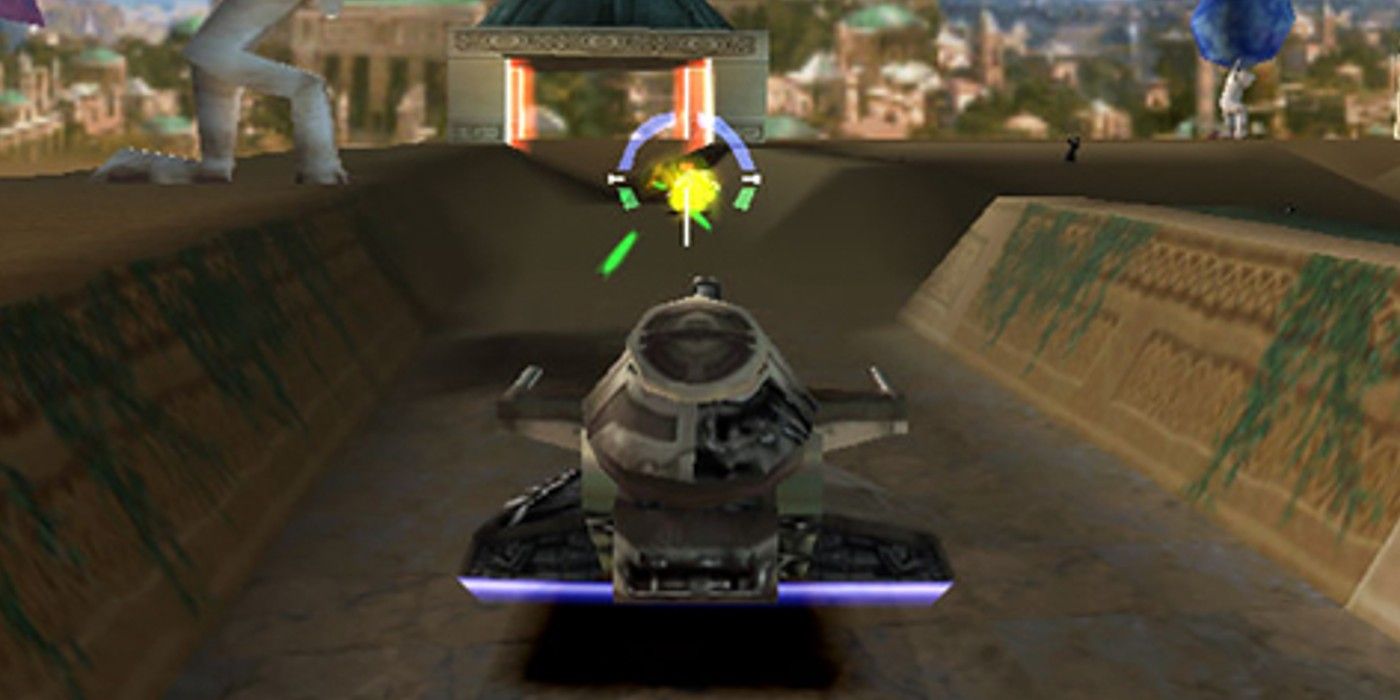 A collaboration between LucasArts and Luxoflux, Star Wars: Demolition is a vehicular combat game released in 2000 for the PS1 and Dreamcast. While it is built on the same engine as Luxoflux's critically-acclaimed Vigilante 8, sadly Star Wars: Demolition does not reach the same heights of quality. The game was re-released on PS5 in January 2023, albeit with no attempt to upscale the graphics, meaning they look pixelated on modern screens. At $5, or free for PS Plus subscribers, it serves as a cheap and baffling reminder of a time when 3D games weren't as polished as they are now.
6
Star Wars: Tales From The Galaxy's Edge (PS5+PSVR2)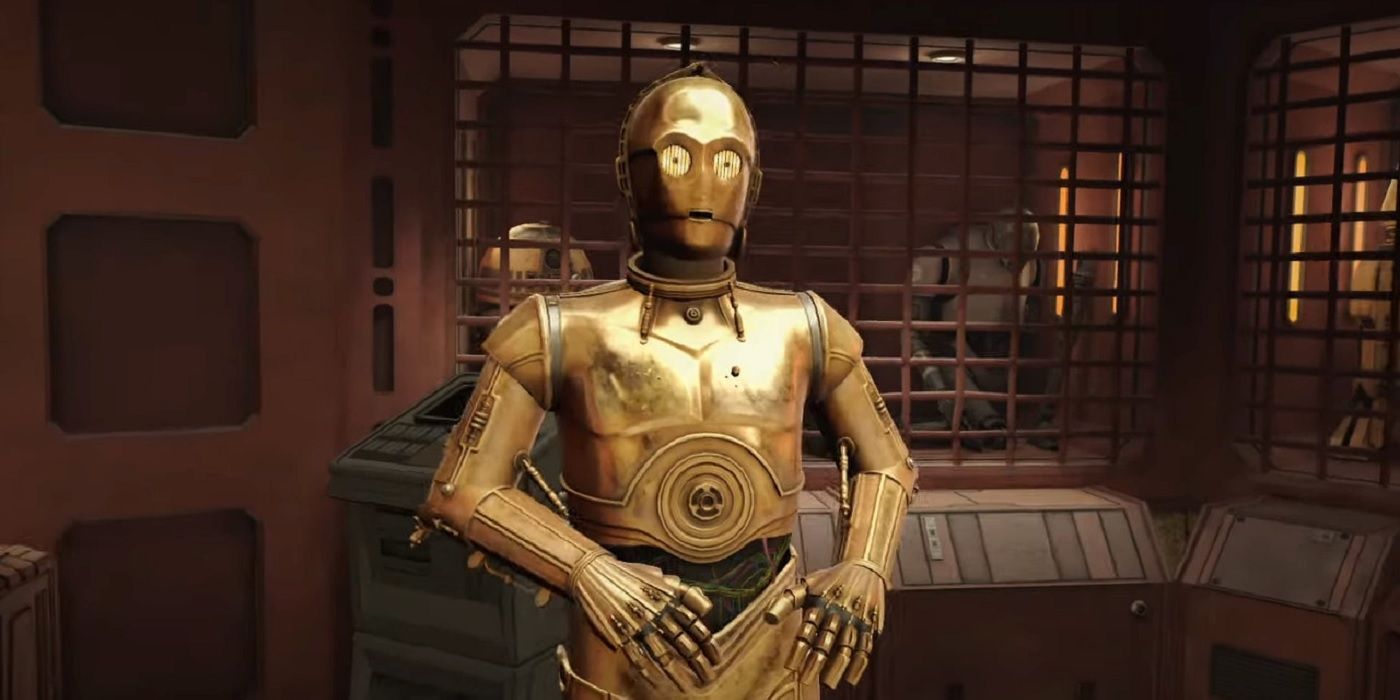 This VR first-person shooter was originally released for the Oculus Quest ecosystem in 2020, originally with a scant three-hour campaign. DLC later brought the game up to a more reasonable ten hours, and the complete version was later ported over to PS5 as Star Wars: Tales from the Galaxy's Edge – Enhanced Edition. The PS5 version is considerably better, taking advantage of PSVR2's superior haptics to give the game's blasters and lightsabers satisfying force feedback. This is currently the most immersive Star Wars experience available on console, and definitely worth a look for PS5 users.
Related: Star Wars Galaxy's Edge Plays A Major Role In Upcoming VR Adventure Game
5
LEGO Star Wars: The Skywalker Saga (Switch, PS5, Xbox Series X/S)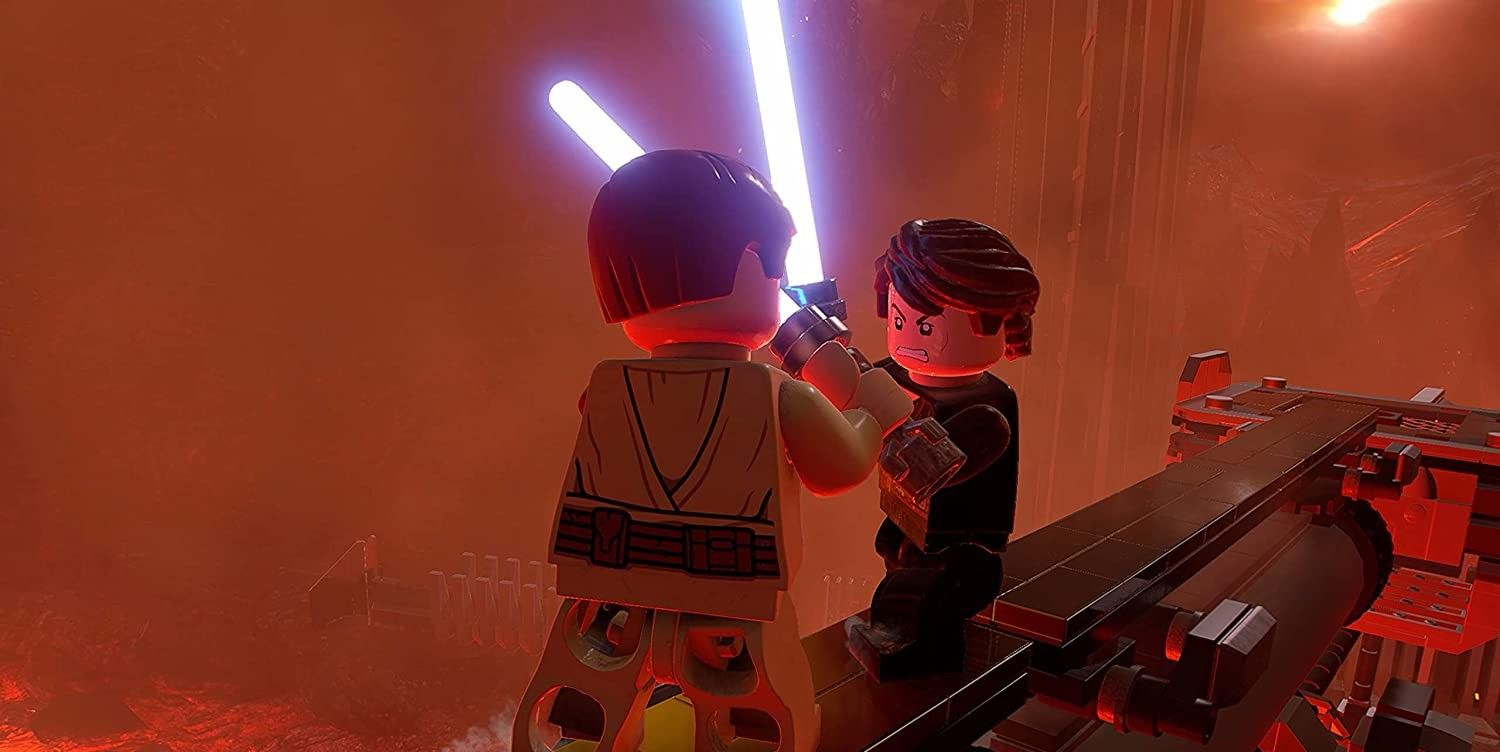 The latest effort from developer Traveller's Tales in the Lego Star Wars series is the brilliant The Skywalker Saga. Players take control of a variety of characters wielding lightsabers or blasters, as they play out the events of the nine main Star Wars movies. While rehashing already-told stories can be a recipe for disaster, that is not the case with LEGO Star Wars: The Skywalker Saga. With fun lightsaber combos, destructible environments, sarcastic humor, and a huge galaxy to explore, this is an enjoyable game for kids and adults alike.
4
Star Wars Pinball (Switch, PS5, Xbox Series X)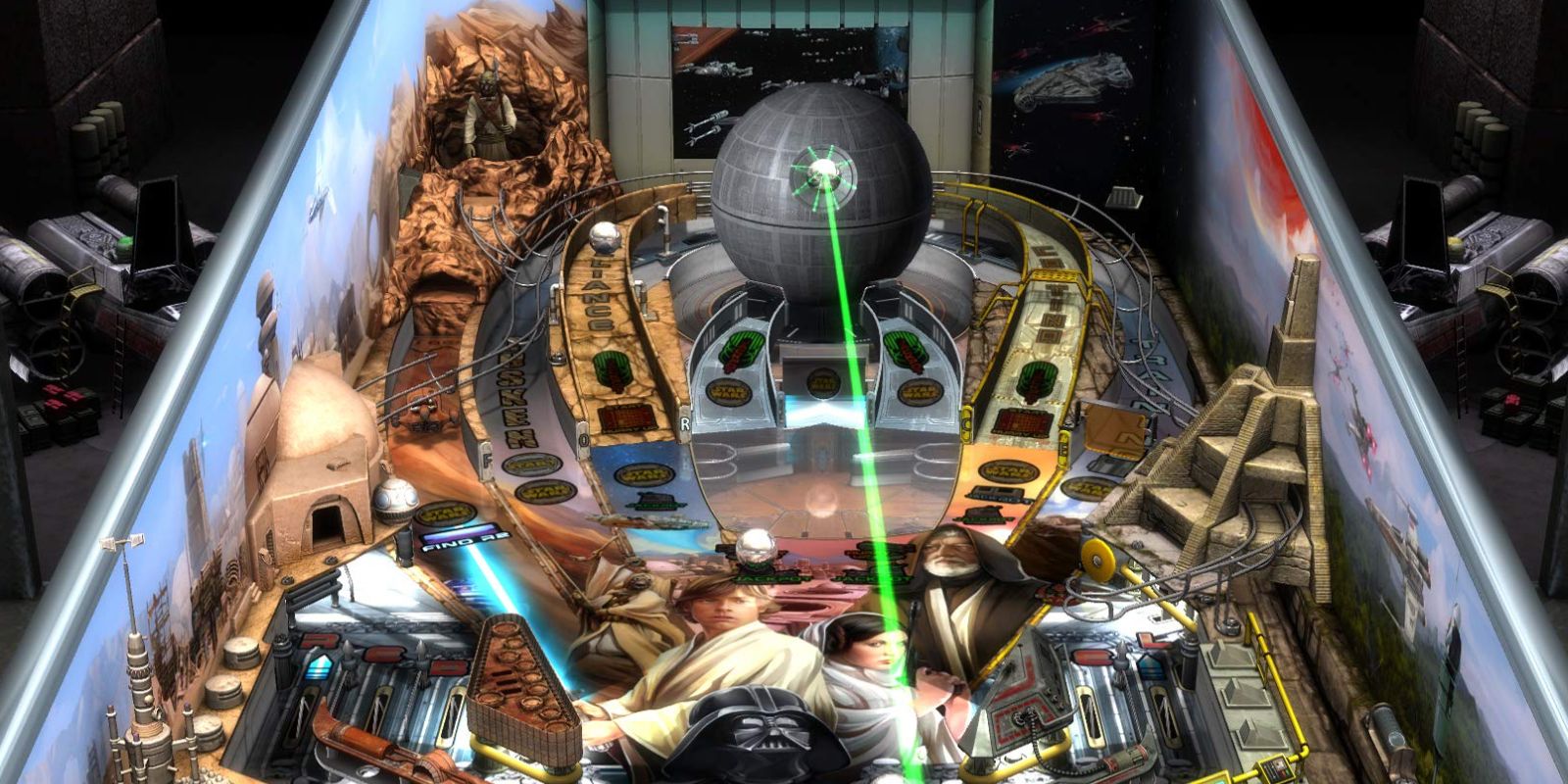 The incredibly fun Star Wars Pinball, developed by Zen Studios, is currently available on all the big three current-gen consoles, although Switch users, perhaps surprisingly, get the best experience. For under $30, Switch users get a complete game with 19 tables and a career mode that allows progression with either the light side or the dark side, unlocking Force talents and abilities as they go. For PS5 and Xbox Series X/S, the Star Wars tables are paid add-ons for the free Pinball FX base game. The tables are divided into two collections which cost $25 each.
3
Star Wars Jedi: Fallen Order (PS5, XBox Series X/S)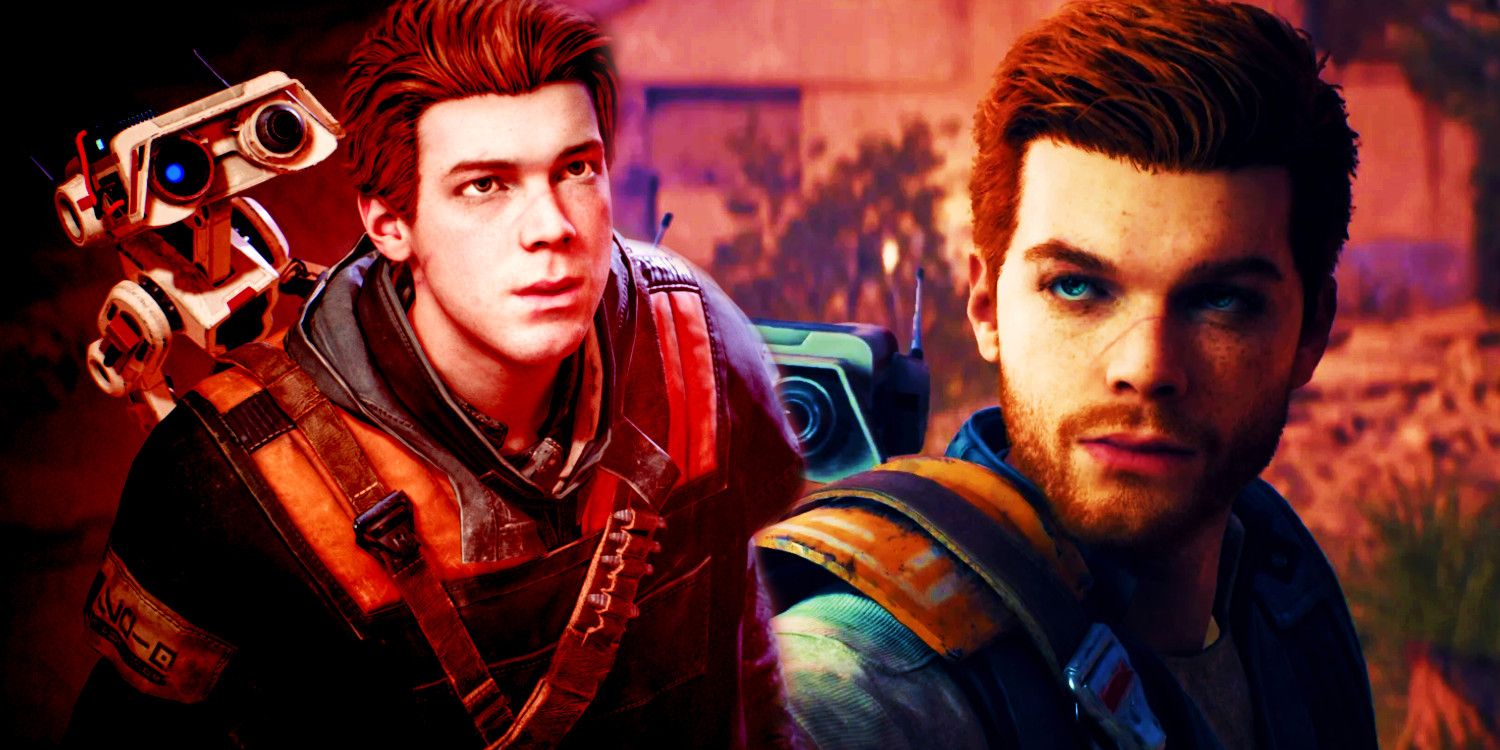 Star Wars Jedi: Fallen Order
, released in 2019, is a genre-busting game developed by Respawn Entertainment, combining brilliant hack-and-slash mechanics with Metroidvania-style 3D platforming. The game takes place between the events of
Star Wars: Episode III: Revenge of the Sith
and
Episode IV: A New Hope
. Players assume the role of Cal Kestis, a Jedi Padawan who finds himself targeted by the Galactic Empire. Cal's lightsaber and Force abilities privilege skill and timing over brute force or implacable button-mashing, as he fights his way around the galaxy.
2
Star Wars Jedi: Survivor (PS5, Xbox Series X/S)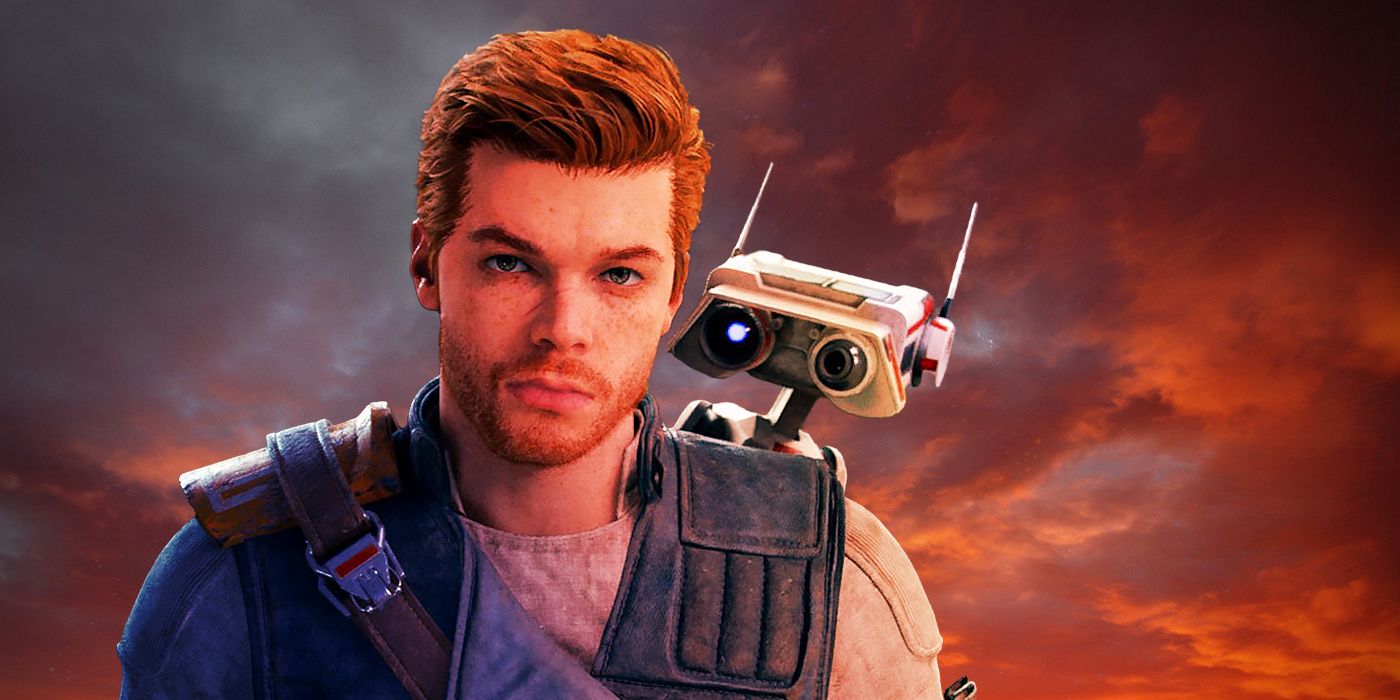 The sequel to Fallen Order, Respawn Entertainment's latest and greatest entry is Star Wars Jedi: Survivor, released on PS5 and Xbox Series X/S at the end of April 2023. Cal shines as a fully-fledged Jedi Knight, as Survivor builds on the foundation set by Fallen Order. The platforming returns, now with a Spiderman-esque grappling technique, and Cal can now wield a blaster. Among his new Force abilities is Force Confuse, which can make enemies fight on your side briefly. The game was released with performance issues on all platforms – mostly slowdowns when entering new areas – but patches have been forthcoming to smooth things over.
1
Star Wars: Squadrons (XBox Series X/S)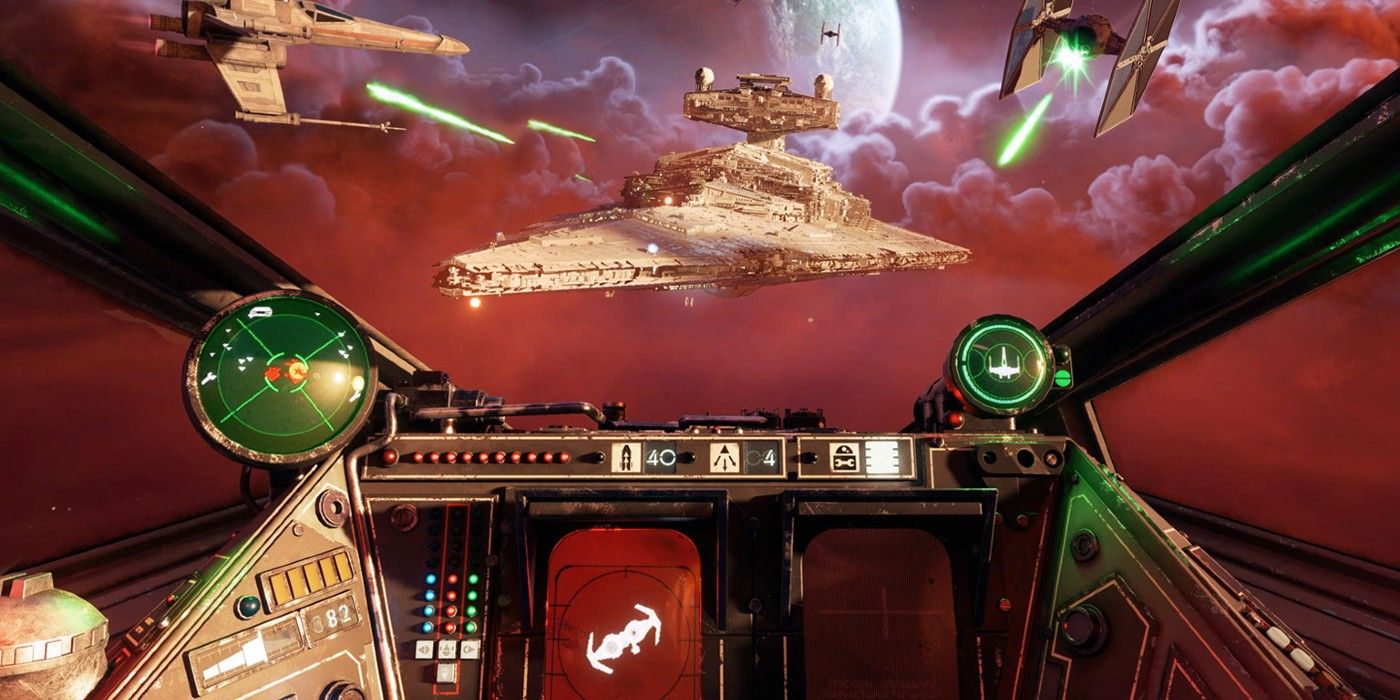 This visually stunning space combat game Star Wars: Squadrons was released for the Xbox Series X and S in December 2020, a few months after being released on PC and previous-gen consoles. A short one-player campaign and an online PvP system allow players to take control of a variety of starfighters from both the New Republic and the Empire. While the game is overall light on content, the blend of arcade and simulation mechanics, along with the class-based ships, make it a polished and enjoyable current-gen experience.
With a galaxy as vast as that of Star Wars, it's no surprise that the franchise has produced an impressive array of games over the years and continues to do so to this day. From lightsaber-wielding adventures to thrilling starfighter combat, each title offers a unique experience that captures a small part of the essence of the Star Wars universe.