Fans were hoping that Wolf Link would be in Zelda: Tears of the Kingdom. By using the Wolf Link and Midna amiibo in Breath of the Wild, you could summon him as a companion. It was an excellent way for your progress in Twilight Princess HD to carry over, and he was a useful companion. Unfortunately, it looks like he'll be sitting this one out.
Can you summon Wolf Link in Zelda: Tears of the Kingdom?
You can still use the Wolf Link and Midna amiibo in Zelda: Tears of the Kingdom. However, it no longer summons Wolf Link. Instead, it goes from being one of the best amiibo in Breath of the Wild to one of the worst. All you get from scanning it in Tears of the Kingdom is an assortment of meat.
While Nintendo hasn't commented on why Wolf Link isn't available, there are a few likely reasons. In the new game, his role is fulfilled by other means. You gain an assortment of companions with the sages, and they all help you in combat. So, he's not really needed this time around.
More Zelda: Tears of the Kingdom Guides
Where is Selmie hiding?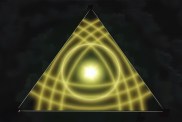 A pillar of the community.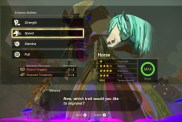 A humble dish for the gods.
Additionally, The Legend of Zelda: Twilight Princess HD is unavailable on the Nintendo Switch. When Breath of the Wild launched on the Wii U in 2017, it made sense to include crossover functionality since it Twilight Princess HD was released a year earlier. However, with the Wii U selling so poorly, likely, Nintendo didn't think enough people played the game and had the Wolf Link amiibo to make adding the feature worth it in 2023. In fact, there's a good chance that Tears of the Kingdom has already sold more units in its first week than the Wii U did during its four-year lifespan.
Unfortunately, despite how well-received Wolf Link was in Breath of the Wild, Nintendo decided against his inclusion. We may see similar functionality in a future Tears of the Kingdom DLC, but for now, it's not in the cards.