There's no denying that there are a ton of active multiplayer games in the market. However, the most popular options tend to involve one-off matches, non-story missions, or gameplay that discourages replays. Finding recent games with long, story-heavy campaigns or replayable stories can be a bit of a challenge.
RELATED: Best Crossplay Games to Play Right Now (May 2023)
Luckily, these releases accommodate players who want a nice, long-term campaign with friends, or enjoyable replays with something new to unlock in every run. Almost every entry enables cross-play, which means players are not restricted to one platform for their game of choice. Some even allow players to carry over their co-op progress to their solo game, and vice versa.
12
Cassette Beasts
Release Date:
April 26, 2023 (Windows), May 25, 2023 (Xbox Series X/S, Xbox One, Xbox Game Pass, and Nintendo Switch)

How Many Players:
Up to 2 players
With a bit of progress in the single-game mode, players can play the rest of the campaign in co-op. Once they unlock co-op, players can explore the world together and help each other out in co-op battles. Co-op partners have full control of their beasts in any fight, and can even swap out their beasts like in solo play.
Cassette Beast's co-op mode is, by default and on Xbox and Switch, local-only. However, Steam's Remote Play option and the desktop capturing app Parsec allow for online play.
11
Dead Island 2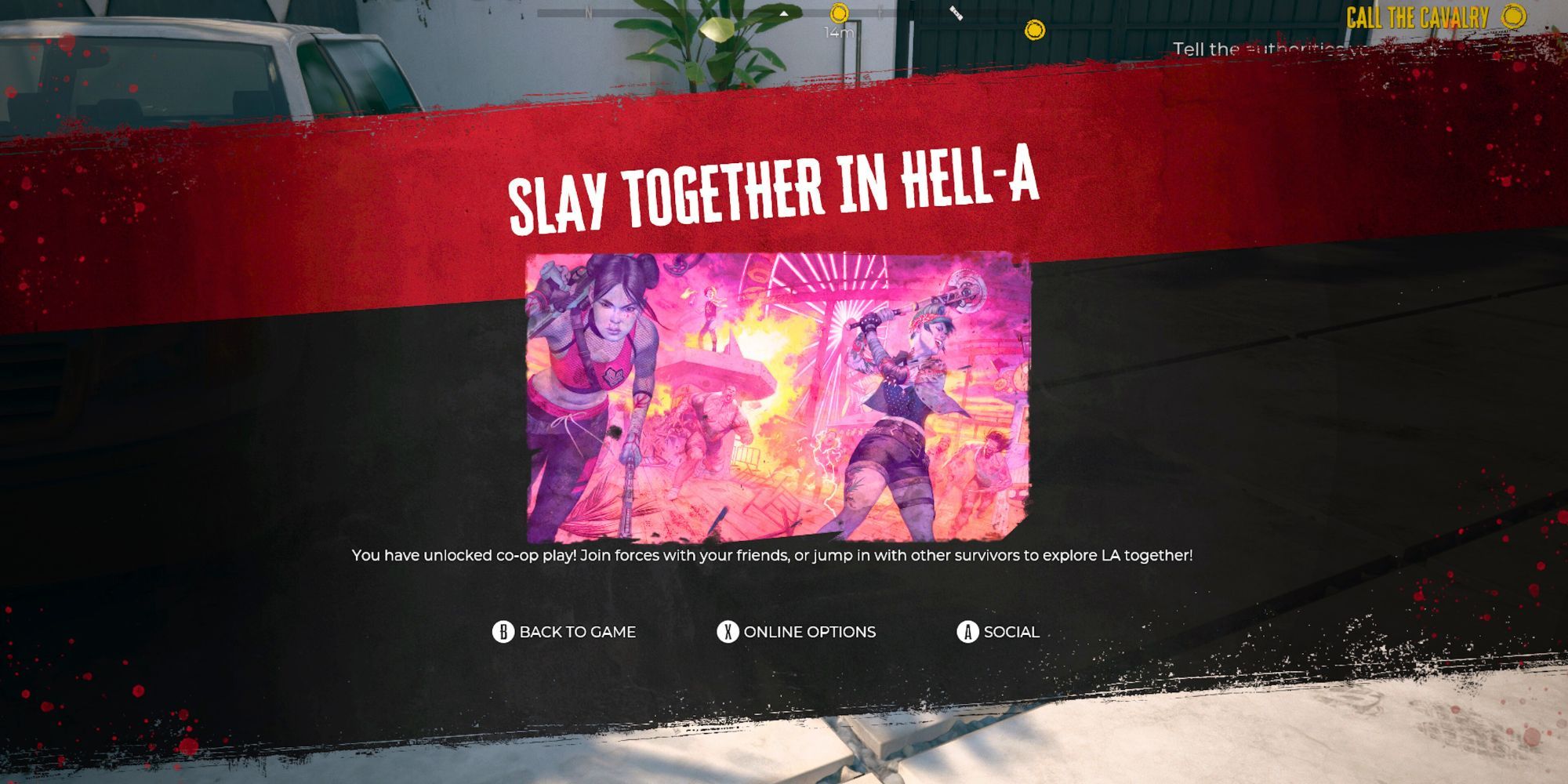 Release Date:
April 21, 2023

Platforms:
PlayStation 4, PlayStation 5, Windows, Xbox One, and Xbox Series X/S

How Many Players:
Up to 3 players
The return of the silly zombie action RPG brings with it a co-op campaign that can let loose up to three players in a given time. Campaign and Quick Play modes are available from the get-go to open up the world for private sessions with friends, and public rooms for strangers.
Story-focused players are assured that they won't be spoiled if they hop into a friend or stranger's session. Players cannot join hosts who have progressed further along the story than they have. All the EXP and equipment they earn in co-op can also be carried over to solo play.
10
Bread & Fred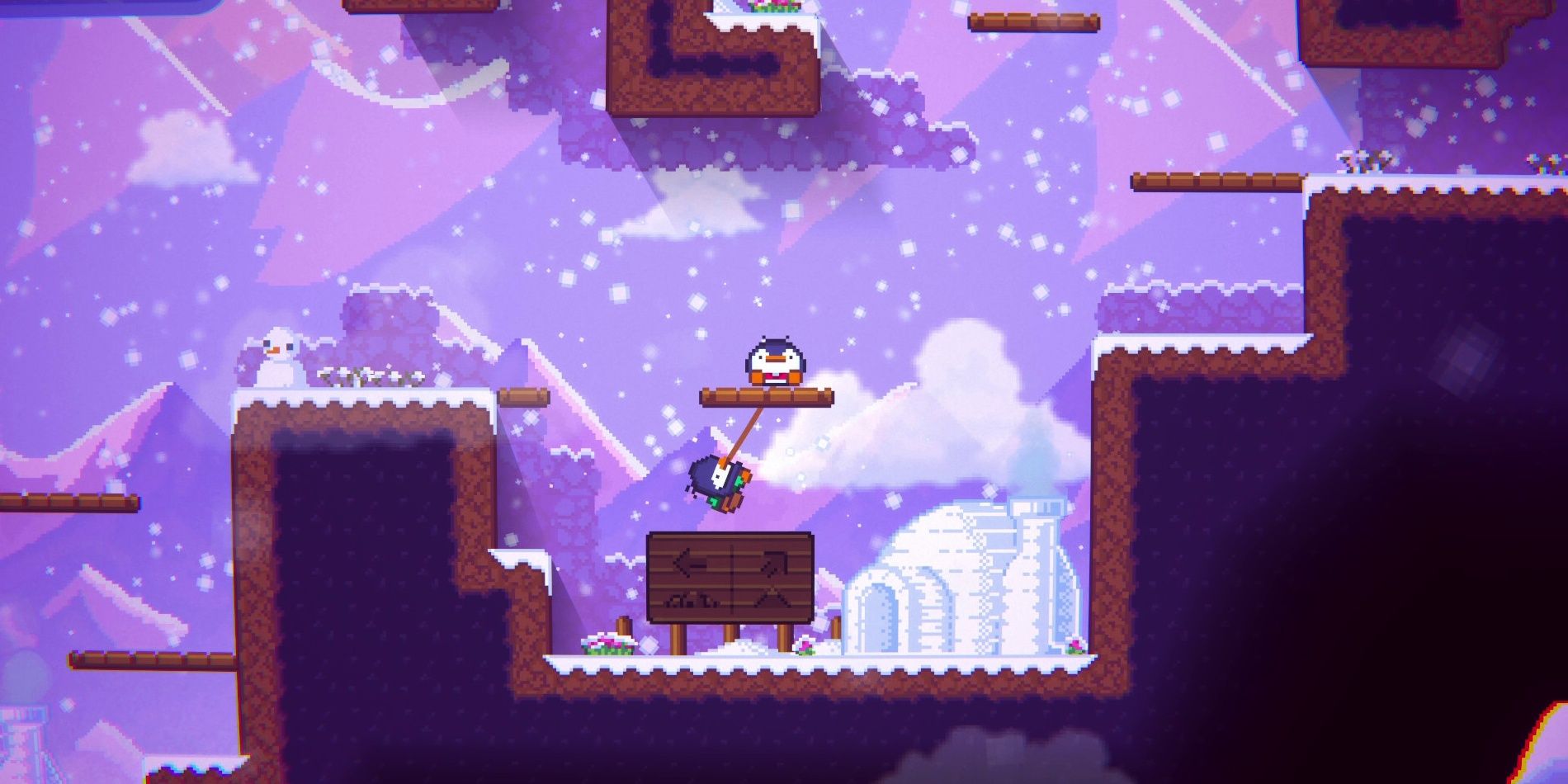 Release Date:
May 23, 2023 (PC), TBA (Nintendo Switch)

How Many Players:
Up to 2 players
Bread & Fred puts players in the flippers of the titular penguins as they jump, cling, and climb to the peak of a mountain. Communication is key to the game, as evidenced by the game having a timing system for players to warn each other when a jump or throw is imminent.
Patience is almost a requirement as well, as players often have to swing their companion to another ledge, provide momentum for a long movement, or hold on to them over a precipitous drop, so they can get their bearings.
9
Divinity: Original Sin 2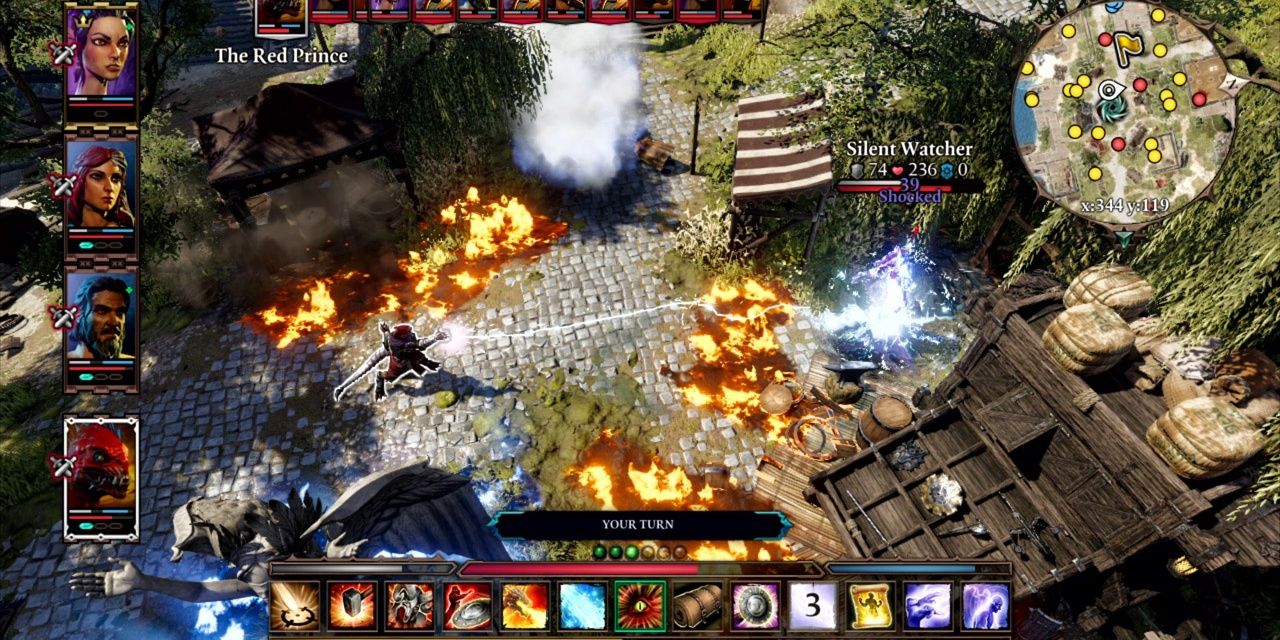 Release Date:
September 14, 2017 (PC), August 31, 2018 (PlayStation 4, Xbox One), January 31, 2019 (macOS), September 4, 2019 (Nintendo Switch), May 18, 2021 (iPadOS)

How Many Players:
Up to 4 players
Divinity is almost always on lists for co-op games. The game features an immersive co-op experience that feels like a high-production tabletop campaign. Players are naturally coached to work together to coordinate their builds, trade items and weapons, and accomplish missions as a team. Companion stories further invest players in their characters. They also encourage replays, so parties can play the characters they skipped in previous playthroughs.
RELATED: Divinity: Original Sin 2 – Every Class, Ranked From Worst To Best
Divinity's GM Mode adds another layer to its multiplayer functionality. As the name implies, GM Mode allows players to draft custom campaigns from pre-existing assets. The mode extends the shelf life of the infinitely replayable game for invested players.
8
Borderlands 3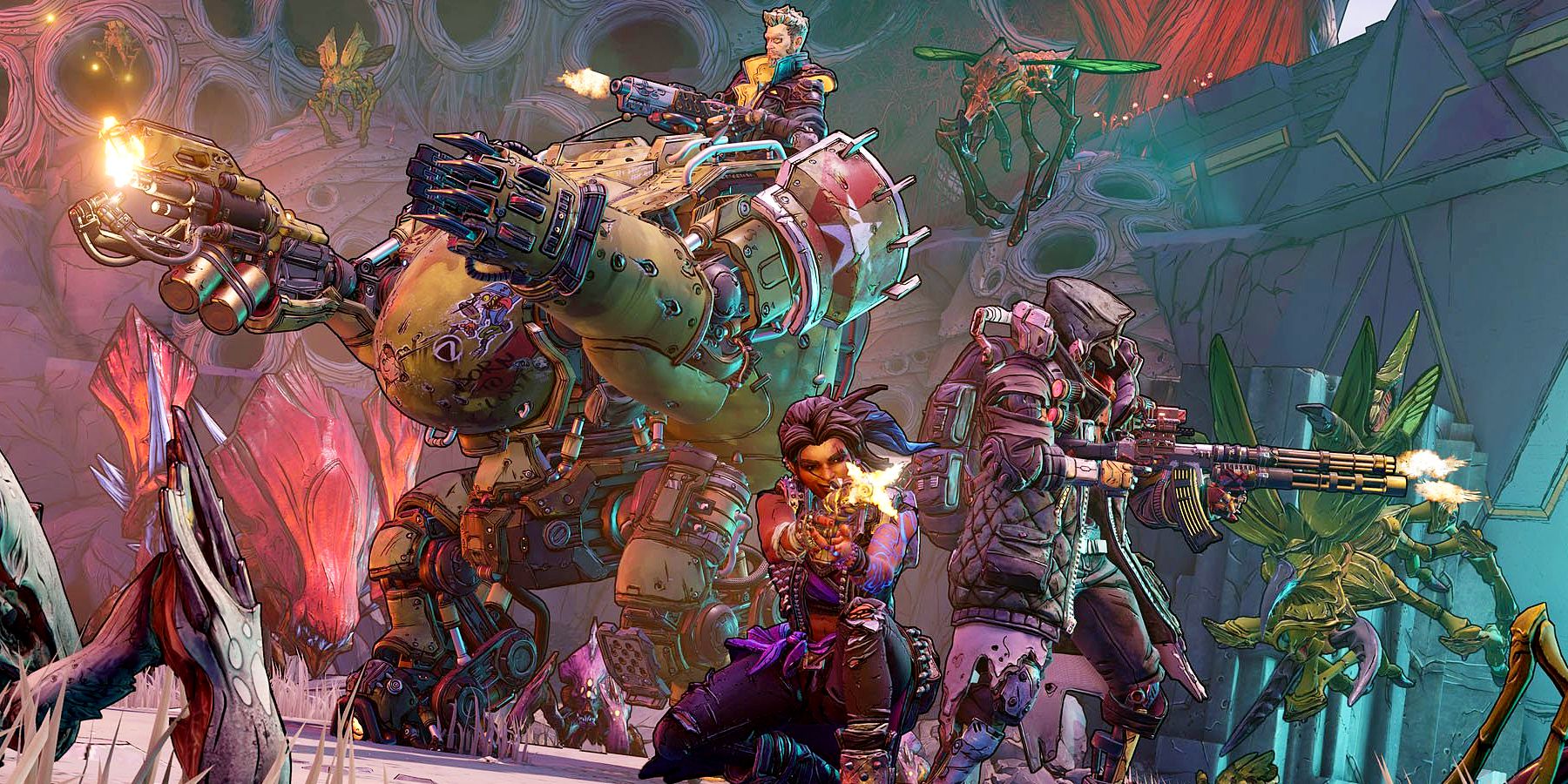 Release Date:
September 13, 2019

Platforms:
PlayStation 4, Xbox One, and Microsoft Windows

How Many Players:
Up to 4 players
The Borderlands series, much like Divinity, is a co-op staple. Combat is frenetic and opens players to a lot of threats, which makes having backup great. Having multiple partners also makes farming for weapons and experience easier, if not enjoyable.
Coordinating builds and action skills adds an extra layer of cooperation. Synergizing party builds clear mobs faster and makes tough bosses less of a pain to deal with. Playing the game a different way, or with other characters, also offers a refreshing new take on familiar experiences.
7
Strangers Of Paradise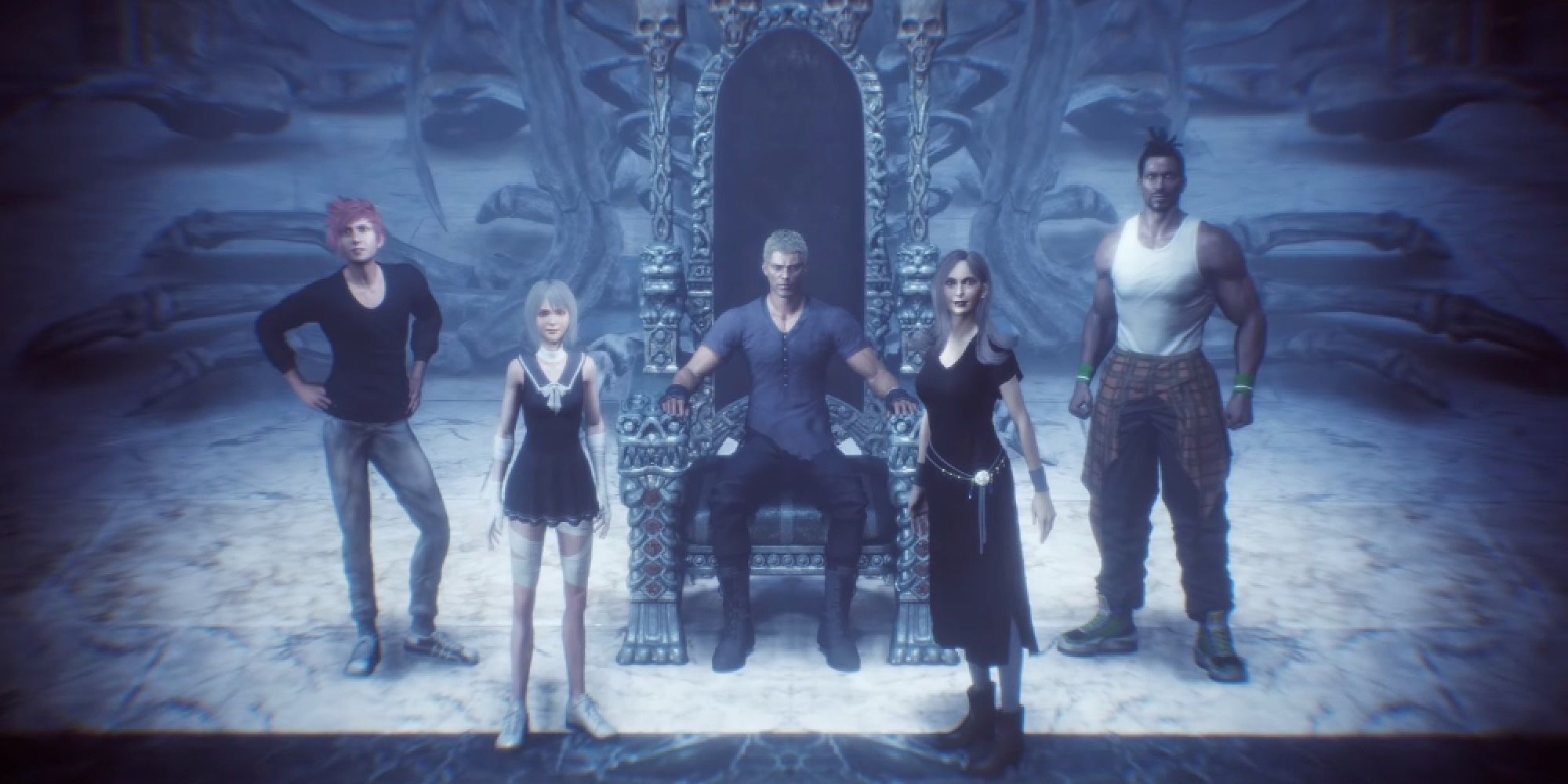 Release Date:
March 18, 2022

Platforms:
PlayStation 4, PlayStation 5, Windows, Xbox One, and Xbox Series X/S

How Many Players:
Up to 3 players
Stranger of Paradise allows up to three players to team up once the host finishes the prologue. Parties take charge of Jack and his fellow "Warriors of Light" Ash, Jed, Neon, and Sophia. Though set in their background and models, parties can modify their appearance with powerful loot that is distributed evenly to all members.
While players can't trade loot, they can make up for others' weaknesses. SoP's 28 job classes have different synergies, and players can switch to any of them whenever they want to, provided they are already unlocked.
6
Teenage Mutant Ninja Turtles: Shredder's Revenge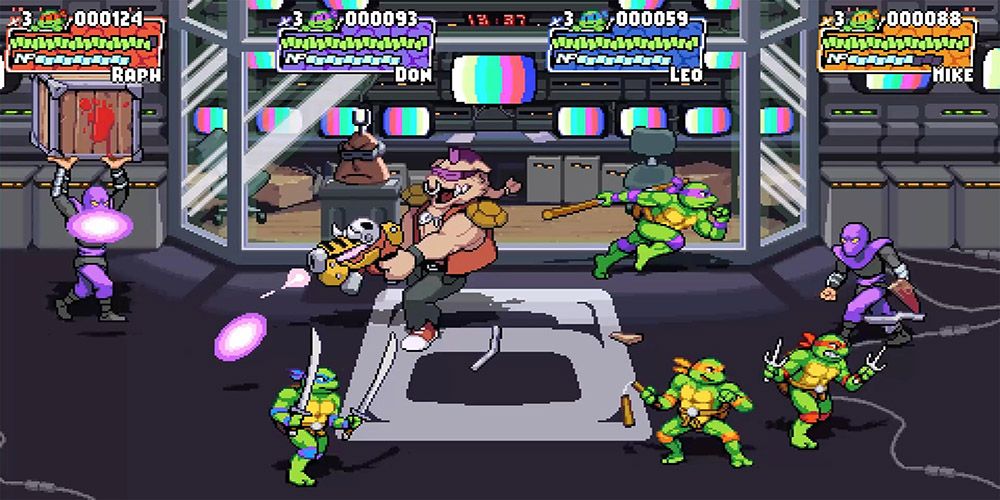 Release Date:
June 16, 2022 (Windows, Linux, Nintendo Switch, PlayStation 4, and Xbox One), November 15, 2022 (PlayStation 5), January 10, 2023 (iOS and Android)

How Many Players:
Up to 6 players
There are many reasons to cheer for this arcade throwback, aside from its amazing retro art style. Its wide playability, on top of having an upper limit of six players, and crossplay options, makes it easily accessible for a big party itching for good old online or couch co-op.
RELATED: Games With Great PvE Multiplayer
It's also an easy game to get into, as its classic brawling mechanics are simple but have a high ceiling for efficiency. Each character has unique attributes that suit various playstyles and unique moves they can perform in-tandem with certain other characters.
5
River City Girls 2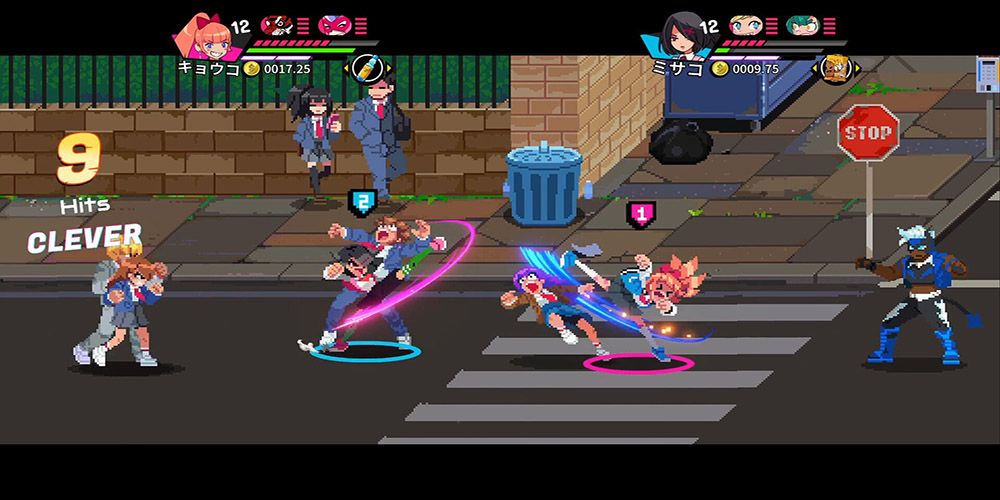 Release Date:
December 15, 2022

Platforms:
Windows, Nintendo Switch, PlayStation 4, PlayStation 5, Xbox One, Xbox Series X|S

How Many Players:
Up to 4 players
River City Girls 2 continues the story of Misako and Kyoko as they work together to save the city from organized crime. Up to four players can pick between the girls and returning cast members Kunio, Riki, Provie, and Marian to punch their way through the streets.
The deeper players go into the game, the more combos they unlock. These combos are where the game truly shines, as these inputs define each character's archetypes and create depth in the initially barebones combat system.
4
Wo Long: Fallen Dynasty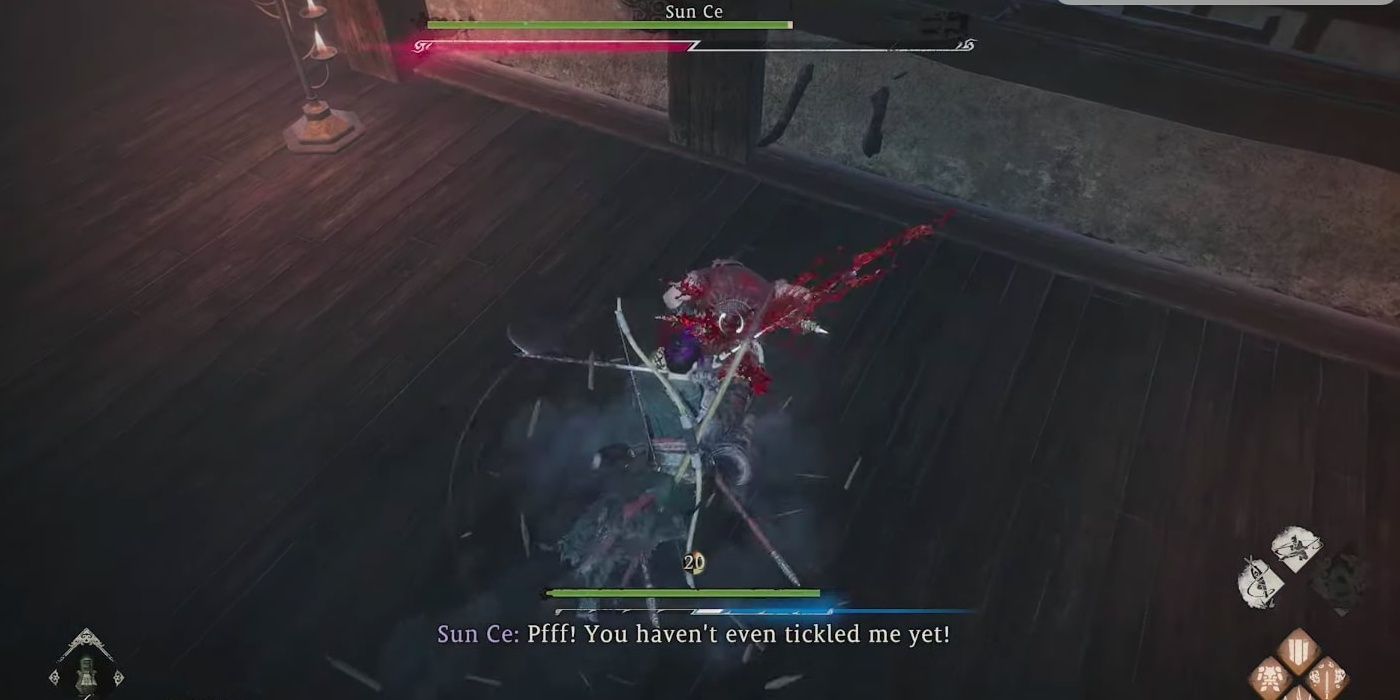 Release Date:
March 3, 2023

Platforms:
PlayStation 4, PlayStation 5, Windows, Xbox One and Xbox Series X/S

How Many Players:
Up to 3 players
While it shares the Team Ninja pedigree as Stranger of Paradise and Nioh 2, Wo Long's three-person multiplayer mode has a distinguishing feature. Whereas SoP and Nioh 2 only have pre-made characters for co-op partners, Wo Long allows players to make their own characters in solo play before joining their friends.
The game's Co-Op mode allows players to create a secure lobby and specify missions they would like to play together. Players are able to stay in a session even after they are defeated and may move on to another mission with their party in this mode.
3
The Past Within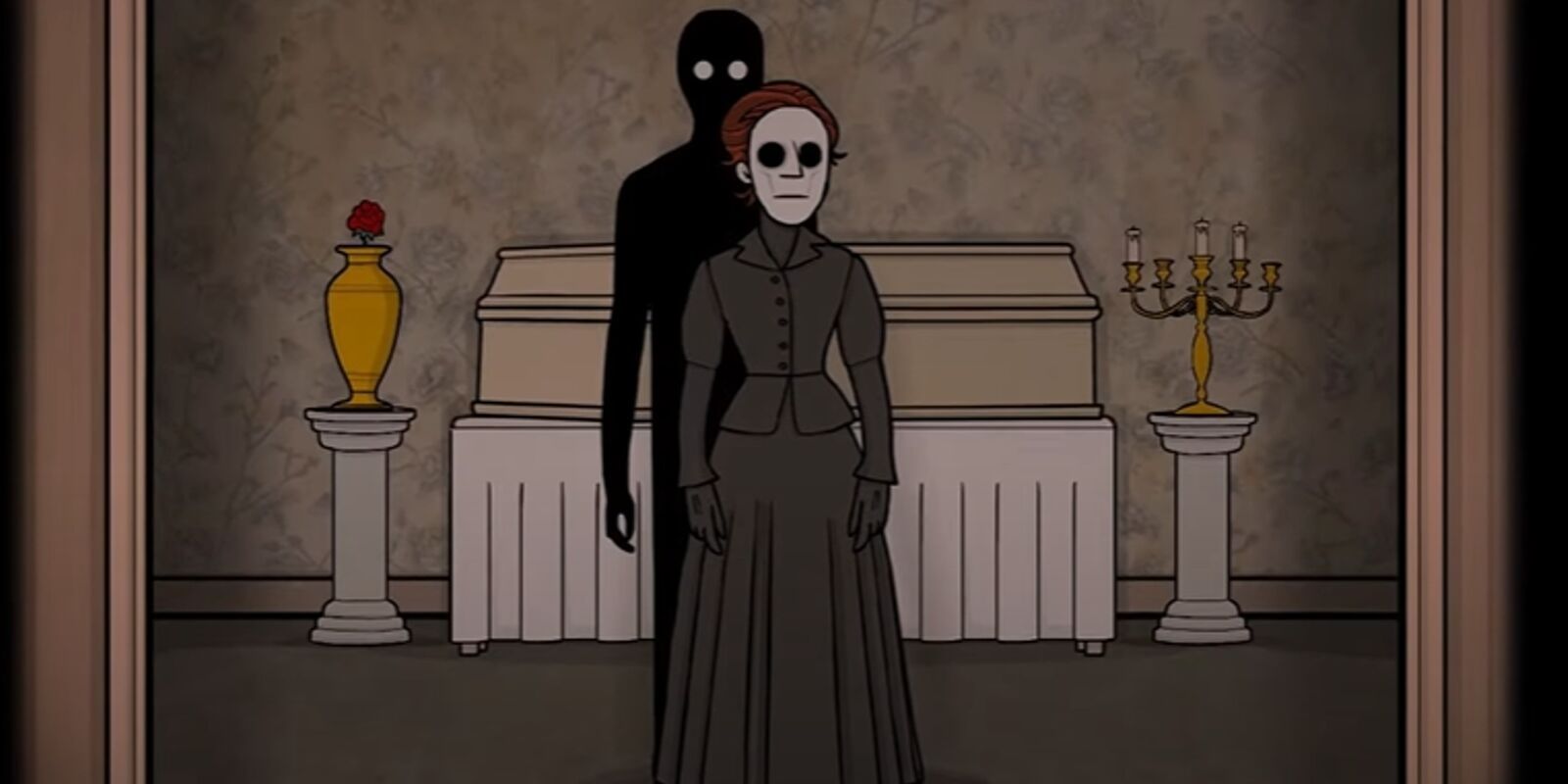 Release Date:
November 2, 2022

Platforms:
Windows, Android, iOS, Mac

How Many Players:
Up to 2 players
Unique in its premise, The Past Within is a co-op only point-and-click adventure full of suspense. One player works in the past while the other works in the future to uncover the plans of the deceased Albert Vanderboom.
Players work in-sync to solve puzzles together through two vastly different perspectives. And though developer Rusty Lake prescribes an average playtime of two hours, players can swap perspectives and solve puzzles from the other side of the timeline. They can also make use of the game's replayability feature to refresh solutions for all of its puzzles.
2
Warhammer 40,000: Shootas, Blood & Teef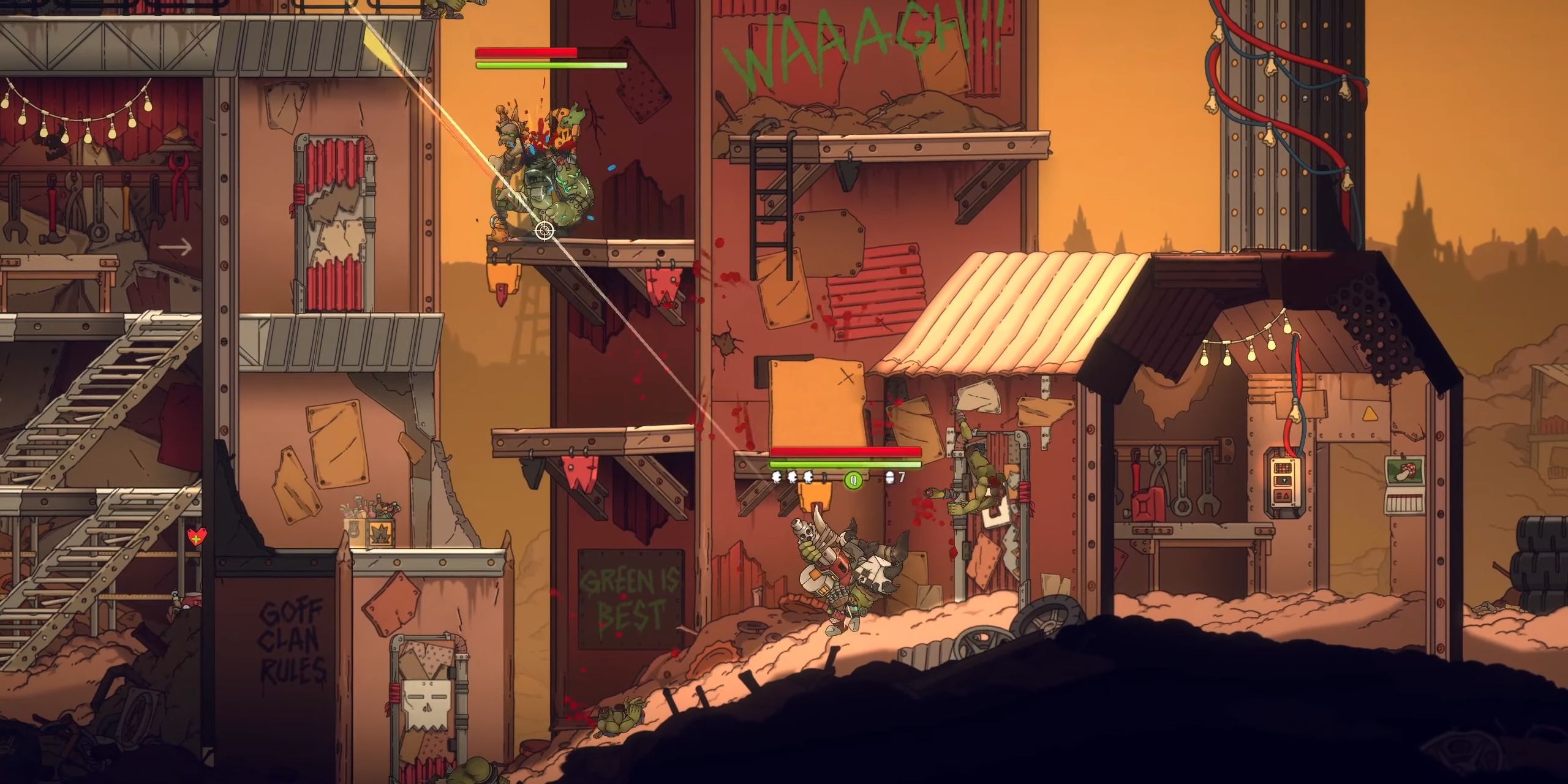 Release Date:
October 20, 2022

Platforms:
Windows, macOS, PlayStation 4, PlayStation 5, Xbox One, Xbox Series X/S, Nintendo Switch

How Many Players:
Up to 4 players
Regardless of their platform of choice, players will run, gun, and cleave through an ocean of mobs through this side-scroller. While the campaign can be considered short for some, its smooth combat mechanics lends itself to multiple playthroughs, especially for players who want to try all four character types out.
There's also the matter of unlocking all the guns and hats the game has for its cast of orcs. With enough replays in, players may also want to challenge the campaign on Hard or knock out all possible achievements.
1
Diablo IV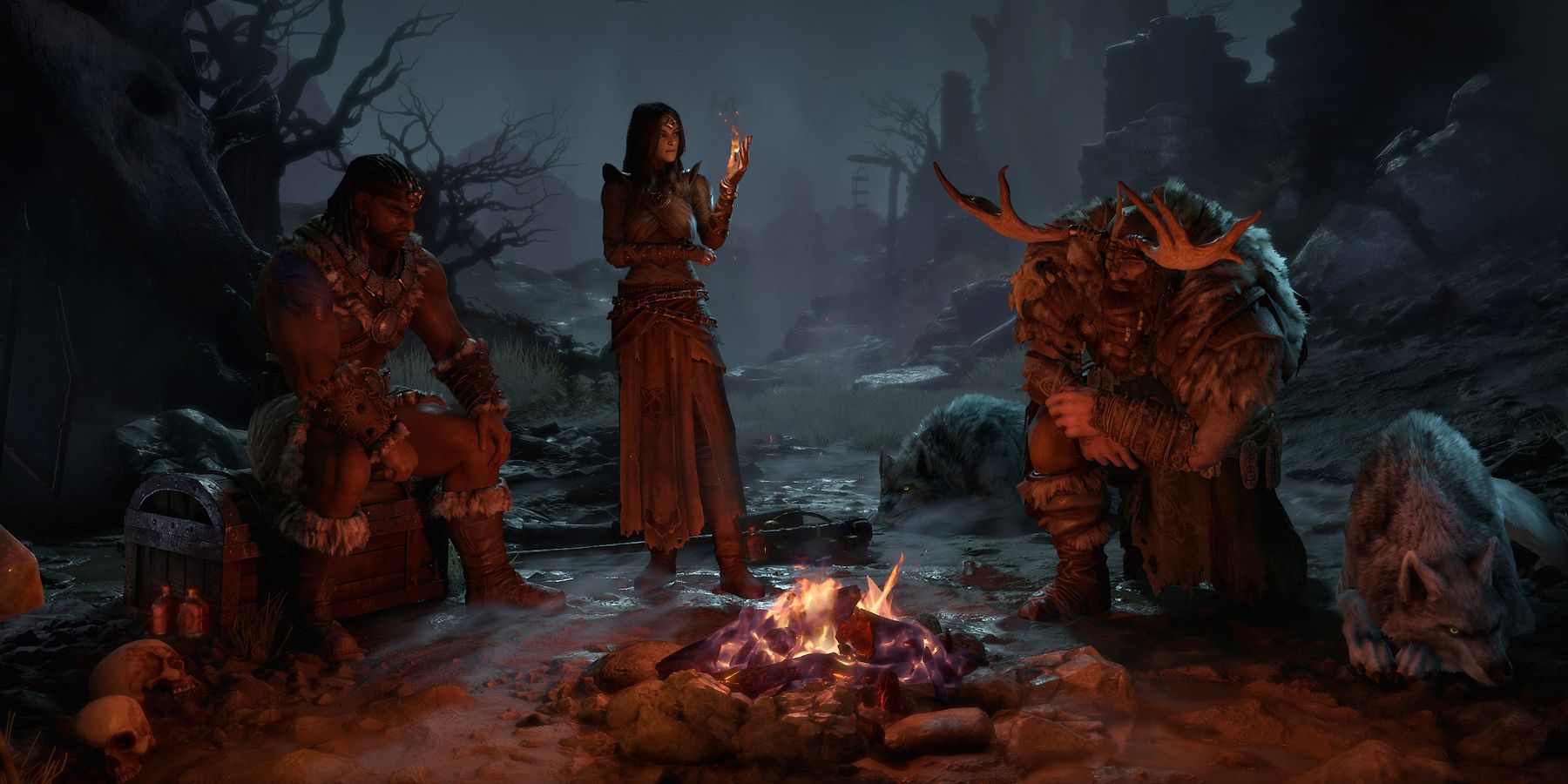 Release Date:
June 6, 2023

Platforms:
PlayStation 4, PlayStation 5, Windows, Xbox One, Xbox Series X/S

How Many Players:
Up to 4 players
The anticipated sequel to the almost 30-year-old series allows players to couch co-op or form multiplayer parties by inviting friends through their BattleTag. Cross-play and cross-progression is fully supported in all versions of the game, which means players can use their hard-trained character in a friend's session.
Newcomers or players with limited time can appreciate this feature, as their experienced friends can help them catch up more easily. They may also appreciate the ability to storm Capstone Dungeons with their friends. Clearing Capstone Dungeons is necessary to unlock higher World Tiers and better, endgame loot.
MORE: Co-Op Indie Games To Play With Friends