In the past couple of years, the wholesome genre of cozy games has blossomed, and the Nintendo Switch happens to be perfectly suited for enjoying these types of games. With the portable nature of this console, it is easy to curl up on a sofa by a fire with a comfy blanket and enjoy playing a restorative, calming game much as one would read a book. Even in the warmer months, the Switch is a good camping companion to sit and enjoy the soothing music of a cozy game.
The genre really took off when the ultimate in cozy game, Animal Crossing New Horizons came out just when people needed it most during the pandemic. Since then, more and more people have come to appreciate the slower-paced, immersive environments of cozy games. The trend is one that has inspired Indie developers and AAA game companies alike and many soul-restoring games continue to be released for the Nintendo Switch as well as other platforms.
Related: Haunted Chocolatier: Everything We Know So Far
10
Calico
Calico is a relaxing cozy game for the Nintendo Switch about running a cat café in a magical village. In Calico, players can befriend animals in the environment and invite them to come to live at the cat café. Players get to use special magic to bake goods to sell, shrinking the character to walk around on the kitchen counter to mix ingredients in a creative and cheerful way. Purchasing decorations to customize the café, getting to know villagers, and exploring are all restful experiences here.
9
Cozy Grove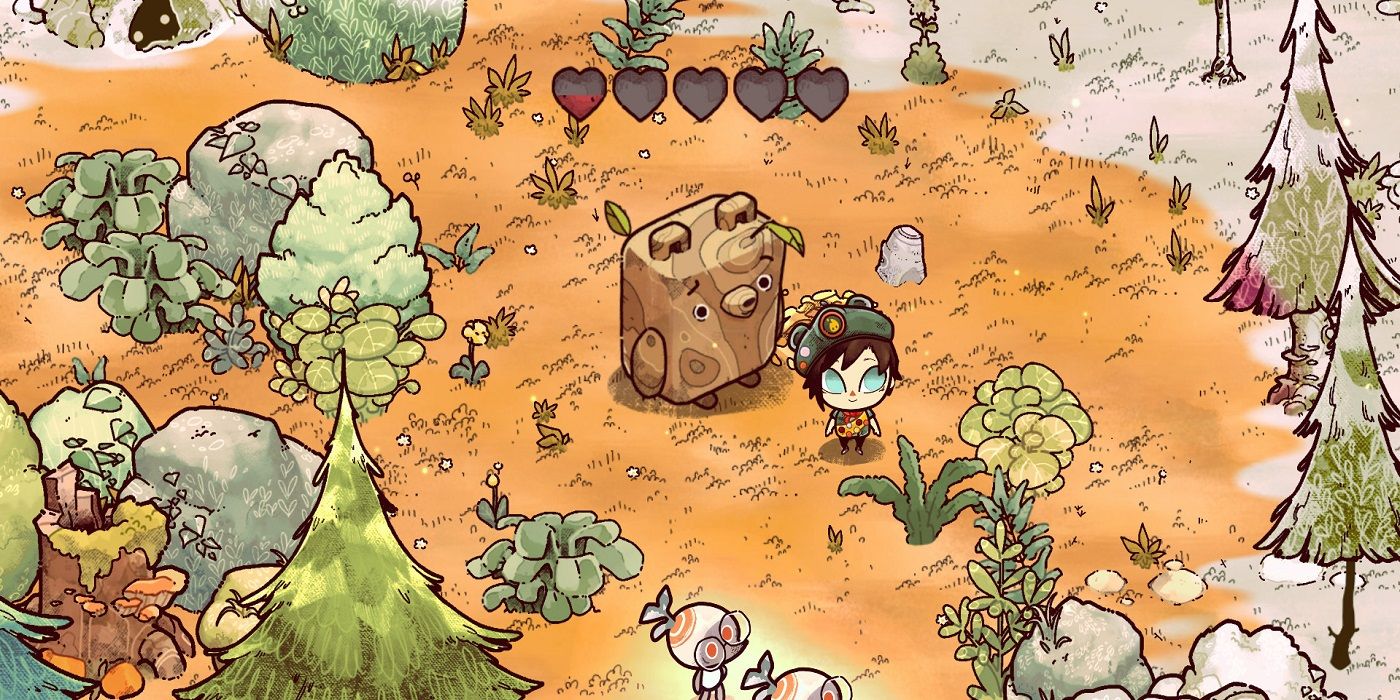 Like Animal Crossing, Cozy Grove provides wholesome storytelling on the Nintendo Switch with a cute island environment. Players take the role of a Spirit Scout helping to soothe local ghosts and uncover the island's secrets. Each day the player gets to help the locals with simple quests and can work to bring color back to the world. It is a charming and simple game that has a very engaging writing style with a rich storyline told slowly throughout the days as the player's character befriends the local ghosts.
The above trailer for Cozy Grove shows a little of the gameplay for this casual-paced story game. Even the cheerful hop of the characters walk gives a happy feeling and makes the game more enjoyable.
8
Story Of Seasons: Pioneers Of Olive Town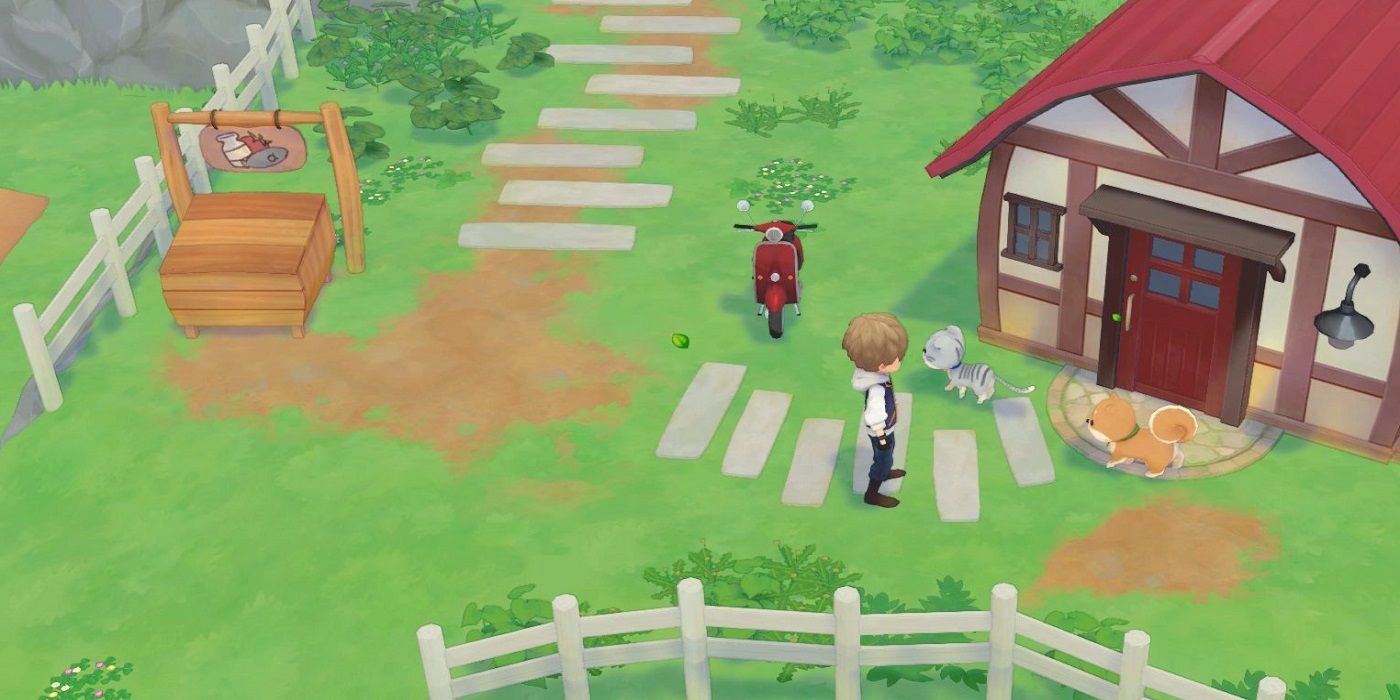 The Story of Seasons games are considered by many to be the original cozy games on Nintendo, long before the genre even had a name of its own. Story of Seasons: Pioneers of Olive Town is about taking the players' farm that they inherited from their grandfather and bringing it back to life. Being able to casually farm, mine, craft, and raise animals along with befriending or even romancing villagers is the basic gameplay for this casual farming sim. A slight mystery surrounding Olive Town gets pieced together while the player helps bring the town back to life as well.
Related: Every Tool Upgrade & Cost In Story Of Seasons: Pioneers Of Olive Town
7
A Short Hike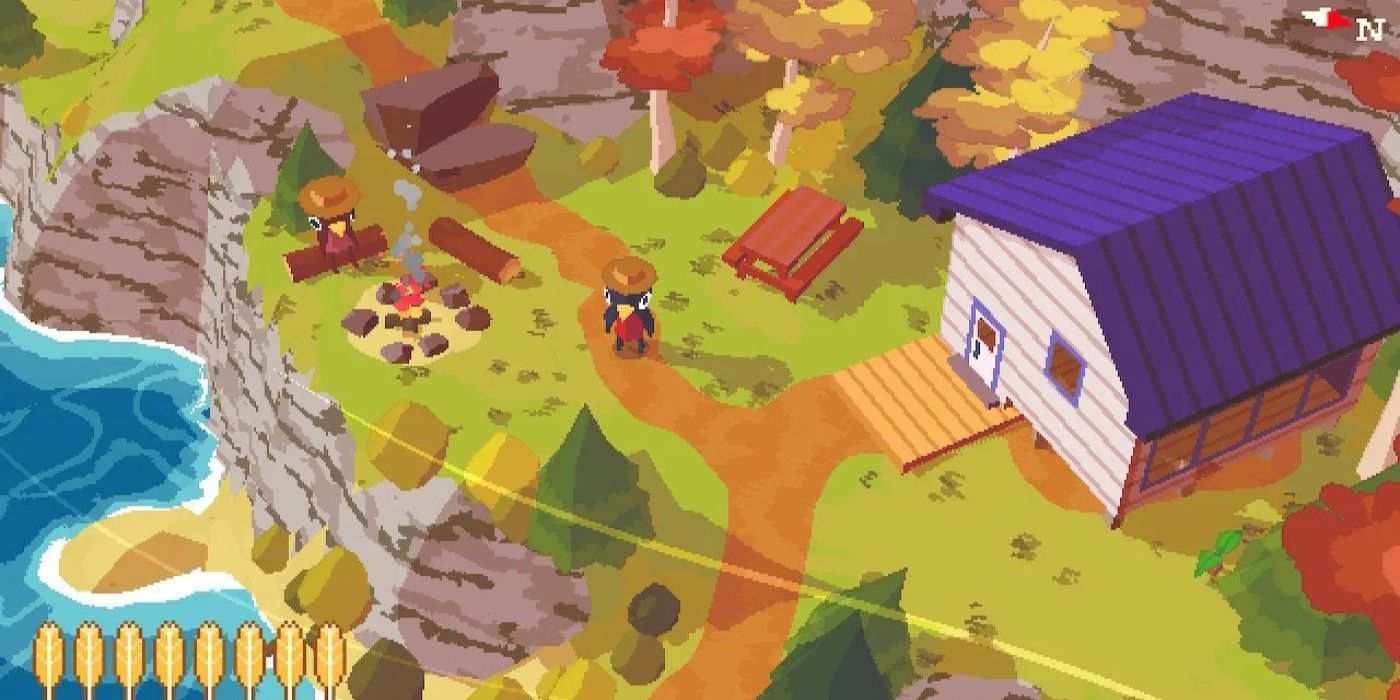 For fans of exploration, A Short Hike is a cozy game on the Switch about hiking up a mountain. Whether the player chooses to follow the trails or go off on their own, there are little secrets to find and other hikers to meet along the way. There is no hurry, so players can take their time fishing or simply making sure they explore every nook and cranny of this peaceful world. The graphics and soundtrack combine to create a truly calming game.
6
Unpacking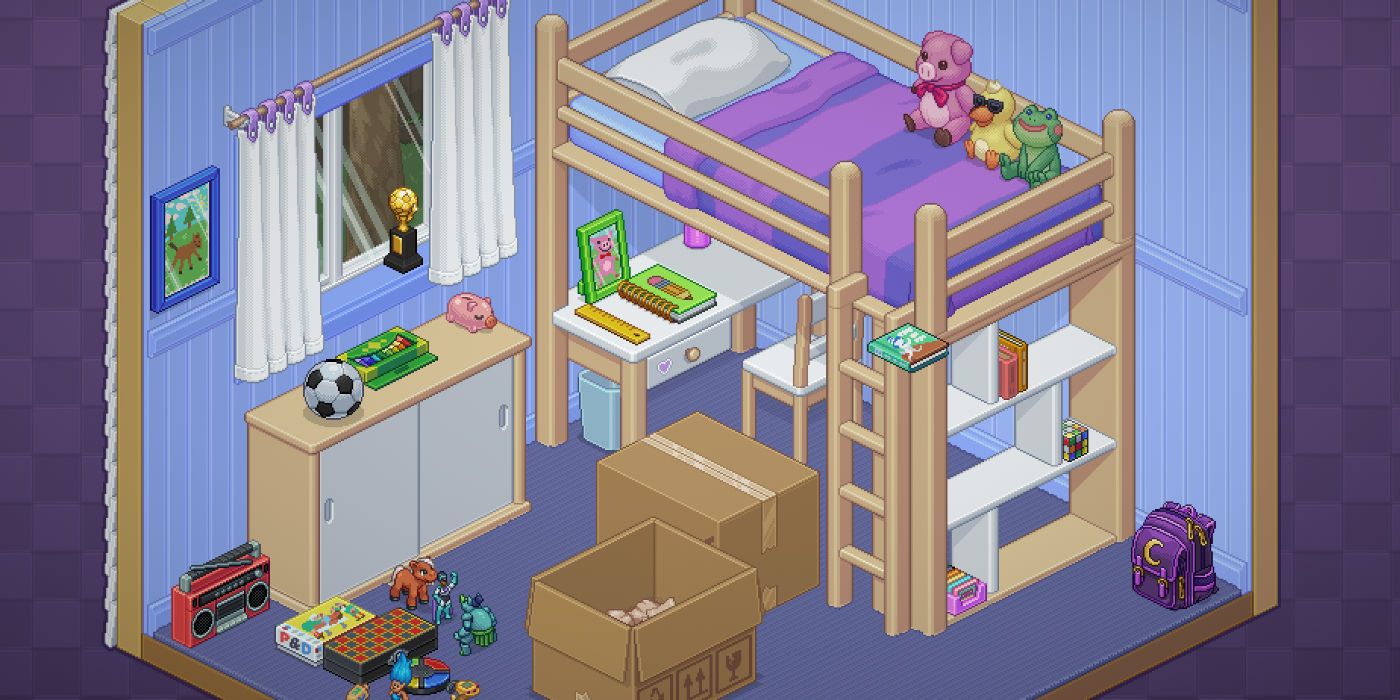 As a zen puzzle game, Unpacking is one of the best cozy Nintendo Switch games about uncovering a story through puzzles. It's a very casual and relaxed game of unpacking boxes and getting to put things away while learning clues about the owner of the objects. The story takes the player through various stages of a woman's life as they see her world through her possessions in small, indirect vignettes that evoke much more feeling than one would think for a story of unpacking boxes.
5
Bear And Breakfast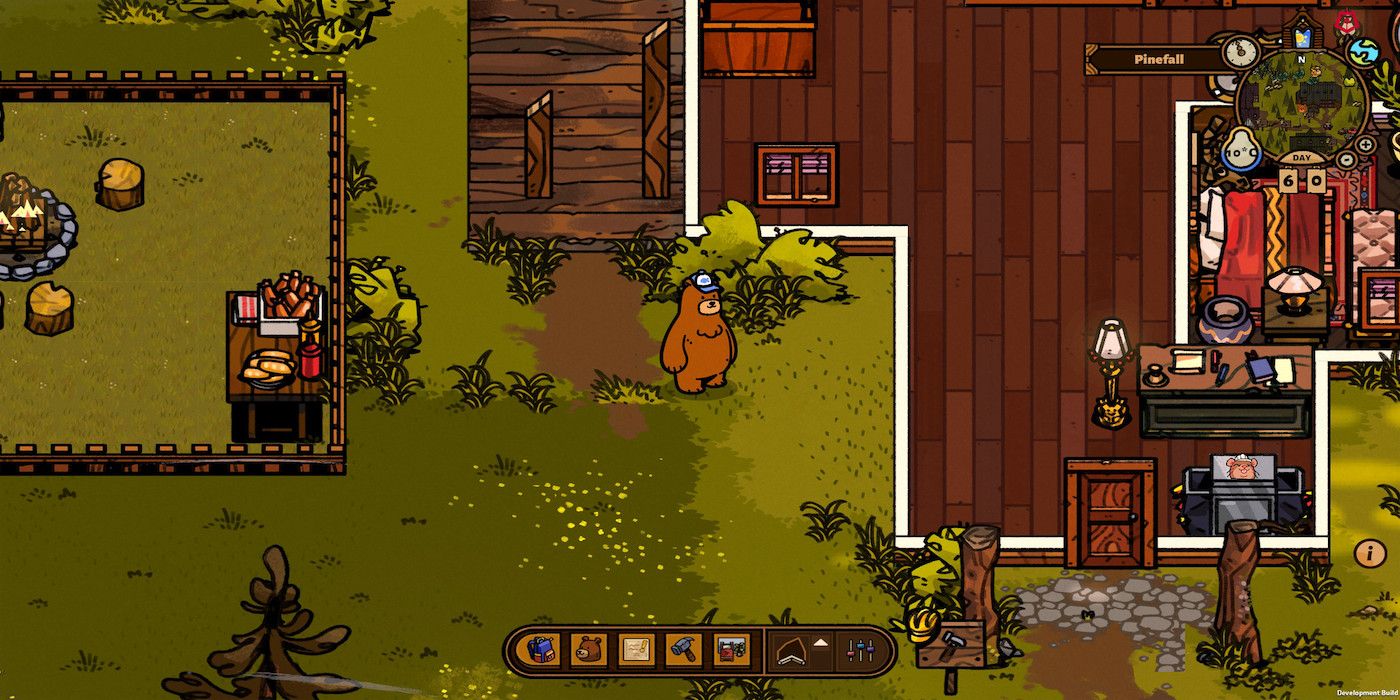 Bear and Breakfast is a cozy game where players get to become Hank, a bear who tries to revitalize his forest by opening a series of B&Bs for humans. While this innocent bear is happily ignorant of how some things work, this laid-back sim is a joy to play. Players can build and decorate B&Bs and invite guests to come and leave reviews in this quaint management simulator with a silly narrative. Enjoy unlocking new areas and getting friends to help Hank in his business venture while also getting bigger and better B&Bs.
4
Dorfromantik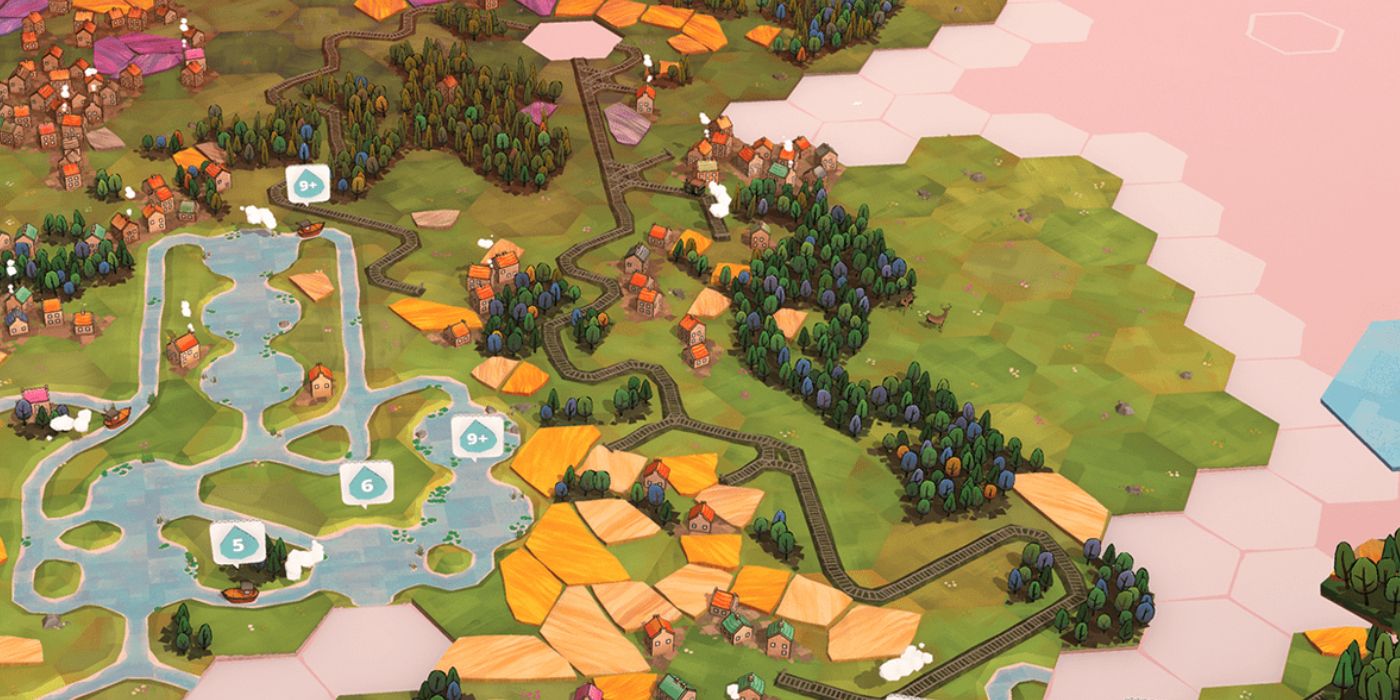 While the name may sound unusual, Dorfromantik on the Nintendo Switch is a cozy city-building game in a board game style. In Dorfromantik, players create beautiful landscapes by placing hexagonal tiles of various biomes in a puzzle type of mechanic. Every session of the game is different with procedurally generated tiles being provided at random and there is no combat or violence. Players can try to beat their high scores, or simply enjoy the tranquility of creating a serene landscape out of the handpainted-like art style it offers.
Related: How Bad Are Disney Dreamlight Valley's Microtransactions?
3
Disney Dreamlight Valley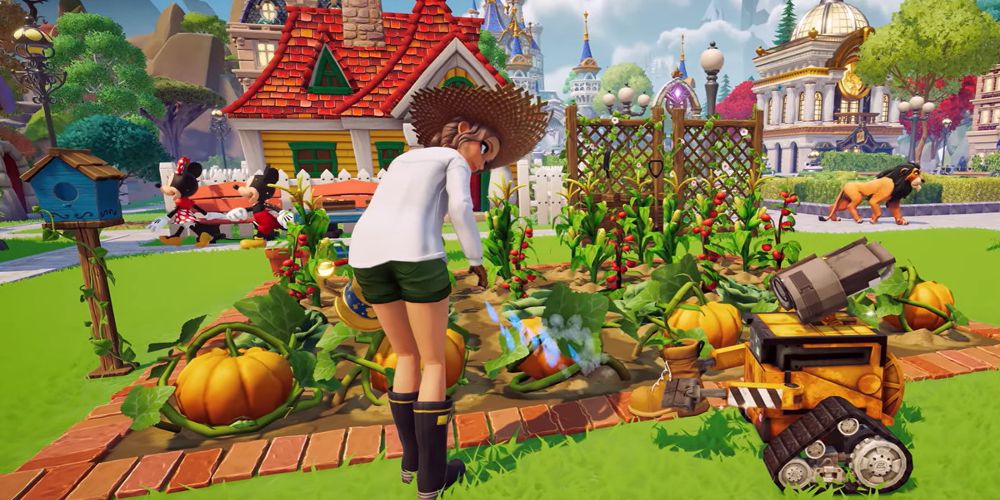 Disney Dreamlight Valley quickly became one of the more popular games of the past year by combining the familiar world of Disney with a life-simulation adventure game. It is continuing to add updates and changes in 2023 and frequently introduces new Disney and Pixar characters into the world. A player in this cozy game can farm and decorate their house, unlock new outfits for their avatar, and go on fun and engaging quests for some of their favorite characters.
2
Stardew Valley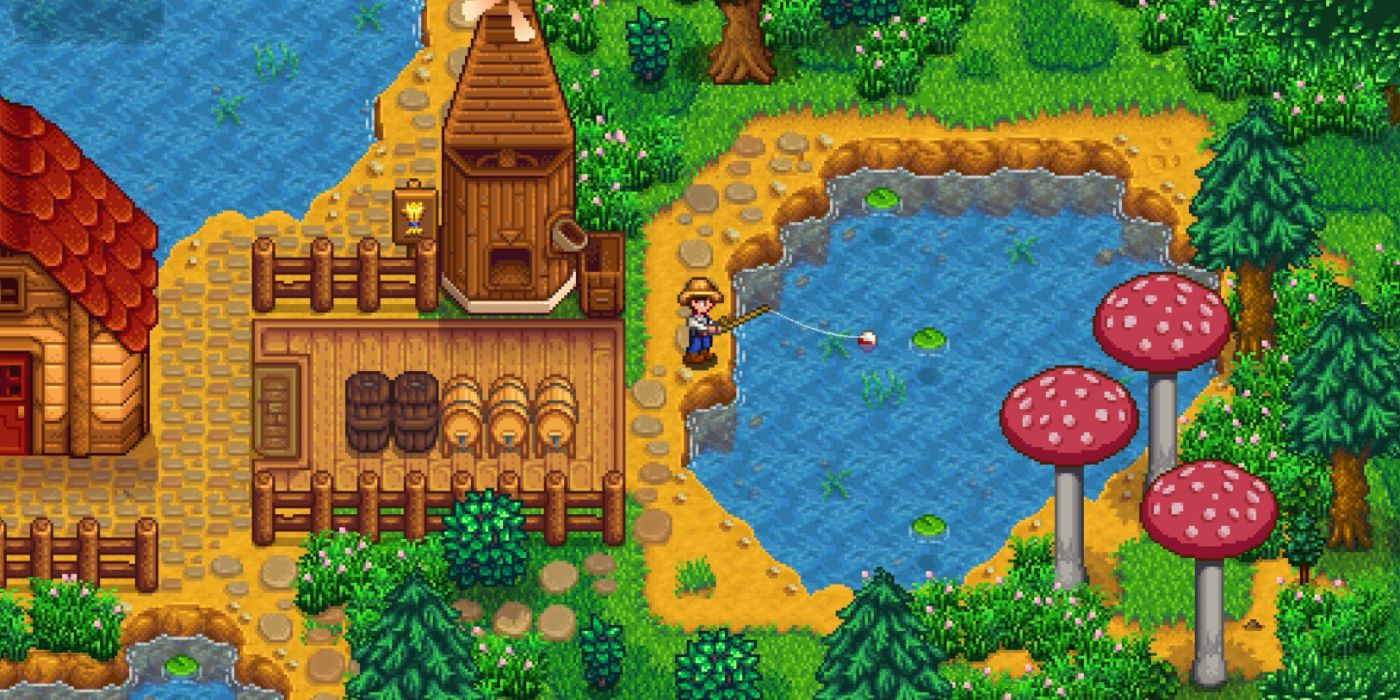 Stardew Valley is perhaps one of the most well-known on this list, having been a favorite of many gamers ever since its original release in 2016. Along with Animal Crossing New Horizons, Stardew Valley is a staple in many gamers' catalogs when they are looking for something relaxing and cozy to play. The simulation game's creator is also working on a new project, The Haunted Chocolatier, which does not have a release date yet but promises to be another fun cozy game about a chocolatier living in a haunted castle. Screen Rant was able to interview ConcernedApe about The Haunted Chocolatier to get more information about the upcoming game.
1
Lemon Cake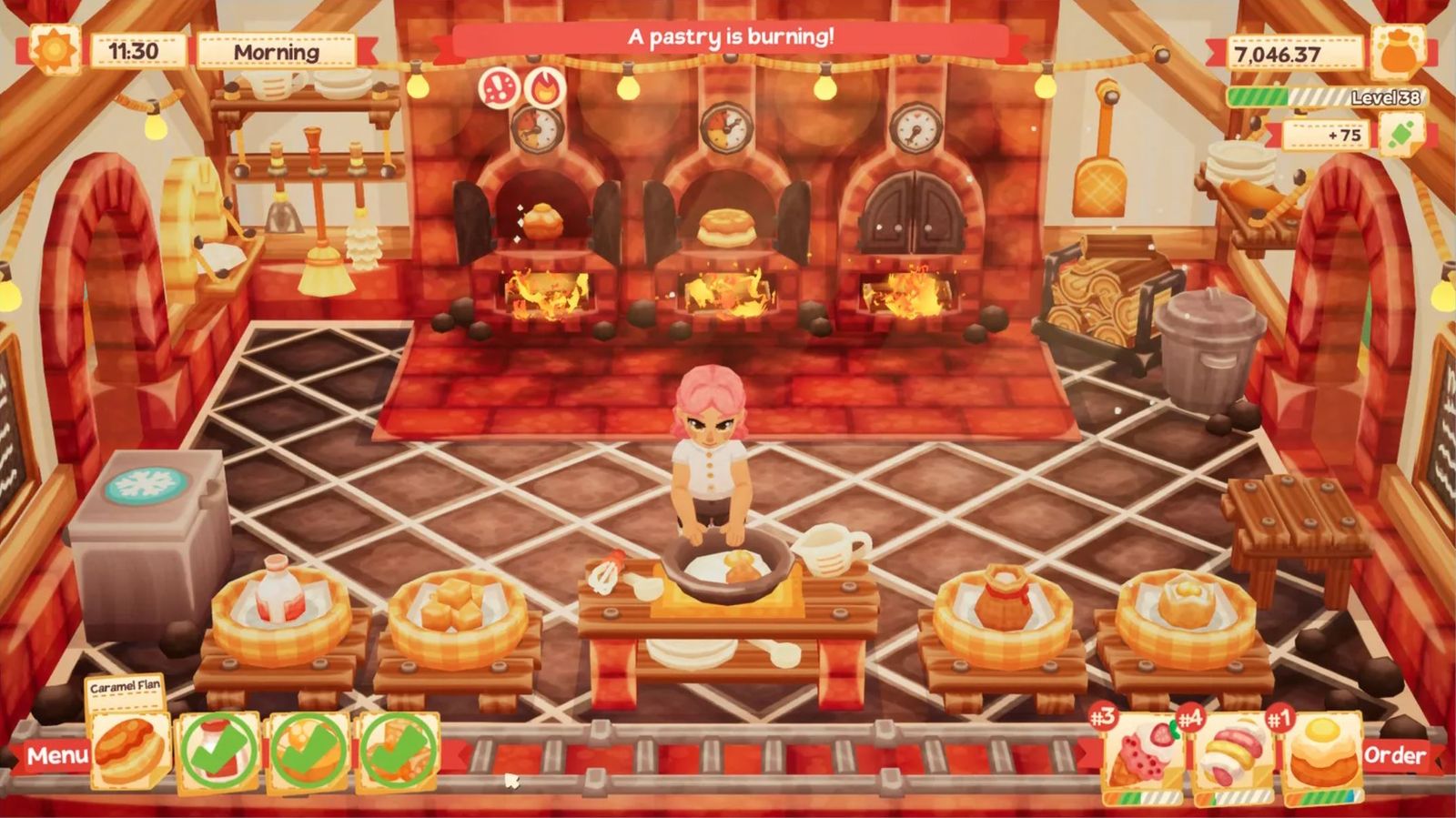 Lemon Cake by Cozy Bee Games is a relaxing game with a very cozy feeling in everything from the artwork to the storyline. The player gets to take over a rundown and abandoned bakery that is haunted by a helpful, friendly ghost. Gathering honey, fruits, and more allows the player to create delicious goodies to sell to patrons of the bakery with new recipes to follow each day. The café portion of the bakery can even house adorable cats that customers can adopt as they wait for their treats.
There are many cozy games for the Nintendo Switch available right now, more than could be included in this list. Games such as Kitaria Fables, Potion Permit, and Harvestella are all also worthy of looking into. The most famous of cozy games, Animal Crossing New Horizons is not as big anymore, but still a wonderful game for unwinding. For anyone in need of some restorative, relaxing, cozy gaming experiences on the Nintendo Switch, right now the genre is growing and expanding and it doesn't look to be slowing down anytime soon.
More: Fae Farm Preview: A Cozy, Magical Farming RPG
Source: Nintendo of America/YouTube