In recent years, trading card games have fully entrenched themselves in the digital format, and now TCGs are more accessible than ever before. Whether fans are looking to play on their smartphone, console or PC, there are plenty of online TCGs to choose from, and most of them are entirely free-to-play. TCGs offer a rich player-vs-player experience unlike anything else, and they all have continually changing metagames that evolve as new card sets are released and old ones are retired.
Thanks to the long-term success of digital TCGs like Hearthstone, there are now countless options to choose from. This is great, but it can sometimes feel overwhelming, and it's not always easy for players to figure out which TCG is the right one for them. Rather than trying them all one-by-one, it's helpful to see what each game has to offer before choosing one to dive into. Here's an overview of some of the most popular online TCGs in 2023, and what each one brings to the table.
RELATED: How Magic: The Gathering's LotR Crossover Can Bring Tolkien Icons to Life
Magic: The Gathering Arena Is the Definitive TCG Experience
Magic: The Gathering is the first TCG ever released, launching its first set in 1993. Magic remains one of the most popular TCGs today in both its physical and online formats. The rules of the game are relatively simple, but player strategy and deck-building can easily take a casual game and turn it into something highly complex. Because of this depth, Magic appeals to players of all skill levels and has an enormous amount of room for player creativity.
Magic: The Gathering Arena is Magic in its most polished digital format yet, and it is perfect for new and seasoned players alike. For those who have never played Magic before, it features fantasy-rich lore and requires the player to summon creatures to attack their opponents. Magic: Arena makes it easy for new players to get started and gives newcomers five free decks to choose from at first, with more unlocked through tutorial quests, and it's easy to unlock more cards for free just by playing the game. Of course, those who want to gain cards faster have the option to purchase in-game currency, but the game is fully free-to-play and can be enjoyed without spending any money. Magic: The Gathering Arena is available on macOS, Microsoft Windows, Android and iOS.
RELATED: How March of the Machine Will Change Magic: The Gathering Forever
Hearthstone Pioneered the Digital TCG Genre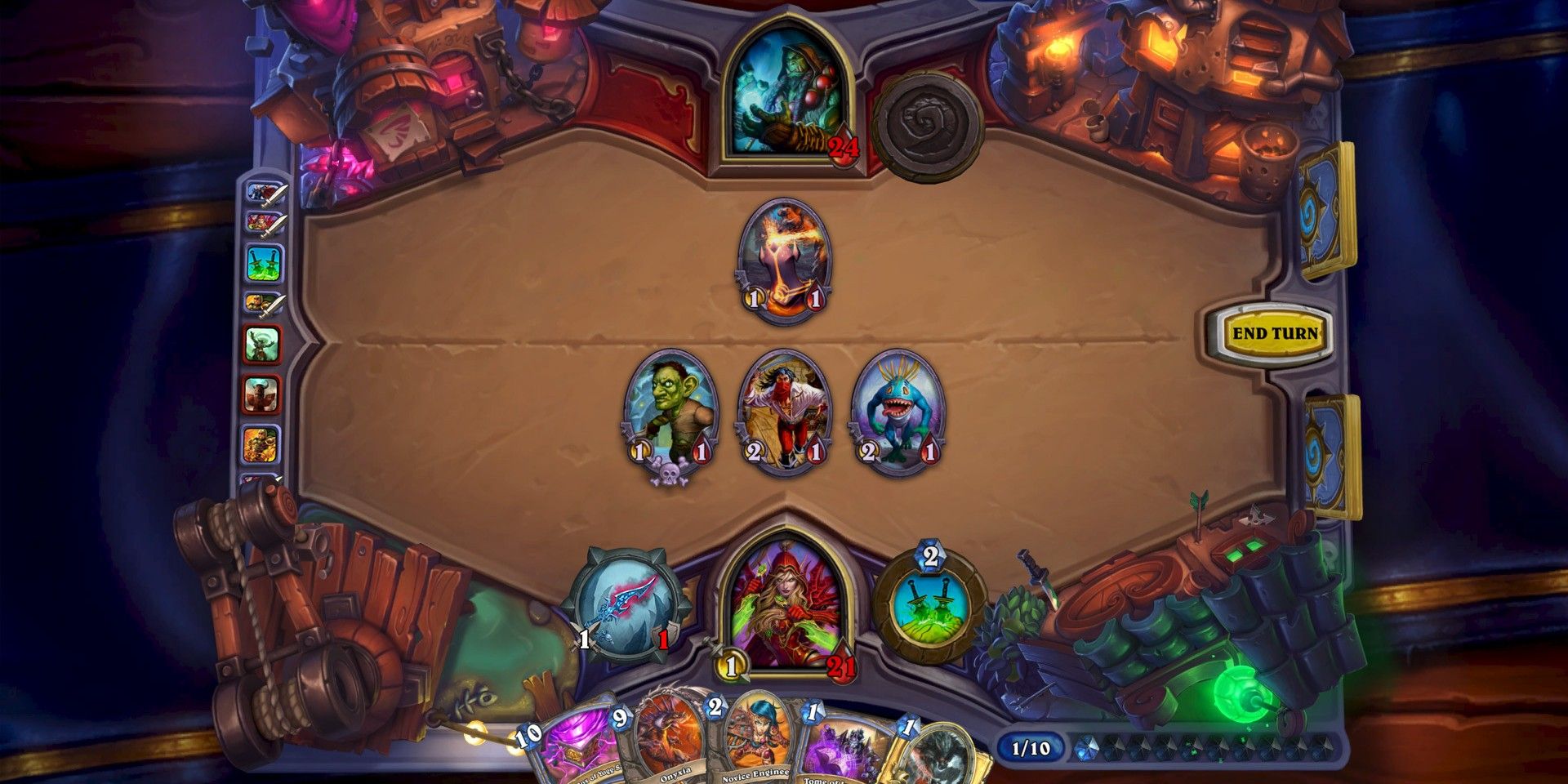 Developed by Blizzard Entertainment and set in their expansive Warcraft universe, Hearthstone is arguably the most popular digital TCG to date. It pioneered the digital TCG trend, and features familiar characters, classes, and spells from the Warcraft series. In Hearthstone, players choose from 11 classes like Mage, Hunter and Druid — or the recently added Death Knight — which determines their card pool and playstyle. All classes have a unique and highly thematic hero power, which is an ability that can be activated once per turn without requiring a card.
The game is easy to learn but leaves plenty of room for complex strategy, and is constantly changing thanks to its frequently added expansions. Hearthstone is free-to-play and microtransactions are unnecessary, making it a great choice for casual players. However, those who are looking to master multiple classes or complete the card sets may find they have to spend quite a bit in order to do so. Hearthstone is playable on macOS, Microsoft Windows, Android and iOS.
RELATED: Marvel SNAP Fan Turns the Digital Card Game Into a Paper TCG
Marvel SNAP Is an Explosively Popular Newcomer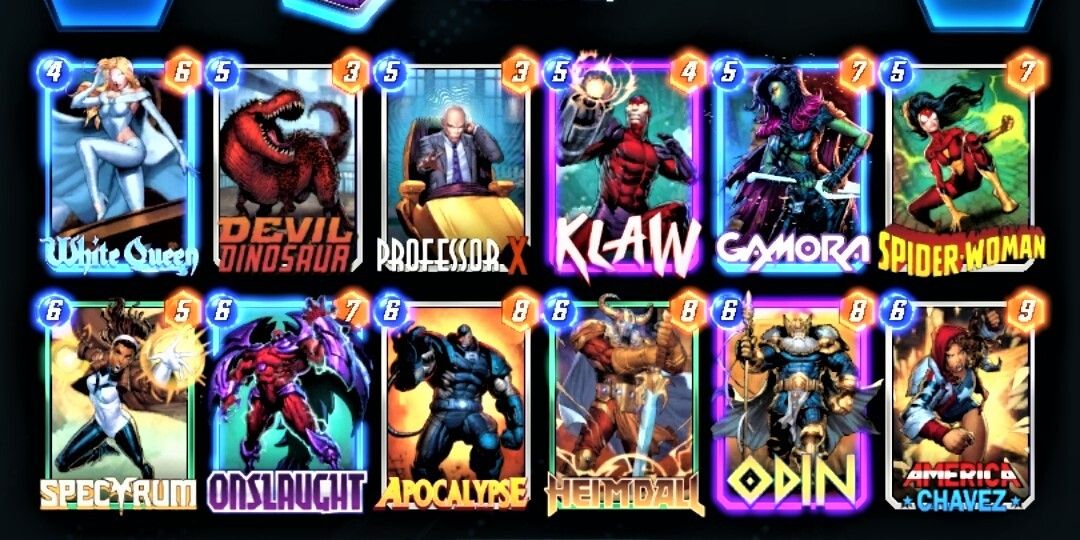 Marvel SNAP is the debut game from Second Dinner, the new studio from the former game director of Hearthstone, Ben Brode. Launching in October 2022, the game immediately proved itself a hit among Marvel fans and TCG players alike. The combination of straightforward, intuitive rules and iconic characters gives it a broad appeal to gamers of all kinds and every age.
In the game, players utilize their favorite Marvel heroes in familiar comic book locations for a fast-paced yet immersive gameplay experience. Marvel SNAP is free-to-play, and like most other digital TCGs offers a season pass that rewards the players for playing regularly, as well as a shop for card upgrades, bundles and currency. Marvel SNAP is available on Microsoft Windows, Android and iOS.
RELATED: Magic: The Gathering – Why Commander Masters' First Preview Has Fans So Excited
Pokémon TCG Live Is the Ultimate Pokémon Battle Game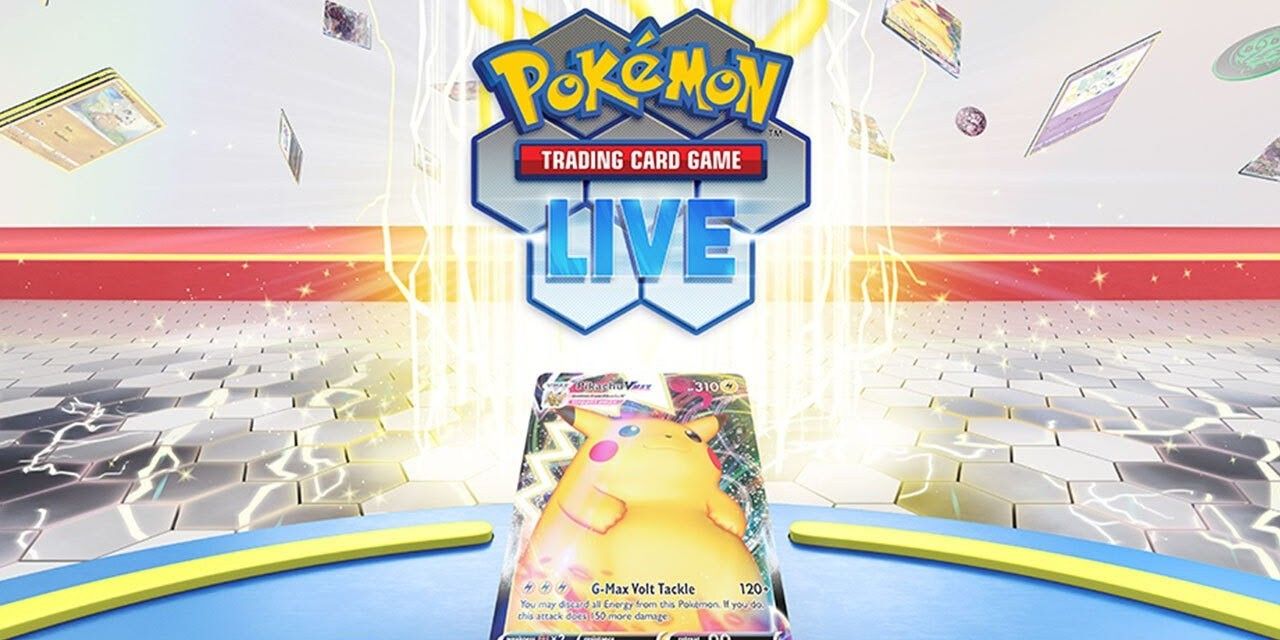 Pokémon TCG is probably better known for card collecting than gameplay, but it's actually one of the best card games for newcomers to the genre. It is especially appealing for fans of the Pokémon anime and video games, as the TCG is the most hands-on battling experience for wannabe Pokémon trainers. Players build their decks around powerful Pokémon and then battle them out with energy-charged movesets that will feel familiar to fans of the franchise.
The latest online game, Pokemon TCG Live, offers an excellent tutorial that makes the competitive play-style more accessible to new players than ever before. PTCGL is completely free-to-play and offers various ways for players to gain new cards and refine their decks. Though the game has been out for over a year, it is still technically in beta, and players should be wary that there are still a considerable number of bugs and glitches. The game is updated regularly and will likely continue to smooth out with time. Players can check out PTCGL on Microsoft Windows, macOS, Android and iOS.
RELATED: Why Magic: The Gathering Arena Is the Most Accessible Way to Play
Yu-Gi-Oh! Master Duel Is a Timeless Classic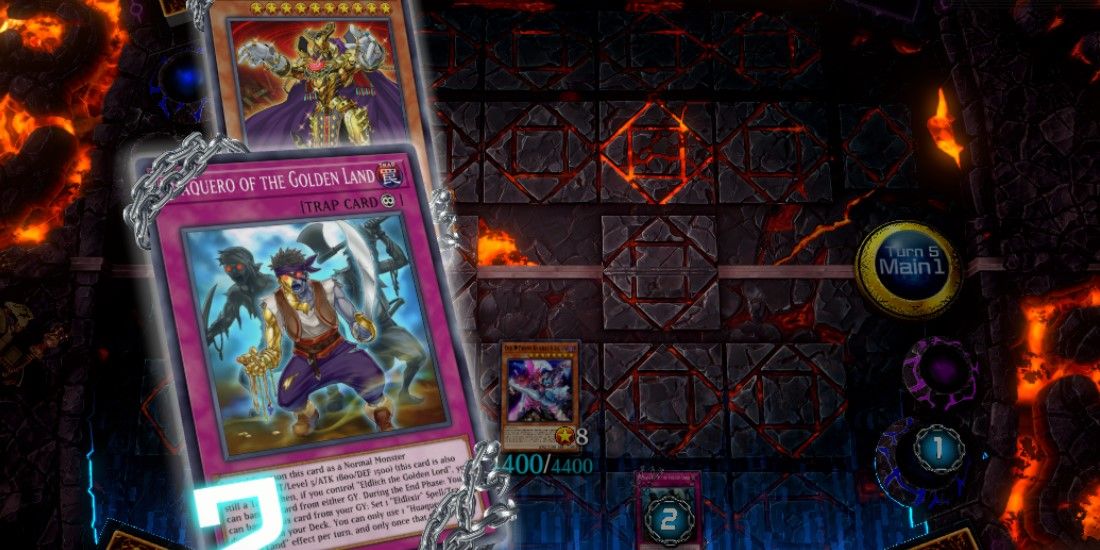 It is impossible to recommend TCGs in any capacity without mentioning the 1999 classic, Yu-Gi-Oh!. Famed for its complexity and high barrier of entry for new players, Yu-Gi-Oh! has dominated the TCG scene in physical spaces for years. With Yu-Gi-Oh!'s latest digital release, the developers aimed to create a game that would be more accessible to players of all skill levels, and Yu-Gi-Oh! Master Duel achieves this perfectly.
Like most of the digital TCGs available to players, Master Duel is free-to-play with optional microtransactions. In-game currency is relatively easy to obtain, so this is an excellent option for those who want to avoid spending real-life money. Unlike most other online TCGs, Yu-Gi-Oh! Master Duel is available on consoles, including Nintendo Switch, PlayStation 4, PlayStation 5, Xbox One and Xbox Series X/Series S, in addition to Microsoft Windows, Android and iOS.
RELATED: Pokémon Theme Decks Are a Bad Introduction to the TCG – Here's Why
Gwent: The Witcher Card Game Is Fun and Varied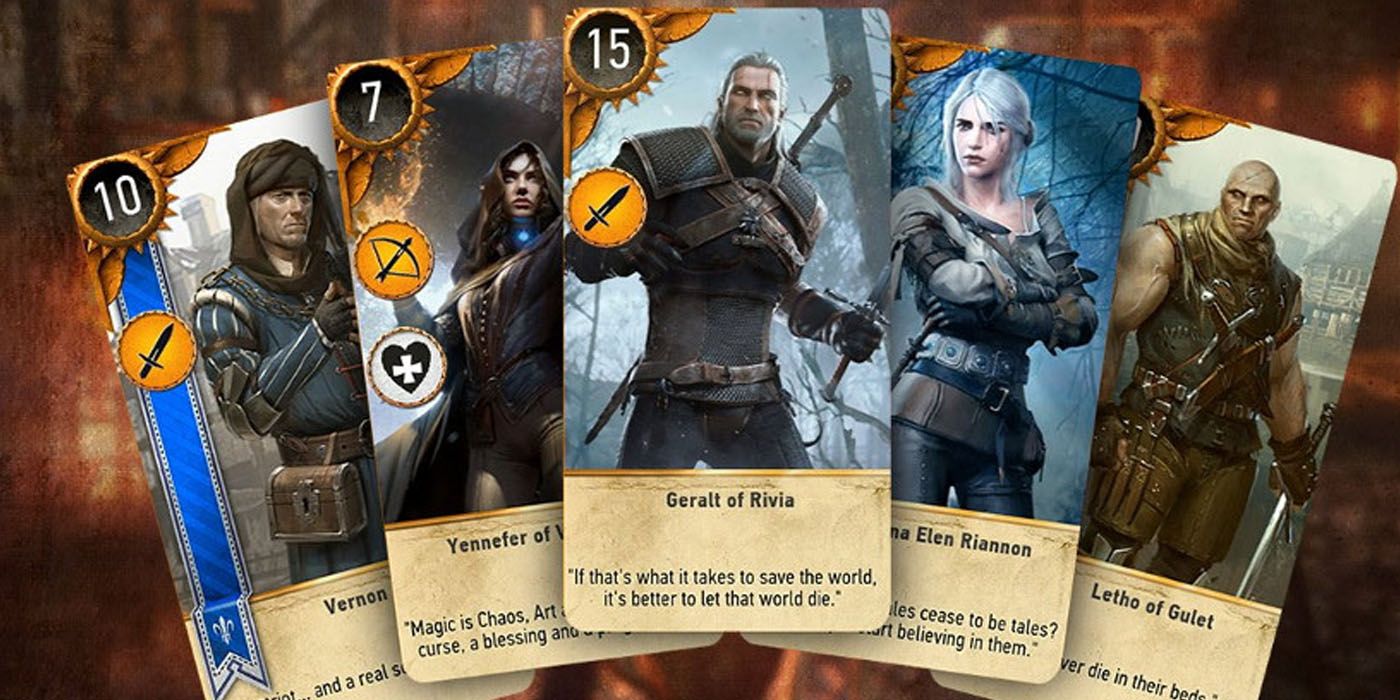 Gwent started as a minigame in The Witcher 3: Wild Hunt, and it had such a significant positive reception among the fans that it was eventually developed into a full-blown digital TCG. It may not have the same depth as some of the other digital TCGs, but there is still a good amount of strategy and variety to be had in the gameplay. The game pits players against each other in a best-of-three format in a race to acquire the most Power points. It features familiar lore from The Witcher 3, but players don't need to be familiar with the franchise in order to enjoy Gwent.
The Witcher and Cyberpunk developer CD Projekt Red announced recently that they would be winding down support for Gwent, with the game's last 72 cards being added between now and September 2023. But that doesn't mean the game isn't worth playing — quite the opposite, in fact, as Gwent is entirely free-to-play and will remain so for the foreseeable future, so it's still a great choice for TCG fans and Witcher fans alike. Players can download Gwent now on PlayStation 4, Xbox One, GeForce Now, Microsoft Windows, macOS, Android and iOS.
RELATED: Disney Lorcana Previews Are Missing an Essential TCG Game Element
Legends of Runeterra Is the Ideal Free-to-play TCG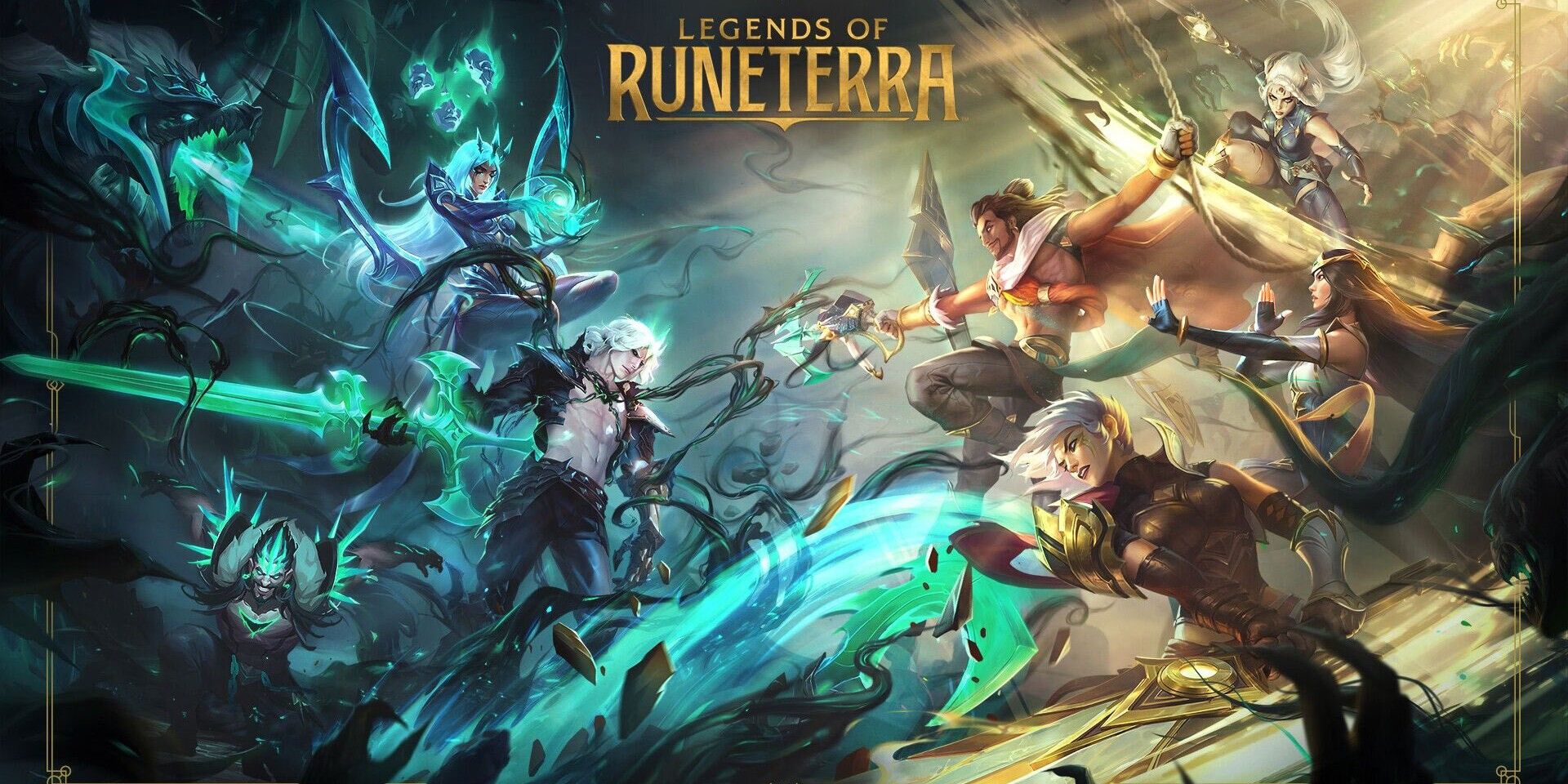 Fans of League of Legends may find their perfect TCG in Legends of Runeterra, though familiarity with Riot Games' biggest title is by no means necessary to enjoy it. Legends of Runeterra lets players choose from a wide range of iconic League of Legends champions, each with their own unique abilities. The game sees players using mana points to summon units for attack and defense, as well as casting various spells.
What sets Legends of Runeterra apart the most, however, is its free-to-play friendliness. While most free TCGs have significant pay-to-win features, Legends of Runeterra has more of a "play-to-win" model. If players enjoy the game and continue to play regularly, they are able to progress at an enjoyable pace with little-to-no temptation to spend. Players can find Legends on Runeterra on GeForce Now, Microsoft Windows, Android and iOS.
RELATED: Pokémon Shuts Down Its TCG Online Service
Genshin Impact: Genius Invokation Is a Game-within-a-game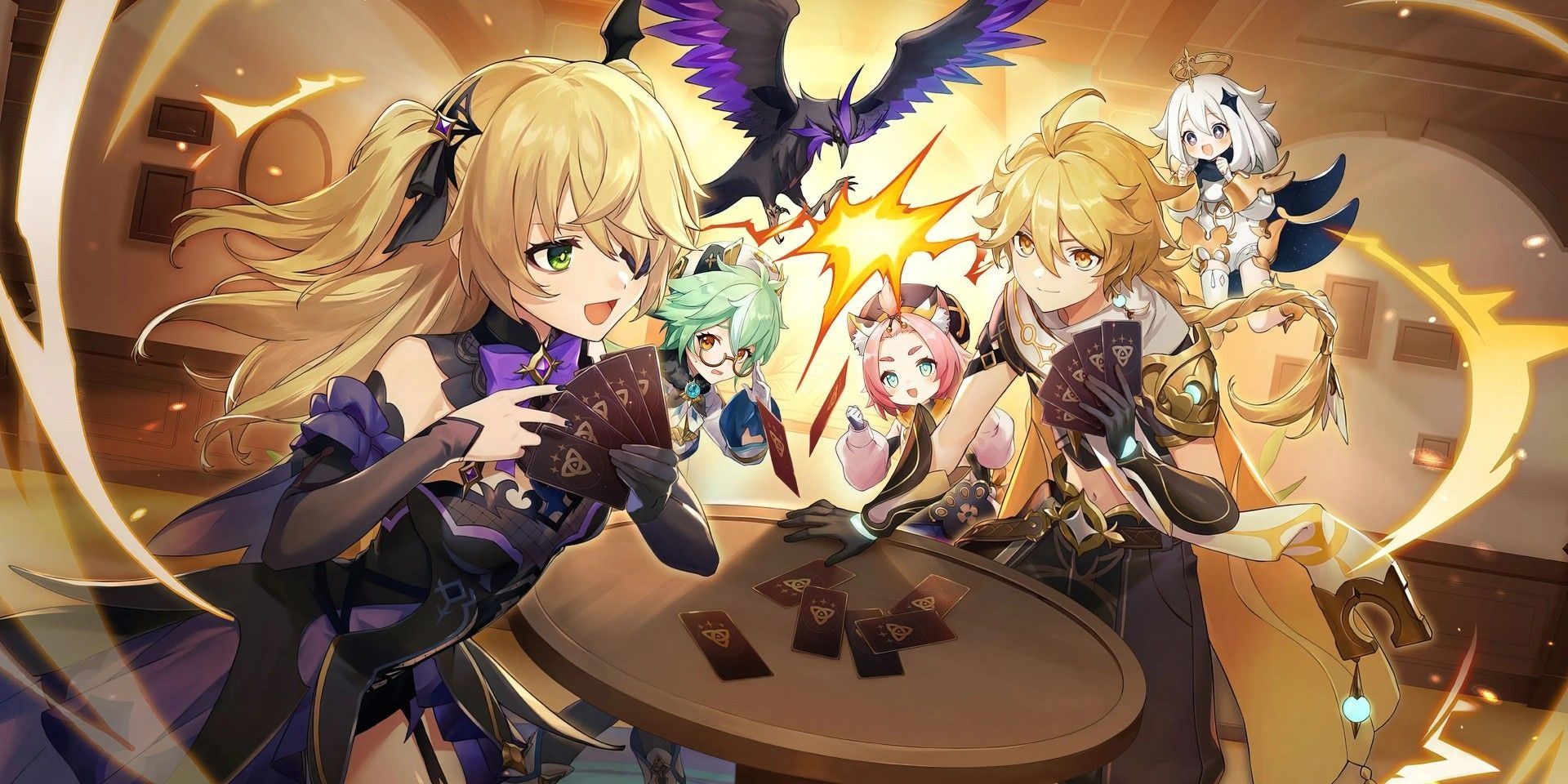 Genius Invokation TCG is different to other TCGs as it exists within another game: Genshin Impact, a popular free-to-play RPG. Genius Invokation TCG is a permanent mode that was recently introduced to the game. Players will need to get to Adventure Rank 32 and complete a few questlines to unlock Genshin Impact's TCG, which is quite a lengthy journey, so this might not be the best choice for players not interested in Genshin Impact. However, Genius Invokation is also completely free-to-play and has no microtransactions, so the game-within-a-game does have its benefits. Genshin Impact is available on GeForce Now, PlayStation 4, PlayStation 5, Microsoft Windows, Android and iOS.
There are many more digital TCGs out there for players to try, but these are some of the most popular and accessible, and they all have excellent replay value. TCGs in general are notorious for being pay-to-win, but with so many options on the market, there is sure to be a TCG for every player regardless of their budget. Thanks to the digital format, TCGs are the most accessible they have ever been, and now is the perfect time to jump in and play.