Who loves noodles? That's all of us. Who here wants to… deliver the noodles so people have noodles to eat? That's all of us, too! Master the art of lightning-fast noodle delivery on Nintendo Switch, PlayStation 4, and the Xbox family of consoles in VELOCITY NOODLE, available today! With deadly traps, and a range of moves to master, unleash your inner speed-runner and take in the sights of a fast-paced neon city. Are you ready to become the ultimate noodle delivery master?
Watch the RELEASE trailer to see some of VELOCITY NOODLE's fast paced movement-based gameplay in action!
Review keys are available for VELOCITY NOODLE on PC, Nintendo Switch, PS4, the Xbox family of consoles, and Steam. Claim yours by replying to this email or making a request through PressEngine! 
Set to a gorgeous, neon-lit pixel aesthetic, Velocity Noodle sees you tasked with traversing challenging handcrafted stages to make your noodle delivery as fast as possible! Featuring ultra-smooth movement, you'll need to combine different mechanics such as sliding, teleporting, and katana-jumping to break the levels, earn your medals (which might unlock some shiny things on the way), and find the fastest way through your ramen rampage… just keep an eye out for the A.D.S. (aka the Anti Delivery Service, aka the no food allowed police) on the way!
Having already been released on PC, VELOCITY NOODLE has been well received on Steam with a 95% positive rating! The new console releases feature a slew of new content including new level packs, artwork updates, and quality of life upgrades, which has also been mirrored as a free upgrade in the PC version. A native PS5 version of the game is under development and scheduled for launch, which will be announced separately in the future.
VELOCITY NOODLE is out today on PC, Nintendo Switch, PlayStation 4, and Xbox for $12.99, with a 20% discount through the initial release period.
SCREENSHOTS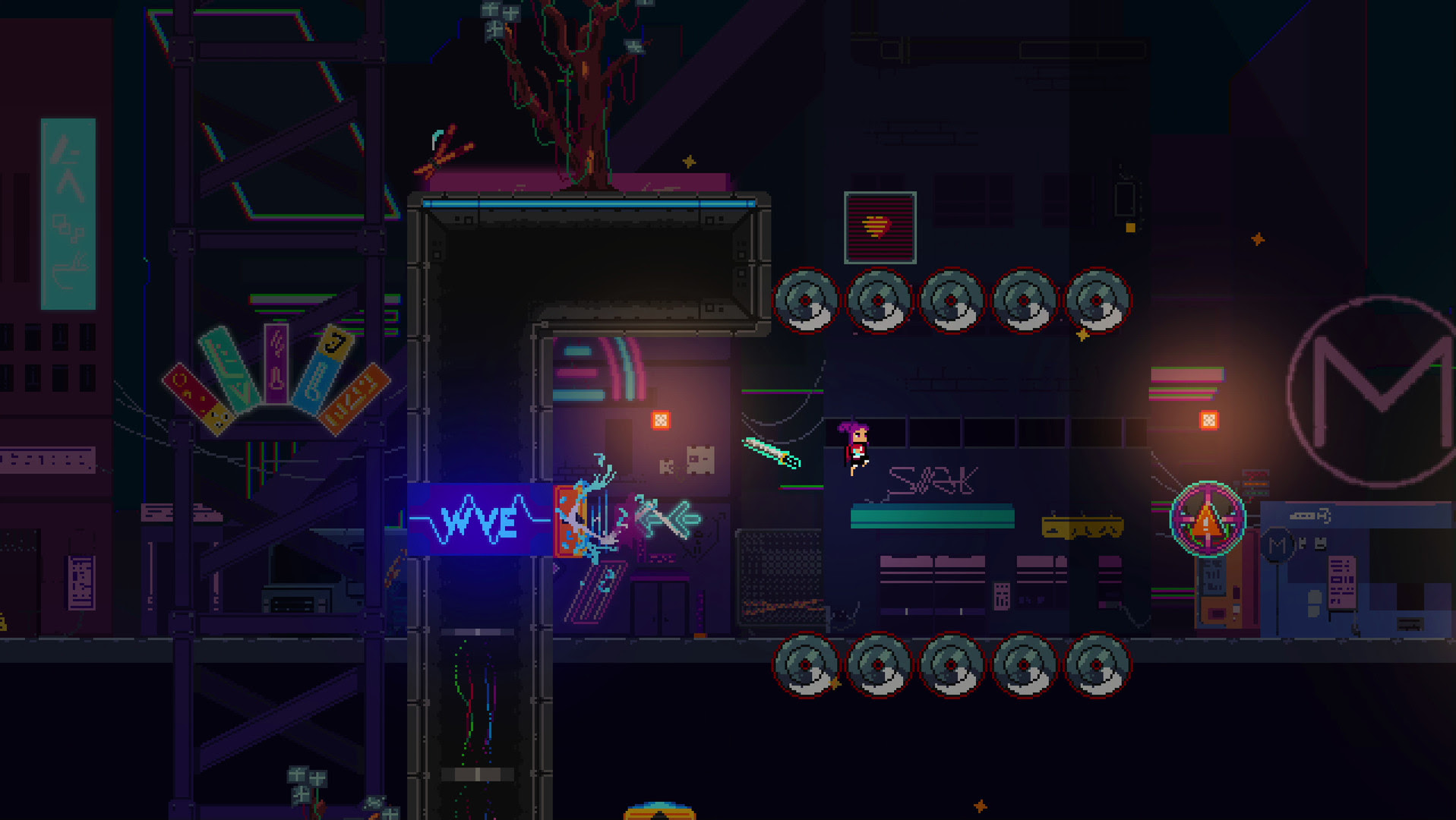 FEATURES 
Dozens & dozens of handcrafted stages to test your noodle
A pettable dog, somewhere
Fast-paced, agility focused movement gameplay
A really overworked and sweaty chef
Time records to beat, medals to collect, and a quick-restart so the pace never lets up
Hard hitting synthwave soundtrack
VELOCITY NOODLE is published by Top Hat Studios, Inc., and developed by Shotgun Anaconda.
Links
Velocity Noodle on Steam: https://store.steampowered.com/app/1488650/Velocity_Noodle/
Velocity Noodle on Nintendo Switch (NA/Americas): https://www.nintendo.com/store/products/velocity-noodle-switch/
Velocity Noodle on Nintendo Switch (UK/EUR): https://www.nintendo.co.uk/Games/Nintendo-Switch-download-software/Velocity-Noodle-2368581.html
PlayStation 4: https://store.playstation.com/concept/10007567/
Xbox: https://www.xbox.com/games/store/velocity-noodle/9pn4rzctd4s1
About Top Hat Studios, Inc.
Top Hat Studios is your favorite curator and publisher of fine, indie game delicacies. A proud supporter of games from blockbuster productions all the way to niche and boutique experimentations, anything goes! Whether it be weird and wacky, soothing for the soul, or just a plain good ol' time – all that matters is that the spirit of true indie runs through a game. Top Hat Studios diverse portfolio includes hits such as Frogun, Ova Magica, Toasty: Ashes of Dusk, and many more. The firm provides a full suite of publishing, business development, media, and porting expertise working with all major codebases and toolkits, to indie developers of all shapes and sizes.
For more information, Top Hat Studios can be contacted by replying to this mail, or by emailing press (at) tophatentertainment.us. Alternatively, please visit https://tophat.studio/contact.html or follow us on Twitter and Facebook at @TopHatStudiosEN.
About Shotgun Anaconda
Shotgun Anaconda is a self-taught solo game developer who, after feeling stuck in a corporate 9-5 job, turned to game development as a way to express their creativity and tick off a long-time bucket list item of making games.
The goal of Shotgun Anaconda is to create games that are focused on niche gameplay, where players feel a sense of accomplishment and satisfaction by mastering game systems and overcoming challenges. By prioritizing gameplay, the developer aims to create engaging experiences that reward players for their skills and abilities.