The fastest muscle cars for races in GTA Online usually have amazing top speeds one won't find elsewhere in its class. It is worth noting that lap time is another valuable metric for evaluating a vehicle's performance regarding its efficiency in completing a track. However, this article will solely focus on top speeds, so readers interested in simple races that primarily feature straight roads should use any of the following automobiles.
Do note that all the following information is derived from Broughy1322's data and may differ from what players see on their in-game speedometers. Also, everything shown below was relevant as of the end of the Los Santos Drug Wars update.
---
The five fastest muscle cars in GTA Online races
5) Buffalo STX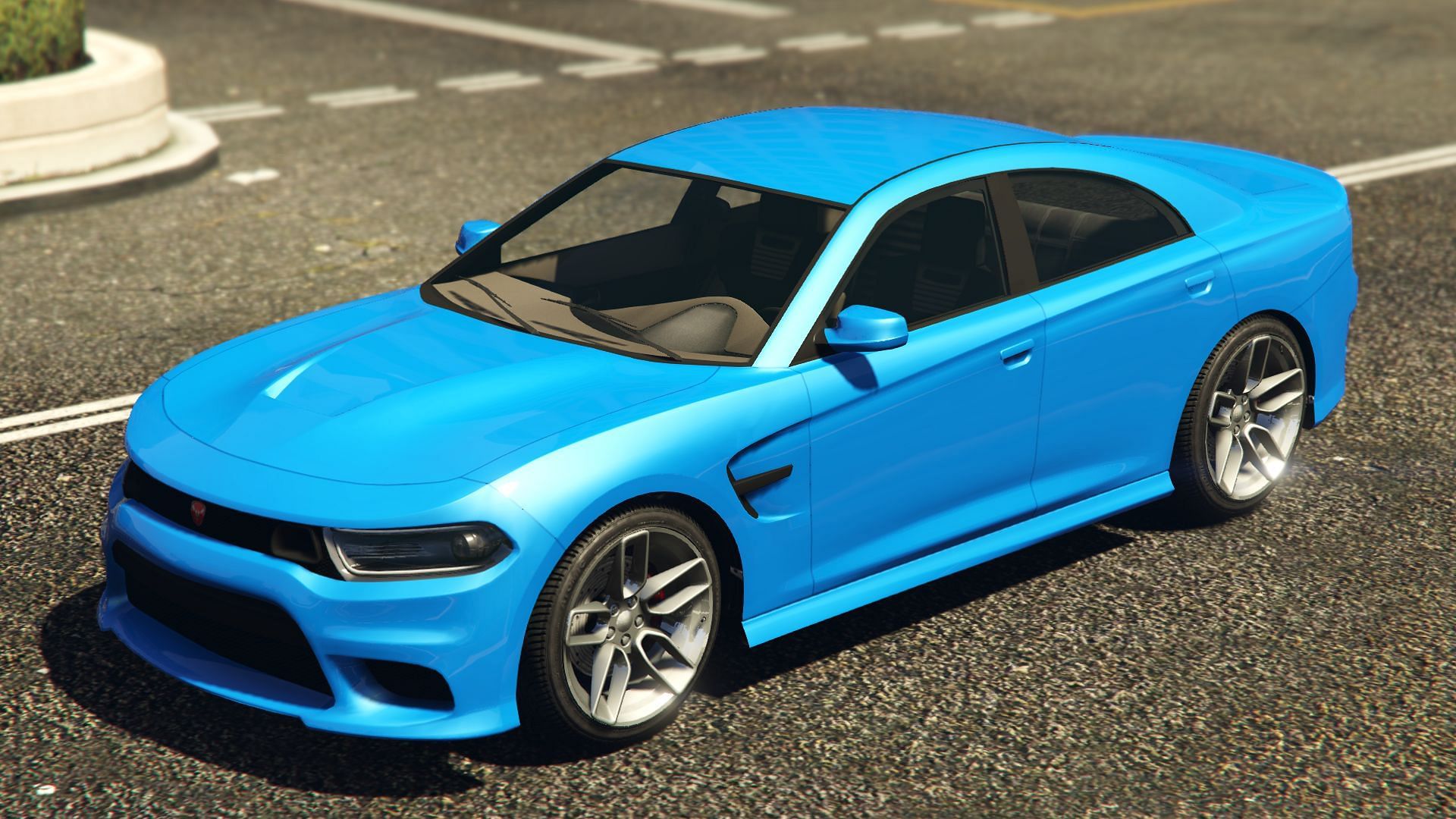 Top Speed: 126.25 mph
The Buffalo STX is an immaculate automobile with Imani Tech modifications and excellent top speed. It can use either a Remote Control Unit for RC vehicle enthusiasts or a Missile Lock-On Jammer to prevent other players from targeting it with the myriad of homing missiles in this game.
Performance-wise, the Buffalo STX is very good. Its handling and acceleration are great, and this vehicle is even capable of withstanding nearly a dozen direct hits from a homing missile. Even if it falls off the top five fastest muscle cars in a future update, the Buffalo STX is still worth owning for its other impressive qualities.
---
4) Pißwasser Dominator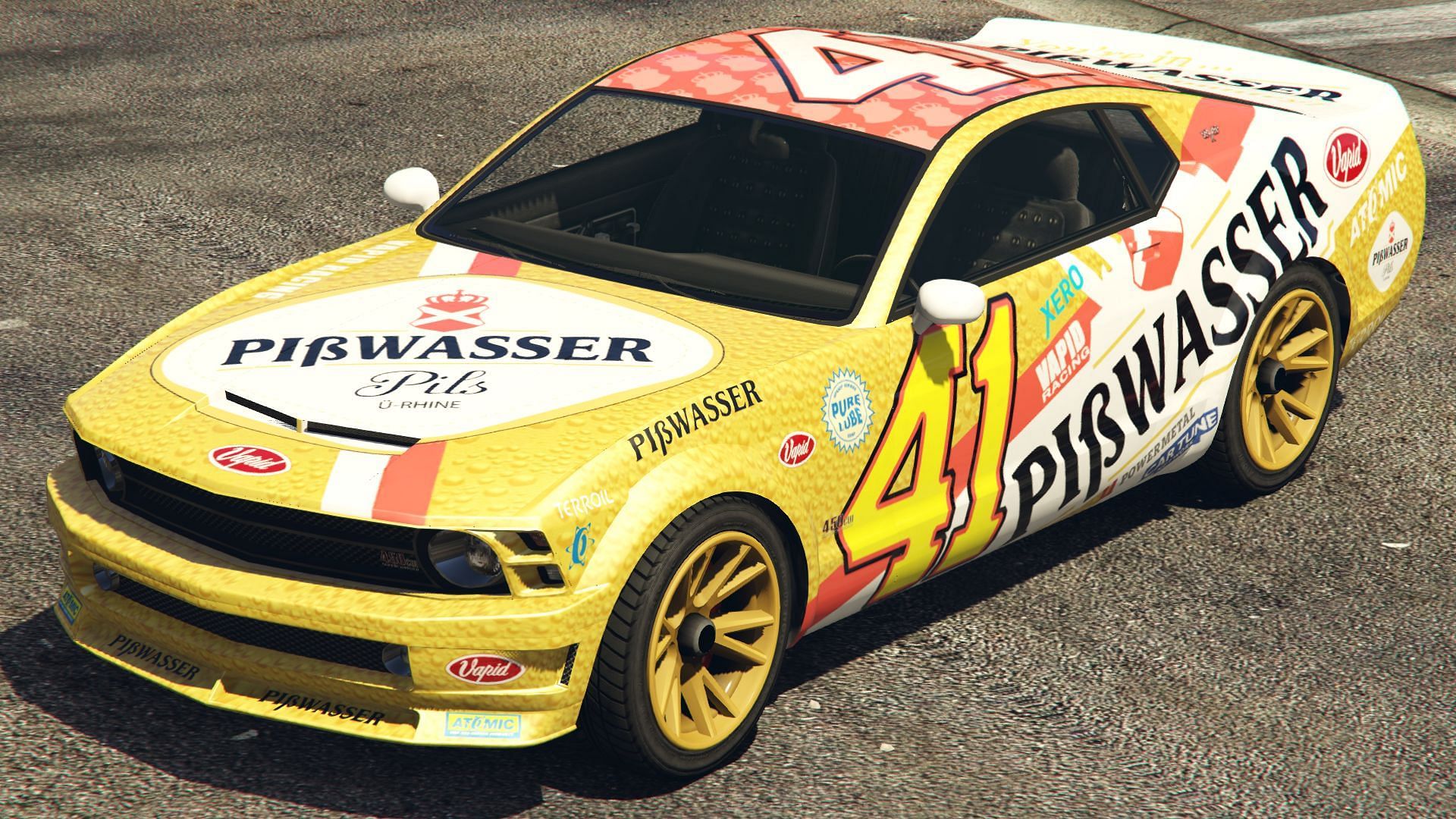 Top Speed: 126.5 mph
GTA Online players who played on the PS3 and Xbox 360 versions of GTA Online can claim the Pißwasser Dominator for free. It's a pretty solid freebie, especially since its top speed is 126.5 mph. However, the rest of this vehicle's performance stats are rather unremarkable by modern metagame standards.
Still, the Pißwasser Dominator is pretty fast and was once considered the fastest vehicle in its class.
---
3) Weevil Custom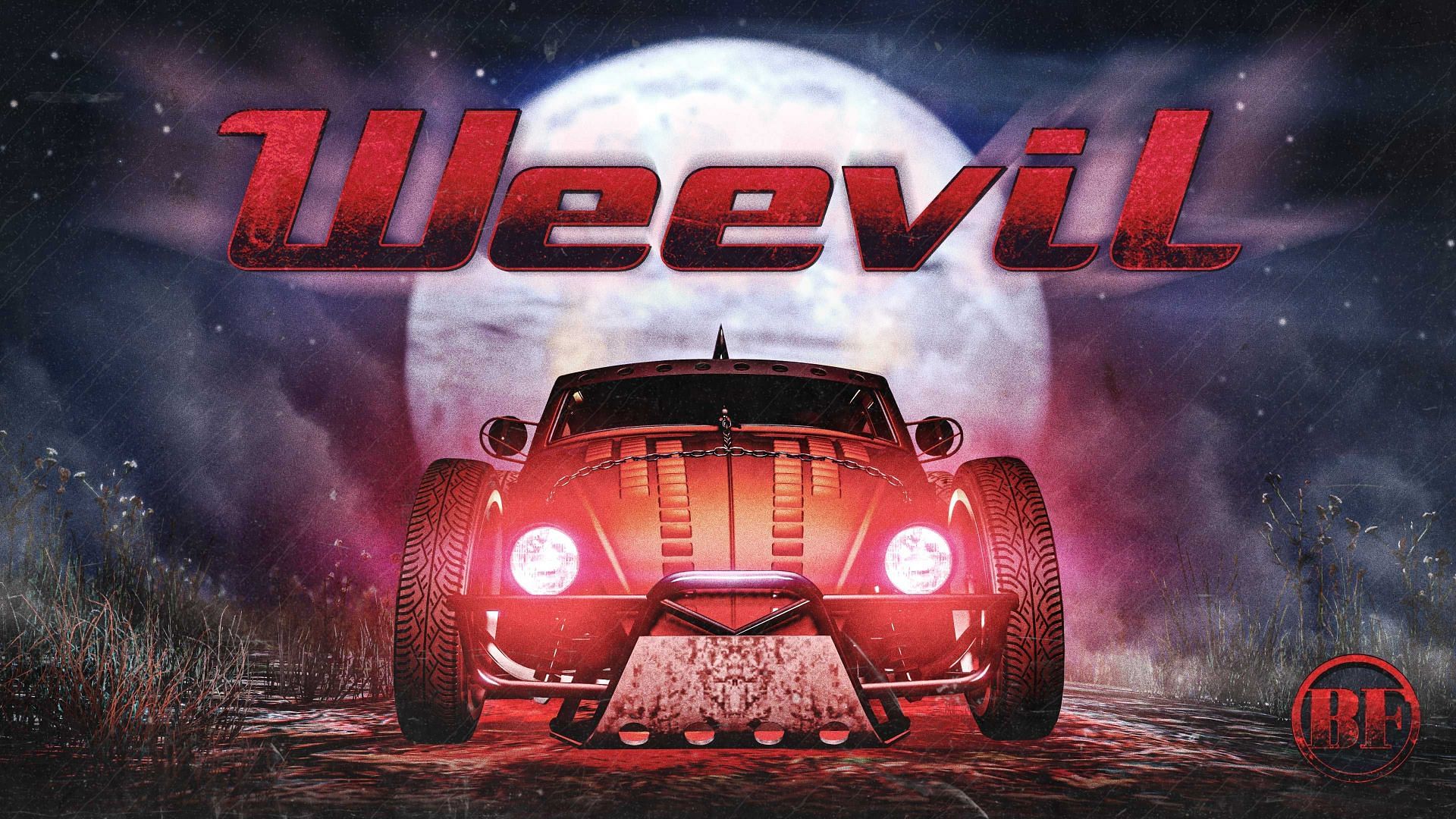 Top Speed: 137.5 mph
The Weevil Custom is interesting for several reasons:
It's a muscle car, whereas its base model was a Compact.
Players can get the original Weevil for free.
The Weevil Custom's top speed is very good, making it the fastest non-HSW muscle car.
If GTA Online players want to save money, they should get the original Weevil for free by completing all of English Dave's side missions. Those jobs become available once you beat The Cayo Perico Heist as the leader.
The Weevil Custom has several good customization features, making it also a stylish vehicle for gamers to enjoy in races.
---
2) Arbiter GT (HSW)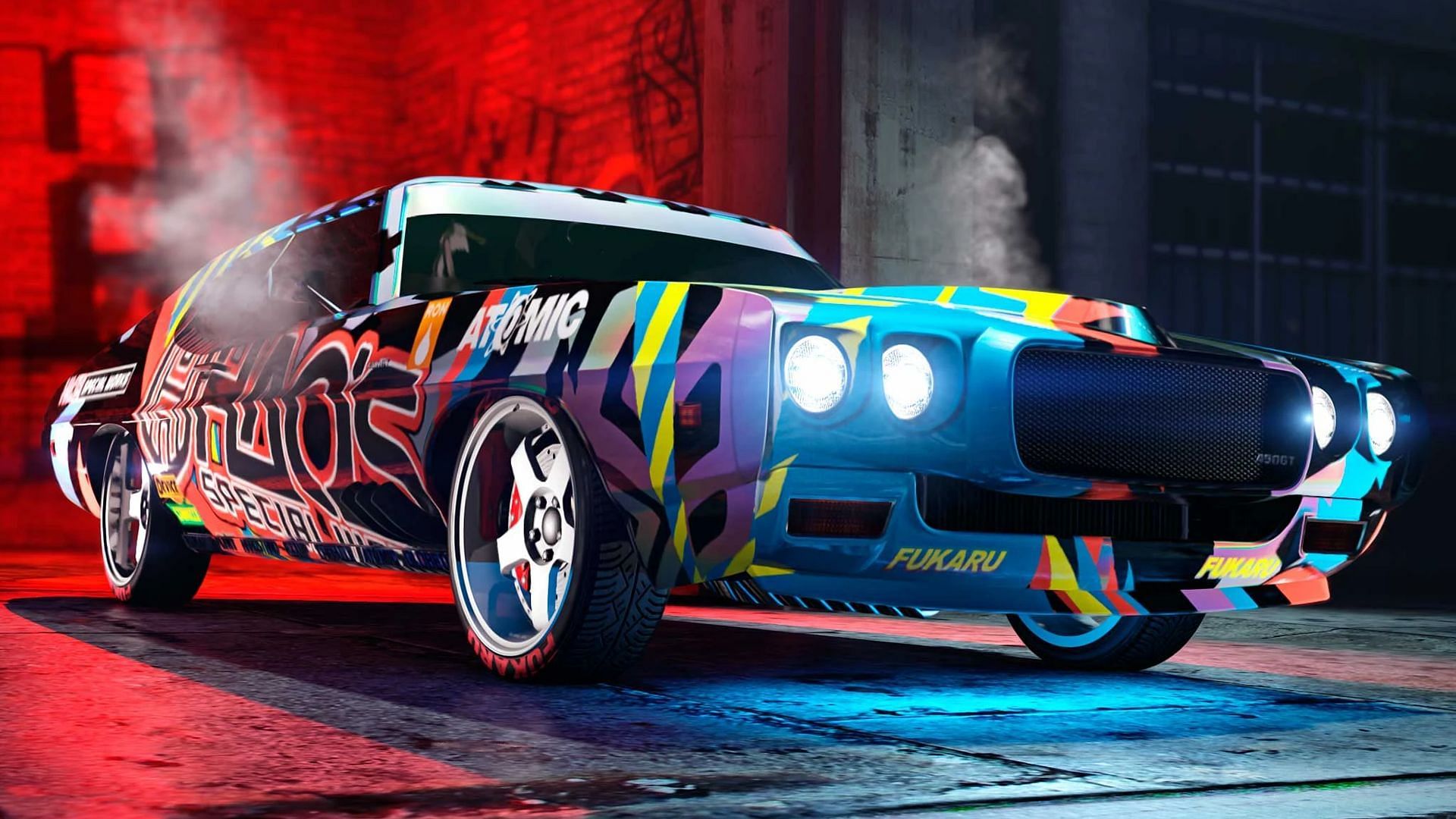 Top Speed: 141.25 mph
HSW vehicles tend to outspeed non-HSW cars, and the Arbiter GT is no exception to this trend. The original Arbiter GT has a top speed of 112.75 mph. By comparison, its HSW version gains an extra 28.5 mph, boosting the Arbiter GT to become the second-fastest muscle car, thanks to an impressive overall top speed of 141.25 mph.
As impressive as this top speed is, GTA Online players should know that Hao's Special Works is only available on the PS5 and Xbox Series X|S. PS4, PC, and Xbox One players' fastest muscle car would be the Weevil Custom.
---
1) Vigero ZX (HSW)
Top Speed: 157.5 mph
The fastest muscle car in GTA Online to use in races right now is the Vigero ZX. Next-gen players can upgrade the regular Vigero ZX (which has a top speed of 125 mph) to its HSW counterpart at Hao's Special Works, gaining an impressive 22.5 mph to its cap.
It's based on the real-life 2017-2018 model of the Chevrolet Camaro, a popular car that many players wanted to see in the game. Thankfully, the Vigero ZX has a top-tier HSW counterpart whose top speed far exceeds all other muscle cars available as of the latest update.
Edited by Sijo Samuel Paul