Detective games are among the most narrative-focused, games bringing you some of the greatest mysteries, shocking twists, twisted villains, and gripping character development. And they can also range from portraying a more realistic story or one infused with more surreal and supernatural elements.
RELATED: Best Puzzle Games On PS4 & PS5
Whichever you prefer, the PS4 and PS5 have a lot of exciting selections. Although in terms of console exclusives, hardly any fall under the detective genre. Regardless, many astonishing video game detectives have made their way onto the platform over the years, and their stories are sure to scratch your investigative itch.
10
Murdered: Soul Suspect
Not only are you a detective in this mystery game, but also the victim as you you play as the ghost working to solve your own murder. Murdered: Soul Suspect follows deceased detective Ronan O'Connor of the Salem, Massachusetts P.D., hunting after the Bell Killer while uncovering other supernatural secrets tied to the town's history of witchcraft trials.
You'll come to find out that being a spirit has its advantages for investigations, as you can easily walk through walls to gather evidence and possess living individuals to influence where the case goes. Aside from piecing together clues and unmasking the Bell Killer, there's suspense within the spirit world in the form of demon enemies chasing you.
9
The Darkside Detective Series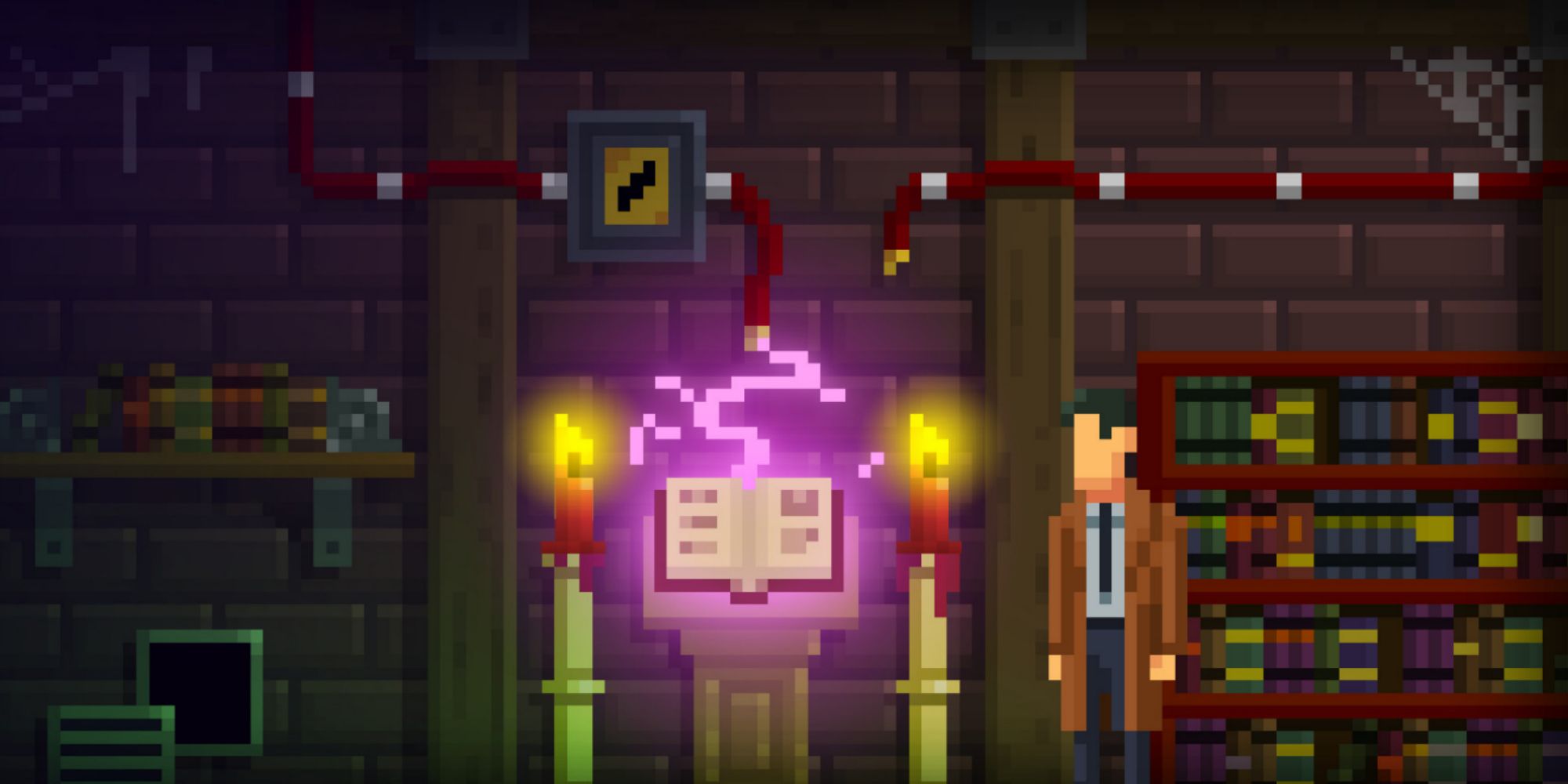 This point-and-click 2D pixel art detective game also has a supernatural edge. You're Detective Francis McQueen, who's got plenty of jokes and little time for the paranormal. You may be without a face, but you are definitely alive here. The same can't be said for the potential suspects involved in your cases surrounding the cursed town of Twin Lakes.
RELATED: Best Nintendo Switch Point-And-Click Adventure Games, Ranked
The Darkside Detective series brings equal parts humor, mystery, and spookiness. The dialogue is delivered in a visual novel style, and you'll find yourself laughing out loud with almost every quirky box between McQueen and his partner Officer Dooley. There are also puzzle elements incorporated when solving your supernatural caseload.
8
The Vanishing Of Ethan Carter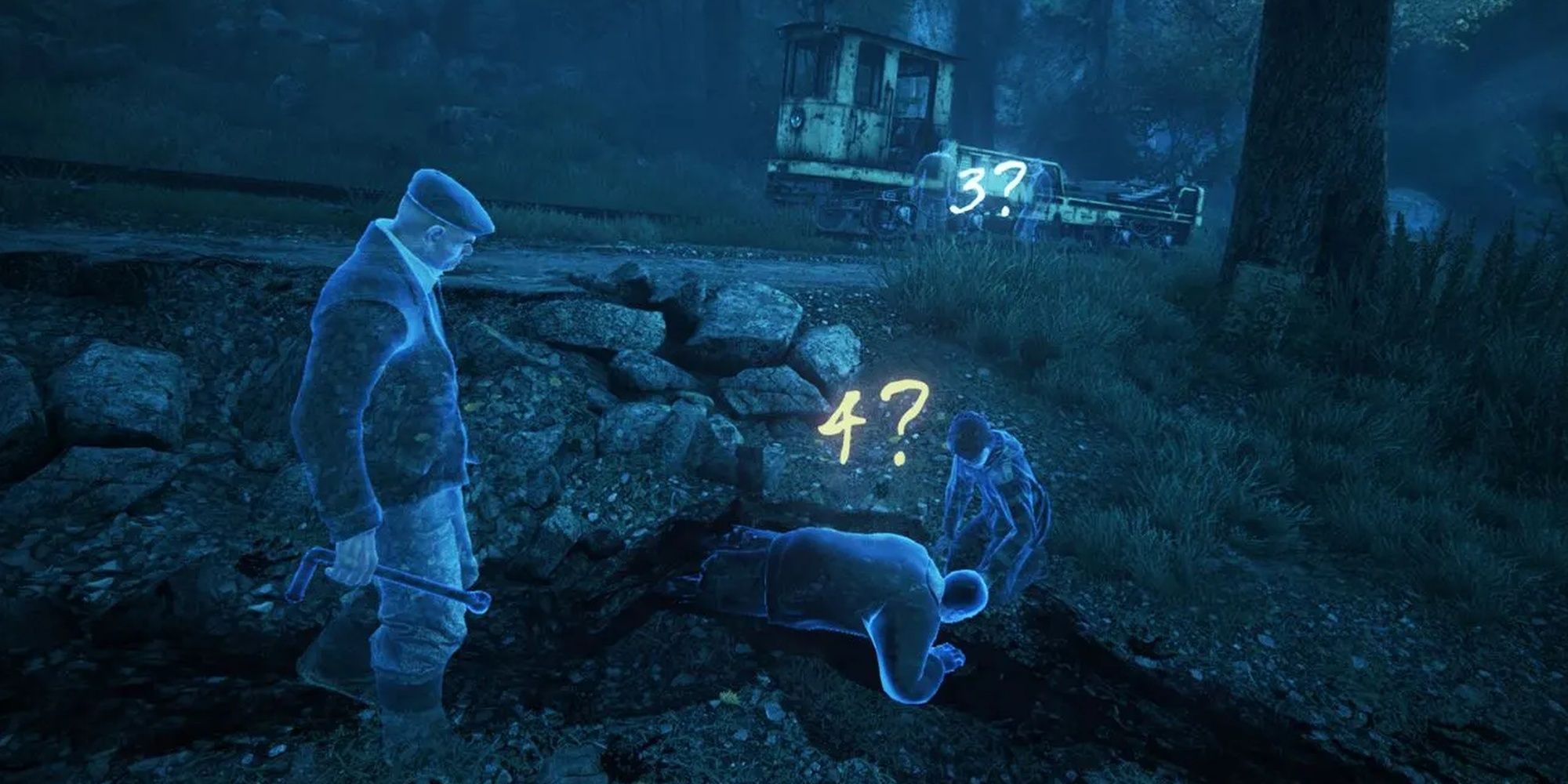 And if those two horror-tinged detective games weren't compelling enough, The Vanishing of Ethan Carter is also available on PS4. The story is driven by forces of the occult, which are seemingly the source of Ethan Carter's disappearance. But Paul Prospero is no ordinary detective and is well-equipped to handle such a case.
As Prospero, you're gifted the unique supernatural ability to see with a different vision and recreate crime scenes by ordering the chronology of key moments. There are hints of What Remains of Edith Finch, with its surprise twist ending and playing from the first-person perspective, though the art style doesn't shift and the visuals breathtaking.
7
The Wolf Among Us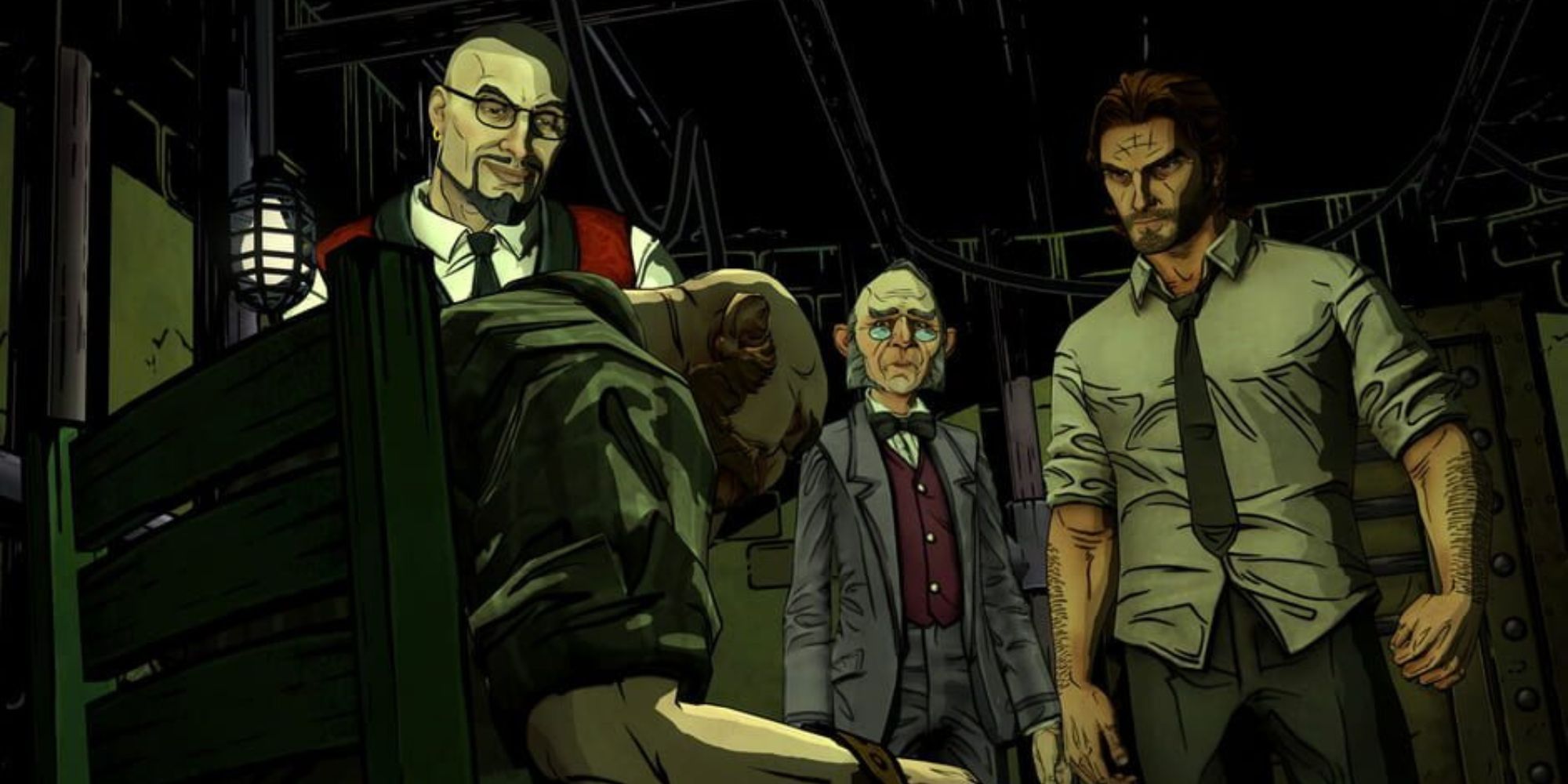 The Wolf Among Us gives you a gritty detective drama set in the fantasy world of Fabletown from the Fables comic book series. It's a Telltale game, so it follows an episodic narrative structure with decision points that affect the outcomes. The art style and designs of some of the classic fairy tale characters are also as memorable as the story.
You play as Fabletown's sheriff, the Big Bad Wolf himself, Bigby Wolf, investigating the chilling murders of various townsfolk with help from allies like Snow White and the Magic Mirror, and encountering antagonists like Bloody Mary. Its themes are quite dark, and it's pretty much like True Detective meets Once Upon a Time.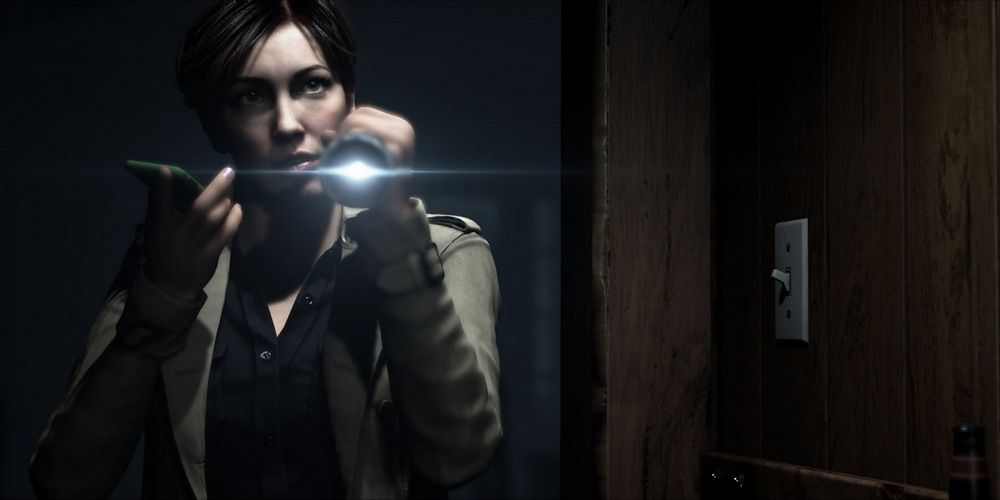 You might know developer Supermassive for cinematic choice-based horror games like Until Dawn, The Quarry, and The Dark Pictures Anthology, but you're probably less familiar with the 2017 detective thriller Hidden Agenda. Although it has similar mechanics and style, the interesting twist is the PlayLink feature which requires mobile devices.
RELATED: Best Split-Screen Multiplayer Games On PS4, Ranked
The mystery is centered around a serial killer known as the Trapper, and you make decisions by swiping to vote through the PlayLink app, with friends also being able to join in, though some will have a hidden agenda to work against you. Once again, you'll see some Hollywood stars in the lead roles, like Katie Cassidy, who played Black Canary in the Arrowverse, as Detective Becky Marney.
5
Observer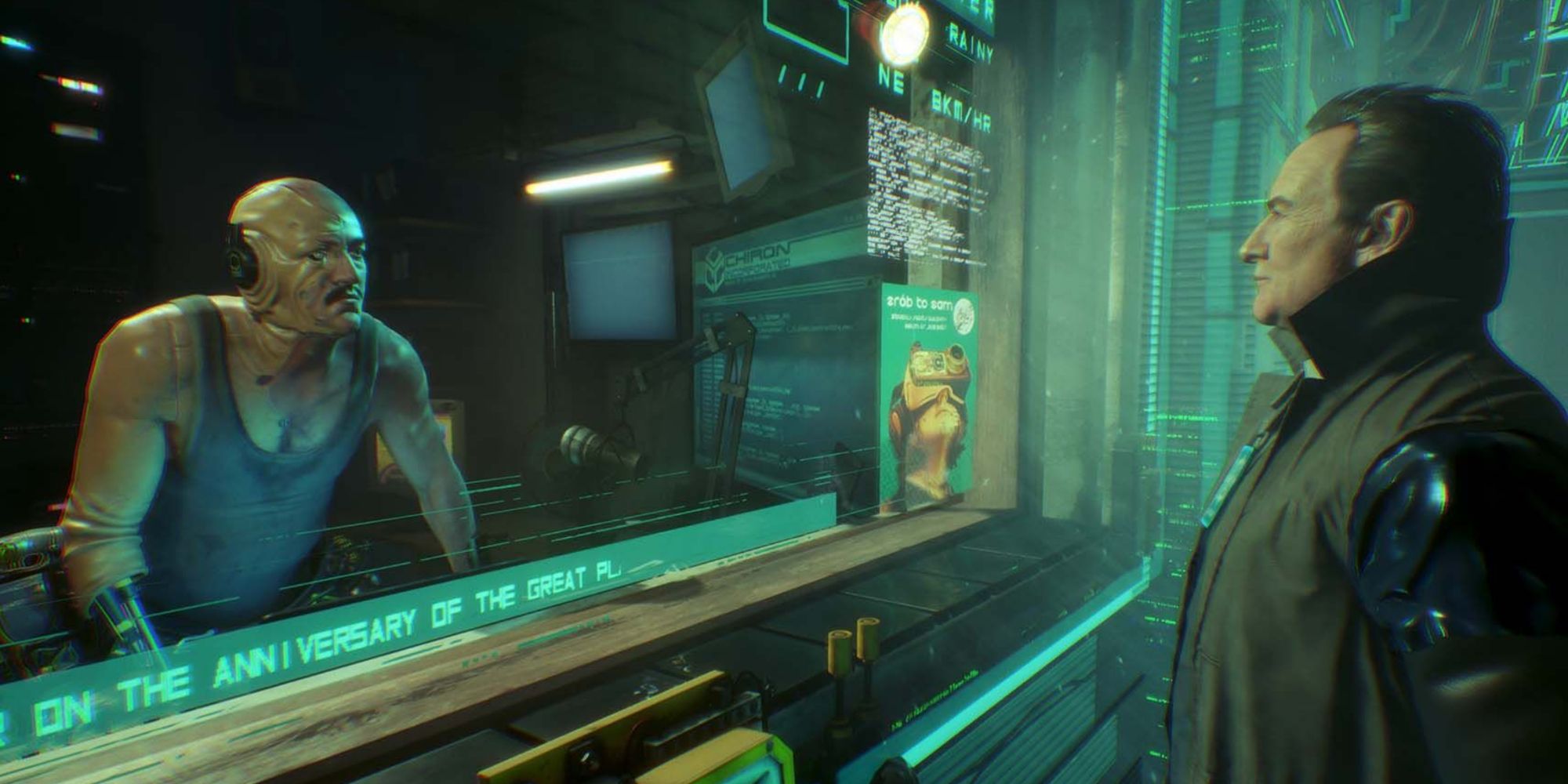 Mystery and detective themes are a favorite of developer Bloober Team, as shown with titles like Blair Witch and The Medium. However, where you actually get to play as a detective is in a game called Observer. This is a cyberpunk noir set in the year 2084 that gets much more disturbing than Blade Runner, as you need to hack into people's minds to gather information.
Interrogation indeed hits differently in the sci-fi vision of Observer, and so does the grim futuristic atmosphere. Tasked with carrying out such methods is Observer Daniel Lazarski, who becomes involved in a trail of killings surrounding his estranged son Adam. Portraying Lazarski is iconic actor Rutger Hauer, the main villain in the original Blade Runner film.
4
Judgment And Lost Judgment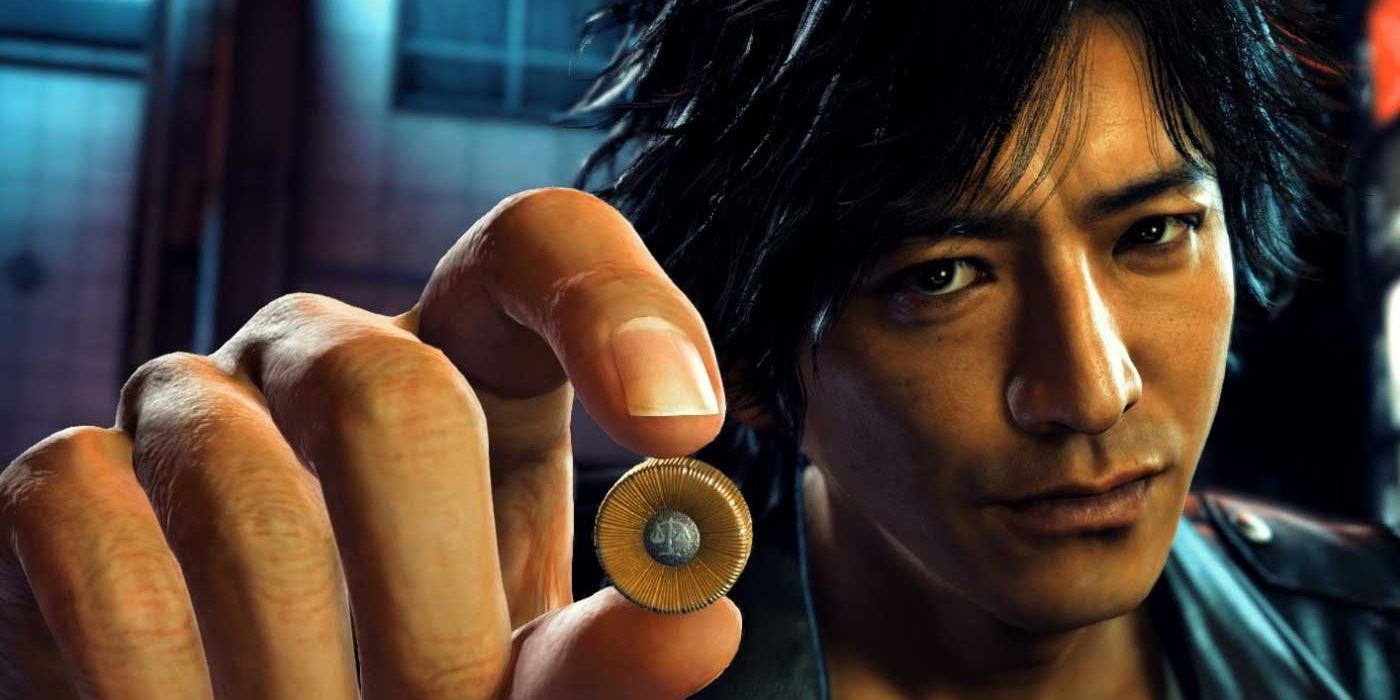 While the Yakuza games may show the criminal underworld perspective of Tokyo, the spin-off Judgment series shows the legal and police side of crime. The main protagonist of Judgement and its sequel Lost Judgement is Takayuki Yagami, a private investigator who once worked as a successful lawyer at the Genda Law Office.
You'll see very familiar combat from the Yakuza games, but also now have tailing missions and the ability to disguise yourself. Each entry sees you on the hunt in the streets of Kamurocho, the first dealing with a notorious serial killer removing eyeballs from Yakuza victims and the second centered around deep cover in a high school harboring secrets.
3
Return Of The Obra Dinn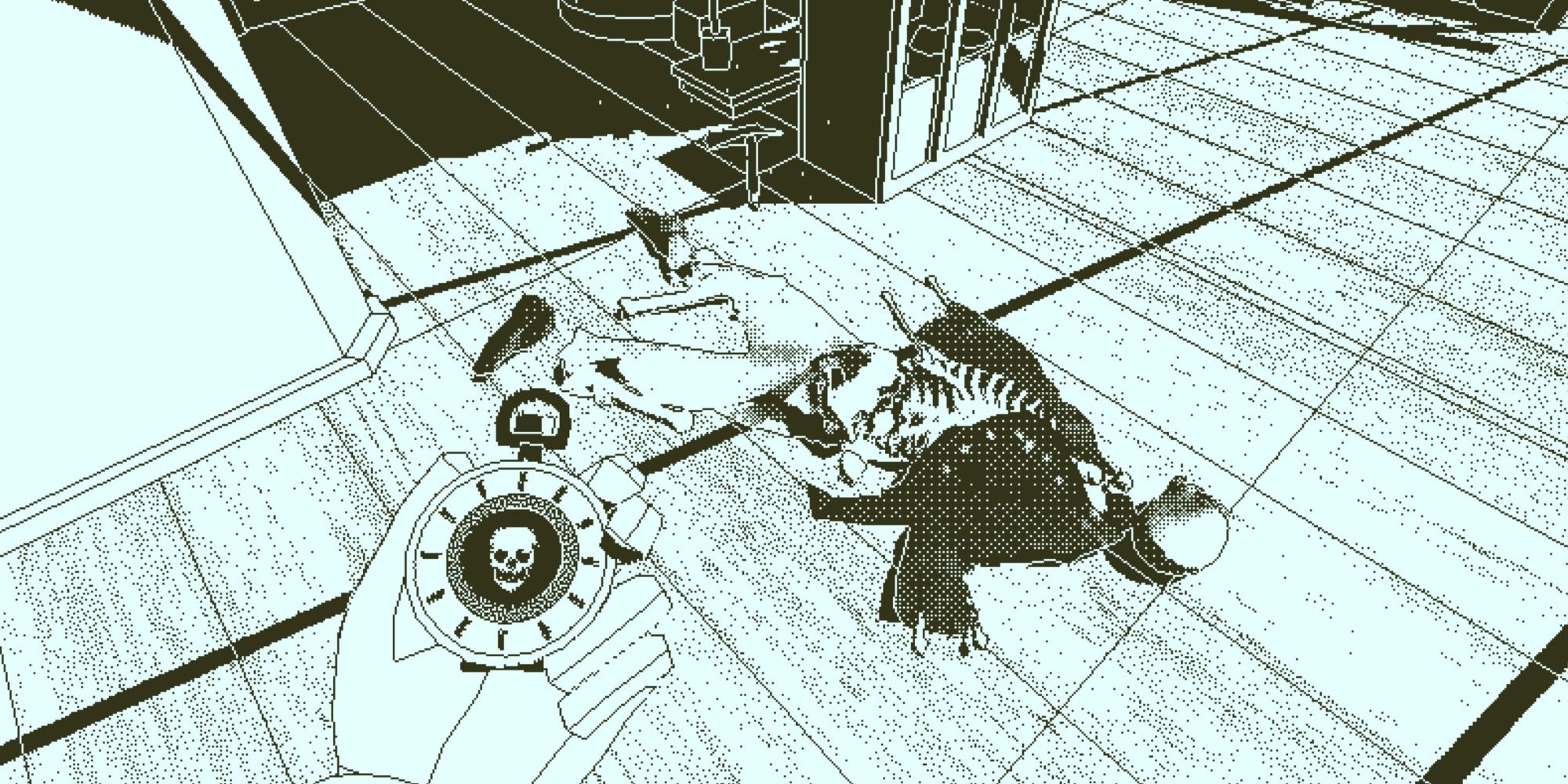 Return of the Obra Dinn is another atmospheric and visually striking mystery that unfolds from the first-person. The year is 1807, and you're an insurance investigator for the East India Company inspecting a ship that has resurfaced after five years. The only issue? There were supposedly 60 people aboard the vessel that have disappeared, and you must figure out what happened.
RELATED: Best Puzzle Games With No Sequels
Even though it's the early 19th century, you still have a magical tool to aid you in your findings. It's a unique pocket watch that allows you to recreate the moment of a crewmate's death, much like in The Vanishing of Ethan Carter. These individual stories become pieces to one giant puzzle of getting to the truth of what transpired on the Obra Dinn.
2
L.A. Noire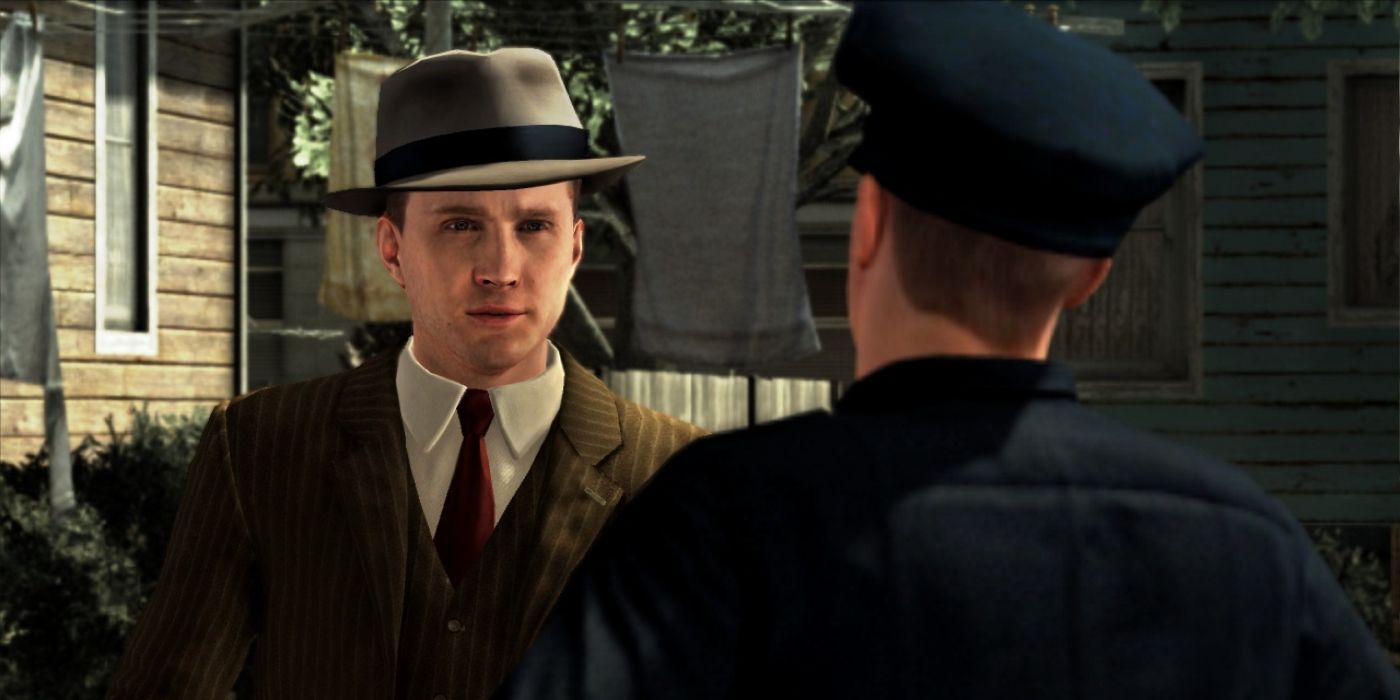 Rockstar Games can deliver absolute masterpieces in any genre, whether Western with Red Dead Redemption 2, crime with GTA 5, and teen drama with Bully, but L.A. Noire is their detective masterpiece. It's a game inspired by the detective noir stories of the 1940s, the decade it takes place in, and it truly puts you in the shoes of a detective with its detailed mechanics of interrogating and questioning suspects from the clues and evidence you collect from crime scenes.
That's also aided by the excellent sound design of musical notes to hint at any evidence you may have overlooked and the correct line of questioning when conducting interrogations. The engrossing story transcends beyond procedural detective elements and delivers excellent character design and development as the plot progresses while capturing a cinematic quality.
1
Disco Elysium – The Final Cut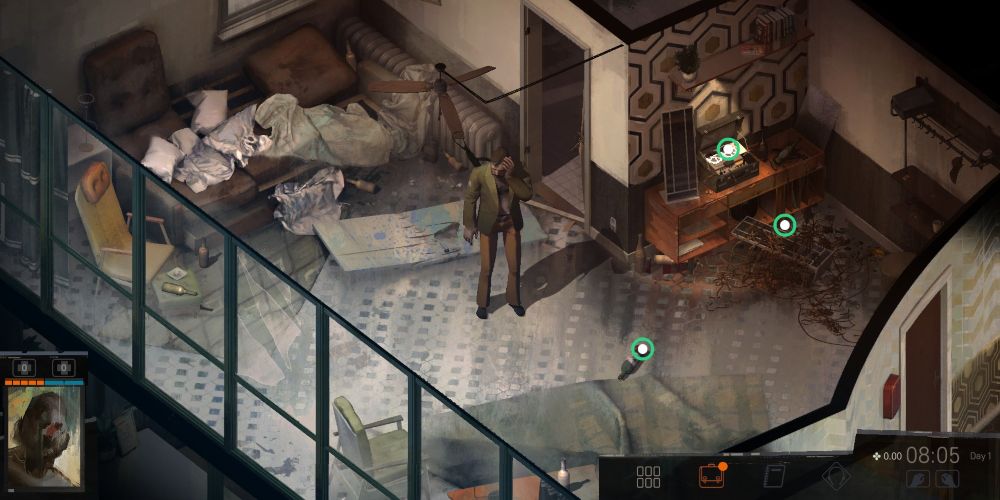 Usually, a detective has to have a sharp memory, professionalism, and astute investigative skills to carry out their duties, but not in the case of Harry Du Bois in Disco Elysium. Harry enters an investigation having amnesia and no recollection of past events. That's what makes the premise even more interesting. You're not only trying to solve a case but also what's happening to you.
Disco Elysium is an isometric RPG with a ton of narrative dialogue written by author Robert Kurvitz, who used the setting of Elysium in a previous book. And the detailed story is further complimented by the rich environment design and its vibrant 3D painting-like art style.
NEXT: Mystery Solved: The Best Detective Games