Razer Wolverine V2 Wired Gaming Controller for Xbox
The Razer Wolverine V2 is an advanced gaming controller designed for precision and control. It boasts a natural grip and ergonomic design with non-slip rubber grips for agile button interaction and extended gaming sessions. The controller's contoured form ensures peak performance, allowing for all-day gaming comfort.
Unique to this controller are the two additional remappable front-facing buttons, which can be customized through the Razer Controller Setup for Xbox for personalized playstyle.
Amazon has a tempting offer for Xbox gamers, reducing the price of the Razer Wolverine V2 controller by 30%. Normally priced at $99.99, the Xbox controller can now be owned for a bargain price of $69.99. This makes it $30 cheaper, a significant saving that could be attractive for both seasoned gamers and novices. For those seeking an upgrade to their gaming gear or simply wanting to expand their collection, this deal might be worth checking out.
Razer is a global company recognized for its diverse range of gaming hardware and peripherals. It provides gamers with the tools they need for immersive gameplay, including keyboards, mice, headsets, and controllers. As a brand, Razer has a strong relationship with the gaming community and is committed to delivering top-quality products that enhance the overall gaming experience. Razer's devices, such as the Razer Wolverine V2, are designed with an understanding of the demands of modern games.
RELATED: The Best Console and Controller Deals in May 2023
The Razer Wolverine V2 is designed to offer superior control and precision during gameplay. Its ergonomic design ensures a comfortable grip and allows accurate button presses. The controller also features non-slip rubber grips and a contoured structure. Moreover, it houses two additional multi-function buttons at the front, which can be remapped to suit personalized playstyles. The Wolverine V2 features Mecha-Tactile Action Buttons and a D-Pad, providing responsive and cushioned touch during intense gaming sessions.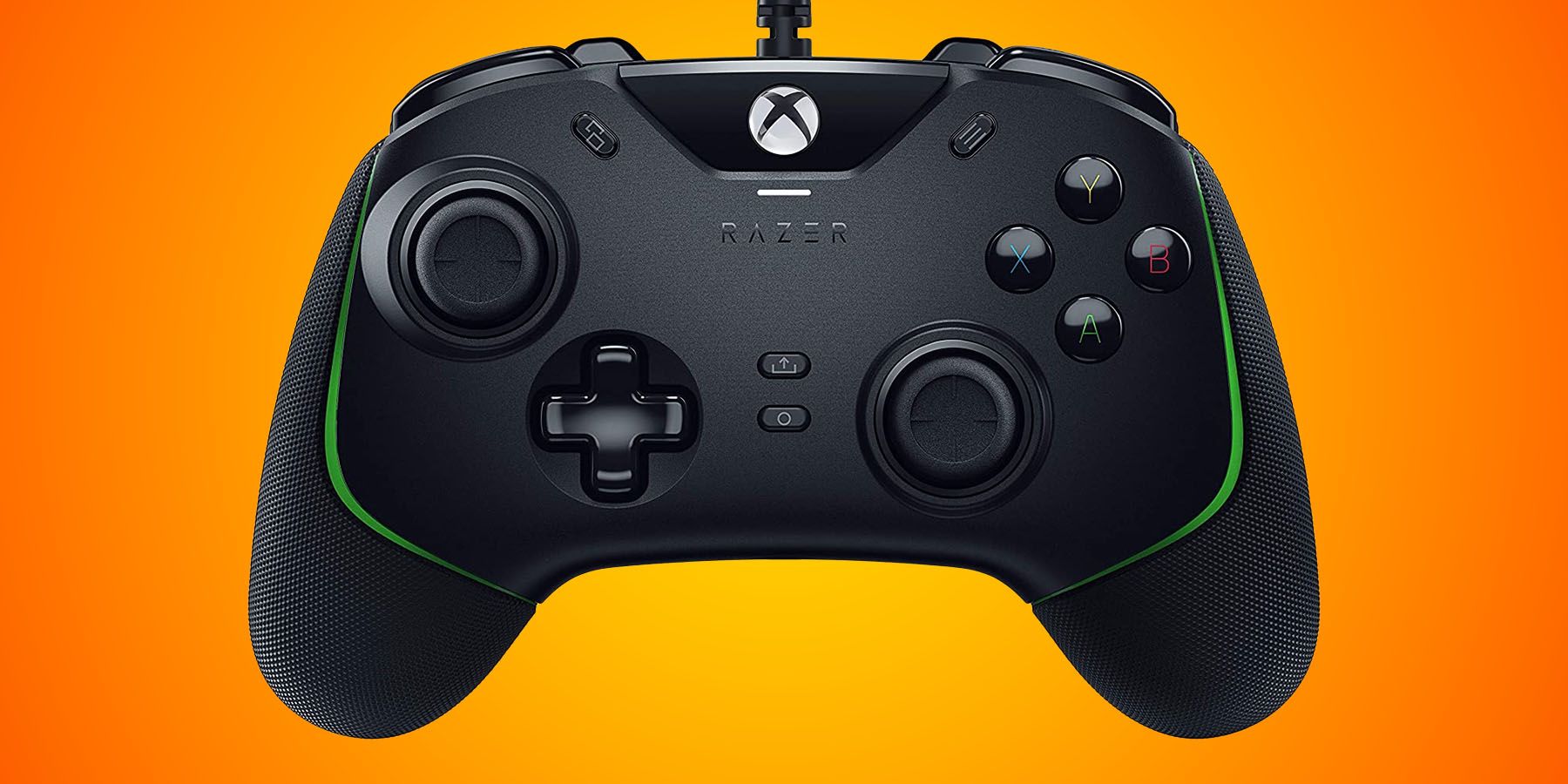 It also comes with a unique Hair Trigger Mode that can be activated via two slide-locks, reducing the travel distance to the main triggers and allowing rapid-fire actions. A 3.5 mm audio port is built into the controller for easy connection of headsets and with the Razer Controller Setup for Xbox, the button mapping and profile settings can be customized to the gamer's preference. Currently, the Razer Wolverine V2 Wired Gaming Controller for Xbox is available at a discounted price of $69.99 on Amazon.
Check this deal out on Amazon
MORE: The Best Gaming Headset Deals in May 2023