Overwatch 2 game director Aaron Keller and executive producer Jared Neuss recently revealed the game's roadmap for Season 5 and beyond, which includes a wide array of new features and content. One of the more interesting events revealed in the announcement is Questwatch. Judging by the teaser image and the name, it may be inspired by the role-playing games of old, specifically JRPGs like Final Fantasy 6. This led some fans to speculate if the event will feature a unique game mode outside Overwatch 2's FPS engine. The game did something similar to Loverwatch's Dating Sim, but it had issues that Questwatch shouldn't repeat.
The Loverwatch event was another Overwatch 2 release that doesn't tackle the game's canon. It features a Cupid Hanzo skin and weapon charm, a new game mode, and a dating sim that lets players woo Genji or Mercy. While this was a fun distraction from the main game for people who play on PC, it was a bit of a pain for console players to access.
RELATED: The Most Important Part of Overwatch 2's PvE Mode Survived Being Scrapped
Overwatch 2 Made It Difficult for Console Players to Access Loverwatch's Dating Sim
The problem with Overwatch 2's Loverwatch dating sim was that it required players to access the game through a browser. This was easy for those who played on their computers, as it only required a quick alt-tab to their preferred browser to access the game. Console players, on the other hand, have to go through the hassle of putting down their controllers and booting up their PC just to access the mini-game.
This issue may have turned some console players away from playing the Loverwatch dating sim, causing them to miss out on some exciting loot because players who finish the sim get a handful of rewards, like a Genji and Mercy player icon. There's also a secret ending that gives the player Hanzo's Cupid Kiss highlight intro.
How Overwatch 2 Can Make its Future Events More Convenient for Console Players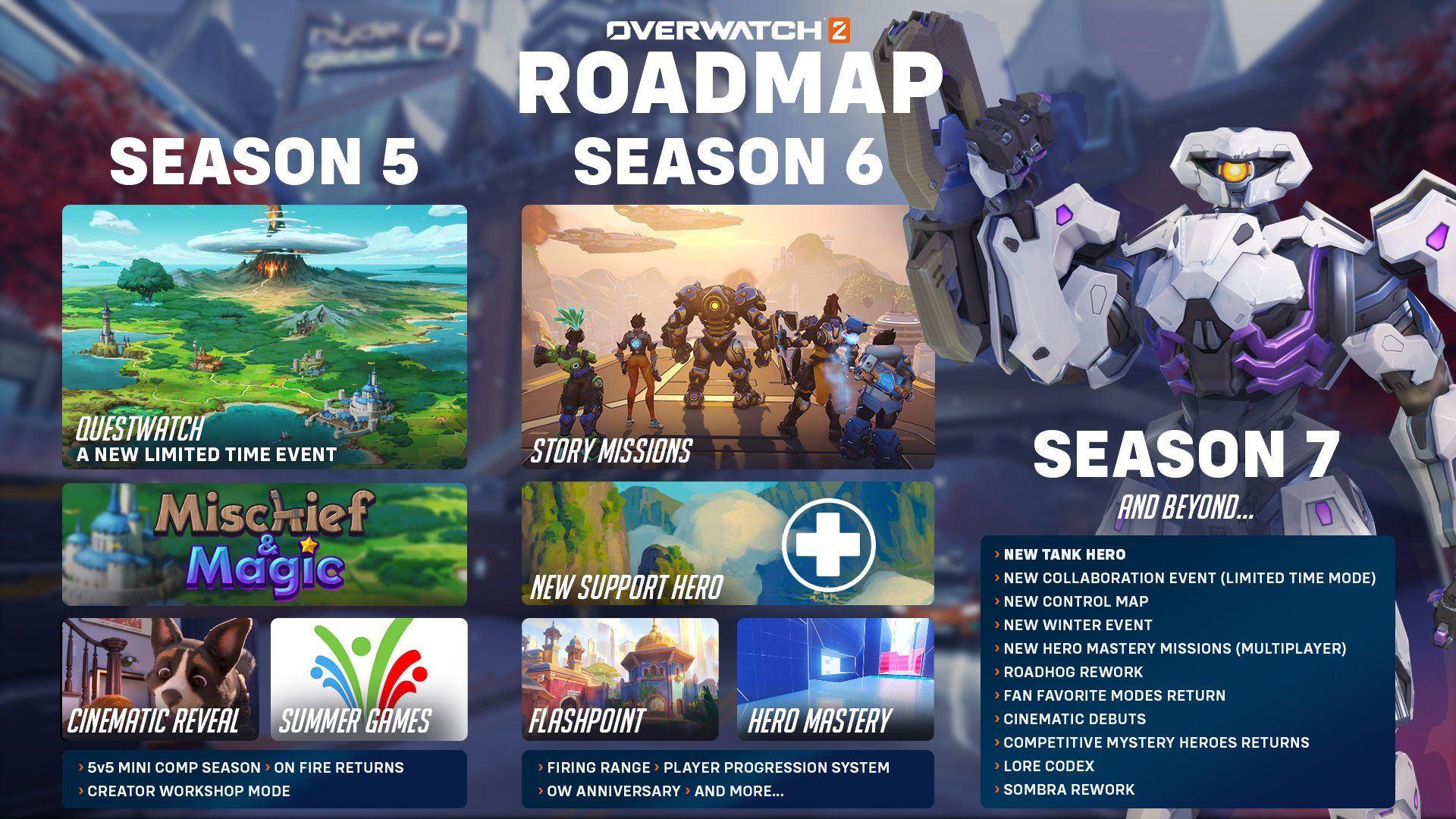 Overwatch 2 has a small but loyal playerbase on consoles. It is true that not all players may have been interested in Loverwatch as a dating sim, like how not all Dead by Daylight fans may have been excited about the idea of its Hooked on You dating sim. Rather, Questwatch's possible new mini-game needs to be much easier to access on its available platforms.
The best way to make events more accessible is to remove the need to access materials and mini-games through browsers. It may take more work to integrate a game within a game, but it's worth the extra time and effort to make the game more inclusive. The smiths of Overwatch 2's workshop mode have already shown that side-scrollers and flappy bird-style gameplay are possible with the current engine.
The developers could tinker with these game modes to create an RPG-style or side-scroller for Questwatch within the Overwatch 2 platform. The game could also take inspiration from first-person adventure games like BioShock and Dishonored. This way, the developers don't have to complicate things by fundamentally changing the gameplay. Plus, they could rehash assets from their defunct co-op PvE campaign to add some fun gimmicks like items and enhanced abilities.
While Loverwatch did deliver fresh concepts, its browser-based dating sim made it inconvenient for console players to enjoy the event in its entirety. If the developers are creating another spin-off game with Questwatch, they should make sure it is easily accessible from within Overwatch 2's engine on console. Blizzard could make a believable RPG game by adopting new ideas from popular custom game modes, for example, or use the remnants of Hero Mode to create a short, but fun first-person role-playing game.
Overwatch 2 is available now on PC, PS4, PS5, Switch, and Xbox Series X/S.
MORE: Canceled Overwatch 2 PvE Mode Was Meant As a Step Towards an MMO