Get some early hands-on and master your heist skills ahead of the official launch
London, UK – 20th January 2023. This is your chance to get some early hands-on time with the upcoming comedic, physics-based action co-op game Filthy Animals: Heist Simulator from Green Man Gaming Publishing and developers Pewter Games and LoPoly. Registration is now open for you and your friends to join a rag-tag team of mutant animals in hilarious heists and test the online multiplayer experience ahead of the launch later in Q1.
The first playtest starts on 20th January, with more tests planned leading up to the official launch on Steam. To register, simply head over to the Steam page to sign-up and enter your details before the test starts, and you'll be first in line to take part in some chaos-filled animal-heist fun. Don't forget to check out some advice on how to master your character's special moves straight from the mouth of Tony, the fast-talking criminal mastermind of the Filthy Animals heist operation, in the community update here.
Check out the playtest announcement trailer for Filthy Animals: Heist Simulator here
Download the press kit for the game here 
Register your interest in receiving review code (when available) here
About Filthy Animals: Heist Simulator
Filthy Animals: Heist Simulator is a chaotic multiplayer Heist game for 1-4 players, spanning across eight different chapters featuring a total of 21 unique heist levels! Take on the role of mutant animals following the orders of Tony, the Filthy Animal Bossman Criminal Mastermind. Wreak havoc through a series of heists, starting with a convenience store, a bank robbery and then break into a super secret military base, with missions ranging all the way into outer space!
Features
1- 4 player Online Co-op – It's not safe to steal alone, bring up to 3 pals with you and wreck the joint while you try to steal everything that's not nailed down. Play co-op online or local and bring the chaos! But if you need some alone time, don't worry, we've got you covered in single-player too.
Distinct and Challenging Heists – Success brings you bigger and tougher heists to cut your teeth on. Start with a store, move on up to a bank and after that…the sky's the limit! Literally.
Enemies and Hazards – No one said heists were easy. Every chapter is filled with enemies determined to stop your stealing and environmental hazards that will blow your socks clean off. With careful planning and a lot of bumbling about, you'll be able to smash and grab with the best of them. Even if you do lose your life, never fear, simply get your team to flush you down the toilet and you'll be back and fighting fit in no time.
Abilities and Power-ups – The deck isn't stacked against you, each mutant animal has their own special ability letting you explode things, smash up levels, and level the playing field. Bring the chaos and let rip, just take care not to destroy your teammates. Drink soda and eat tacos and other spicy Mexican foods to give you the power you need to smash your way to victory!
Weapons and Tools – There are loads of ways to beat each level in Filthy Animals so explore everything, grab tools and weapons so you can choose the route that suits you and your gang. Just make sure you choose the right tool for the job, a fire axe can get you through a door but for those pesky guards a shotgun might just be the answer!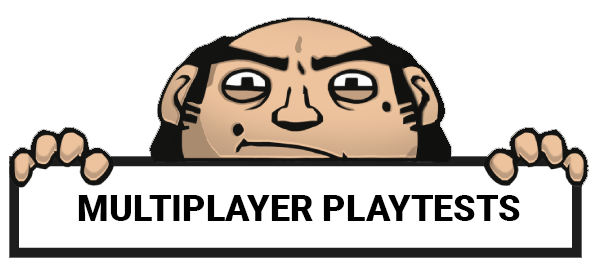 Filthy Animals: Heist Simulator will be published by Green Man Gaming Publishing and scheduled to launch for PC in Q1 2023. Wishlist the game on Steam now!
Follow Filthy Animals: Heist Simulator on the official social media channels – Youtube | Twitter | Discord or check out the official website.
For more information, please visit the Green Man Gaming Publishing website.
###
For press enquiries please contact:
Mark Allen
Mark Allen PR Ltd – on behalf of Green Man Gaming Publishing
mark@markallenpr.co.uk  +44 (0)7884 408976
About Green Man Gaming Publishing
Green Man Gaming Publishing works with developers around the world to bring great indie games to market. Green Man Gaming Publishing is a division of Green Man Gaming, the multi-award-winning global video games retailer and technology business.
About Pewter Games Studios
Founded by Christopher Conlan and Ben Clavin, Pewter Games Studios is based in Ireland. In 2016 they released their first title, The Little Acre. Their next game, Filthy Animals, is due to release in 2022. Visit https://www.filthyanimalsgame.com/ for more information.
About LoPoly 
Founded in 2012 by Dublin based developer/musician Brendan Sutton, LoPoly has been making a name for itself by releasing small, award-winning games online, as well as expanding their talents into other forms of media. Their first commercial game, Filthy Animals is being co-developed with Pewter Games Studios and is due to release in 2023.