The best MLBB teams around the world are all set for the Mobile Legends: Bang Bang Southeast Asia Cup 2023 (MSC 2023).
From June 10 to 18, 12 teams will cross swords in the Kingdom of Wonder to determine who's on top. World champion ECHO and back-to-back MPL champion ONIC Esports are hot favorites in the tournament, after a dominant run in their respective MPL regions.
However, it won't be an easy road for them. Formidable teams like Blacklist International and EVOS Legends also have what it takes to win it all.
Here's a look at our MSC 2023 power rankings.
---
MSC 2023 power rankings
Happy to be here
A lot to prove
Team Occupy
Fire Flux Impunity
RSG Slate SG
Outplay
Dark horses
Fenix Esports
BURN X Flash
TODAK
Best of the rest
Blacklist International
EVOS Legends
Best of the best
---
---
After all the drama surrounding their qualification, Outplay are eager to prove they belong in MSC
Outplay's qualification for MSC 2023 was anything but conventional. Despite their surprising 3-4 loss in the grand finals of the North America Challengers Tournament Spring 2023, they will represent NA in the upcoming international tournament.
This opportunity came when two players of NACT champion BloodThirstyKings, led by star jungler Michael "MobaZane' Cosgun, failed to meet requirements to participate in MSC, resulting in their disqualification.
Nonetheless, OP, spearheaded by M4 veterans Jang "Hoon" Seong-hun, Peter "Basic" Lozano, and Oscar "SHARK" Vo showed that they are a formidable force in the region.
During the group stage of NACT Spring 2023, OP demonstrated their dominance with a flawless 14-0 record. They then swept both The Empire and BTK in the playoffs upper bracket, only to fall short against MobaZane and his crew of four rookies in the thrilling title series.
Ahead of the tournament in Cambodia, Outplay hired seasoned Filipino coach Steven "Dale" Vitug. With his wealth of knowledge gained from mentoring in various regions, Dale is expected to significantly contribute to the team, which is aiming to show that they deserve to compete in MSC.
---
BURN x Flash looks to show that Cambodia's impressive SEA Games performance was not a fluke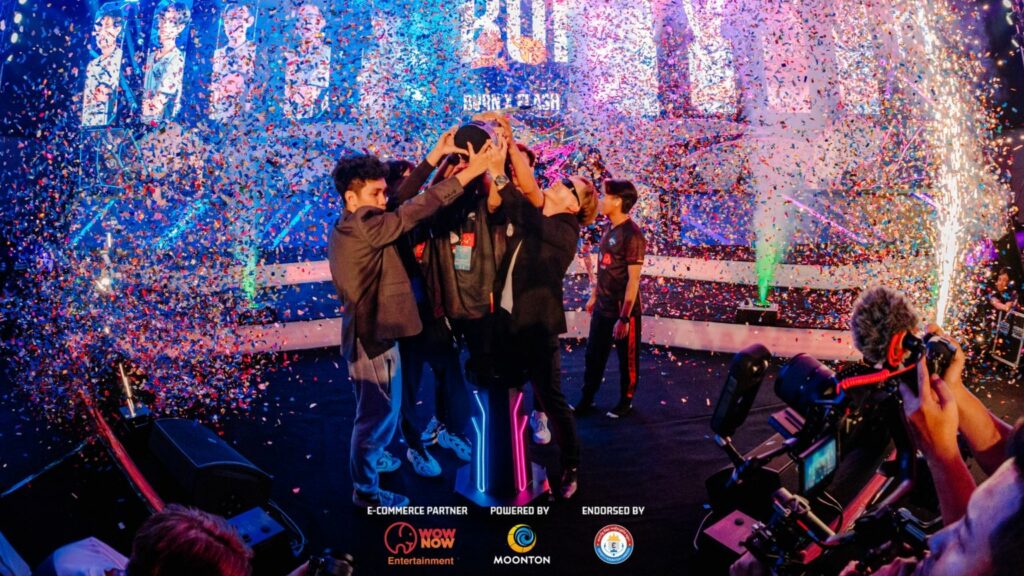 BURN x Flash has once again emerged as the victors of MPL Cambodia, securing their spot in MSC 2023. The reigning champs stormed through the lower bracket to win their second straight MPL crown by defeating PRO Esports, SeeYouSoon, and CFU Gaming in the grand finals.
With the crowd definitely rooting for them come the mid-year international tournament, the Cambodian squad will be determined not to let them down.
Three of their players — Kosal "ATM" Piseth, Sok "C Cat" Roth, and Ty "D7" Oudom — played for the Cambodian squad that put on an impressive performance for the home fans during the 32nd Southeast Asian Games.
With the three leading the charge, Cambodia upset the star-studded Indonesian squad during the group phase, causing the early elimination of the highly regarded contender. The host nation went on to secure a respectable fourth-place finish, placing behind the Philippines, Malaysia, and Myanmar.
---
Can Blacklist International break the code in MSC with new players?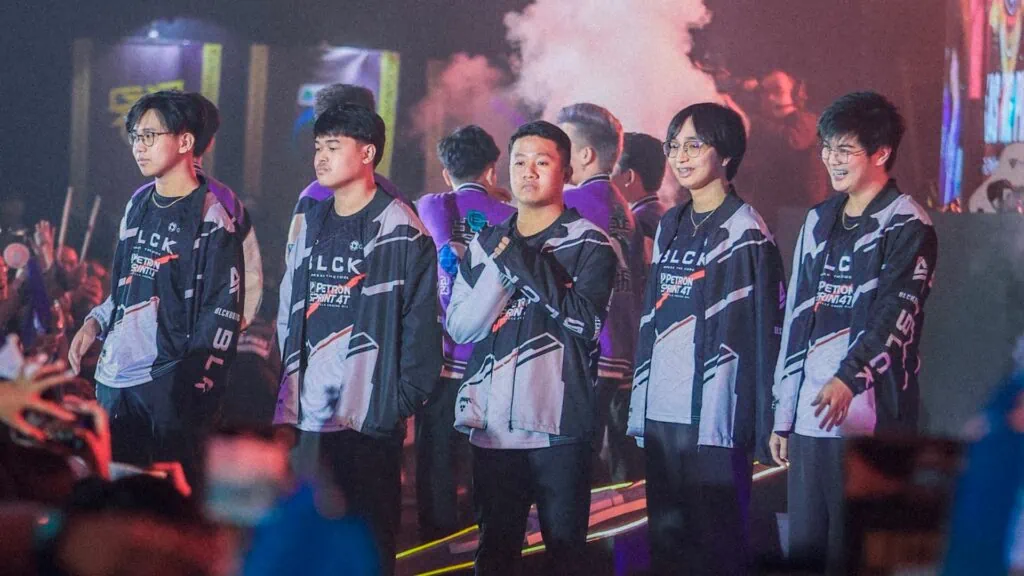 After Salic "Hadji" Imam and Kiel "OHEB" Soriano decided to take a break from the main team for Season 11, the organization made some strategic replacements. Rising stars Kenneth Carl "Yue" Tadeo and Dominic "Owl" Gonzales joined the team in their absence.
Led by the iconic duo of Johnmar "OhMyV33nus" Villaluna and Danerie "Wise" Del Rosario, the team had a commendable performance in the regular season, finishing third with an 8-6 record.
In the playoffs, they were the first team to reach the grand final after sending Bren Esports and RSG Slate PH down the lower bracket.
However, their Cinderella run would end there as they were swept by ECHO, 4-0, in the grand final.
With head coach Aniel "Master the Basics" Jiandani now leading the charge, the codebreakers are hoping to win their first-ever MSC trophy.
---
The potential ONIC Esports and ECHO matchup will be historic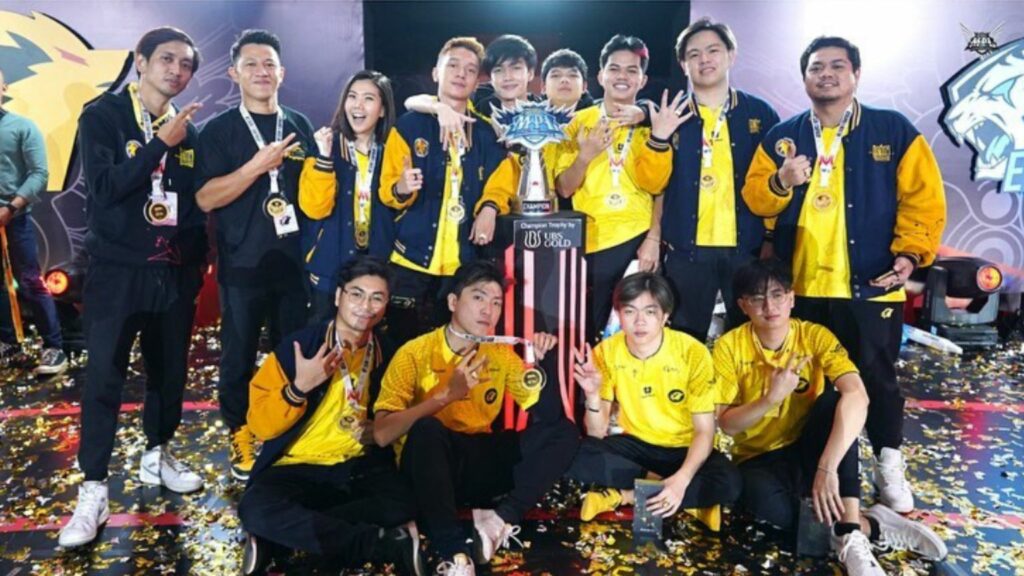 The highly anticipated MSC 2022 showdown everyone wants to see is between back-to-back MPL ID champion ONIC Esports and M4 world champions ECHO.
Both teams have had success in their respective regions since the M4 World Championship, with no changes to their core players in Season 11.
ONIC Esports dominated in Indonesia, losing only once in the regular season and going undefeated in the playoffs to successfully defend their title.
ECHO faced some challenges in the regular season but finished second with an 11-3 record. In the playoffs, they reached the grand final after defeating Blacklist International 4-0.
These two teams are considered top contenders and are expected to go far in the knockout stage. It's an exciting matchup that could determine who will emerge victorious in the tournament.
---
MSC 2023 will take place in Cambodia from June 10 to 18. Get to know the rosters of every qualified team, as well as everything else about the tournament.
Follow ONE Esports on Facebook for more Mobile Legends: Bang Bang and MSC news, changes, and updates.
READ MORE: 3 pro tips on how to secure the Turtle in Mobile Legends: Bang Bang