Along with a plethora of other financial details announced in Sony's Business Segment Meeting (including PSVR2 sales, PS Plus figures, and the rate at which major PS5 games will release), we've got the latest numbers for PlayStation Studios PC offerings.
Some familiar faces lead the pack, with Spider-Man Remastered webbing up over 1.5M additional copies, and The Last of Us: Part 1 scrounging up another 368K sales. Perhaps it wasn't for nothing after all.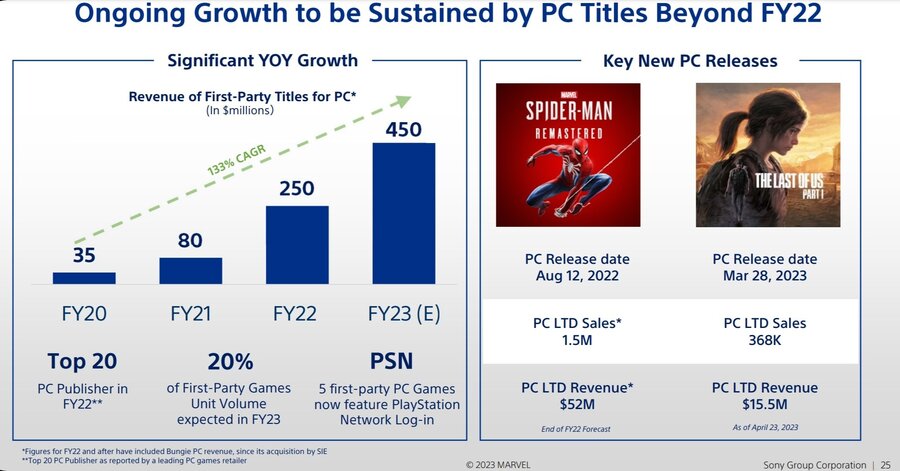 More, Sony expects this trend to continue into the future (just look at that graph!) and will remain bullish on PC ports (quietly jacking prices in certain places) but has gone on record stating that PS5 remains the priority. It's likely we'll see more PC announcements at the looming PlayStation Showcase, which is now less than 24 hours away…
What do you think of PlayStation Studios' strong showing on PC? Remember to always dance with the one who brought you in the comments section below.