Microsoft is expanding Xbox games to multiple platforms. The company appears to be competing with PlayStation by focusing on accessibility to grow its player base. Thus, we have seen a rapid departure from locking video games to just the console in the last few years. Sony has followed suit, but the Redmond-based company has a clear headstart that is quite hard to level.
Both companies have begun launching games on PC, and almost all Xbox games can be bought and played via the Microsoft Store. This makes sense because computer hardware is even more powerful than the latest consoles. However, playing the same high-quality titles on smartphones may seem a bit far-fetched.
Believe it or not, you can play Xbox games on smartphones, thanks to advances in technology. In this guide, we will cover the process to play the latest and greatest games from Microsoft on any smartphone.
---
Playing Xbox games on phones is quite easy
Xbox games can be played on phones via cloud gaming. It is worth noting, however, that Microsoft has only rolled out support for streaming games in select countries. The supported regions include:
Argentina
Australia
Austria
Belgium
Brazil
Canada
Czechia
Denmark
Finland
France
Germany
Hong Kong SAR
Ireland
Italy
Japan
Korea
Mexico
Morocco
New Zealand
Norway
Poland
Portugal
Slovakia
Spain
Sweden
Switzerland
United Kingdom
United States of America
For starters, you'll need a stable high-speed (60 Mbps or higher) 5 GHz internet connection or 5G network availability to enjoy console-quality games on a phone. While you might be able to get started with a 2.4 GHz or 4G network, patchy reception can screw up the experience.
Once you have your internet sorted out, buy the Xbox Game Pass Ultimate subscription. It is important to note that the standard version of the subscription won't suffice since we need the Xbox Cloud Gaming feature. The Ultimate plan will set you back by $14.99 every month.
You might also consider buying a controller for the best experience. Xbox games are generally developed to be enjoyed on the console's controller. Any good quality Bluetooth controller should suffice, so you don't have to buy the Xbox Series controller. Although Microsoft has introduced on-screen controls for a few games, it doesn't deliver the best experiences.
Next, get your hands on a smartphone (or a handheld device like the Logitech G Cloud or the Razer Edge). Ensure the device runs Android 6.0 or later and packs support for Bluetooth 4.0 or later. Almost all modern devices run these specifications or newer, so you're unlikely to face any major problems here.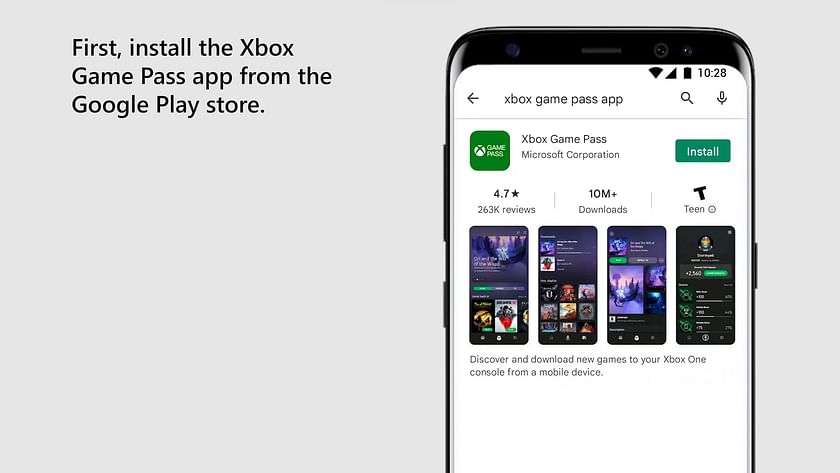 Once you have all the hardware set up, download the Xbox Game Pass app on your smartphone from the Play Store or the Samsung Galaxy Store (for Samsung devices only). There isn't a dedicated app available for iOS, so users will have to rely on a browser to play Xbox games on iPhones. All major browsers, including Microsoft Edge, Safari, and Chrome, are supported.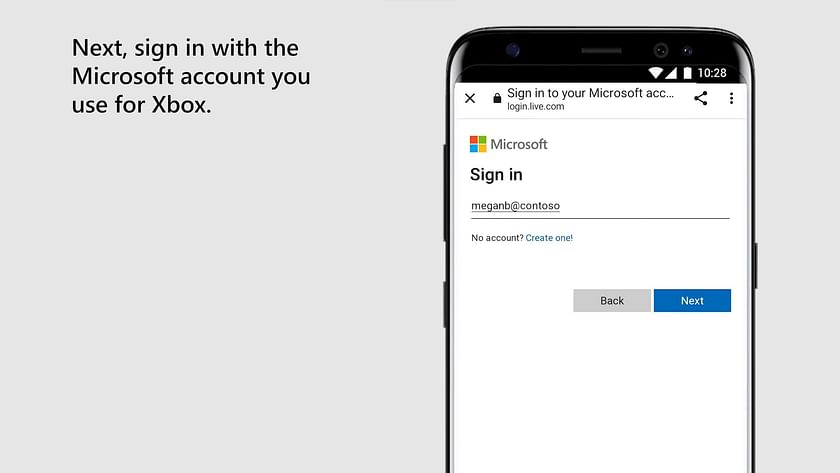 Launch the Xbox Game Pass app, and sign in to the account that has access to Game Pass Ultimate.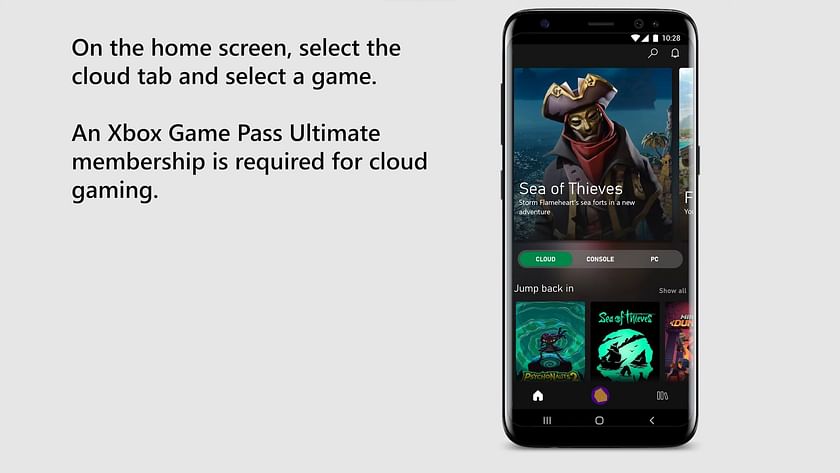 Now, switch to the Cloud tab from the app's home screen. All games that support cloud streaming will show up here. The list includes all major Xbox titles like Halo Infinite, Forza Horizon 5, A Plague Tale Innocence, Minecraft, and others.
From the game's card, you can choose to start playing it immediately via the cloud without waiting for any download times.
---
Emulating Xbox games can also be another option
Another way of playing Xbox games on smartphones is by emulating them. It is worth noting that only some older games, mostly from the original Xbox era and a few from the Xbox 360 era, can be run on modern smartphones.
You'd need a powerful handheld device, preferably one running the latest Snapdragon 8-series chips or a Steam Deck, ROG Ally, Razer Edge, or another handheld of a similar caliber to run games via emulation without frame drops.
Microsoft hasn't released an official emulator for older Xbox titles yet, so it's necessary to ensure the legitimacy of the games you download for emulation. Piracy is rampant in this space, which is why we won't recommend it as an option over cloud streaming.
Edited by Siddharth Satish