Take a spin on the Wheel of Destiny and enter Flash Party's new Dojo.
Embargo: March 24th, 10AM GMT. Check your local time here.
XD Games, Shanghai — March 22, 2023 | XD Games are excited to announce that Flash Party Season 9 will officially launch on March 29 for both PC and mobile. Fighting fans can expect new content and features, including the Dojo, as Flash Party prepares for its grand EVO debut.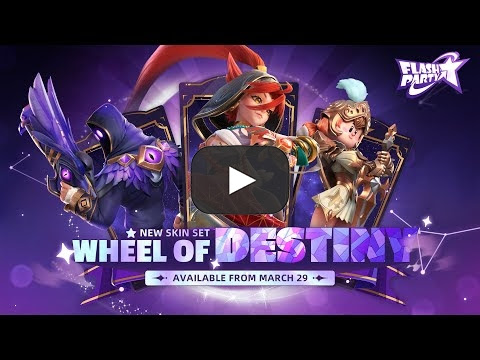 Destined For Glory
Unlock legendary new looks for your favourite fighters with the Wheel of Destiny Skin Set. Inspired by a mystical tarot deck, these include the "Strength" Skin for Tina, the "Justice" Skin for Sophia, and "The Hermit" Skin for Mr. 5.
This new update also introduces the highly-anticipated Dojo system. You can now assemble a Dojo that belongs to you and your friends, with exclusive chat channels and the ability to show it off on the Leaderboard. Don't forget to complete the Dojo Mission "Rise of Rookies" together to claim special rewards. More information about Dojo is coming soon!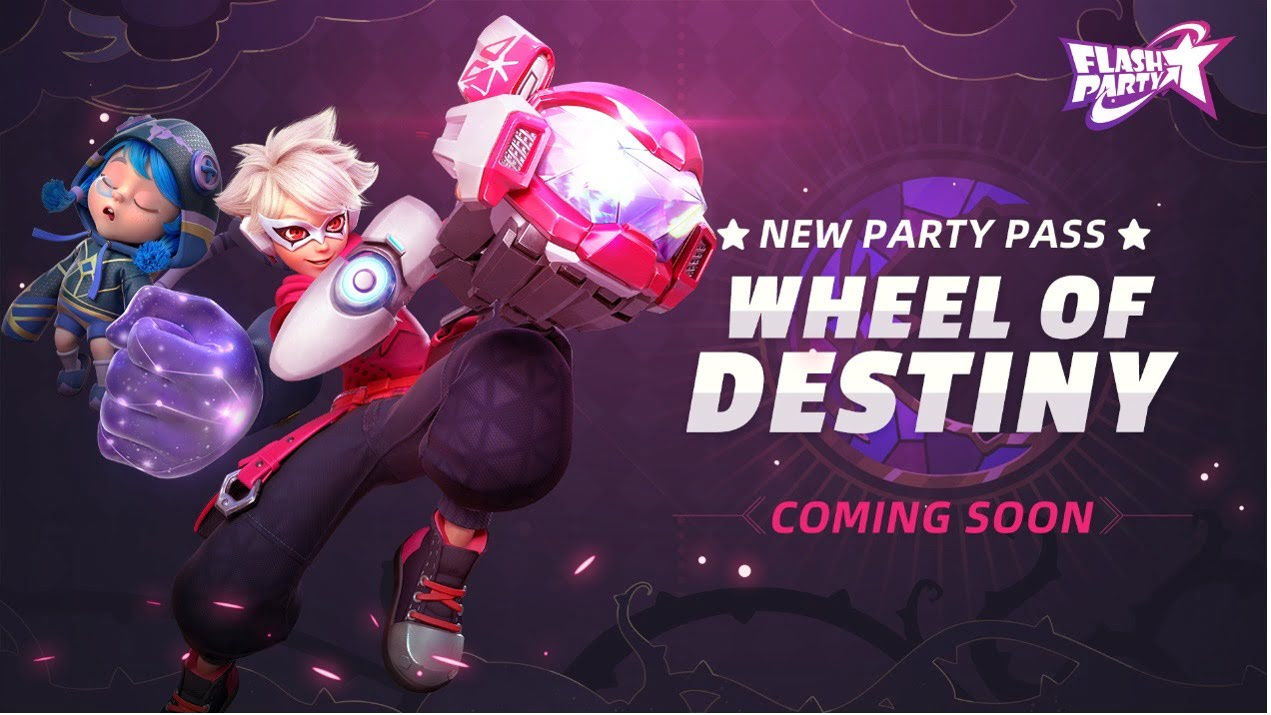 Season 9 will debut with a brand new Party Passoaded with in-game items including Alice's Recolour Skin, "Andromeda", and Sivi's Alter Verse Skin "Vibrant Red", which unlocks when you hit level 30. There will be other opportunities to earn rare cosmetics, too – for example, reaching level 20 Intensity in the Arena will unlock an exclusive "Angel of Love" Skin for Cupid.
Big in Japan
Flash Party will soon take its place among fighting game royalty as it joins the lineup for EVO Japan 2023 from March 31 to April 2. Not only will it be used as a competition title with its very own o-site championship, Flash Party is also proud to announce that they will be an official event sponsor.To celebrate, Flash Party is offering an EVO reward redemption code – redeem the code "FPEVOSPONSOR" in-game before April 14 to get 120 Lucky Coins.
EVO is an epicentre for fighting game fans to gather every year. From March 31 to April 2, EVO Japan will hold a three-day fighting event at Tokyo Big Sight. The EVO (Evolution Championship Series) has a rich history of attracting the very best players from all over the world to Las Vegas, USA every year, and EVO Japan is an important stop along the way.
About Flash Party
After a number of seasons in early access, refining the platform fighting gameplay and filling out its roster, Flash Party celebrated its full launch in January 2023 with the launch of its revolutionary Season 8: Stardust Warriors update. Coinciding with the Flash Party global launch on PC and mobile, Season 8 presented the perfect opportunity for new players and veterans while introducing hero 21 – Cookie & Can.
Free-to-play on PC and mobile (with cross-platform functionality) Flash Party sets itself apart from other fighting games with a vibrant toony art style, charming hero roster, and wide range of game modes that even includes large map battle royale showdowns. Beyond the arena there are plenty of ways to customise your player profile and favourite fighters, augmenting their stats for greater gameplay versatility. You can check out the official game pages here:
If you would like to Flash Party, we have code available for in-game currency and bundles. Either reply to this email or contact us via XD@1UPPR.net.
XD GAMES
Founded in 2003, XD Inc. is a global video games developer and publisher with extensive experience across development, publishing and operations. As of 2022, XD has 38 free-to-play and paid games with over 50 million monthly active users worldwide. In addition, TapTap — a mobile games community and app store — was launched by XD in 2016 and is estimated to currently have 44 million monthly active users.
XD's mission is to assemble like-minded talented games industry craftspeople with a common goal of touching the hearts of players around the world. XD produces games of the finest quality with passion, offering a pure gaming experience, and encouraging players of all ages to embrace the unique joy of video gaming.