He's a purrfect addition to the roster.
XD Games, Shanghai — January 5, 2023 | Eagerly-anticipated platform fighting game, Flash Party, has its official launch just around the corner and there's plenty to enjoy in this Smash Bros. style brawler. After a successful bout in Early Access, players will be treated to a new hero and battle royale modes in Flash Party's "Stardust Warriors" 1.0 update launching January 10.
As the first major update for Flash Party, "Stardust Warriors" overhauls combat, giving each of the 20+ heroes four distinct fighting styles, with the addition of new moves. All of these changes have been based on feedback from early access Lab Mode players, putting the community at the centre of the action.
Flash Party also welcomes a new hero — or heroes — Cookie and Can! Get a closer look at the two of them in action in a new gameplay trailer.
This isn't the first time we've seen Cookie. Players will recognise this feline fighter from S-17's sneak peek video. Cookie joins the roster with Can, a combat mech forged by S-17's creator. In addition to having the unique Enhanced Grab and Throw, Cookie and Can's horizontal skills can cover most of the range in front of them, and any other angle they choose. As a vehicle for Cookie, Can is also equipped with a devastating charge gun. Charging it generates more power and damage and it can be fully recharged four times with incredible results.
Perfect for medium to long-distance playstyles, Cookie and Can have excellent survivability and powerful attacks making them a force to be reckoned with in the arena.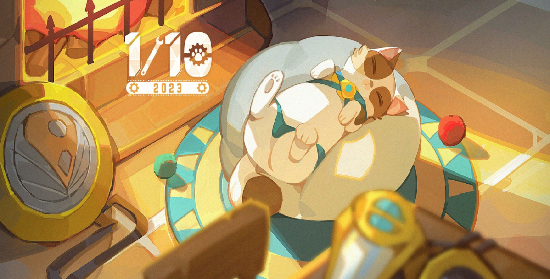 Battle Royale in Flash Party
In addition to the new heroes comes Party Royale — a new mode that received high praise in early-stage Lab Mode. With new modes that include up to 10-player single-player battles as well as a massive-map battle mode, Party Royale brings classic battle royale gameplay to Flash Party.
Players will be randomly dropped into a dangerous jungle with a gradually shrinking zone that will leave only one fighter standing. Players can increase their strength by hunting for chests or defeating other players to obtain dropped items and buffs. They can also hide in bushes or use various springboards to leap across the map, taking their enemies by surprise in the process.
Flash Party has attracted the attention of platform fighting enthusiasts around the world as the newest heavyweight contender in the genre and there are only a few days left before Flash Party officially launches on Steam and Google Play. Players can click the link below to go to the page to add the game to the wishlist or pre-register in advance:
XD GAMES
Founded in 2003, XD Inc. is a global video games developer and publisher with extensive experience across development, publishing and operations. As of 2022, XD has 38 free-to-play and paid games with over 50 million monthly active users worldwide. In addition, TapTap — a mobile games community and app store — was launched by XD in 2016 and is estimated to currently have 44 million monthly active users.
XD's mission is to assemble like-minded talented games industry craftspeople with a common goal of touching the hearts of players around the world. XD produces games of the finest quality with passion, offering a pure gaming experience, and encouraging players of all ages to embrace the unique joy of video gaming.