Four months after the release of TMNT: The Cowabunga Collection, Konami and DIgital Eclipse launch the first new update to the compilation.
With only a few days to go until Christmas, Konami and Digital Eclipse released the first major update to Teenage Mutant Ninja Turtles: The Cowabunga Collection. The news came just four months after the release of The Cowabunga Collection, which contained 13 Teenage Mutant Ninja Turtles games that were originally released from 1989 to 1994 for arcade machines and consoles such as the Game Boy and the SNES.
The Cowabunga Collection was released on August 30 on multiple platforms, shortly after the release of Teenage Mutant Ninja Turtles: Shredder's Revenge. It served as a nice trip down memory lane for TMNT fans of all kinds. Though it was not without flaws and lacked some features that fans requested, such as online multiplayer for specific titles, developer Digital Eclipse worked to fulfill the requests since launch.
RELATED: Marvel's Spider-Man's Ninja Turtles Mod Shows Just How Creative Fans Are Getting
According to the patch notes, online multiplayer functionality has been added for the SNES version of Turtles in Time, which is regarded by fans as one of the top games in The Cowabunga Collection. Digital Eclipse stated that, in a future update, the NES version of The Manhattan Project will also receive online multiplayer capabilities. Furthermore, the Home Menu icon for the Switch version of the collection has also been updated to match the box art, joystick support has been implemented for the PS5, Xbox One, and Xbox Series X/S versions, and the Game Boy games have had some color enhancements added. Players can now choose to enable Game Boy Color mode, and can now swap the game screen color palettes between filters such as monochrome and "Game Boy green" to match the nostalgia factor that fans may want.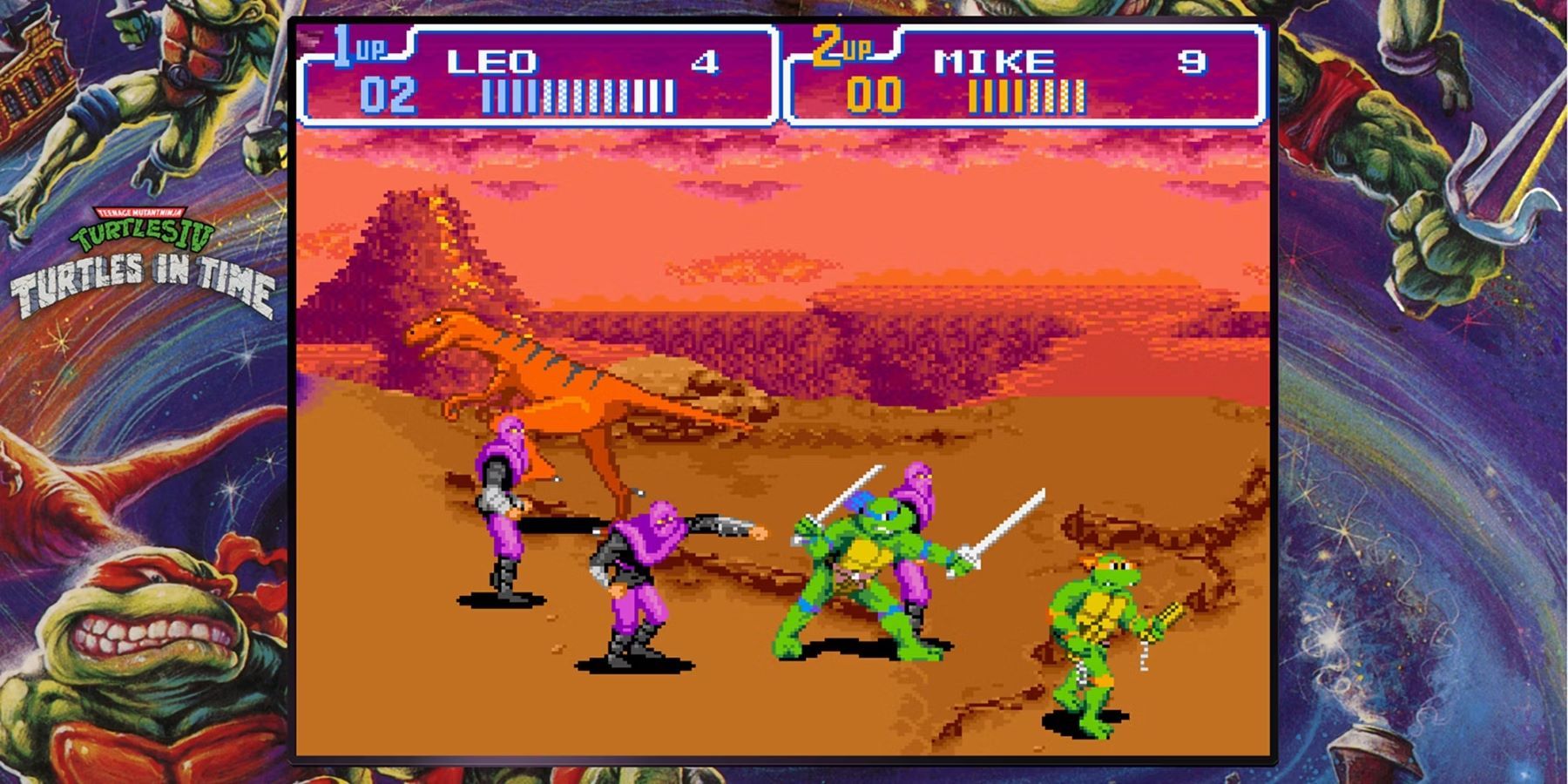 Audio adjustments for games and menus were also included, as well as some enhancements to the arcade games that allow players to change how many lives can be added per "coin inserted" into the game. In addition, some missing manual pages for Turtles in Time have been fixed and put back in the museum, and visual settings are now saved per game, rather than for the entire compilation. Though this update does not include all the fixes for The Cowabunga Collection that fans may want, Digital Eclipse stated that it remains dedicated to supporting TMNT games, no matter how recent or retro they are, and will continue to release updates for The Cowabunga Collection in 2023.
The Cowabunga Collection update caps off a busy 2022 for the TMNT brand. With at least one more TMNT game to come in 2023, the party will continue for the foreseeable future, and the heroes in a half-shell will be ready.
Teenage Mutant Ninja Turtles: The Cowabunga Collection is available now for PC, PS4, PS5, Switch, Xbox One, and Xbox Series X/S.
MORE: 10 Best Video Games Based On Cartoons
Source: Gematsu