Chivalry 2 is one of those games that rewards players for polishing their combat skills. When players improve their skills against enemies, they will be able to breeze through the game with ease. While the game may seem complicated, coming up with the right combat strategy can make a huge difference.
RELATED: How to Heal in Chivalry 2
Out of all the combat strategies to consider, players should work on learning how to counter attacks. Chivalry 2 does not offer an in-depth tutorial for countering attacks, but this guide will cover everything there is to know about it, along with other useful tidbits.
How to Counter in Chivalry 2
Players can counter in Chivalry 2 by following these simple steps:
While engaged in battle, the player must keep an eye on the enemy's attack type.
The player must block at all times.
If the enemy advances with a Slash attack, the player must also use the Slash attack.
Matching the enemy's attack style before they land a blow will execute a counter.
Tips for Countering in Chivalry 2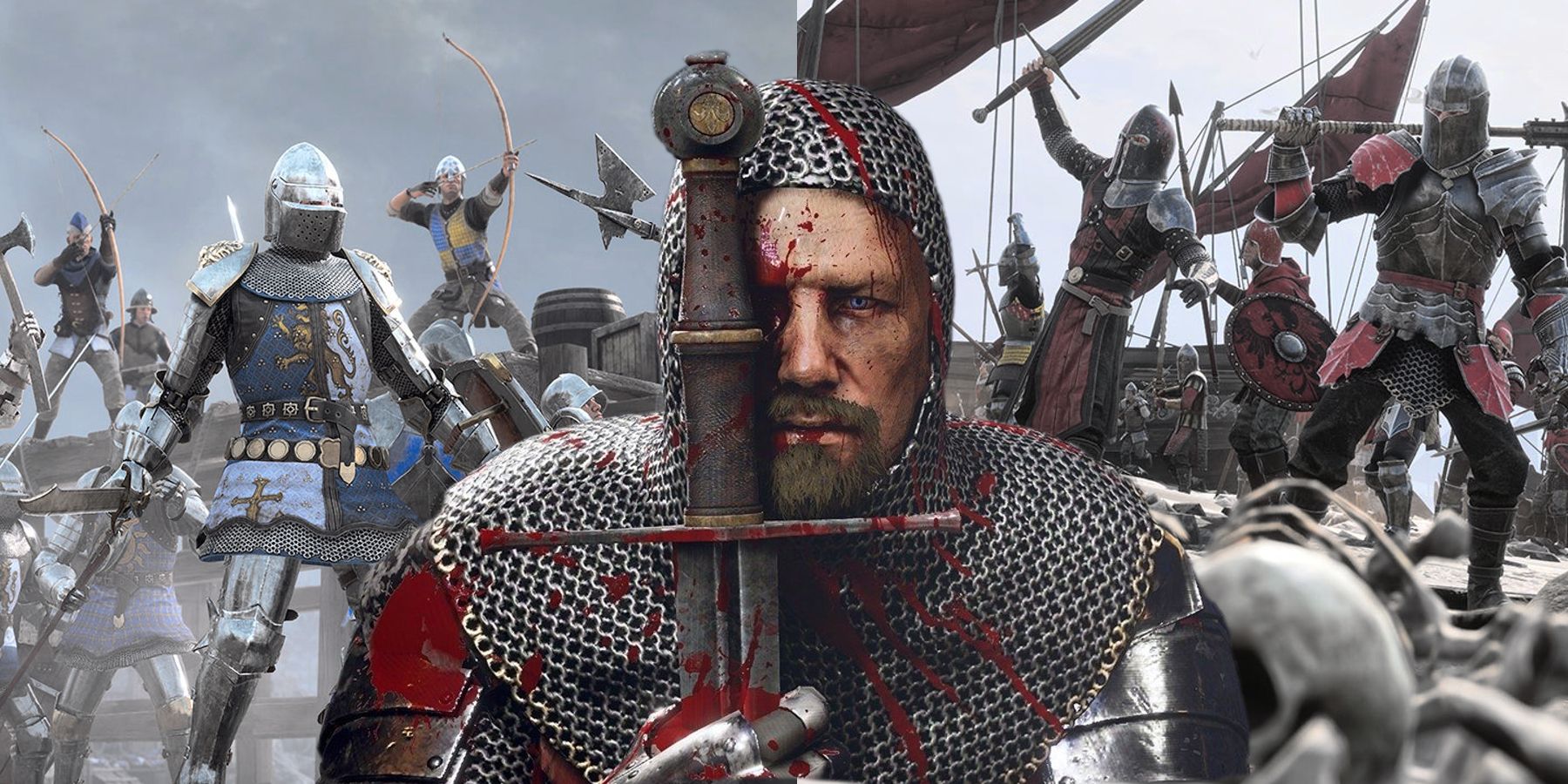 Here are a couple of tips worth considering for players that want to perfect the art of countering in Chivalry 2:
Players should engage in as many 1v1 fights as possible to grasp what each attack type looks like.
Players should pay close attention to attack animations and patterns.
Players should practice against bots.
Players should play in the third-person for a wider field of view. The first-person perspective might feel immersive, but it will not give players the information they need about their surroundings to counter attacks effectively.
Players can dodge horizontal attacks by crouching at the right time. Instead of blocking or countering such a horizontal attack, players can crouch and attack the enemy where they are.
Why Counter in Chivalry 2?
Countering in Chivalry is referred to as a perfect parry, and it can be useful for players that do not want to lose health or stamina. Countering allows players to defend themselves and deal damage simultaneously. Also, countering prevents players from being knocked back, typically occurring while executing standard blocks. However, players must be able to predict their enemy's next move to counter it before they land a blow.
Players should now be able to counter in Chivalry 2, but they should consider the tips mentioned above to up their game like never before.
Chivalry 2 is available on Xbox One, Xbox Series S/X, PlayStation 4, PlayStation 5, and PC.
MORE: Chivalry 2 Composer Explains His Composition Process