The Rainbow Six franchise has long been a staple of the first-person shooter genre across all consoles. Inspired by Tom Clancy's series of novels by the same name, the series focuses on intense, tactical combat, which differentiates it from the run-and-gun style of many other FPS titles in the genre
RELATED: Best Tactical Shooters Of All Time, Ranked
With an emphasis on teamwork and accuracy, as well as myriad ways of completing every mission, the series has gravitated towards a multiplayer focus and moved away from its roots which were renowned for realism and authenticity. Dating all the way back to 1998, the series has reached global popularity, with a number of installments and expansions bearing the name of the franchise.
Bearing almost no resemblance whatsoever to the rest of the series, it feels strange to even call Rainbow Six: Extraction a Rainbow Six game. As the latest installment in the franchise, virtually the only improvement this game can boast over any of its predecessors is its graphics. Aside from that, the game is a massive disappointment to any true fans of the franchise.
Replacing the highly acclaimed tactical combat with a mish-mash between a Call Of Duty zombies knock-off and Destiny's original beta gameplay combined with the "Operators" of Rainbow Six Siege may have come 15 years too late, and would likely have been better off as a brief, seasonal DLC for Siege rather than a standalone game. As a result, it does not cut the mustard when compared with the rest of the franchise.
9
Rainbow Six: Lockdown (2005)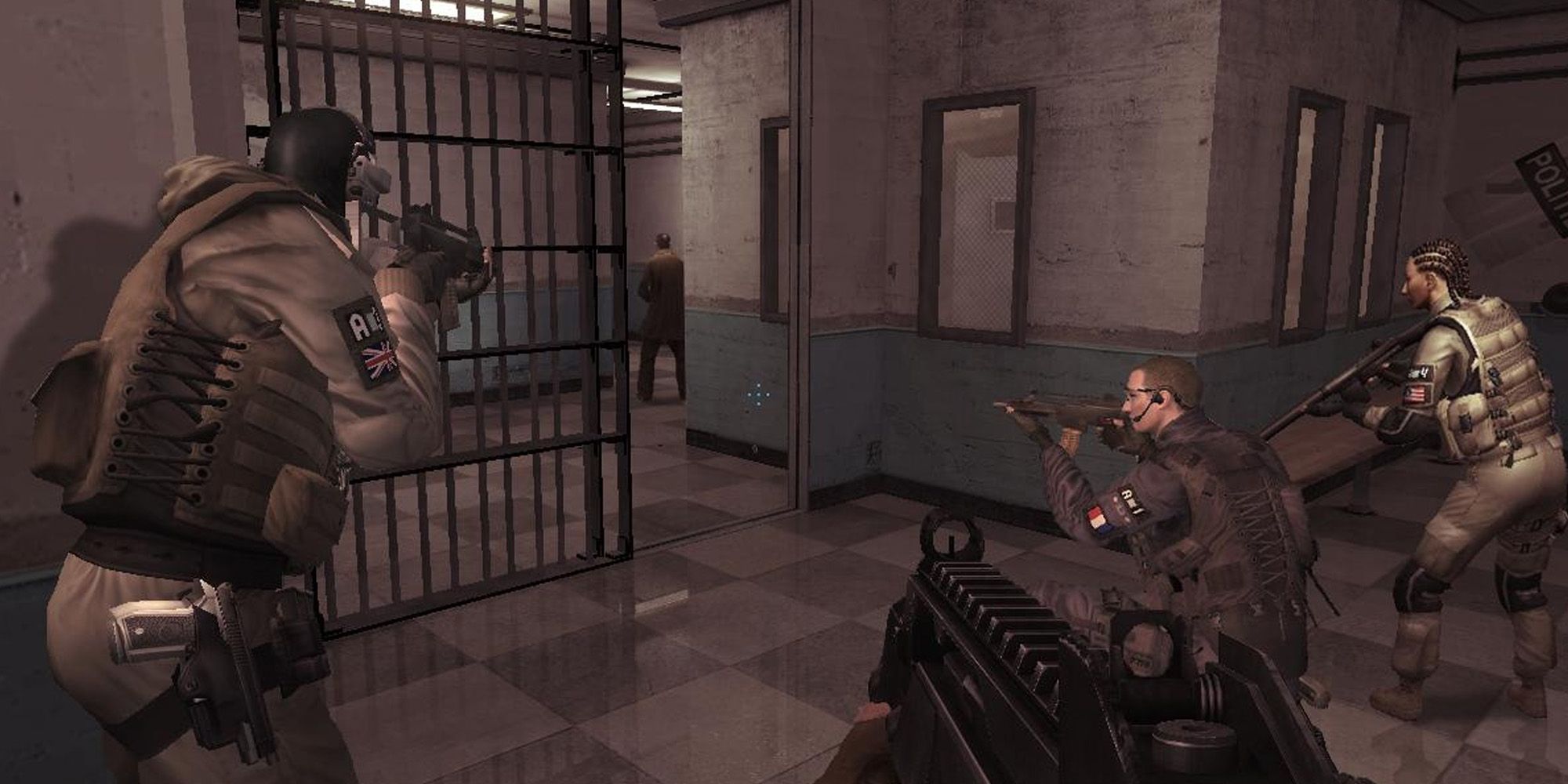 Although at the time, Rainbow Six: Lockdown represented something of a departure from the series' tactical formula, it certainly doesn't stand out as radically different anymore. Even so, the gameplay of this installment was largely perceived as underwhelming, with missions being more linear and less interesting than both previous and later titles.
RELATED: Best Defending Operators In Rainbow Six Siege
Something about the gunplay also feels slightly "off" in this game compared to others, too, and whether or not there were issues in development—the game just overall feels very unpolished to play. Favoring run-and-gun gameplay over any complex tactics, this game is unfortunately relegated to the ranks of just a very generic 2000s FPS.
8
Rainbow Six 3: Black Arrow (2004)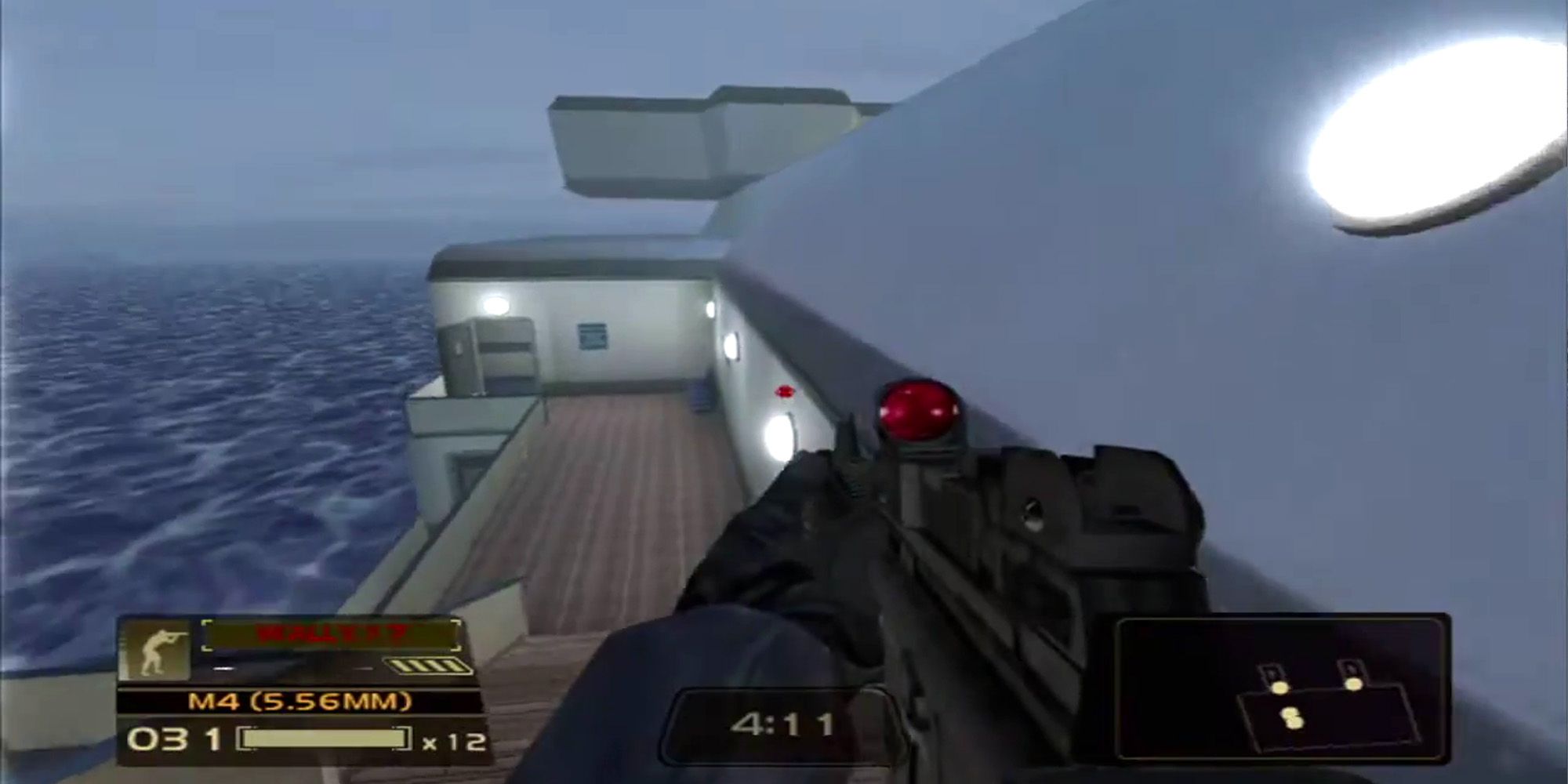 Expanding on the positive qualities of Raven Shield, Black Arrow was dubbed a semi-sequel and was developed by Ubisoft Milan. Leaning heavily into the multiplayer aspect of the series, Black Arrow added multiple new game modes to online play and focussed on Xbox Live exclusively. As a sequel to Rainbow Six 3, it may have been better off simply as an expansion, but it was well received and helped to introduce many players to the franchise.
The game retained the realism aspect that many players had come to enjoy, with players able to dish out one-hit kills, and likewise enjoying the intensity of having to evade shots since a single hit could mean death for them, too.
7
Rainbow Six: Critical Hour (2006)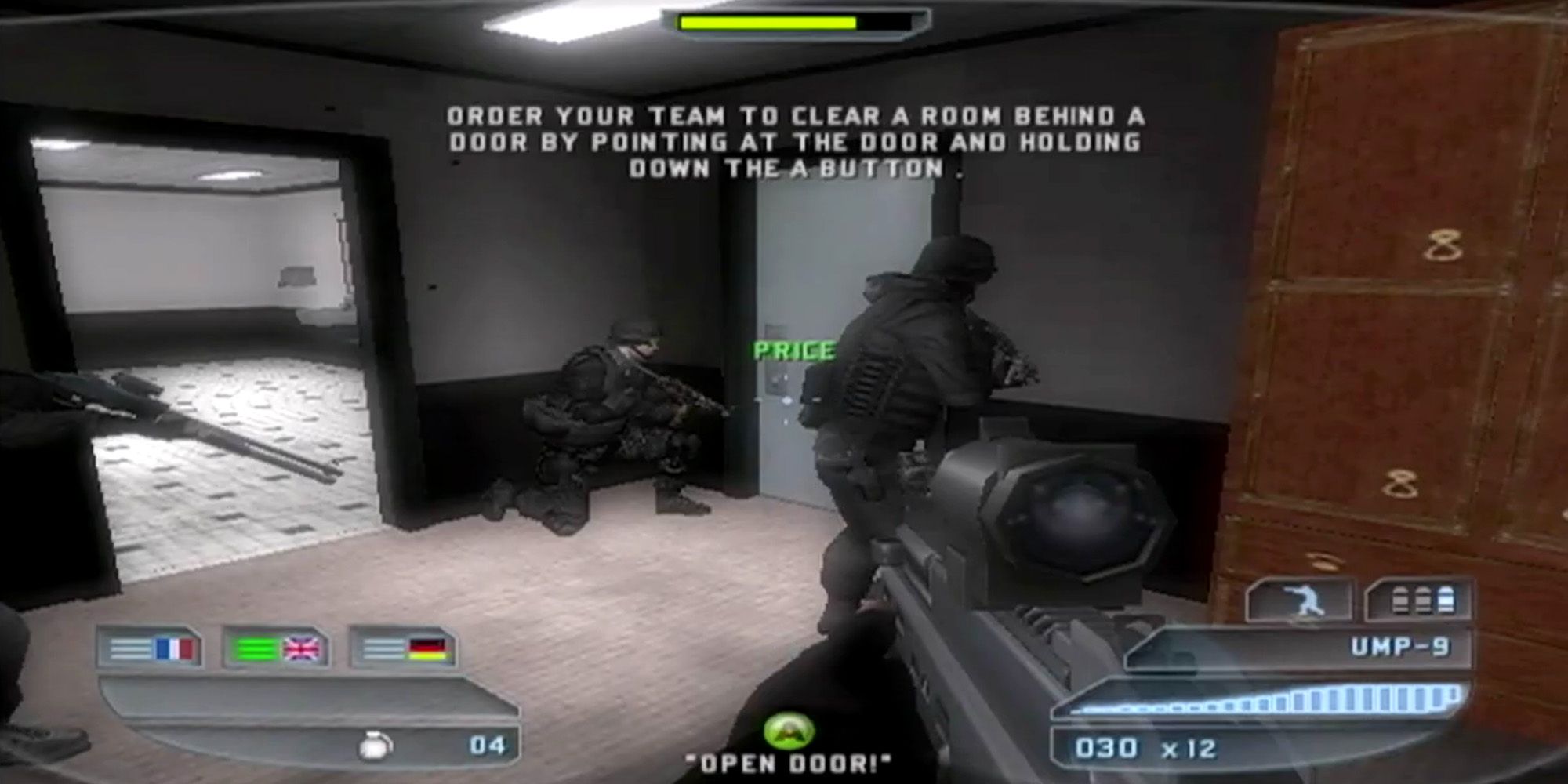 Following on from Lockdown, the franchise managed to redeem itself with the release of Rainbow Six: Critical Hour, seemingly taking on board feedback from players and returning to the more tactical and intense style that the series was originally known for. With multiple ways to approach each level and a team to command, Critical Hour seemed to embrace the aspects that made the original games so appealing.
RELATED: FPS Games That Embrace Friendly Fire
However, the game was never released outside of North America, denying European and Asian fans the chance to experience it. The game was still met with a mixed reception and is certainly not one of the stronger titles in the franchise.
6
Rainbow Six 3: Raven Shield (2003)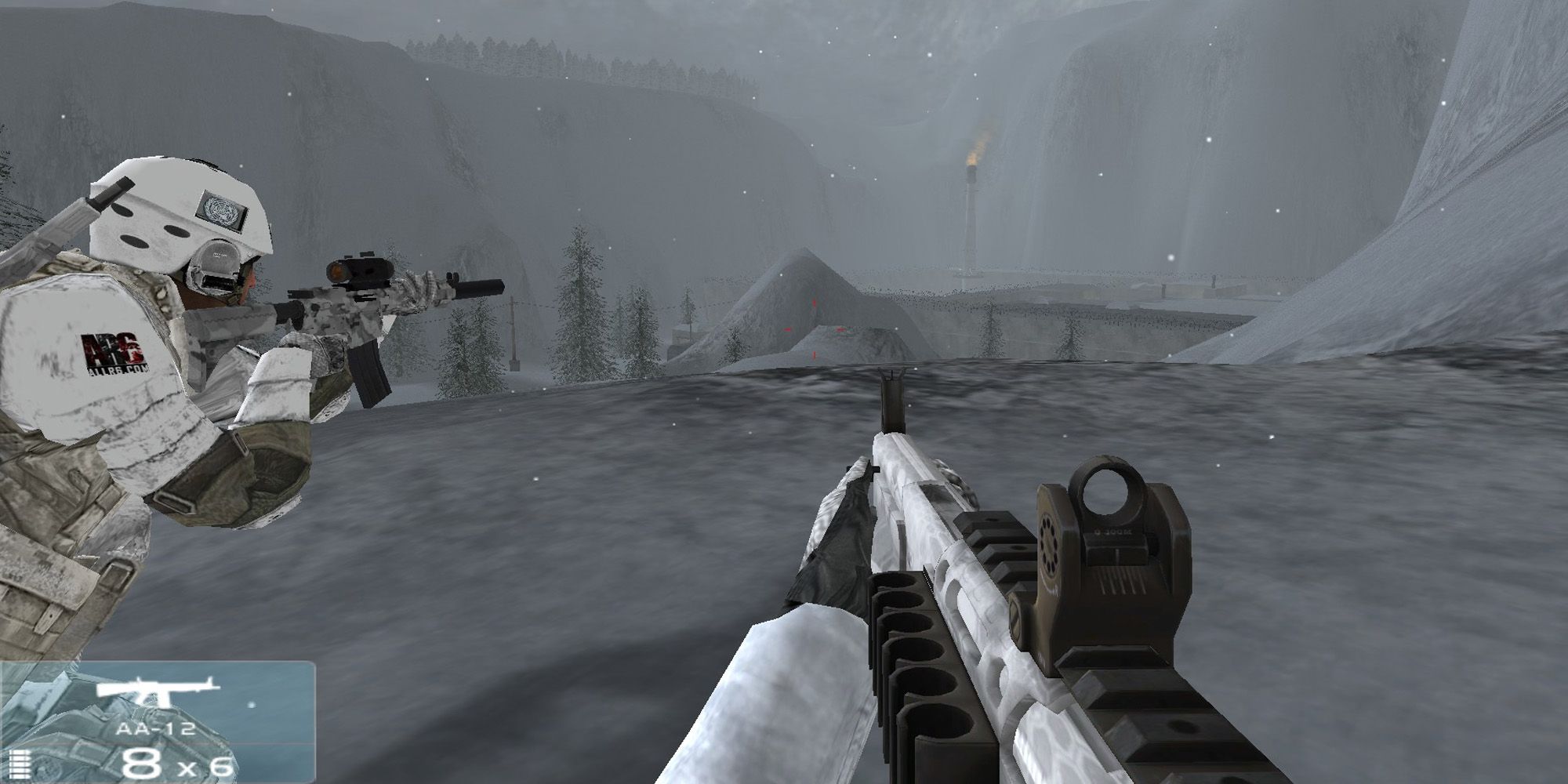 The third installment in the Rainbow Six series was Raven Shield. With slow-paced, tactical gameplay and a variety of commands for units, this entry is certainly a respectable game for its time. Taking place in a variety of settings from Croatia to South America, Raven Shield focuses on quelling a fascist uprising and also features a range of DLCs including Athena Sword and Iron Wrath.
The game received some criticism from newer players for its heavy emphasis on the planning aspect of missions, but really it is the game's storyline that serves as its greatest weakness. Nonetheless, it is still one of the more fondly remembered titles and was an introduction to the franchise for many new players.
5
Rainbow Six (1998)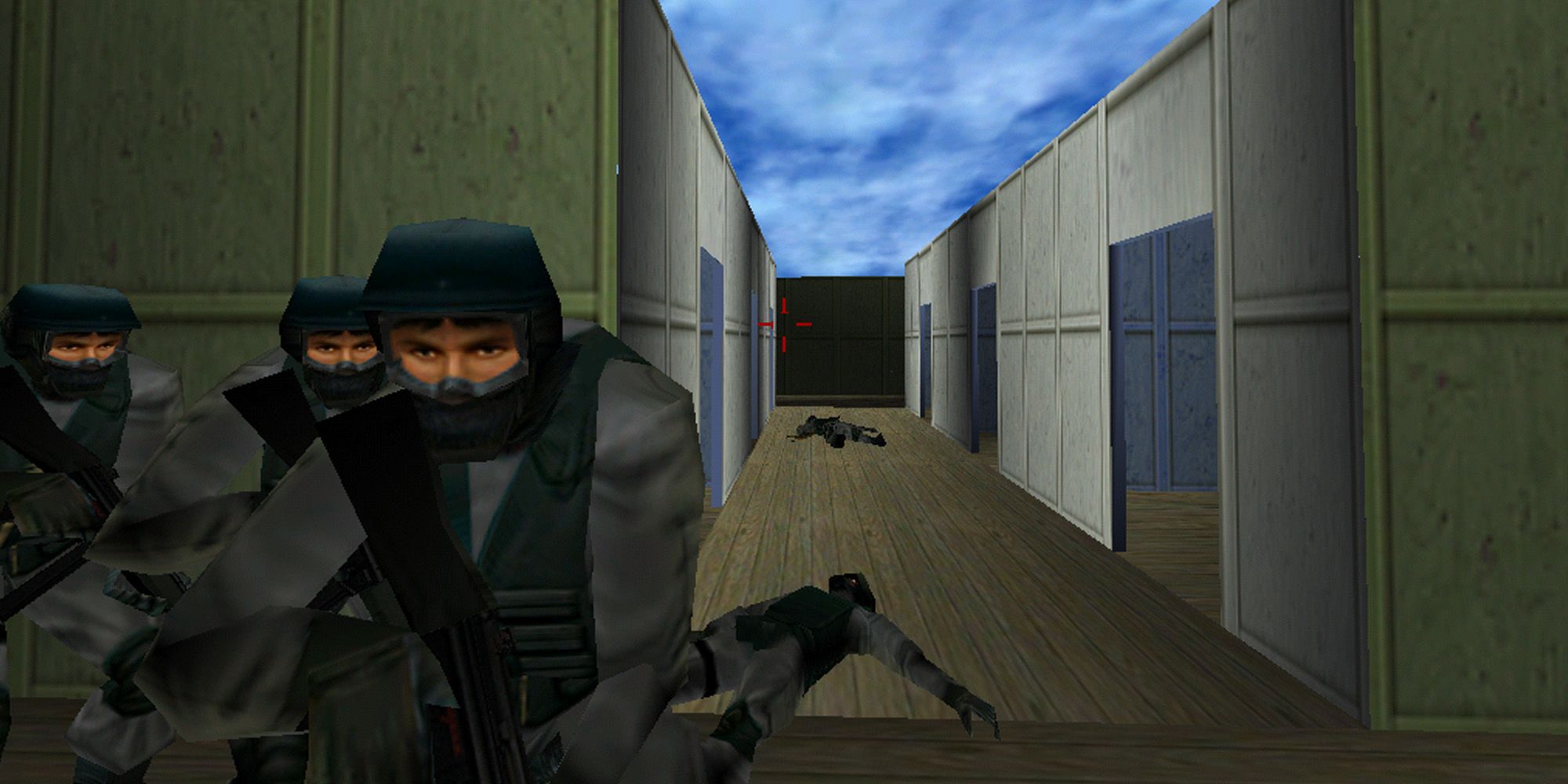 Originally released way back in 1998 on PC only, before branching out to other consoles later. For its time, the gameplay was truly revolutionary and stood in complete opposition to other popular shooters like DOOM at the time. With a heavy emphasis on planning and strategy, this game was like a combination between an FPS and a strategy game.
RELATED: Reasons Counter-Strike Is The Best Tactical FPS (& Why It's Also Rainbow Six)
Despite its age, the gameplay still remains strong today and must be appreciated for it what it was during its time of release. Graphically, the game looks about how one might expect from a 90s tactical FPS, but for players who find this less important, it can still be fun to this day.
4
Rainbow Six: Rogue Spear (1999)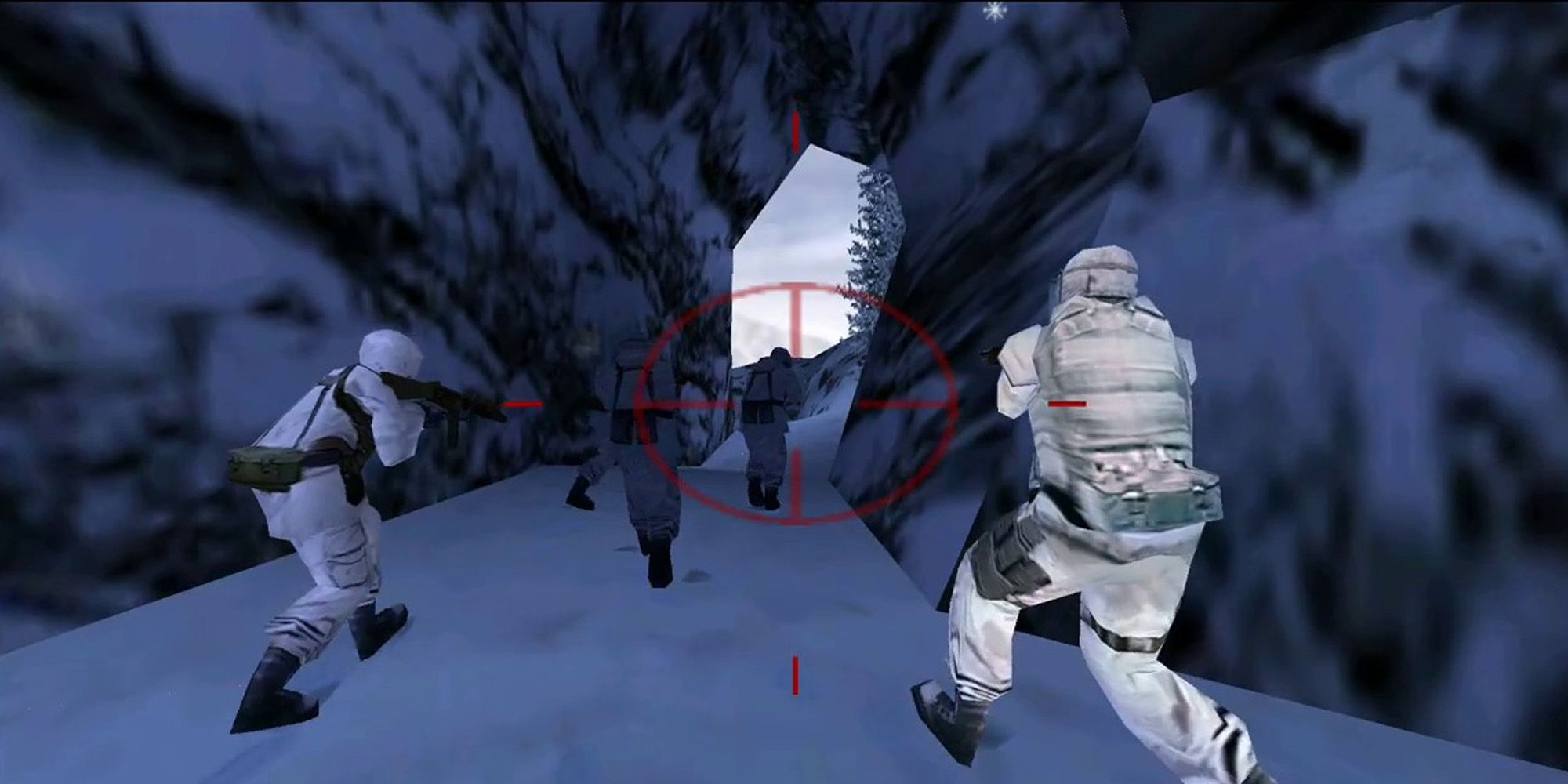 Following the success of the original game, a sequel was released the following year on multiple platforms. Rogue Spear centered around an anti-terrorist unit taking out former Soviet targets and preventing nuclear armageddon. Missions ranged from clearing freight ships and airplanes to stealthy close-quarters clearances of large mansions and nuclear facilities.
Improving upon its predecessor in a range of ways, such as more sophisticated AI, graphical improvements, and easier mission planning, it feels as though Rogue Spear was truly one of the best examples of the early franchise and what it came to represent in later years.
3
Rainbow Six Siege (2015)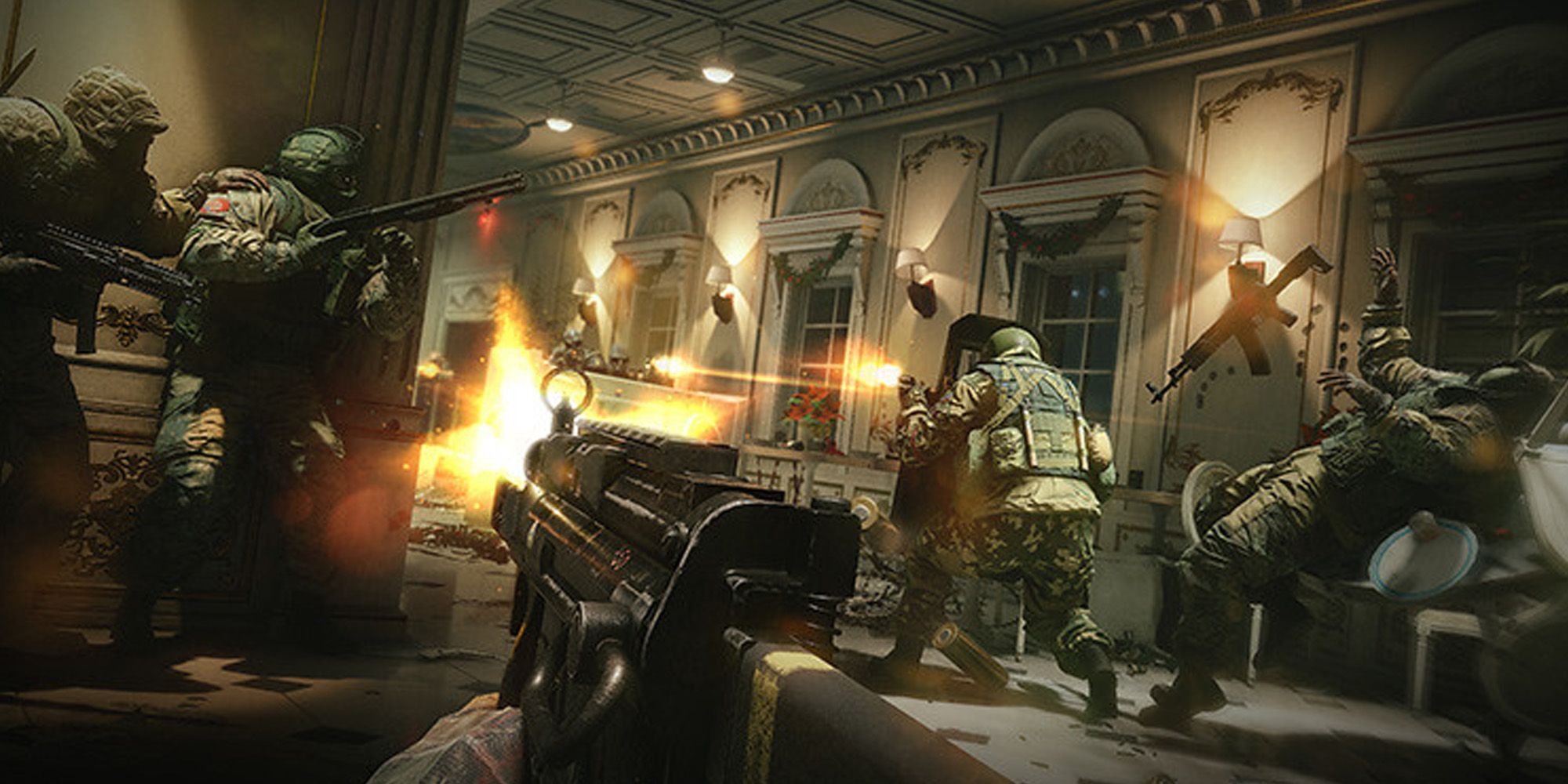 Shifting the focus to an entirely multiplayer experience was a risk that ultimately paid off for Ubisoft when they released Rainbow Six: Siege in 2015. Centered around pre-made "Operators" and very tense PvP combat, Siege remains unique to this day as one of the most punishing and strategy-based multiplayer FPS games available. Marred somewhat by excessive microtransactions, the game gradually changed over time and moved away from its realistic roots towards a much more gimmicky and infantile aesthetic.
RELATED: Rainbow Six Siege: Underrated Maps
Nonetheless, Siege remains one of the most entertaining and compelling games in the series, with lots of replayability which can be helped by the addition of new maps, game modes, and even operators—but for the most part, they are certainly not worth paying money for.
2
Rainbow Six: Vegas (2007)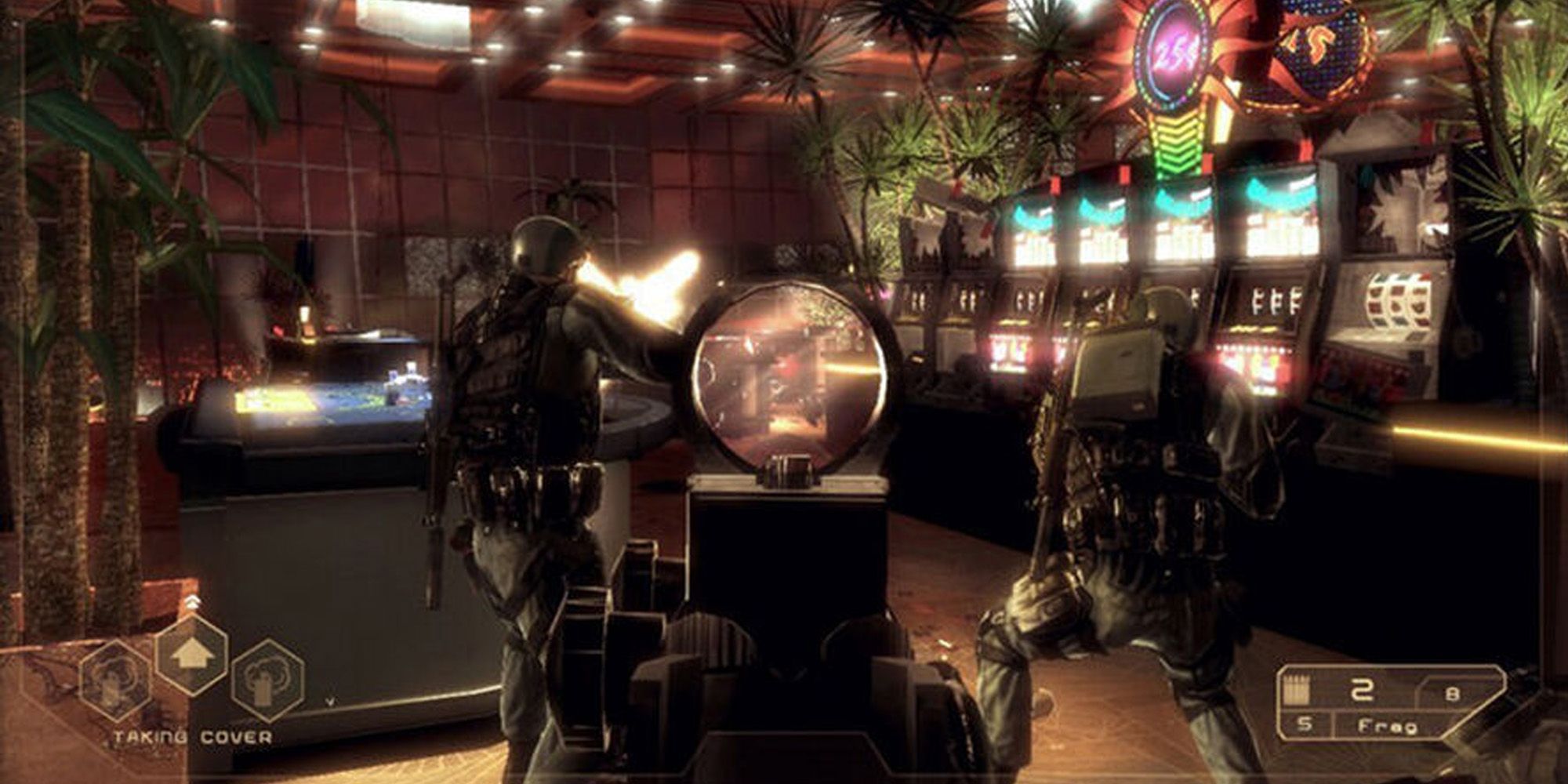 The release of Rainbow Six: Vegas was a big step forward for the series as a whole and served as an entry point for many long-time fans of the franchise. Retaining the tactical and immersive intensity of the early games, Vegas had a significant graphical and gameplay overhaul on its predecessors, with a new cover system and semi-destructible environments.
A compelling story in addition to solid multiplayer game modes easily made this game one of the stand-out best in the series, and generally is regarded by fans as one of the strongest Rainbow Six titles ever released.
1
Rainbow Six: Vegas 2 (2007)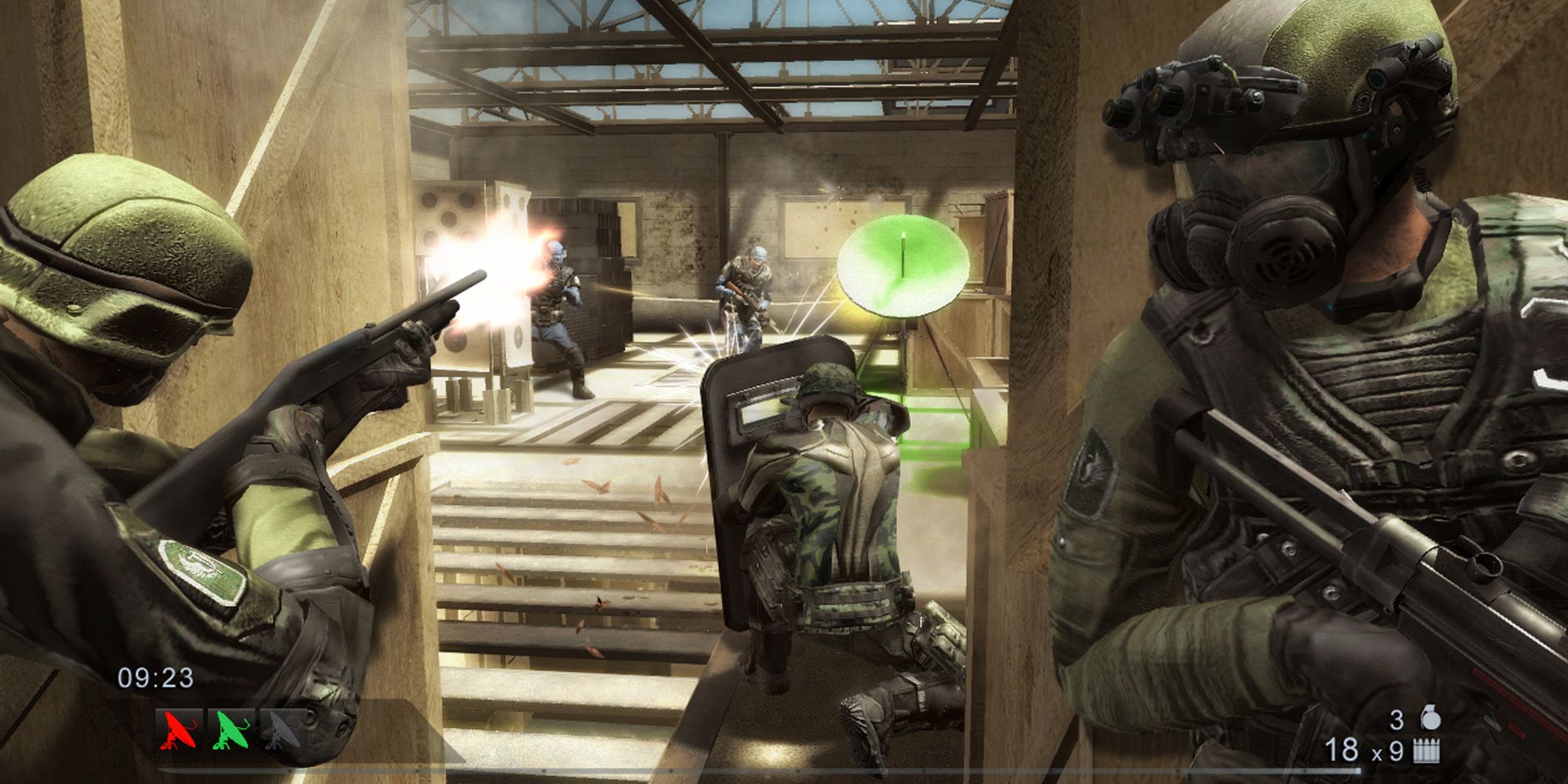 Taking all of the best aspects of Rainbow Six: Vegas and amplifying them, Vegas 2 centered around a single fireteam taking down terrorists in a very glamorous and living Las Vegas environment. High-stakes hostage scenarios as well as huge gun battles inside large casinos made this game a very well-paced and varied narrative to play through. Even today it still holds up as a brilliant single-player or two-player co-op experience, but online servers are likely to be sparse nowadays.
The mission designs of both the main campaign and the incredibly addictive 'Terrorist Hunt' mode are very well made and feature a range of assets that still look good by modern standards. As for gameplay, it is very solid—even if the AI does occasionally behave in a manner that reveals its age.
MORE: After Siege, the Next Rainbow Six Needs to Return to a Popular Spin-off