New hero Bing and major gameplay reworks unveiled in a livestream announcement for the RPG's global launch.
XD Games, Shanghai — April 22, 2023 | After its success in open beta, a global launch date for Torchlight: Infinite has been confirmed during a community livestream announcement. On May 9th, at 1AM BST, the loot-hauling, dungeon-crawling ARPG will be available worldwide and completely free-to-play on both PC and mobile with Hunters able to sync up and seamlessly transfer progress between devices.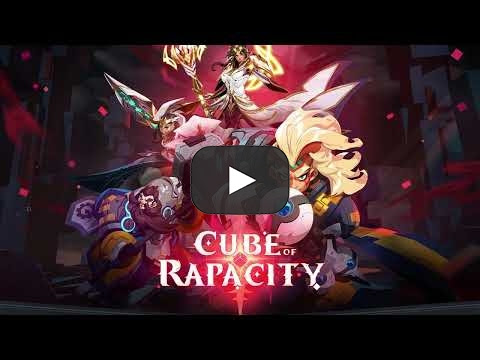 May 9th will also mark the arrival of a bold new season for Torchlight: Infinite, introducing new playable content and features as well as an overhaul to the game's loot and crafting systems. Titled "Cube of Rapacity", the new season launch will provide a perfect entry point for those new to the game while enticing hardened Hunters to check out what's changed since open beta.
An explosive new hero
Headlining the new season is Torchlight Infinite's latest playable hero, Escapist Bing. This unpredictable troublemaker adds some serious boom to the RPG's character roster, beguiling his foes with a blinding barrage of bombs. Meanwhile, Thea players can try her new Hero Trait, Divine Realm, unlocking even more ways to play as Torchlight's mysterious Oracle.
Cube of Rapacity
During the community livestream we also learned more about the "Cube of Rapacity", a new gameplay mechanic which adds an intriguing risk-reward dimension to Torchlight's dungeon-crawling. Mysterious cubes can be looted from creatures known as Desire Incarnations, with a chance to get Divinity Slates – rare artefacts that slot together like puzzle pieces. Complete Divinity Slate patterns to earn rewards in the new season but be warned: the Cube of Rapacity has a way of punishing Hunters who get too greedy…
What else is new?
Since open beta, XD Games have been listening carefully to the community, working on a number of new features and system reworks. Here are some of the biggest changes coming to Torchlight: Infinite:
Crafting overhaul – This major rework will allow Hunters to start crafting gear sooner and upgrade more frequently with the new Prototype Production and Targeted Processing systems.
New "Guild" feature – Hunters can create and join guilds, communicating with friends and obtaining rewards from guild events.
Hero builds made easier – A rookie build recommendation feature will help new Hunters learn the mechanics of the game faster and to make it easier to put together powerful hero builds.
Higher damage limit – With a change to the number of digits in underlying calculations, the single-hit damage limit can now exceed 2.1 billion!
Pactspirit improvements – Save your favourite Pactspirit configurations and conveniently switch them on-the-fly.
Bragging rights –  After completing a stage, view your performance stats and share battle reports with other players.
Void Rifts – These will now appear on maps – enter a Void Rift to face intense battles and win big rewards.
New Trade House functionality – It is now possible to search for repeated affixes in the advanced search. The search conditions of advanced searches will also be retained after leaving the Trade House.
Steam Early Access – On May 9th Torchlight: Infinite will officially switch from Steam Early Access to the global launch version. It has also been further optimised for Steam Deck.
With even more content and features planned, Torchlight: Infinite will continue to evolve, XD's global launch marking yet another major milestone for this beloved action RPG series.
Interested in reviewing Torchlight: Infinite? Please send a reply to this email or contact us via xd@1uppr.net for more details.
XD GAMES
Founded in 2003, XD Inc. is a global video games developer and publisher with extensive experience across development, publishing and operations. As of 2022, XD has 38 free-to-play and paid games with over 50 million monthly active users worldwide. In addition, TapTap — a mobile games community and app store — was launched by XD in 2016 and is estimated to currently have 44 million monthly active users.
XD's mission is to assemble like-minded talented games industry craftspeople with a common goal of touching the hearts of players around the world. XD produces games of the finest quality with passion, offering a pure gaming experience, and encouraging players of all ages to embrace the unique joy of video gaming.