Cross-platform RPG shows off reforged gameplay for global launch.
XD Games, Shanghai — May 9, 2023 | Today marks the return of RPG royalty with Torchlight: Infinite now available worldwide with updated gameplay and an exciting new season of content. Boasting a dynamic roster of heroes, vibrant visuals, rewarding customisation, and seamless cross-platform integration, this modern dungeon-crawler steers the series in a bold new direction. Did we mention it's also free-to-play?
Since open beta, the developers have been hard at work building exciting new content and features — for genre newcomers and veterans alike. Speaking of veterans, XD Games have released a behind the scenes interview with Diablo creator, and Torchlight: Infinite Consulting Producer, David Brevik. Reflecting on a career spanning more than 30 years, he touches on how the game manages to innovate and overcome challenges within the ever-changing gaming industry landscape.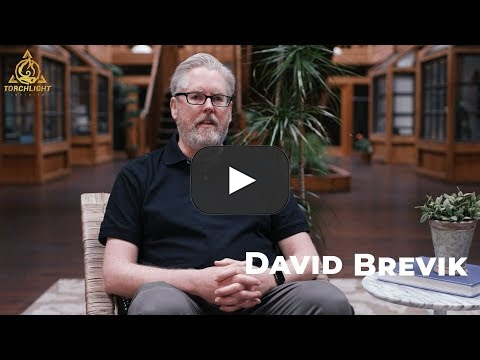 New Season: Cube of Rapacity
The latest season, titled "Cube of Rapacity" introduces an explosive new playable hero, Escapist Bing while also adding the new Incarnation of the Gods Hero Trait for Thea. As for the Cube of Rapacity itself, this seasonal gameplay mechanic adds a thrilling risk-reward element to the hack n' slash action. Incarnation mobs will invade stages as you play, with a chance of dropping Desire Crystals that then can be spent when the Cube of Rapacity appears after clearing the stage boss. Exchange your crystals for high value rewards, but be warned: get too greedy and the Cube will punish you by destroying any unclaimed rewards.
Defeated Incarnations also have a chance of dropping Desire Cores which can be exchanged to access the new Season boss, The Law Bearer. Boasting one of the game's toughest battles, there are special rewards awaiting Hunters who emerge victorious.
A new Talent Panel has also been introduced, allowing for even greater customisation. Dedicated to the enigmatic 7th God, this Panel works differently from the existing six. Instead of a linear progression path, it presents a puzzle-like tangram which can be filled out by placing new lootable items known as Divinity Slates. These offer a range of bonuses plucked from the other six Talent Panels, though you'll need to arrange them carefully on the grid.
Hunters can support their favourite streamers in the Cube Dash contest, with event rewards for supporters, and a $10,000 prize pool for the top 100 players who can collect the most puzzle pieces in the community event which will also go live on May 9th.
Updated gameplay: what's new? 
Listening carefully to player feedback, the team have refined and expanded core gameplay systems in time for the Torchlight: Infinite global launch. One of the biggest improvements is how in-game crafting works with 2 new methods: Prototype Production and Targeted Processing.
Prototype Production allows Hunters to reroll stats on their gear while locking in 2 desired affixes. This makes it possible to retain advanced affixes on gear, though this can only be performed a certain number of times before your gear's Plasticity reaches 0.
Meanwhile, Targeted Processing will replace the old crafting method — Hunters can now use Ember to craft any gear affixes they desire, but the cost of reverting crafting results will be much higher. Overall, these represent major changes to the crafting system and allow for greater flexibility and a more engaging experience as players pursue the perfect loadout.
Here's a preview of more gameplay changes arriving with the global launch and Torchlight: Infinite's latest season:
New "Guild" feature – Hunters can create and join guilds, communicating with friends and obtaining rewards from guild events.
Hero builds made easier – A rookie build recommendation feature has been added to help new Hunters learn the mechanics of the game faster and to make it easier to put together powerful hero builds.
Higher damage limit – With a change to the number of digits in underlying calculations, single-hit damage limits can now exceed 2.1 billion!
Pactspirit improvements – Save your favourite Pactspirit configurations and conveniently switch them on-the-fly.
Bragging rights –  After completing a stage, view your performance stats and share battle reports with other players.
Void Rifts – These will now appear on maps – enter a Void Rift to face intense battles and win big rewards.
New Trade House functionality – It is now possible to search for repeated affixes in the advanced search. The search conditions of advanced searches will also be retained after leaving the Trade House.
Steam Early Access – As part of the global launch and upcoming season, Torchlight: Infinite will switch from Steam Early Access to Official Launch, and has also been optimised for Steam Deck.
There's no better time to experience Torchlight: Infinite's deep, dynamic dungeon-crawling gameplay with more content, updates, and events planned throughout 2023.
If you are interested in reviewing Torchlight: Infinite, please respond to this email of contact xd@1uppr.net for access to an account boost.
XD GAMES
Founded in 2003, XD Inc. is a global video games developer and publisher with extensive experience across development, publishing and operations. As of 2022, XD has 38 free-to-play and paid games with over 50 million monthly active users worldwide. In addition, TapTap — a mobile games community and app store — was launched by XD in 2016 and is estimated to currently have 44 million monthly active users.
XD's mission is to assemble like-minded talented games industry craftspeople with a common goal of touching the hearts of players around the world. XD produces games of the finest quality with passion, offering a pure gaming experience, and encouraging players of all ages to embrace the unique joy of video gaming.