Given all the rumors floating around about the Nintendo Switch's successor, only some of them are likely to be true. Even well-respected news sources are often wrong-footed by the decision-making of Nintendo's upper echelon, often reporting on insider information that is either out-dated or misrepresented. Rumors about the Nintendo Switch Pro in 2021 turned out to be false, as Nintendo canceled the proposed graphical upgrade and instead released the Switch OLED: a console with a better screen and improved on-device storage.
Given this, it's crucial to be absolutely transparent about the sources of various rumors to verify how trustworthy they are. The next generation Nintendo console design following the Switch is a particularly relevant example: pundits are debating whether the proposed, so-called Switch 2 will be a performance upgrade on the original Switch or a completely new console altogether. To that end, it's worth weighing the validity of each side's argument based on the most up-to-date information.
Related: 10 Best Top-Down RPGs On Nintendo Switch (According To Metacritic)
Most Experts Believe The Switch 2 Will Only Be A Performance Upgrade
While Nintendo fans may be clamoring for an entirely new console, the next Switch model will most likely be a performance upgrade. This comes straight from the source, with Nintendo President Shuntaro Furukawa reporting in Nintendo's 2022 earnings call (via Bloomberg) that the "Switch is just in the middle of its lifecycle." Of course, there are many reasons Furukawa would make this statement: the report could be intended to reassure investors by hyping up the Switch's success, or it could be hinting at Nintendo's console plans to keep the Switch and its online services alive even after the release of a Switch 2.
Furukawa's statement is consistent with a smart business choice for Nintendo. The Switch is en route to dethrone the PlayStation 2 as the most sold console ever. In general business wisdom, when everything is going well it's best to stay the course. The Switch fills a unique niche by appealing to casual player as a hybrid handheld/home system. Compared to the Wii, the Switch also has longevity, with customers still purchasing new titles for the console. Creating a new console generation with radically new hardware would only create a headache for third-party developers and stem the flow of new games, much like the Wii U did in 2012.
Furukawa's comments are also backed up by the release pattern of Nintendo console upgrades. The original Switch released in 2017, with a new model releasing every two years after that: The Switch Lite and Red Box Switch in 2019, and the Switch OLED in 2021. These intermediary releases can be seen as bridges to extend the Switch's lifetime by keeping it relevant in the modern marketplace. The Switch OLED, for example, has a better screen and stronger kickstand, but lacks any graphical upgrades. Following this two-year pattern, the next intermediary release could be another Switch upgrade at the end of 2023.
Related: Pokémon Scarlet & Violet Prove We Need A Nintendo Switch 2
Nintendo's Next Console After The Switch Remains Speculative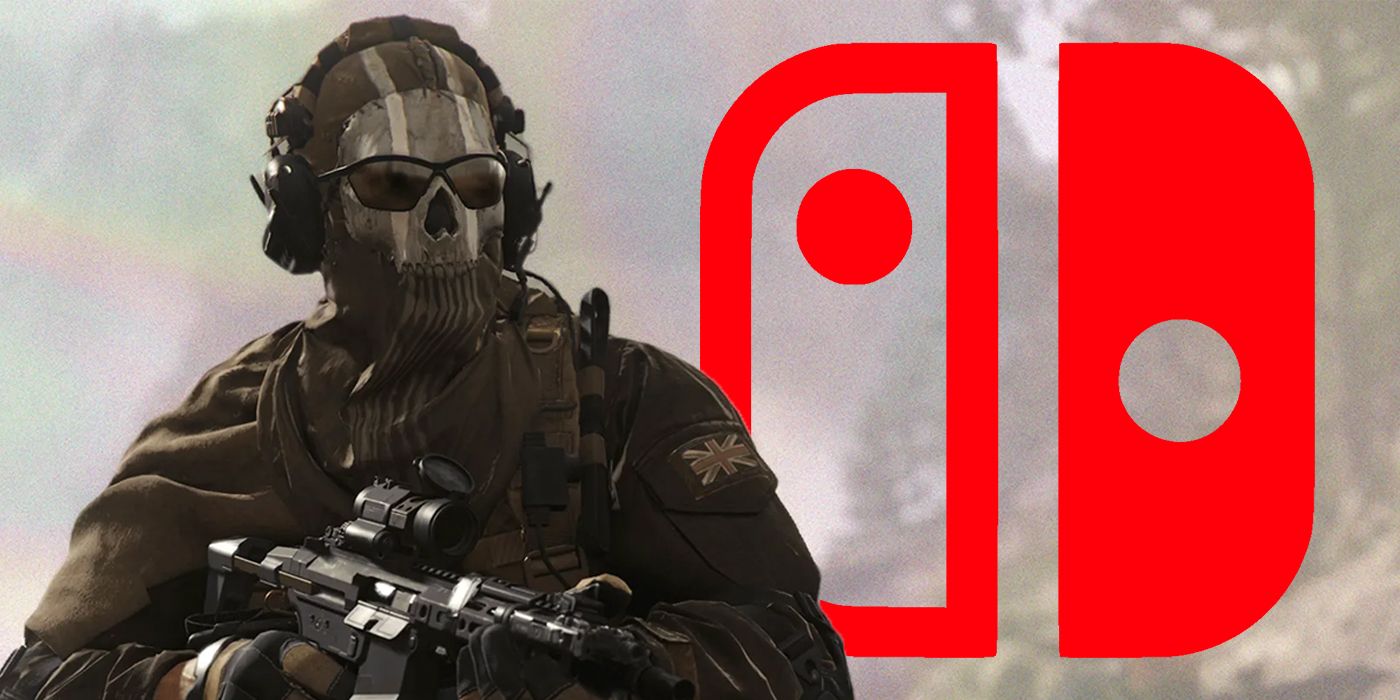 While Furukawa is invested in the Switch's long lifecycle, Shigeru Miyamoto remains fixed on an innovative mindset. In the 2022 Q&A following Nintendo's financial briefing (via Wccftech), Miyamoto supported greater Nintendo Switch compatibility in the next console generation, but also stated that "Nintendo's strength is in creating new games. […] that cannot be realized on existing hardware." This comment aligns with Nintendo's previous generations: the motion controls of the Wii, the gamepad of the Wii U, and the 3D functionality of the 3DS. When Nintendo does release a Switch 2, it would therefore most likely be more than a simple performance upgrade.
However, the Switch 2 release date is still undecided. Some insider speculation points to legal files suggesting the Switch 2 may already be in development. Ars Technica notes, for example, that the UK's Competition and Markets Authority redacted what seems like new Nintendo hardware in its report on Microsoft's attempt to buy Activision Blizzard: "Nintendo Switch Online 'is only available on the Nintendo Switch device and [redacted].'" While far from conclusive, the redacted device is unlikely to be the Switch Lite or Switch OLED as they are both already released and are still considered to be within the Nintendo Switch console family despite their slight differences. This could instead be the successor to the Switch, an entirely new console.
This would align with the length of previous console generations. Each Nintendo console lasts five or six years depending on their success, with the GameCube and Wii U only lasting five years while the SNES and Wii lasted six years. This handover typically comes as sales numbers for the older console drop off. Nintendo's platform is growing old, turning six in March 2023, but it has also performed better than any console before it. This would suggest the Switch may have earned a seventh year before it is replaced by the next console generation.
Related: Resident Evil Village And RE Remakes Announced For Nintendo Switch
New Nintendo Console Is Likely In The Next Two Years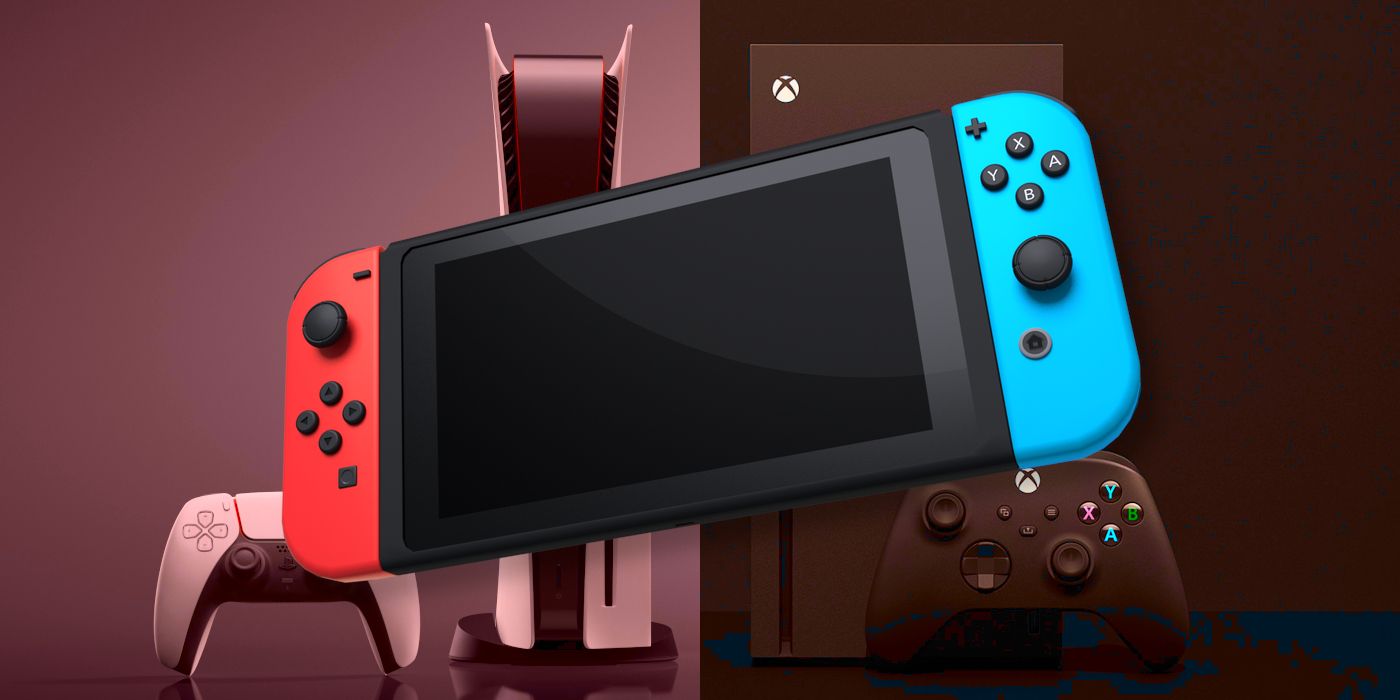 Whether the two-year upgrade pattern or six-year new generation pattern is used, either prediction sees some new form of Nintendo console coming in 2023 or 2024. The only evidence against this is an article from Bloomberg stating that Nintendo is increasing its current-generation Switch production and shipping. While this information is much talked about, the increased shipping of current-generation Switch consoles is most likely due to the expected popularity of one of 2023's most anticipated games, The Legend of Zelda: Tears of the Kingdom. It is entirely feasible that Nintendo could capitalize on TOTK's success, then announce a new console in 2024 to maximize console sales across both generations.
The timing of this announcement is undetermined, however. Nintendo will, for the first time, not be attending June's E3 event apparently due to not having as many major releases as usual. After May's TOTK release, the only known major Nintendo IP release for 2023 is Pikmin 4 in July. This has pundits speculating that Nintendo is gearing up to announce the Switch 2 at 2024's E3 with a planned release date of Christmas 2024. Until then, Nintendo could stem the flow of new titles by focusing on DLC for Nintendo Switch games, remasters, and indie titles for the last year of the Switch's lifecycle.
Verified Rumors For Switch 2 Performance, Graphics, & Hardware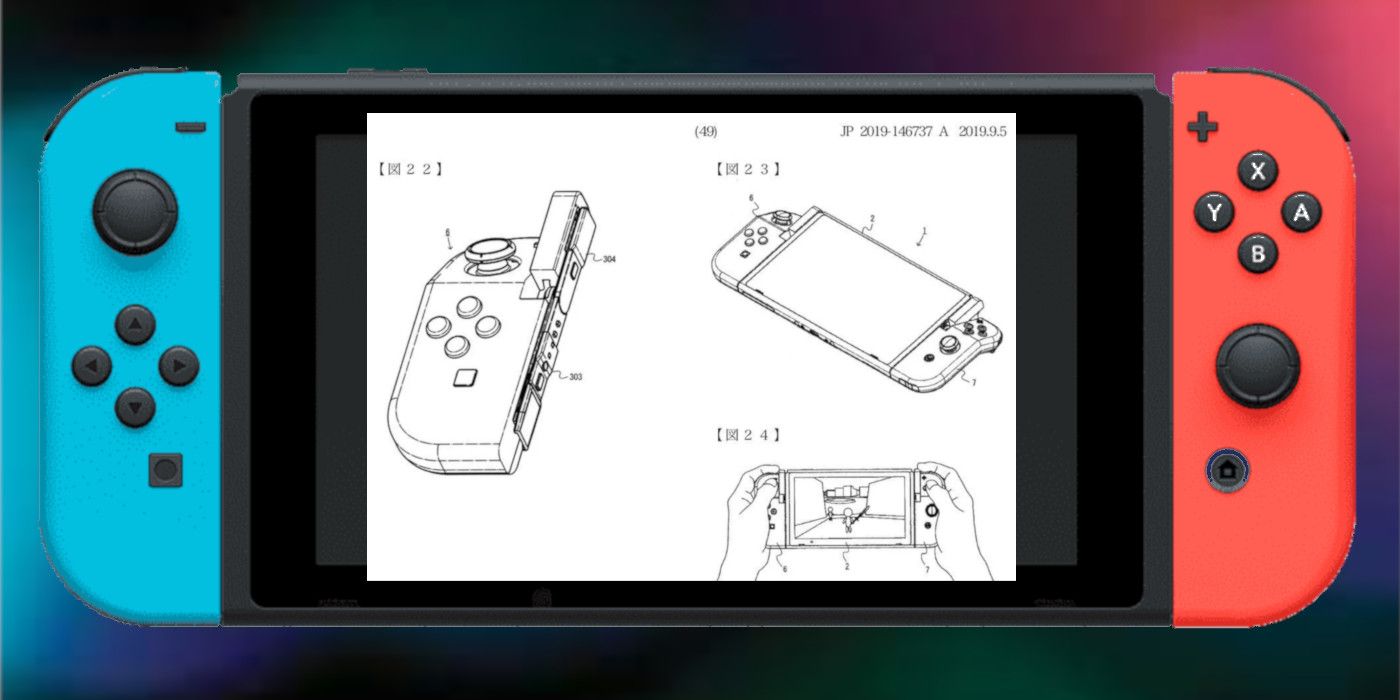 Although it's not known if the next Nintendo console will be a new generation or simply an upgrade, there are solid rumors around what a Switch 2 could look like. According to Polygon, Nintendo filed a patent for flexible Joy-Cons in 2019 that seem ergonomically designed to relieve the discomfort of adult hands gripping onto tiny Joy-Cons for long periods of time. Patents aren't a guarantee that this technology will work its way into the final console design, but this R&D document at least confirms that Nintendo is thinking long-term about using and improving the Switch's basic handheld, modular design.
Related: Mario Party 1 & 2 On Switch Online Has Players Fearing For Their Joy-Cons
New Nintendo Switch model leaks from Nvidia have also suggested graphical updates for the next Switch model. In Nvidia documentation, via Twitter user Nikki, the codename for the Switch is "nvn," with many documents mentioning specs for a supposed "nvn2." This nvn2 will apparently use DLSS, software that upscales graphics using AI. This would allow the Switch to run a 1080p resolution at 60 FPS, whereas most Switch games use only dynamic 1080p or 30 FPS at the moment. Additionally, the nvn2 will supposedly be six times more powerful than the Switch thanks to a Tegra239 chip. This is a massive improvement, but still puts it behind PlayStation and Xbox.
Some Switch 2 Release Rumors Are Pure Speculation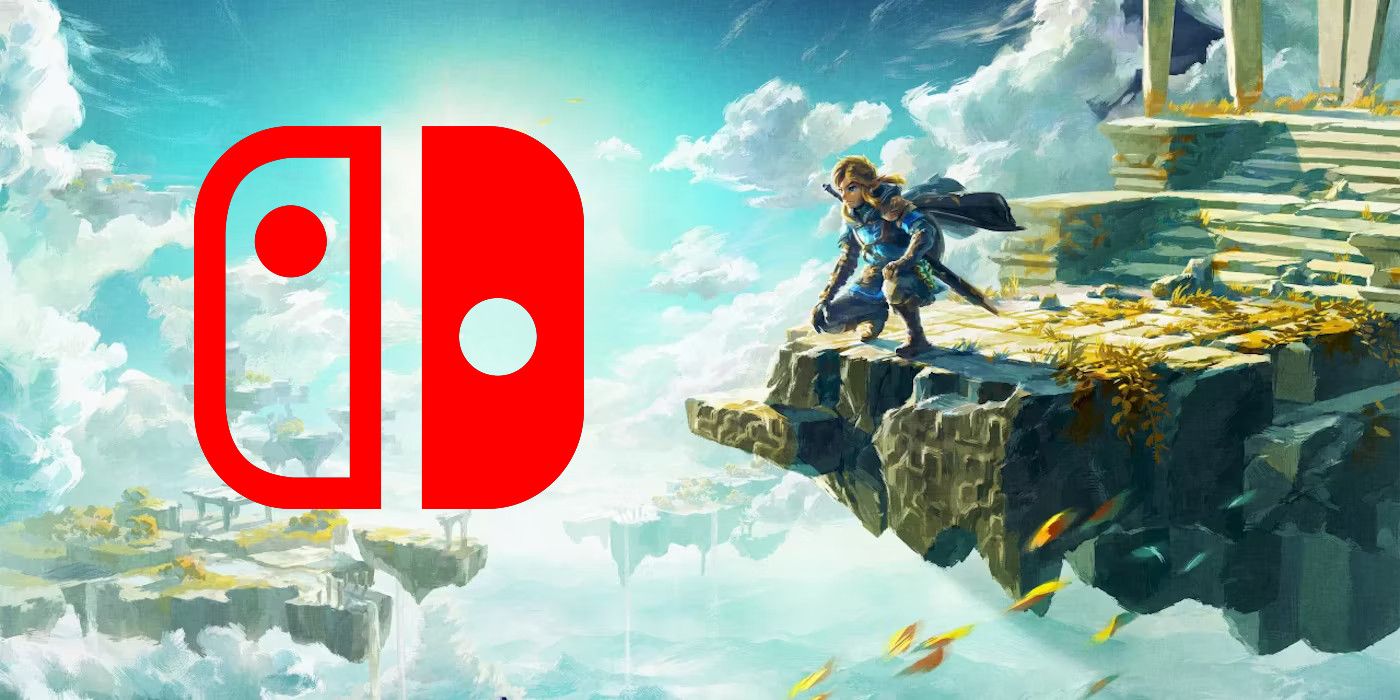 Any exact details regarding the Switch 2 floating around on forums are mostly complete speculation based on Nintendo's history. The Switch Pro was supposedly scrapped by Nintendo due to the COVID-caused chip shortage and replaced by the Switch OLED, but a Switch 2 may still adopt this name. Price-wise, a Switch 2 will almost definitely be priced higher than the Switch OLED's $350 due to improved hardware. Speculators also anticipate that the Switch 2 will improve upon the Switch OLEDs advancements with a longer battery life and larger on-device storage than the Switch OLED's 64 GB.
The Switch 2's release slate would likely include new titles from the IPs that have historically boosted sales: a new 3D Mario game, Super Smash Bros., and Mario Kart. Metroid Prime 4 also seems increasingly likely, pushed to help promote a new system after its development was restarted in 2019, and given the newly released remaster of the classic Metroid Prime. The most popular rumor is that Tears of the Kingdom is being developed as a cross-generation title for the new system in much the same way as Twilight Princess and Breath of the Wild bridged the GameCube/Wii and Wii U/Switch transitions respectively.
Despite the many rumors, leaks, and Nintendo's own comments, no official announcements have been made about the Switch 2. The most likely outcome given the evidence at hand is that the Switch 2 will be to the Switch what the 3DS was to the DS: a new generation console with vastly improved performance that nonetheless borrows the basic design and naming convention of its predecessor. This would be in keeping with Murukami's comment that the Switch has a long lifespan, referring to the Switch branding rather than any one specific system. In this way, the Switch 2 can continue the era of the Nintendo Switch's success.
More: A Super Mario Odyssey 2 Release Date Seems Inevitable Now
Sources: Nintendo UK/YouTube, Bloomberg (1, 2), Wccftech, Ars Technica, Polygon, Nikki/Twitter