For decades, video game companies have given players a choice in how to position their consoles. The PS2, Wii, Xbox 360, Wii U, PS4, and more all let you decide whether to position them horizontally or vertically, with some even including a stand. The PS5 doesn't buck this trend, and Sony encourages you to orient it however you want. That didn't stop a spate of viral rumors that keeping your PS5 upright could damage it. Frankly, that's bullshit.
The story kicked off six days ago when gaming site Wololo.net reported a hardware flaw in the PS5 could cause the console's "liquid metal thermal paste" to leak into other components of the machine when played in an upright position. Wololo cited a few different repair technicians, who reported seeing issue crop up when customers brought their units in for repair. The site even claimed this was affecting consoles that hadn't yet been taken out of the box.
The report took off, with many other gaming outlets covering the story. If the issue was real, it'd obviously be bad news: Sony's advertisements often picture the console in the upright position, after all, which likely leads many buyers to set it up that way. And seeing as the console lives upright in the box, it seems like the kind of problem that could lead Sony into recall territory.
Well, Wololo made news again recently, but not in a positive way. Instead, it turns out they misquoted one of their sources, TheCod3r, in the original report. Wololo thought TheCod3r had said the issue was affecting PS5 units that were still sealed in their boxes—i.e. "unopened." What the technician meant, however, was they were seeing the issue on units that hadn't been opened for repair before.
G/O Media may get a commission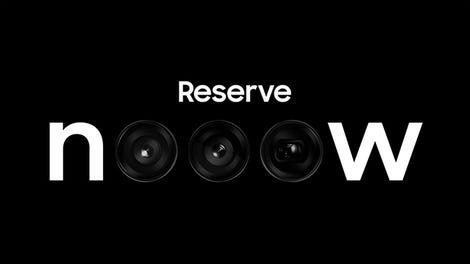 Up to $100 credit
Samsung Reserve
Reserve the next gen Samsung device
All you need to do is sign up with your email and boom: credit for your preorder on a new Samsung device.
Wololo has gone public with the correction, detailing the issues in a short Twitter thread. They've also fixed and clarified the misinformation in the original article, so any future readers could understand the problem. While the site has faced some criticism for the mistake, it's important to note they aren't retracting their original claim: Based on their sources, they still believe standing the PS5 vertically is risky. So does TheCod3r, even if they didn't mean while the console was sealed in the box. But keep reading.
It's fine to keep your PS5 vertical
The problem is, there's really not enough evidence available to call this anything approaching a widespread problem among PS5s used in an upright position. At this point, Sony has sold over 30 million units over the console's two-year lifespan. Unlike Joy-Con drift, which seems to affect most Switch players at one time or another, the reports of leaking liquid metal in vertically oriented PS5s are few and far between. And while these reports seem perfectly valid, there may be other reasons causing the issue, such as units which have taken damage elsewhere, placing the blame on the particular units, rather than a widespread design flaw.
In short, with so many PS5 players around the world failing to complain about this issue, it seems safe to continue to position the console however you like. The thing is massive, so go ahead and stick it wherever and however it'll fit. Personally, I don't have the space to keep it vertically, so I'm team horizontal. But if your setup works best for a vertical PS5, or you just prefer it that way, go for it. It'll be fine.