A haunting adventure through the lens of a Super 8 camera now available across European stores
Madrid, Spain – 4th November 2022. Publisher Meridiem Games is thrilled to announce that a special boxed Director's Edition of TAPE: Unveil the Memories is now available for PlayStation 5 from specialist retail outlets across Europe.
Developed and published by BlackChiliGoat Studio, TAPE: Unveil The Memories is a chilling first-person narrative mystery game set in 1990's northern Spain and follows the story of a young girl who received a mysterious VHS tape from her missing father asking for help.
Meridiem Games will be designing, manufacturing, and distributing a special boxed edition of TAPE: Unveil the Memories Director's Edition which will include an exclusively designed sleeve, three art postcards from the director's films, Iria's letter (spoiler alert!), and the unpublished prologue storyboard.
Meet Iria, a young girl from the small town of Antumbria in northern Spain, who receives a mysterious VHS tape from her father, a famous horror movie director, asking for her help. Using a special video gamer, Ira must rewind time and explore her memories to uncover her family's dark secrets and the events leading up to her father's tragic disappearance.
Will you be able to find the truth behind the camera lens?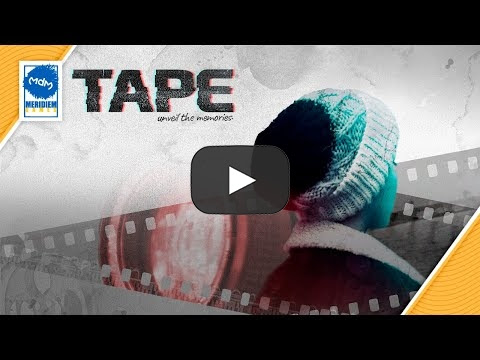 Check out the original trailer for TAPE: Unveil the Memories here
Download the press kit for the game here
Features:
A very special camera. In the memories of her past, Iria will be able to use her video camera to affect the objects she encounters, moving them backward, and forwards, or pausing them in time.
Explore Iria's memories. Discover what happened to Iria's father, a famous horror film director, and what events led to his tragic disappearance.
Unravel the past. Set in a small town in Spain, the story of Iria and her family is linked to Galician society in the 1990s, as well as to horror cinema and the influence it had on her.
TAPE: Unveil the Memories Director's Edition is available now as a special boxed edition for PlayStation 5 from specialist retail outlets across Europe. For more information please visit www.meridiem-games.com
###
For PR inquiries please contact:
Mark Allen 
Mark Allen PR Ltd – on behalf of Meridiem Games
mark@markallenpr.co.uk  +44 (0)7884 408976
About Meridiem Games
Meridiem Games is an independent video game publisher and distributor for all platforms. The entire Meridiem Games team is focused on meeting the demand of players who are fond of physical editions, titles such as Fahrenheit 15Th Anniversary PS4, KUNAI Day One Edition NSW, Daymare: 1998 Black Edition PS4, Pang Adventures Buster Edition PS4 / NSW, etc. They have come out in their physical edition thanks to Meridiem Games.  www.meridiem-games.com
About BlackChiliGoat:
BlackChiliGoat Studio is an indie studio based in Madrid, developers of TAPE: Unveil the Memories, their first project in collaboration with PlayStation Talents. Our goal is to develop games with innovative mechanics focusing on storytelling. https://www.blackchiligoat.com/