The Wii U is often remembered for its poor marketing, lackluster third-party support, and nearly destroying Nintendo's reputation and relevancy in the industry. While the Nintendo Switch helped rejuvenate the company and allowed them to reclaim the spotlight, the Wii U did have a few things going for it — primarily its library of exclusive games.
Related: The Best 3DS Games That Still Need A Remake On Nintendo Switch
The Wii U had plenty of games that utilized its hardware perfectly, but not enough people owned the console to play them. Fortunately, most of the Wii U's exclusives have been ported to the Switch, and some of them even include new features, modes, or more that make them even better than before.
12/12

The Wonderful 101: Remastered

Nintendo didn't receive much third-party support during the Wii U era, but they did forge a relationship with PlatinumGames that continues to hold strong today. The Wonderful 101 is one of three Wii U games they worked on and features a group of superheroes that need to save earth from an alien invasion.

The Wonderful 101 launched as a Wii U exclusive, but a Kickstarter campaign allowed PlatinumGames to remaster it for the Nintendo Switch, PlayStation 4, and more. While there are a few new modes to play in this version, some prefer the original because of how well it implemented the Wii U's GamePad.
11/12

Lego City Undercover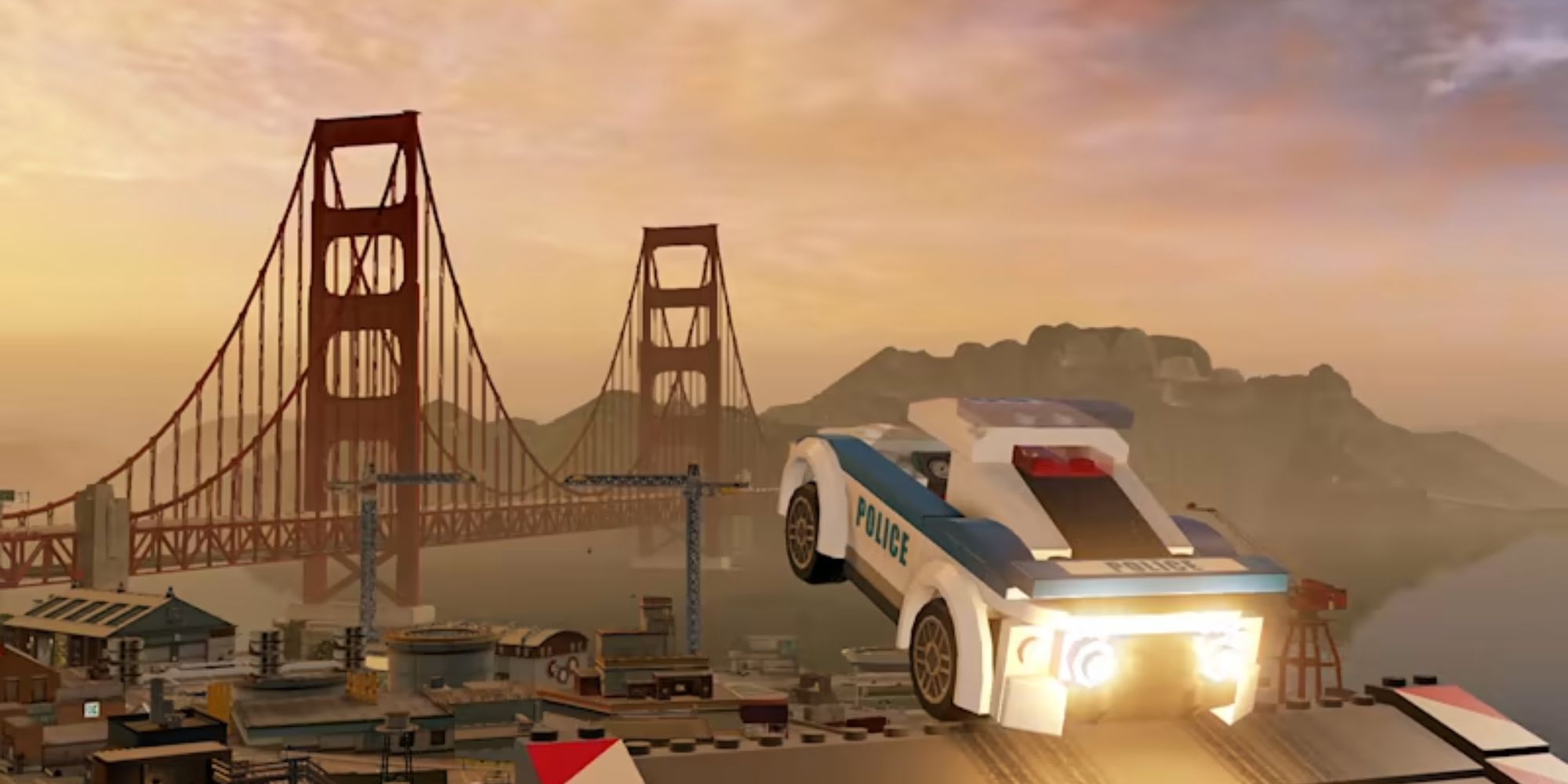 Most Lego games are adaptations of properties like Star Wars or Marvel, but occasionally there is one set in a world made with the popular toys. Lego City Undercover is an ambitious open-world adventure that takes a lot of inspiration from Grand Theft Auto — minus all the murder.
Like The Wonderful 101, this former Wii U exclusive was eventually remastered and launched on multiple platforms, including the Nintendo Switch, in 2017. The newer version of Lego City Undercover doesn't provide anything new, but it's still one of the best original Lego games since Lego Island.
10/12

Bayonetta 2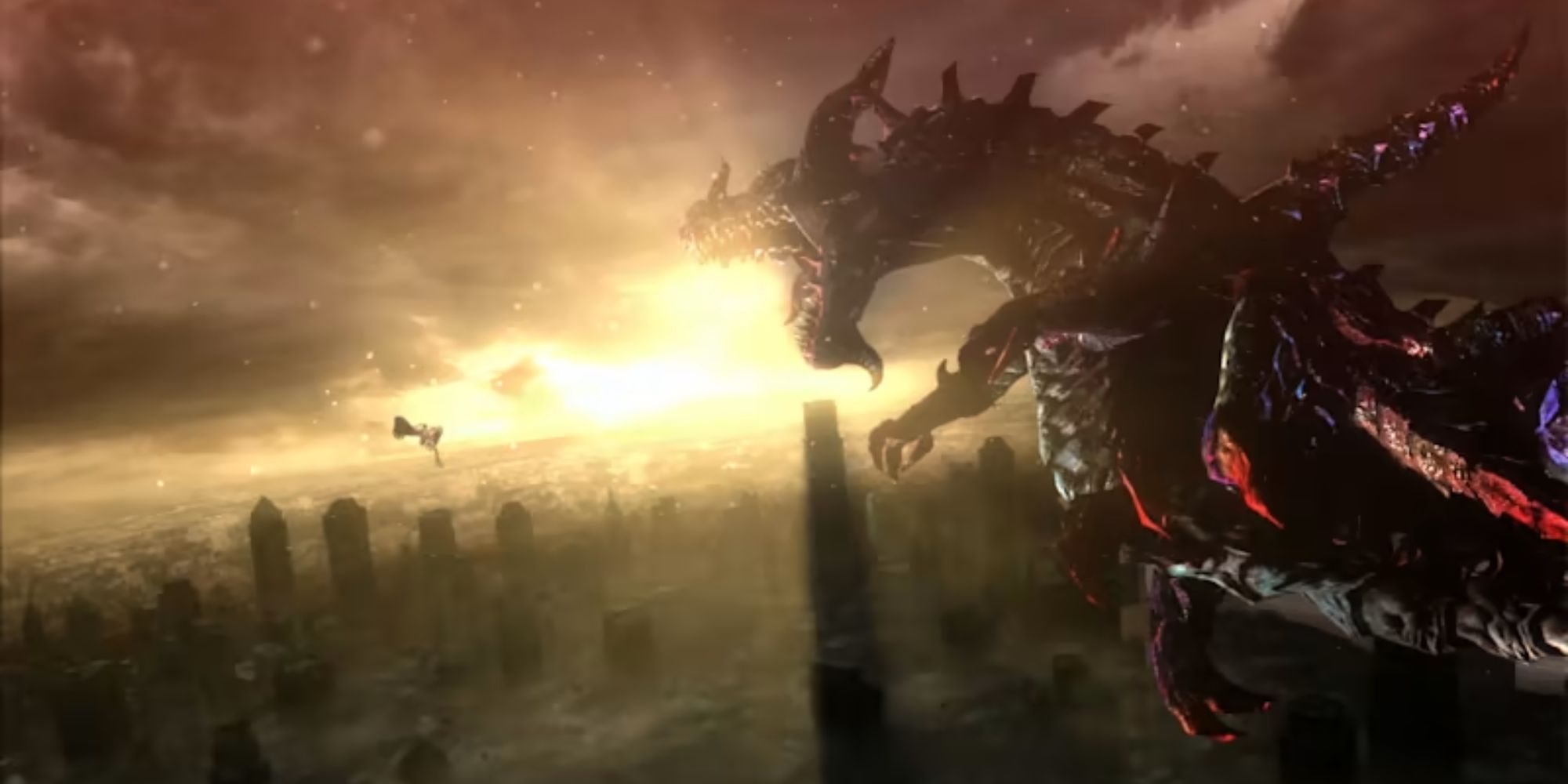 The original Bayonetta didn't even come out on Nintendo platforms, so it shocked many when news broke that Bayonetta 2 was being published by Nintendo as a Wii U exclusive. Not only did this sequel defy all expectations, but it also became known as one of the greatest games on the console.
Related: The Best Third Party Exclusives On Nintendo Switch
Both Bayonetta games were brought to the Switch during its first year, but they are straightforward ports without additional content. They both run much smoother than they did on the Wii U, but it would have been great to see something extra to justify repurchasing them.
9/12

Donkey Kong Country: Tropical Freeze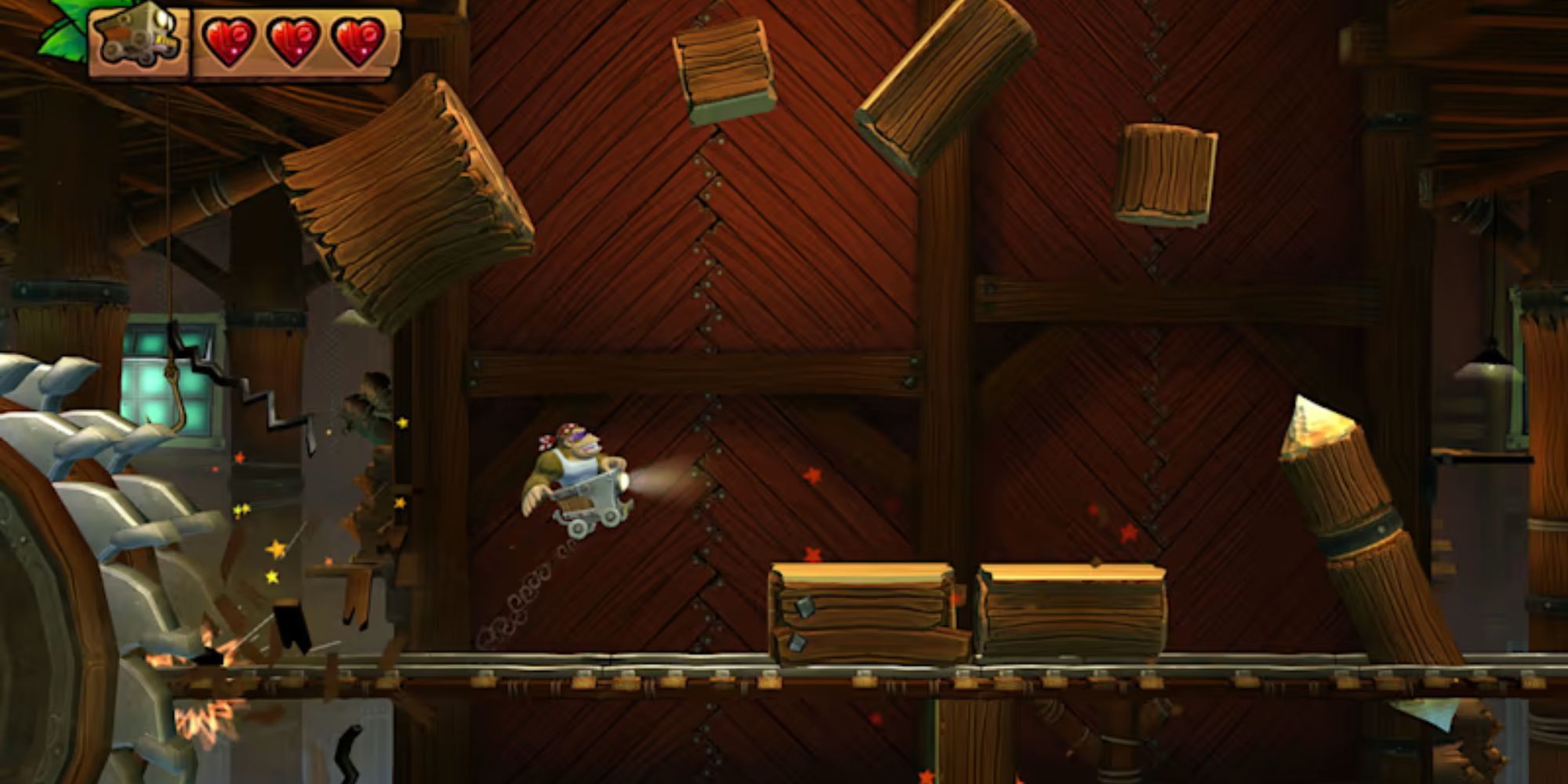 The Donkey Kong Country series is known for its difficulty, creative level design, and music, and Tropical Freeze for the Wii U continued that trend. It's also the first game to include more than two playable characters by adding Dixie Kong and Cranky Kong to the roster.
The Switch version of Donkey Kong Country: Tropical Freeze runs well and even includes a new mode that makes the game more beginner-friendly. If you're looking for a challenge or something to play with a friend, Tropical Freeze is guaranteed to scratch that platformer itch.
8/12

New Super Mario Bros. U Deluxe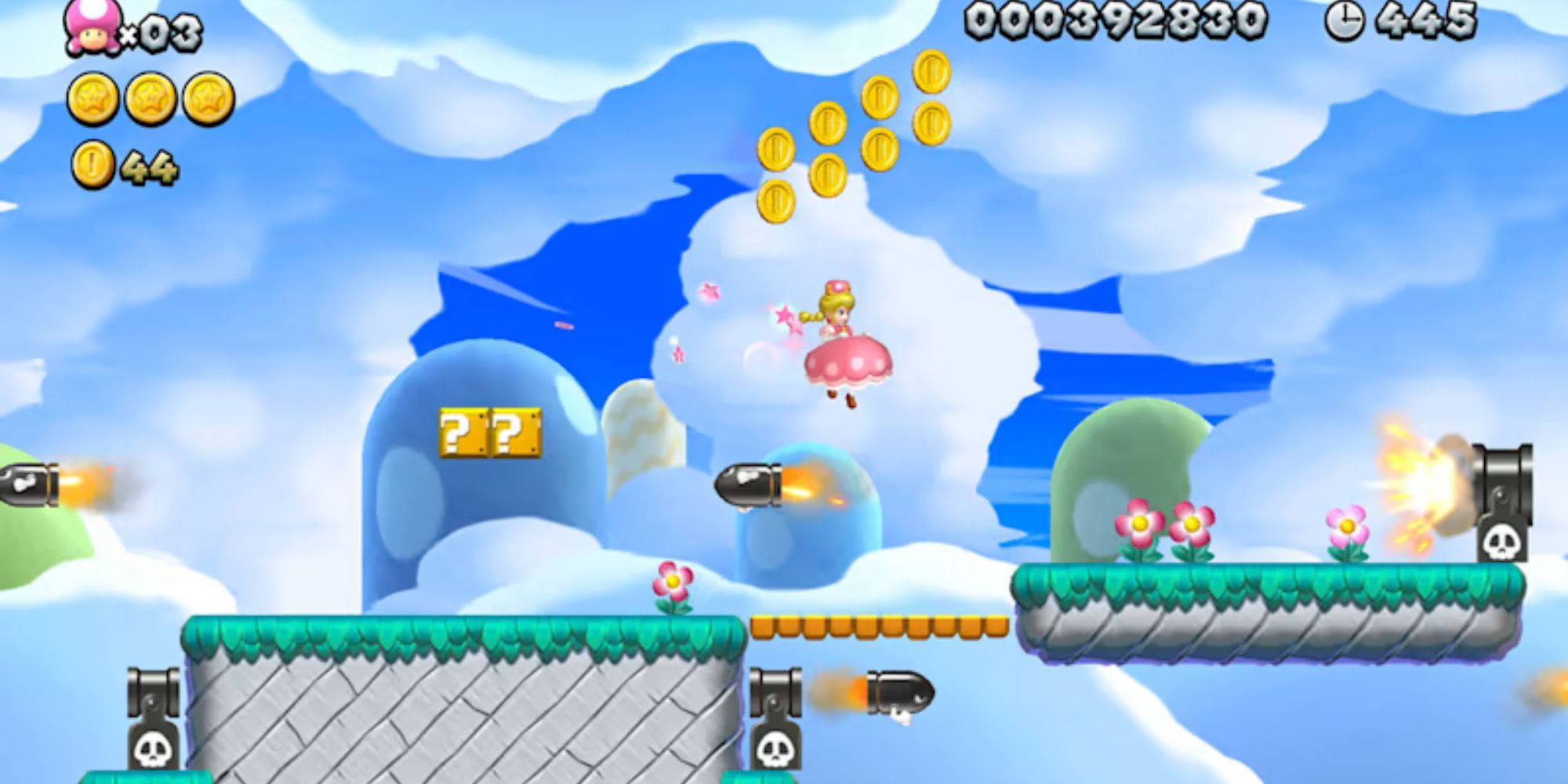 The New Super Mario Bros. series began on the DS and continued with new entries on both the Wii and Wii U. The Nintendo Switch received a port of the Wii U game with new modes and characters instead of a new release, possibly because fans were becoming bored by the formula.
If you love old-school platforming and are looking for something less challenging than Tropical Freeze, New Super Mario Bros. U Deluxe is an excellent choice. You can play with up to three friends as you try to save Princess Peach and the Mushroom Kingdom from Bowser and his minions once again.
7/12

Captain Toad: Treasure Tracker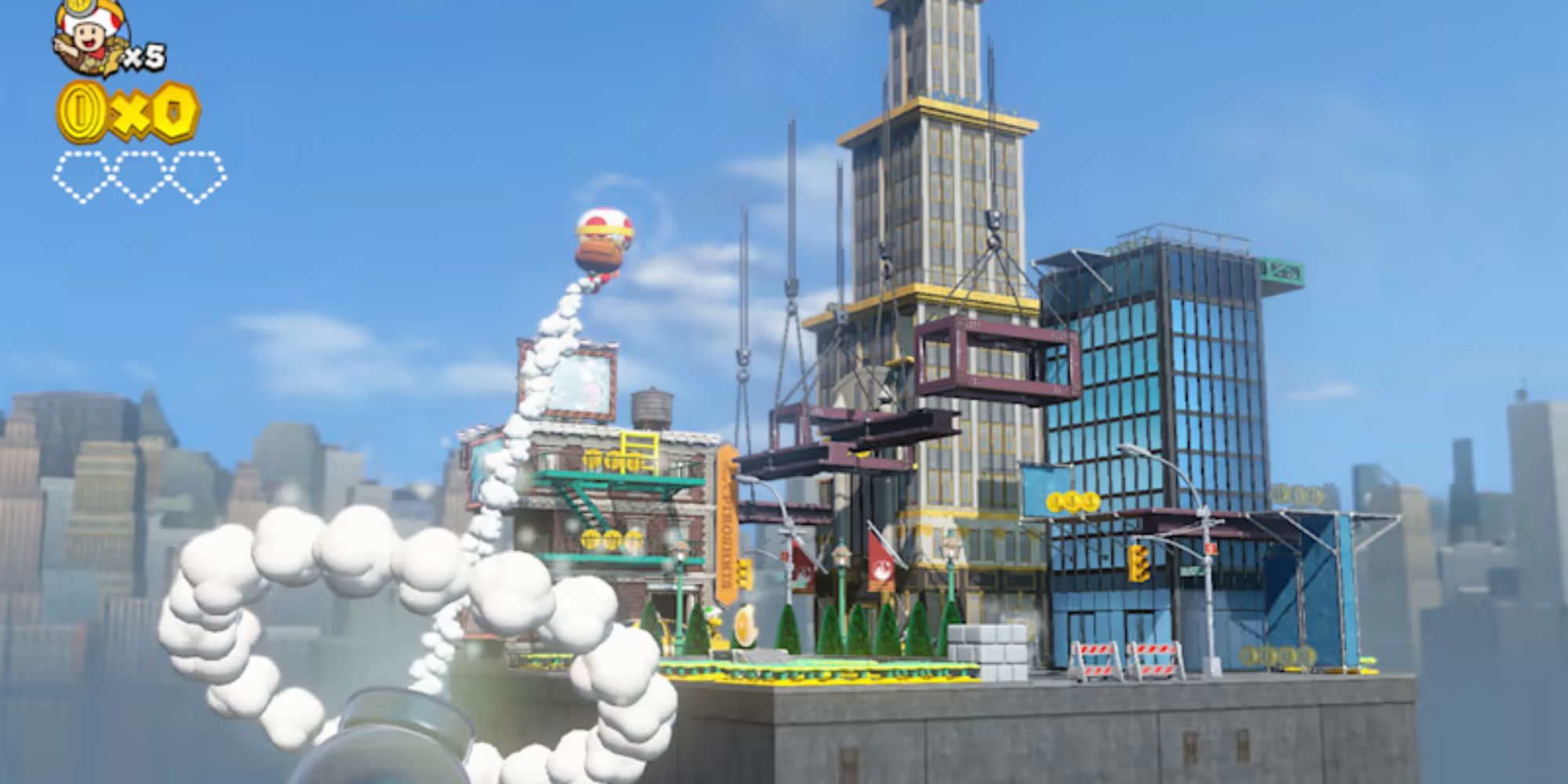 Captain Toad was first introduced in Super Mario Galaxy as a side character and eventually became the star of a series of puzzle-based levels in Super Mario 3D World. These stages were so fun and different from anything else that Nintendo decided to develop an entire spin-off game around them.
Related: The Best Co-Operative Puzzle Games
Your main objective in each stage is to find the path to the Power Star, which will require you to examine every nook and cranny to find switches, hidden routes, and more. Treasure Tracker also features a stellar co-op mode and some great boss encounters that make you think outside the box.
6/12

Pokken Tournament DX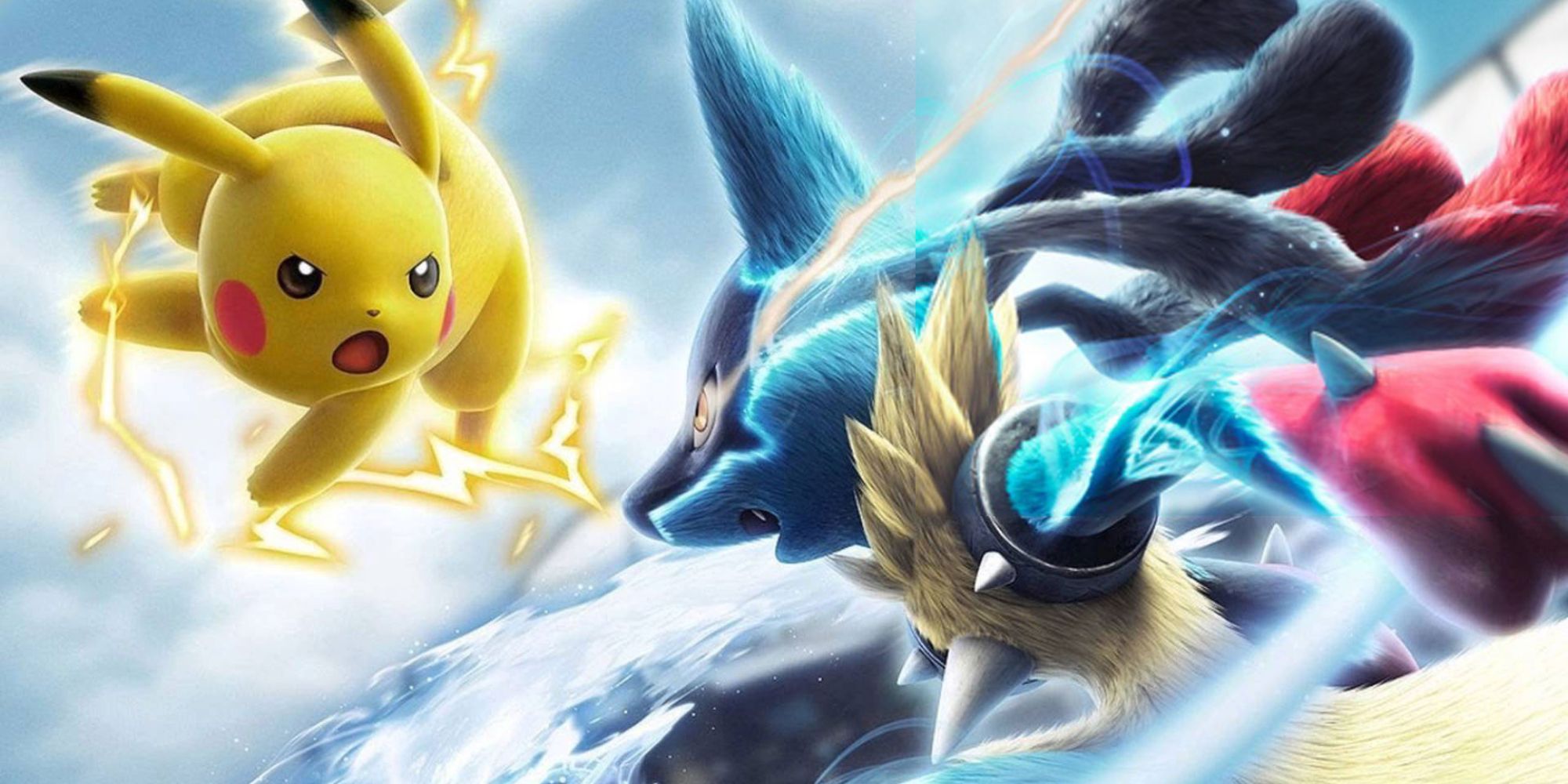 There have been plenty of Pokemon spin-off games over the years, but few feel as ambitious or surprising as Pokken Tournament. This fighting game allows you to choose a Pokemon and face another in one-on-one combat that blends traditional 2D fighting mechanics with an open arena concept.
Pokken Tournament DX for the Nintendo Switch is almost the same as the original version for Wii U, but it includes four new playable Pokemon and two more that you can purchase via DLC. It may not be as popular as Super Smash Bros., but Pokken is full of concepts and characters that are worth checking out.
5/12

Tokyo Mirage Sessions #FE Encore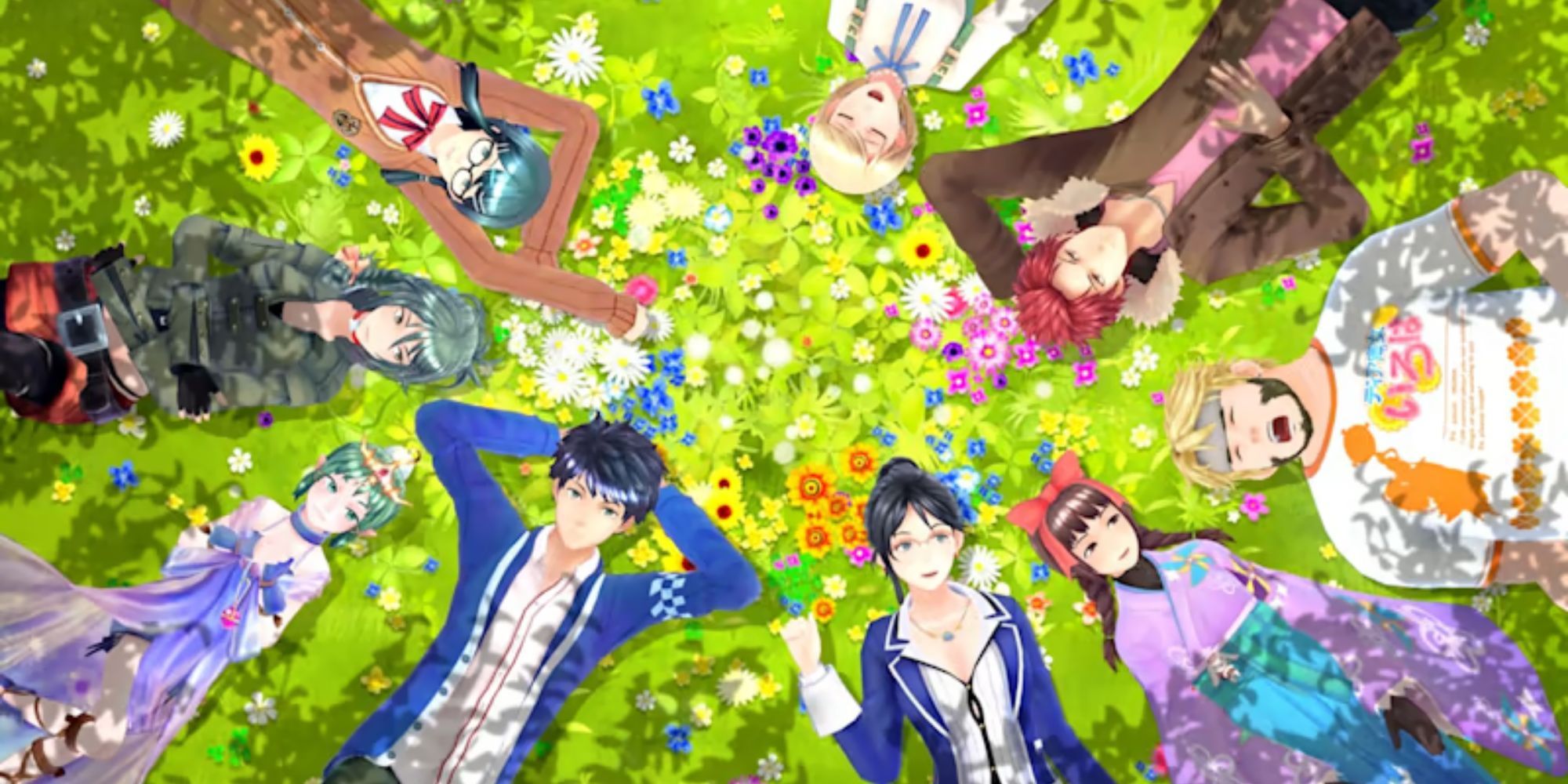 Aside from PlatinumGames, Atlus is one of the few developers that maintained a solid relationship with Nintendo through the Wii U era. While most of their games were released on the 3DS, they did develop a JRPG for the home console that blends characters from Fire Emblem with the gameplay from the Shin Megami Tensei series.
Tokyo Mirage Sessions is perfect for anyone who loves Persona, Fire Emblem, or high-energy musical numbers. The Switch port includes new story content, music, and party members, making an already spectacular game even better.
4/12

Pikmin 3 Deluxe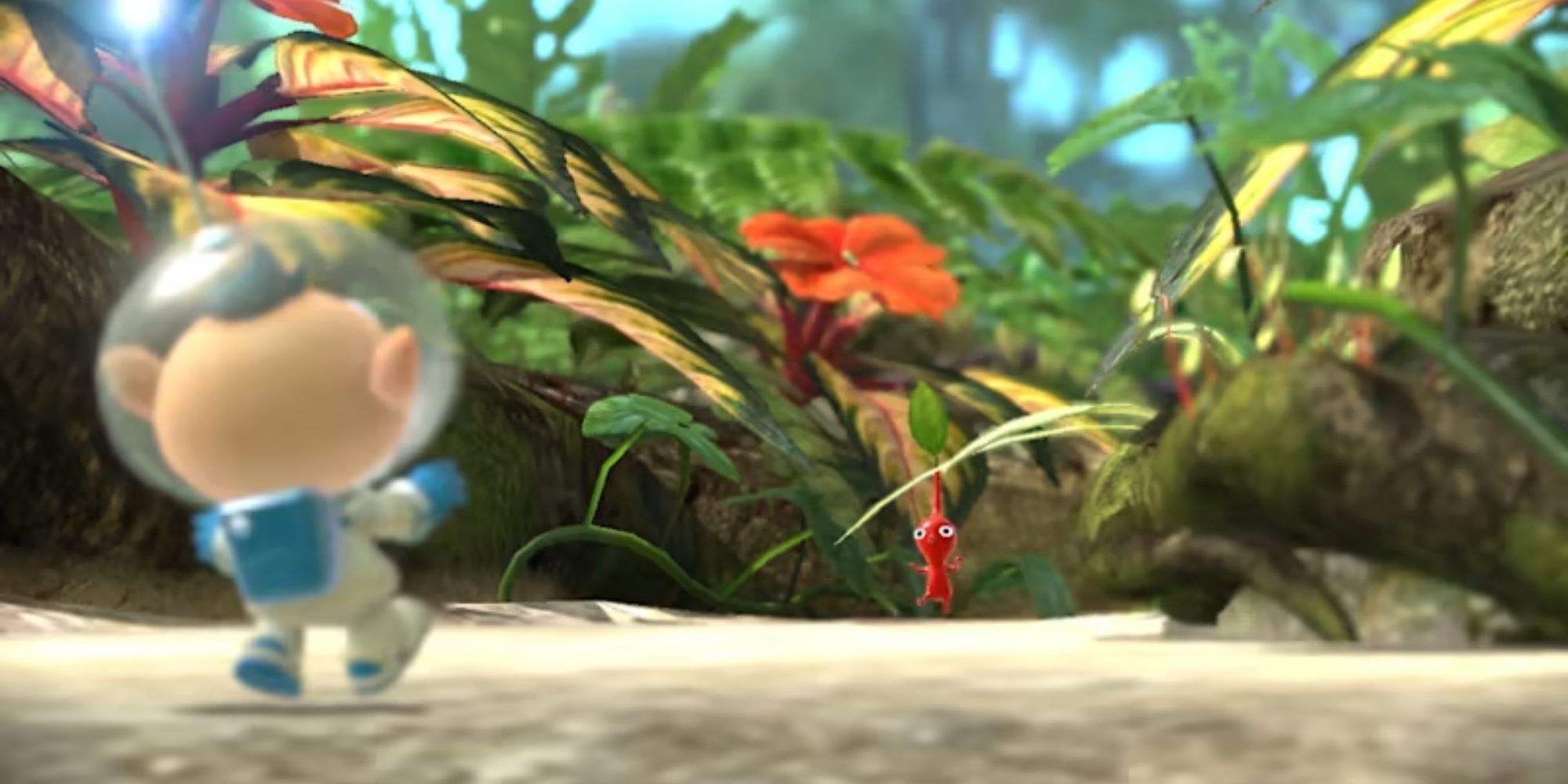 Pikmin 3 was released almost a decade after Pikmin 2 and, like Grand Theft Auto 5, features three playable characters that you can swap between to make exploration a smoother experience. After crashing onto planet PNF-404, it's up to you to befriend the locals, survive the wilderness, and find a way home.
The Switch port includes all the DLC from the Wii U version and new story content starring Olimar and Louie. While the original creatively used the Wii U GamePad, the Switch version of Pikmin 3 is still a blast to play either alone or with a friend.
3/12

Hyrule Warriors: Definitive Edition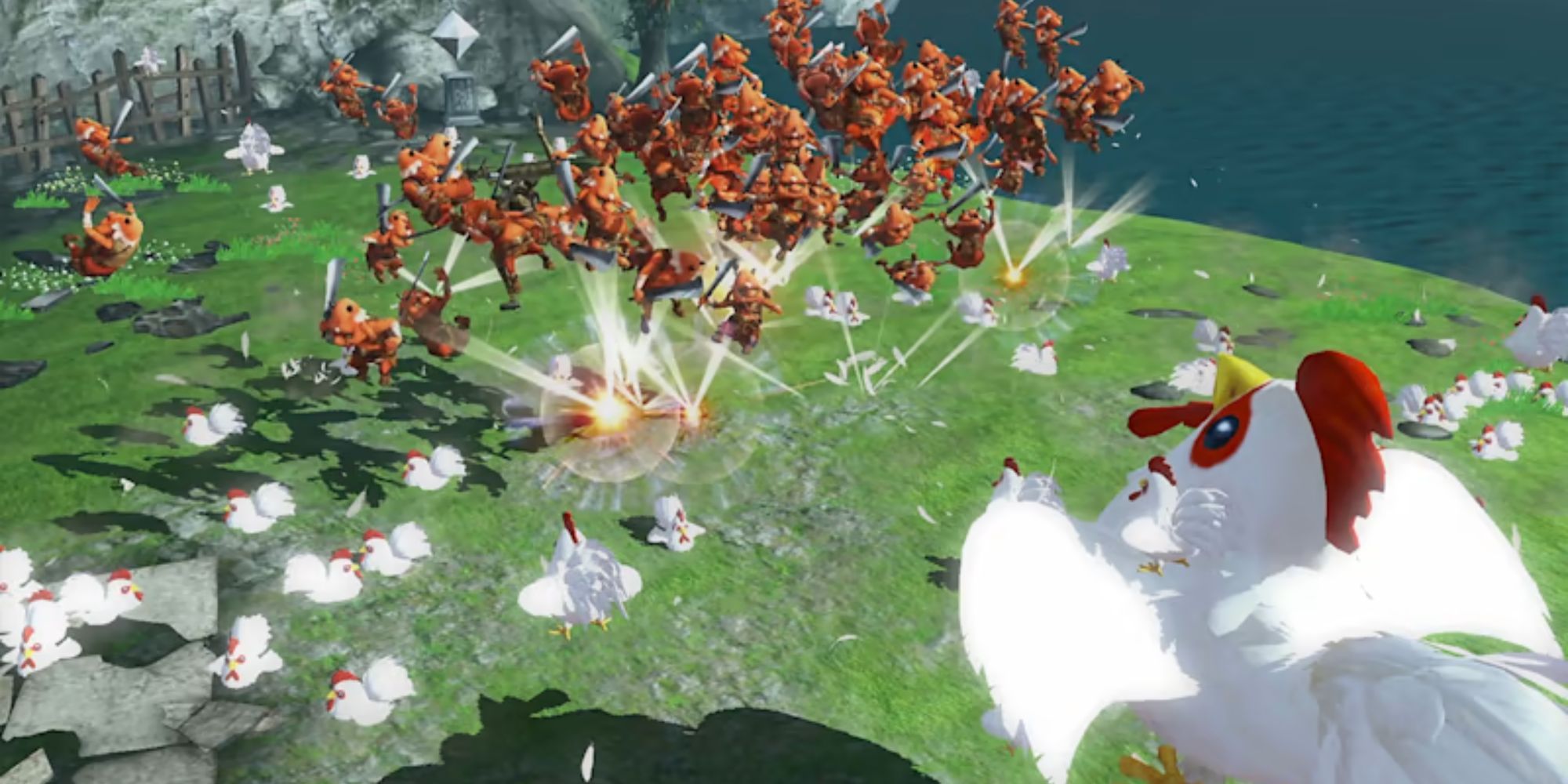 Nintendo doesn't often allow third-party developers to use its IPs, but The Legend of Zelda has always been one of the few exceptions. Hyrule Warriors was developed by Omega Force and mixes their infamous hack-and-slash gameplay with the world of Hyrule.
Hyrule Warriors was also released on the 3DS with new content and characters, but the third and final version on the Switch takes everything from the previous iterations and puts them into a single game. Because of this, there is so much to do in Hyrule Warriors: Definitive Edition that you could easily spend hundreds of hours playing it.
2/12

Mario Kart 8 Deluxe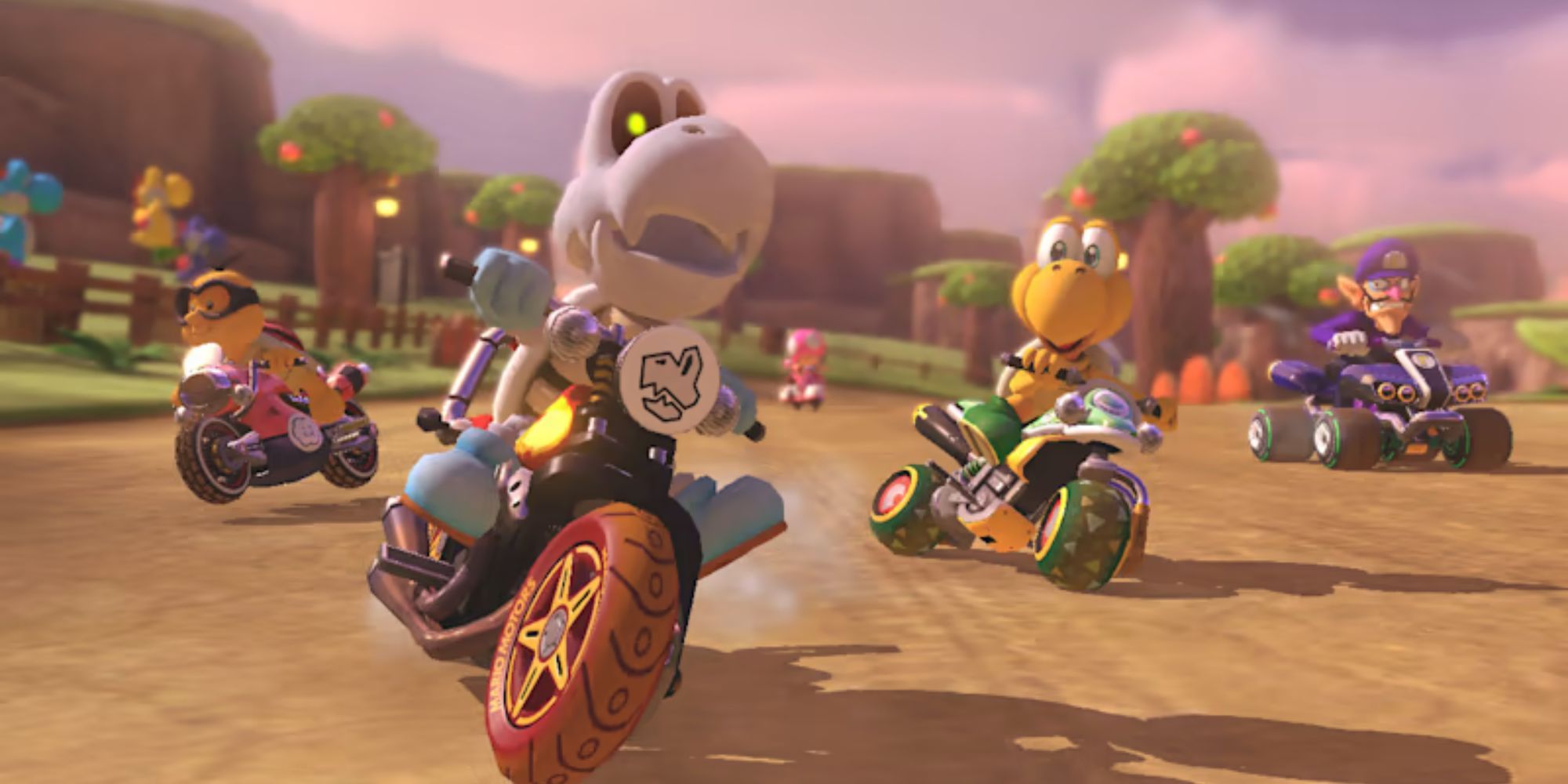 Since the SNES, every Nintendo console — including the handhelds — has received a new Mario Kart. While the Switch may become the outlier, it received a port of the Wii U's Mario Kart 8 within its first year and improved on it significantly by including an updated Battle Mode, new characters, and DLC.
Mario Kart 8 was one of the best games on the Wii U, and Nintendo's constant support for it has helped it become one of the most popular and best-selling games of all time. It's full of modes, customization options, and one of the best soundtracks on the Switch.
1/12

Super Mario 3D World + Bowser's Fury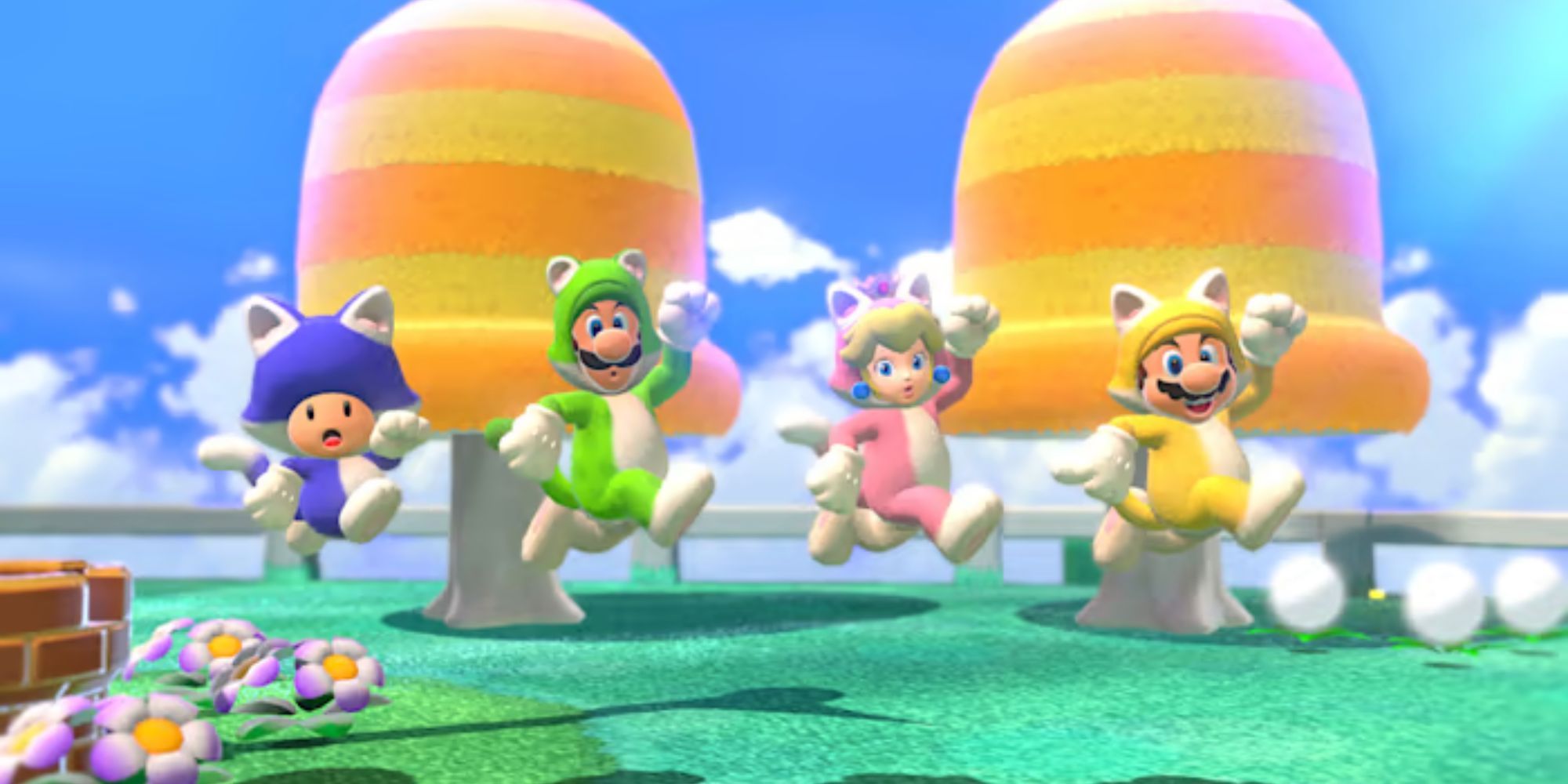 After years of playing through repetitive New Super Mario Bros. games, Super Mario 3D World for the Wii U felt like a breath of fresh air. Its creative level design, phenomenal soundtrack, and fantastic multiplayer made it one of the best games on the Wii U, but the Switch version somehow found a way to make the package even better.
Super Mario 3D World for the Switch includes a short campaign — Bowser's Fury — that puts Mario in an open world for the first time. While 3D World remains essentially the same, the inclusion of this excellent adventure makes Super Mario 3D World a must-own for anyone with a Nintendo Switch.
Next: Every Nintendo Console Ranked By Innovation