The longest reigning queen of the United Kingdom died a peaceful death at 96, leaving her prestigious throne in the hands of her son Charles III. Queen Elizabeth II was not only one of the biggest monarchs of her time but also one of the biggest style icons in history. 
ADVERTISEMENT
Article continues below this ad
Despite spending her time for the betterment of the United Kingdom, Elizabeth II also shared some intriguing interests in life. Vividly, the royal queen was a Nintendo Wii fanatic as she owned a limited edition of the console. Moreover, Queen Elizabeth II enjoyed gaming Wii Sports Bowling, spending millions of hours on the Nintendo title. 
ADVERTISEMENT
Article continues below this ad
Queen Elizabeth II, the longest reigning monarch of the United Kingdom, was surprisingly a Nintendo fanatic
It is no secret that children are die-hard fans of video games as they enjoy different types of content. They invest in different genres, learning multiple things until they find out their favorites. Such had been the case for Prince William, who enjoyed video games on the Nintendo Wii U. 
DIVE DEEPER
Apparently, William's girlfriend, Kate Middleton, had bought him the £200 gift for Christmas, allowing him to explore his interests. However, William wasn't the only one searching for his favorite, as his grandmother Elizabeth II also joined the party. Willam had to share the console with his beloved grandmother as she'd developed a keen interest in the Nintendo marvel. 
The Mirror was the first to disclose this information as they received it from a source at the Royal Palace. The source claimed that Queen Elizabeth II, despite being 81, enjoyed Wii U Bowling as she spent countless hours on the game.
"She played a simple ten-pin bowling game and by all accounts was a natural. It was hilarious. William was in fits of laughter. He was enormously impressed at having such a cool gran," the source said while talking to the magazine.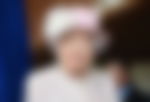 Despite her age, the queen had strong hand-eye coordination, as the people at the palace saw her firmly challenge Prince William. "His only difficulty now is prising it away from the Queen's clutches. She showed all the signs of becoming a Nintendo addict," the source confirmed with the magazine. 
ADVERTISEMENT
Article continues below this ad
Video games have no limits!
This just proves so many things about video games, as they have no limits. They cater to all types of audiences, entertaining them and allowing them to have a good time. And Queen Elizabeth II just set the right example for it!
ADVERTISEMENT
Article continues below this ad
WATCH THIS STORY: From Call of Duty to Minecraft: Ranking the Highest Selling Video Game Franchises of All Time
What are your thoughts about this? Did you know that Queen Elizabeth was secretly a Nintendo fan? Let us know about your favorite Nintendo Wii games in the comments section.