Day 3 of the PUBG New State Pro Series Mobile Challenger, which took place on January 7, saw teams from Groups A and C facing each other. Although 7Sea Esports did not win a single match today, they earned 54 points in five games, which led them to finish first in the overall rankings.
Following them were Team S8UL, who gained 42 points today, making them the second side to cross the 100-point mark in the Mobile Challenger. A good tactical approach helped Team Insane jump six spots on Day 3 and come third with 99 points. However, True Rippers showed the greatest improvement on the third day compared to their previous performances; they finished in the fourth spot. Team NexGen, known for their aggressive gameplay, has gained the fifth position in the overall rankings.
Team XSpark has jumped to the 18th position with 45 points. On the other hand, Gods Reign, WSF, and Team Tamilas are in the 25th, 26th, and 27th spots, with 30, 29, and 28 points, respectively. Chemin and The Five Chief were at the bottom when Day 3 concluded.
---
Match-wise overview of PUBG New State Mobile Challenger Day 3
Match 1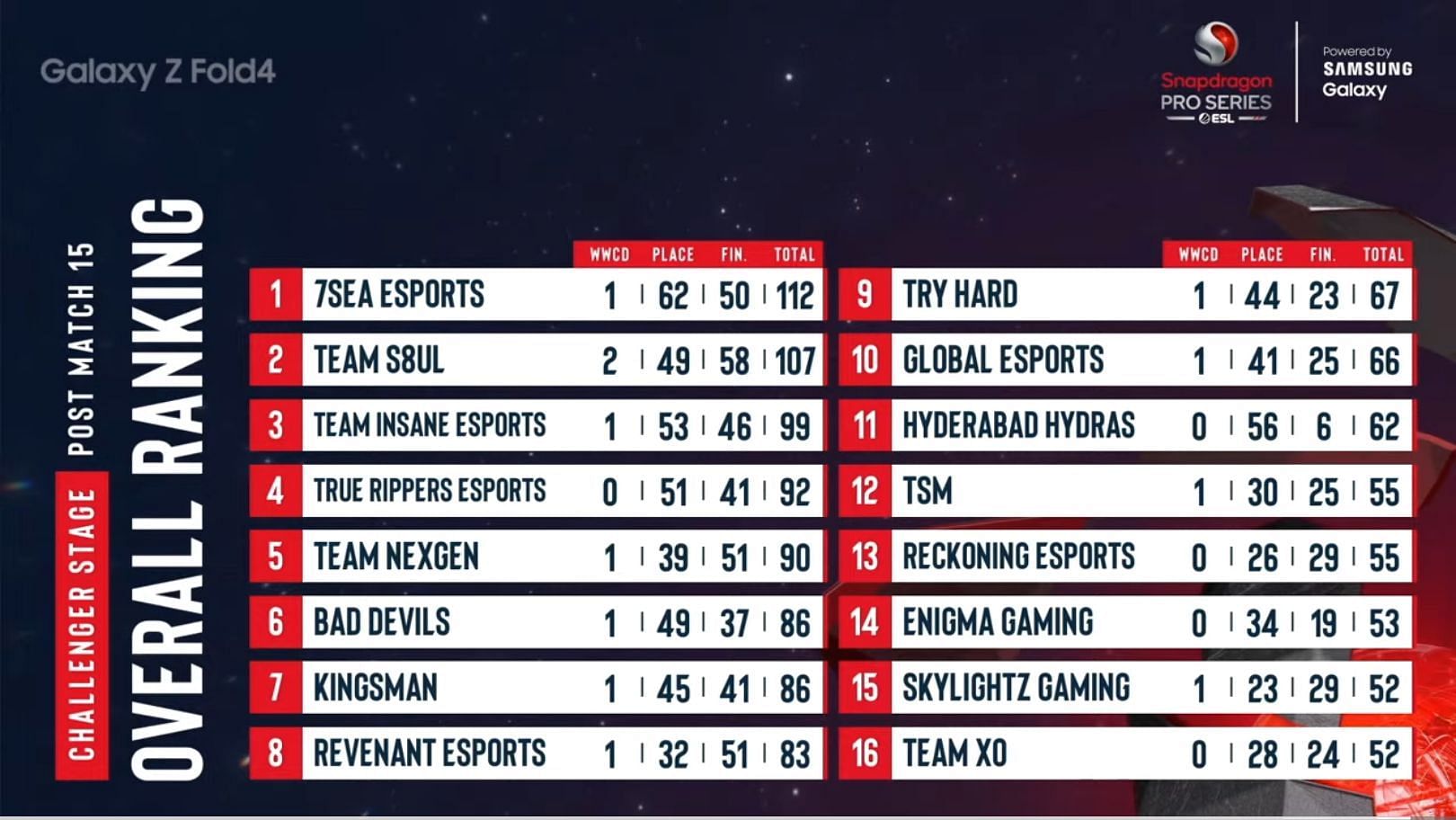 Lucifer from Bad Devils clinched a 1v2 battle against True Rippers in the final moments of Day 3's first match, leading his team to victory. The side collected seven frags in this game. However, as a result of Hellon's 1v4 against 7Sea Esports, True Rippers topped the match standings with 15 finishes.
---
Match 2
The second match played on the map of Troi and was won by NexGen with eight kills. Enigma Gaming and Direct Rush partook in a healing battle in the last few circles to grab the next two spots on the podium.
---
Match 3
Team Insane Esports exhibited a tactical masterclass to come out victorious in the third match with 12 frags. 7Sea, once again, made it to the top five with five kills, while Direct Rush continued their passive gameplay, through which they obtained 10 placement points in this game.
---
Match 4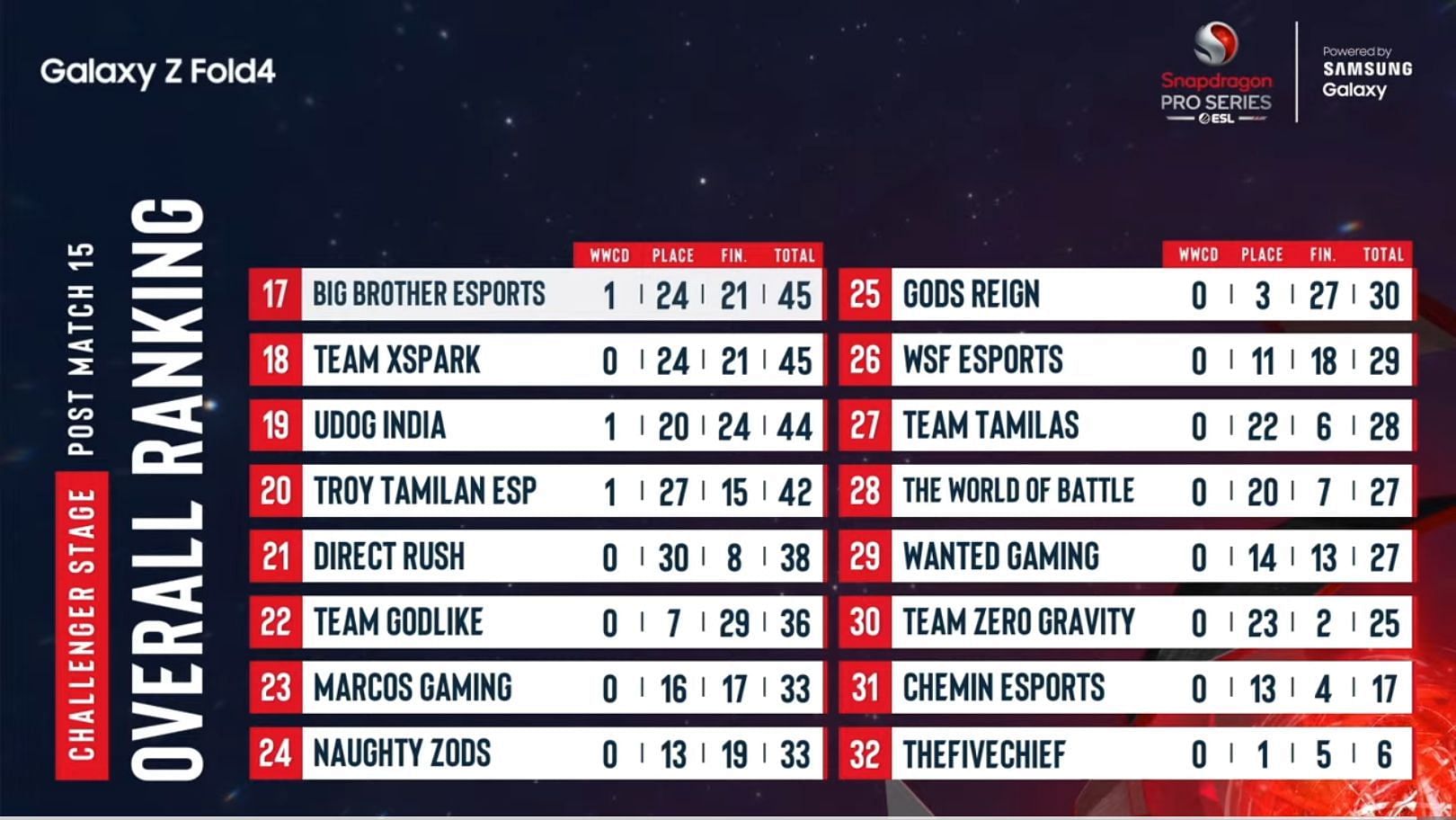 Udog India, table toppers of PUBG New State Qualifier Finale, were blessed with a zone shift in the fourth match, and they took full advantage of this to grab the match with 10 finishes. Team Insane Roach led his team to the runners-up spot in this game, while NextGen — despite being eliminated early — grabbed seven kill points.
---
Match 5
Kingsman played fearlessly to clinch the day's final match with 13 frags. True Rippers displayed passive gameplay and occupied second place with a single elimination. Team S8UL managed to acquire the third spot with eight kills, even though the zone didn't favor them.
Edited by Soumyadyuti Ghosh