Kirby and the Amazing Mirror is coming to Nintendo Switch Online's GBA library, which will really make the multiplayer 'metroidvania' shine.
Nintendo's history of handheld console development is finally getting a spotlight through the Switch Online subscription service. Game Boy and Game Boy Advance (GBA) libraries were announced and released on February 8 as part of the latest Nintendo Direct, the latter available through the Expansion Pack tier. Only six GBA titles are included as of this writing, and there is reportedly no set schedule for Nintendo Switch Online's Game Boy libraries, but a few upcoming releases are confirmed. Among them, Kirby and the Amazing Mirror will have a particularly important new lease on life.
Kirby is the brainchild of Masahiro Sakurai, and it has been a staple of Nintendo's handheld ecosystem since 1992. The series is arguably going stronger than ever, with 2022's Kirby and the Forgotten Land as well as Kirby's Dream Buffet being followed up through a Nintendo Switch remake of the Wii classic Kirby's Return to Dream Land – releasing tomorrow. Amazing Mirror isn't purely a HAL Laboratory production, co-developed by Capcom subsidiary Flagship and Dimps, but having online multiplayer could bring it to the forefront as the game prepares for its 20-year anniversary in 2024.
RELATED: Kirby's Return to Dream Land Deluxe Really Gives Magolor His Due
Kirby and the Amazing Mirror's Unique Take on the Pink Puffball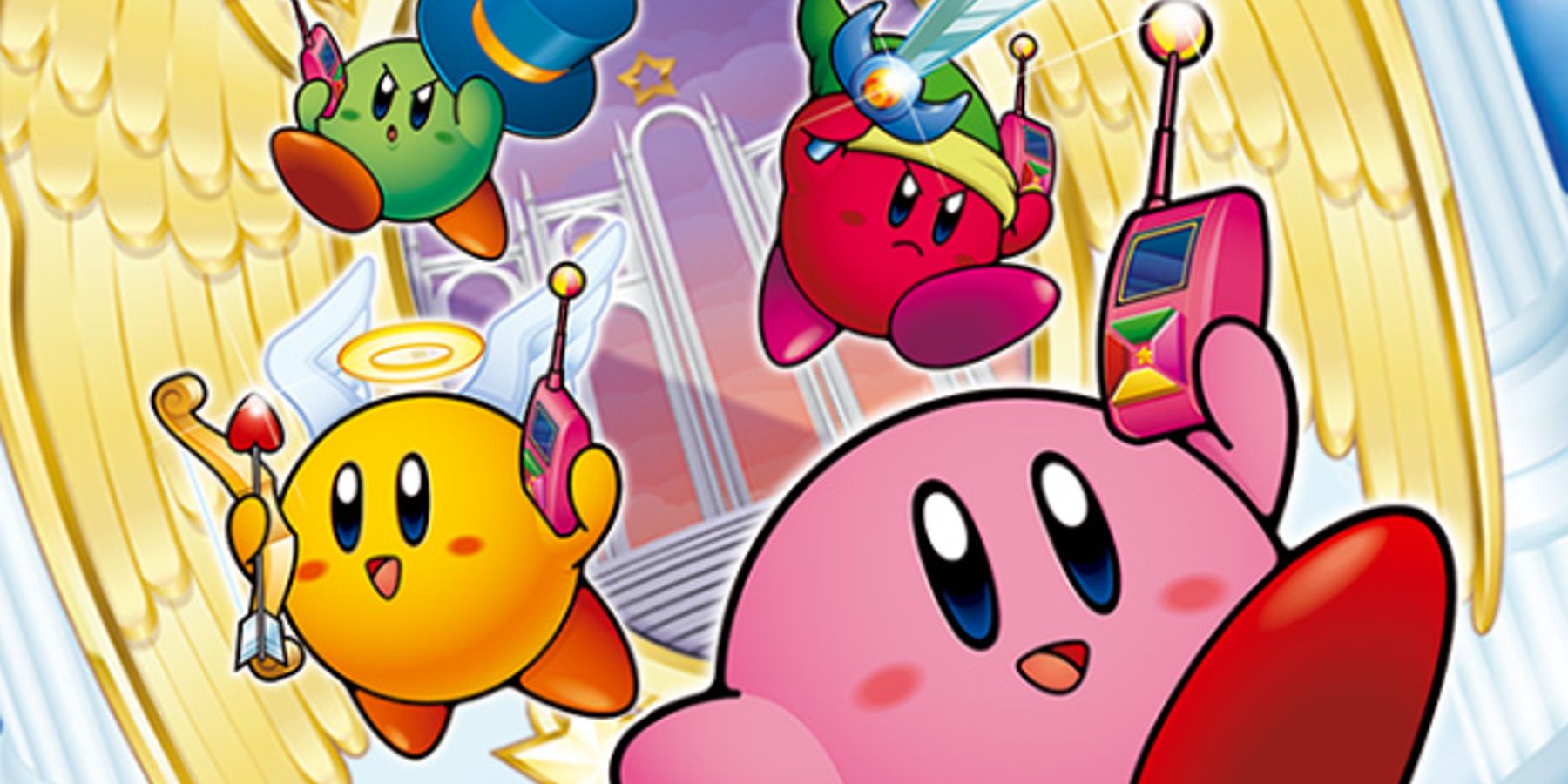 While the Kirby franchise is known for beginner-friendly 2D platformers and cutesy spin-offs, Kirby and the Amazing Mirror shook things up with a pseudo-metroidvania design. After a mysterious being named Dark Meta Knight begins causing trouble in Dream Land, the original Meta Knight and Kirby follow him into the Mirror World through a portal in the sky. However, Kirby is split into four colored variants of himself during a scuffle with Dark Meta Knight, mimicking the conceit of Flagship's take on The Legend of Zelda in the multiplayer title Four Swords.
The Mirror World is an interconnected maze of areas akin to typical Kirby levels, with some being closed off until the player solves puzzles using specific Copy Abilities. Kirby must collect all eight shards of the Dimension Mirror by defeating bosses in each area, after which he is able to take on the game's final cosmic terror: Dark Mind. Various collectibles can be gathered along the way, like Spray Paint color palettes for Kirby, and fans of Super Smash Bros. can find references like Master and Crazy Hand serving as the boss in Candy Constellation.
RELATED: Every Game Boy Advance Game Available on the Nintendo Switch at Launch
Nintendo Switch Online Features Will Be a Huge Boon for Amazing Mirror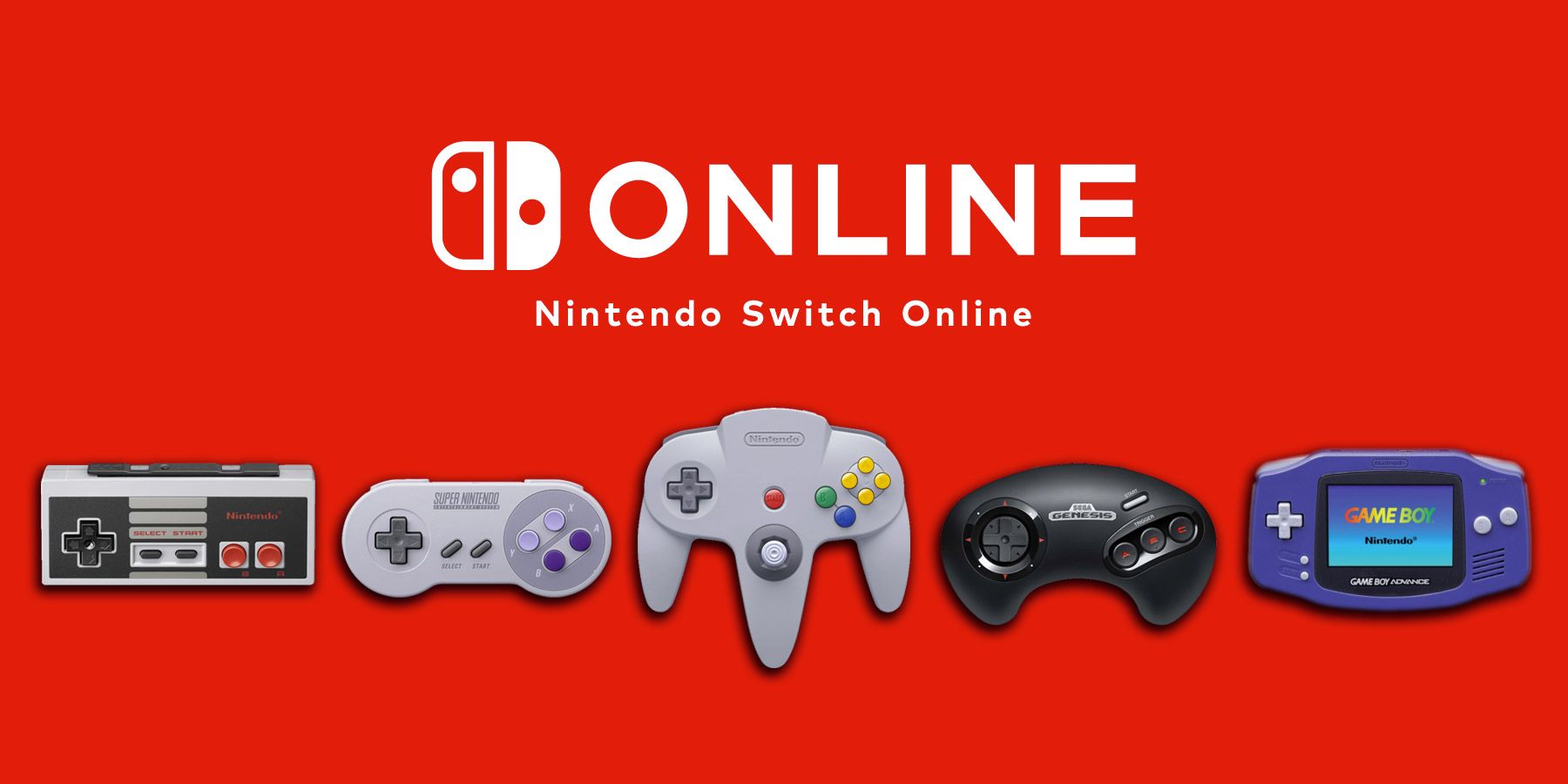 Kirby and the Amazing Mirror is one of five GBA titles confirmed to be "coming soon" on the My Nintendo Store listing for Switch Online's new library, the others being Metroid Fusion, Fire Emblem: The Blazing Blade, F-Zero Maximum Velocity, and Golden Sun. While Amazing Mirror also released on the Wii U Virtual Console and on 3DS via its Ambassador Program for early adopters, Nintendo Switch Online will be the definitive way to play once 3DS and Wii U eShops shut down this March.
However, Switch will also be a definitive way to play Amazing Mirror for mechanical reasons. The game's four Kirby conceit is not merely aesthetic; its "open-world" structure lets each Kirby loose to explore areas on their own. When playing solo, Kirby has a cell phone that calls his fellows to one region so that they can help one another battle bosses or solve unique puzzles, such as moving massive blocks that require all four Kirby players to use their suction.
In 2004, fans who owned multiple GBA consoles, different multiple copies of Amazing Mirror, and a Link Cable could each control a Kirby and explore independently to unlock fast travel nodes and complete zones. Needless to say, it's unlikely the multiplayer feature got a ton of traction as a result of this high investment cost. But Nintendo Switch Online libraries for consoles like N64 have added online multiplayer to experience older titles to their fullest, and Amazing Mirror should get the same treatment. More players getting to experience this unique part of Kirby history may just lead to renewed interest in a metroidvania-style game, and HAL Laboratory could plan to do even more for Amazing Mirror's 20th anniversary.
Kirby and the Amazing Mirror is available now on 3DS and Wii U, with a Nintendo Switch Online port coming soon.
MORE: Nintendo Switch Online Adding Mario & Luigi: Superstar Saga Means Representation for Super Mario RPG