Mario Kart 8 Deluxe reaches a new sales milestone, as the chaotic Nintendo Switch racer shows no signs of slowing down.
Mario Kart 8 Deluxe has reached a new sales milestone, all despite the increasing age of both the game and the Nintendo Switch platform. While the game is five years old at this point, it seems players haven't lost interest in the chaotic Mario-themed kart racer just yet.
Mario Kart 8 Deluxe is an expanded version of Mario Kart 8, which originally launched for the Wii U way back in 2014. Introducing new characters like Splatoon's Inkling Girl and Boy, Link from The Legend of Zelda, and the playable Villagers and Isabelle from Animal Crossing: New Leaf, as well as all the DLC that eventually arrived for the original game, there's plenty to keep Nintendo fans happy.
RELATED: Mario Kart 8 Deluxe Gets Update 2.2.1
Mario Kart 8 Deluxe has now reached a new milestone, shipping over five million copies in Japan alone. While it's a new accomplishment, this puts it considerably behind other recent Switch titles like Splatoon 3 and Pokemon Scarlet and Violet. However, overall, the game has reached nearly 50 million copies sold worldwide, which is no small feat. The fact that its sale numbers continue to go up is likely due to the influx of players picking up the Switch for the first time as well as new content releasing for the game.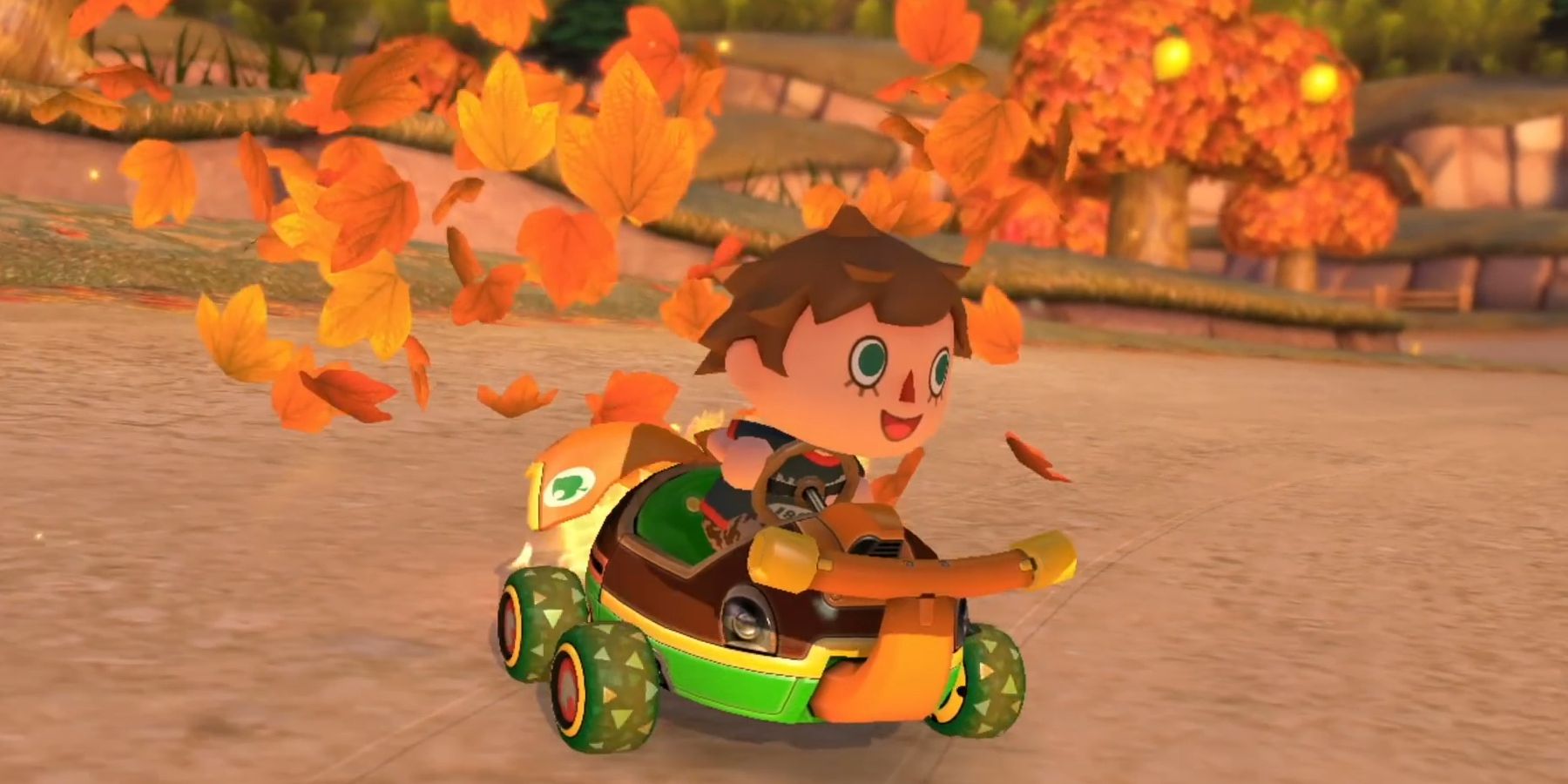 Not long ago, Nintendo revealed that Mario Kart 8 Deluxe, years after its initial release, would be receiving new DLC. The Booster Course Pass adds dozens of new tracks to the game, gradually released over time. These tracks have come from Mario Kart games across the history of the franchise, including the mobile game Mario Kart Tour. The title also surprised fans by introducing an item restriction mode, allowing players to turn off dreaded items like Blue Shells, or if they're interested in making everyone miserable, keeping nothing but the worst items in the game.
The Booster Pass content for Mario Kart 8 Deluxe will continue arriving through the entirety of 2023. It remains to be seen if the game will receive any other content, like new drivers or costumes past that point. However, with the Nintendo Switch approaching its sixth birthday, a new Nintendo console could end up bringing a new Mario Kart experience with it. However, with no word from Nintendo yet on what its next console is going to be, Mario Kart 8 Deluxe is likely to continue seeing sales success in the year to come, and quite possibly beyond that, as well.
Mario Kart 8 Deluxe is available for Nintendo Switch.
MORE: Mario Kart 8's New Feature Finally Brings the Chaos that Fans Want
Source: GoNintendo