Leagues.gg has been appointed operator for parts of the NLC and its divisions for 2023 under license holder Freaks 4U Gaming.
The NLC is of course the Northern League of Legends Championship, the EMEA Regional League for the UK, Ireland, Nordics and Malta.
It's a dramatic u-turn, given the fact that one year ago, Leagues.gg was forced to halt its amateur League of Legends circuit in the region by developer Riot Games and tournament organiser Freaks 4U.
The news comes after earlier reports we heard that Freaks 4U would be teaming up with a partner to run the NLC this year.
The NLC said on its Twitter account it's excited to bring in local partners as it looks to 'help the NLC reach its true potential'.
Leagues.gg co-owner Mathias Horn told Esports Insider he feels the NLC has been run 'exceptionally', and he hopes to 'optimise costs and maximise participating players in the ecosystem'.
Mathias said: "In almost all ways, the NLC has in 2022 been running exceptionally, especially on the production side, which F4U has masterfully executed. With us onboard we will focus on reviving national activities in the Nordics and try to diversify the model for fan acquisition.
"The primary focus is to optimise costs and maximise the participating players in the ecosystem. This aligns well with the interests of Riot Games and F4U."
Community reacts amidst NLC caster shake-up
The news comes a few months after the NLC was downgraded to a non-accredited ERL.
This meant participating teams in Division 1 dropped from ten to eight, and NLC financial stipends for teams were reduced from €200k to €45,000 for the year.
As a result of the changes, the NLC also said it would also have 'downscaled broadcast, media content and coverage'.
It looks like this means the NLC 2022 caster line-up has been entirely let go, with lots of talent looking elsewhere, for example UK casters Jamada and Nymaera a part of the LPL broadcast for 2023.
Esports News UK has heard the NLC may only have a couple of casters for 2023. The line-up is still to be announced ahead of the NLC Spring 2023 start date on Tuesday January 24th.
NLC Division 1 2023 Spring will also have no studio broadcast, but lower divisions will continue.
Some of the 2022 broadcast team reacted to all the changes.
The NLC 2022 host, Archarom, said: "Just to be clear, I was not aware I wasn't going to be called until this post came up. I was also told to relax in December because I would get a job (I didn't). To be honest this was too much, and I think I will be leaving League.
Former NLC caster Initialise added: "Sadly I, along with the rest of the 2022 team, were not contacted about casting this split. I wish the new team the absolute best of luck taking forward the stories and history of an incredible region. Still, I can't help but feel deflated that none of us were considered."
His brother, and another former NLC caster, Nymaera, commented: "Sadly, none of the 2022 NLC talent were contacted to be on broadcast for this year. I wish the new talent the best of luck with covering this storied region, but I'm left sad that the hugely skilled individuals who cast the NLC with such love were not considered."
Others, including team owners and staff, were frustrated to learn of the news as it was posted on social media.
Ruddy Esports owner DonJake said: "Why am I learning this at the same time as all of you."
Verdant LoL director Froomie added: "Orgs shouldn't be learning about this at the same time as Twitter. What is Freaks4U's role now exactly? I wish they'd just **** off and leave us alone."
Others also were supportive of Leagues.gg and congratulated them on the appointment.
NLC 2023 Spring roster roundup – all eight Division 1 teams listed
The Northern League of Legends Championship NLC 2023 Spring Rosters have been finalised, ahead of the league's start date on January 24th 2023.
Which players are on each team? Riot's public ERL Player Database has been updated for some time now, listing the current players on each of the eight NLC Division 1 Spring teams, which we've included below with official org announcements.
Domino Esports
Domino replaced Nyyrikki in NLC Division 1, a team that were also in talks with UK org Lionscreed to potentially take their spot.
Flaxxish
Flowing
Shaolin
Lari
Snabipojk
Subs: 2Axes, Baran and Potatoporcupine
Nativz
Nativz are an Irish org that were promoted to NLC Division 1 a few months ago.
Spooder
Flawed
unexpected
Remix
Baloo
Nord Esports
UK support Kasing has joined new org Nord Esports after his former team X7 ceased operations. And this org has been set up by some former staff from Bifrost, who, among others, claim they are owed money by Bifrost. The roster is as follows:
Wao
Akabane
Furuy
Woolite
Kasing
Routins (mid sub)
Riddle Esports
Riddle are one of only two orgs that were in NLC Division 1 last year, along with Vanir. They're an experienced org in this region and are back with the following roster for Spring Division 1:
Banderas
YoHan
FireRain
Reptile
Kibah
Sub top: Rudolf
Ruddy Esports
UK org and grime maestros Ruddy acquired their NLC Division 1 slot from MNM Gaming.
Esports News UK the below has changed somewhat, with Kerberos and Kibah switching out. Ruddy are set to make their announcement soon.
UniQ Esports Club
UniQ have replaced Dusty in the NLC, who also won the Aurora Open last year.
Nijhuis
Antwere
Paul227
CyraXx
PederseNN
Vanir
Vanir were the first to announce their roster for NLC Spring 2023 Division 1:
Lingwi
Ploxy
Luka
Chrisberg
Touch
Riziki (sub ADC)
Verdant
Last but by no means least, Verdant are another UK org that made it to NLC Division 1 after JD XL, Excel Esports' now defunct academy team, left the NLC.
Nille
Taxer
Erolle
Kehvo
Klaj
Subs: Ragnarr (bot), FlayStation (support), Munkholm (support), James 'TheGovernor' Gove (top), Aesthetic (jungle)
Read more NLC news here.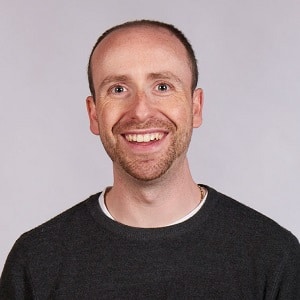 Dom is an award-winning writer who graduated from Bournemouth University with a 2:1 degree in Multi-Media Journalism in 2007.
As a long-time gamer having first picked up the NES controller in the late '80s, he has written for a range of publications including GamesTM, Nintendo Official Magazine, industry publication MCV as well as Riot Games and others. He worked as head of content for the British Esports Association up until February 2021, when he stepped back to work full-time on Esports News UK and as an esports consultant helping brands and businesses better understand the industry.