Sony's two latest PlayStation consoles are the medium by which many play their favorite video games – but with such a long gap between the releases of the PlayStation 4 and the PlayStation 5, it can be difficult to determine which has contextually performed better. Of course, being the latest-gen PlayStation console, the PS5 outshines the PS4 on all technical fronts, but this isn't the only factor to consider when it comes to general success and public reception. When taking a look at each console's highs and lows two years into release, the winner isn't quite as clear.
The console market is fiercely competitive, with PlayStation, Xbox, and Nintendo all going head-to-head to earn the interest of players. Hardware is advancing at a fast, steady rate as well, which encourages more competition. Other components, like the size of PlayStation 5's and Xbox Series X's game libraries, can also influence players' personal preferences. But even between the PS4 and PS5, the competition can become muddled – especially when taking into account exclusive titles.
Related: Uncharted Reboot Doesn't Make Any Sense
The PlayStation 4 Saw Success Within Two Years
The PS4 released on November 15, 2013 in North America, shortly followed by November 29 in Europe, and February 22, 2014 in Japan. Prior to its launch, the console was already highly anticipated thanks to stellar reviews from critics. Its processing power, quality of graphics, amount of RAM, and refreshed social features like media sharing made it a massive advancement from the PlayStation 3.
Although public reception for the PlayStation 4 was mostly positive, it wasn't perfect. A major complaint came with the lack of backwards compatibility – a first in PlayStation's history. It also launched with a lackluster list of exclusives, even compared to the PS3 (which is expiring alongside the Playstation Vita now). Only two titles truly belonged to the console: Knack and Killzone Shadow Fall, both of which received mixed reviews. DriveClub, which was meant to release alongside the console, was delayed until 2014. However, this wasn't enough to deter sales. As reported by IGN, over 1 million sales were made on launch day alone.
As sales would steadily continue to increase, so would the PlayStation 4's list of exclusives. The pace started to pick up in 2014, with releases such as Infamous: Second Son and The Last of Us Remastered beginning to define the console's identity. But 2015 proved itself to truly be a pivotal year. Until Dawn, though it wasn't the first to pioneer choice-based horror, shed a new light on the genre, and its cinematic nature proved unique. Bloodborne, which set itself apart from Dark Souls-like games, quickly became a classic with its faster pace of gameplay and gothic aesthetic.
In addition to other new titles, like The Order: 1886, 2015 also saw the release of many next-gen ports which brought fan-favorites back to the PlayStation 4 (in lieu of backwards compatibility). Uncharted: The Nathan Drake Collection improved on the original games in terms of frame rate, graphics, and even gameplay: adding in two new difficulties and the Speed Run game mode. God of War 3 Remastered and Gravity Rush Remastered also brought about similar changes from their beloved PS3 and PS Vita counterparts, respectively.
Related: God Of War Ragnarök PS4 vs PS5: Differences Explained
By October 2015, the price of the PlayStation 4 decreased in North America, Japan, Europe, and other regions, allowing a larger demographic to purchase and enjoy the console. It still hadn't surpassed the PS2, which might finally be outsold in Japan – but by November, it had sold over 30.2 million units globally. So while the PS4 had no trouble obtaining and maintaining sales, it took some time for its exclusive games catalog to properly develop. The wait would end up being well worth it, as by the end of its first two years, it had amassed a rich and fruitful collection.
The PlayStation 5's First Two Years Were Rocky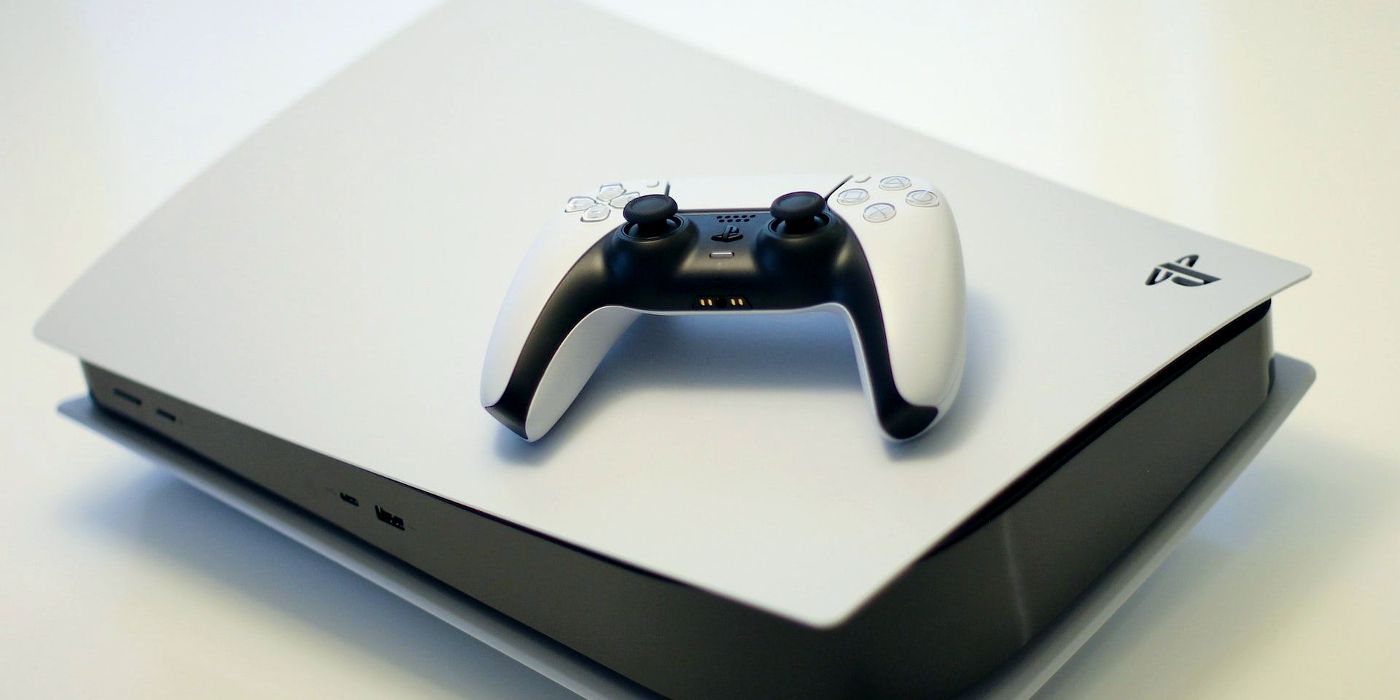 Conversely, the PlayStation 5's launch was not quite so smooth. The console was released almost exactly seven years after its predecessor on November 12, 2020 in North America, Japan, Australia, New Zealand, and South Korea. Other regions would receive it a week later, save for China, India, and Indonesia, where it would finally arrive in 2021. Sadly, not many people were actually able to obtain them, though. Thanks to the COVID-19 pandemic, a disastrous (and still ongoing) chip shortage greatly decreased the supply of the PS5, which Sony countered by producing more PS4s.
To make a grim situation even worse, some of those who had been able to get their hands on a PlayStation 5 would resell it at a drastic price, oftentimes exceeding $1000 USD (double its original price of $499). Unfortunately, as the limited supply of chips persisted, so did this malicious trend, and the console would remain difficult to attain well into 2022, especially during holiday seasons. This even caused PS5 prices to increase by a sizable amount for various regions in August. Only recently did Sony announce that the shortage is easing up, over two years into its life cycle (via Polygon).
Not only has the PS5 experienced supply chain issues, it has also faced an ongoing lack of exclusive games. Even compared to the PS4, the PlayStation 5 launched with an infamously short list of console exclusives. The remake of Demon's Souls, which contains Miyazaki's favorite FromSoftware fight, was the only real exclusive – as Sackboy: A Big Adventure and Marvel's Spider-Man: Miles Morales both released on the PlayStation 4. 2021 was better, seeing the additions of Returnal, Destruction All-Stars, and Rachet & Clank: Rift Apart. But many of the PS5's best titles were still released on the PS4, greatly diminishing the incentive for the newer console.
Related: The Witcher 3 Complete Edition PS5 Review: A Brilliant Game Made Even Better
This trend continued into 2022, with God of War: Ragnarök, Gran Turismo 7, and Horizon: Forbidden West also being available on the previous console. In fact, by the end of the year, there had been no new titles released exclusively to the PlayStation 5. Knowing this, it's no wonder that the PS5 has sold slower than the PS4. The PlayStation 4 had been able to recover after its underperformance in exclusives, but the same doesn't yet seem true for the PS5. With a fraction of what its predecessor had offered by that time, it was still lagging behind the PS4's 30.2 million sales with around 26 million in November 2022.
Both consoles had ups and downs within their first two years. The PS4 was massively successful upon launch, but it struggled with its exclusive games catalog at first, with the pace finally picking up around 2014 and solidifying in 2015. Meanwhile, the PS5 had a tragic launch with supply shortages, and its short list of exclusives reflects that. So while the latter console might be the better choice in terms of hardware, it appears that users have gotten more value out of the PlayStation 4 so far. But with 2023's PlayStation 5 exclusives looking promising, the tides could be changing in the new year.
More: Sony Reinvents PS5 Controller For Disabled Players With Customizable Kit
Source: IGN, IGN/YouTube, Polygon