Unless you're a collector who loves to display all their games on the shelves and clean the dust occasionally, you probably have switched to digital shopping quite some time ago. As digital shopping rose to prominence during the lockdowns, once and for all, gamers were reassured that physical media would soon become a relic of the past. One of the reasons why digital shopping is so appealing is that at digital marketplaces like Eneba you can find more than just games for much lower prices.
What is so great about digital games?
You can pre-load them
When you get a new game, you want to play it as soon as possible. But with physical games, you have to wait for game data to install, and for the updates and patches to download. No one has the time for that. Let me play now! Sounds familiar? With physical games, you just pre-load them. When the game is released, all the game data will be downloaded and ready to play. How convenient is that?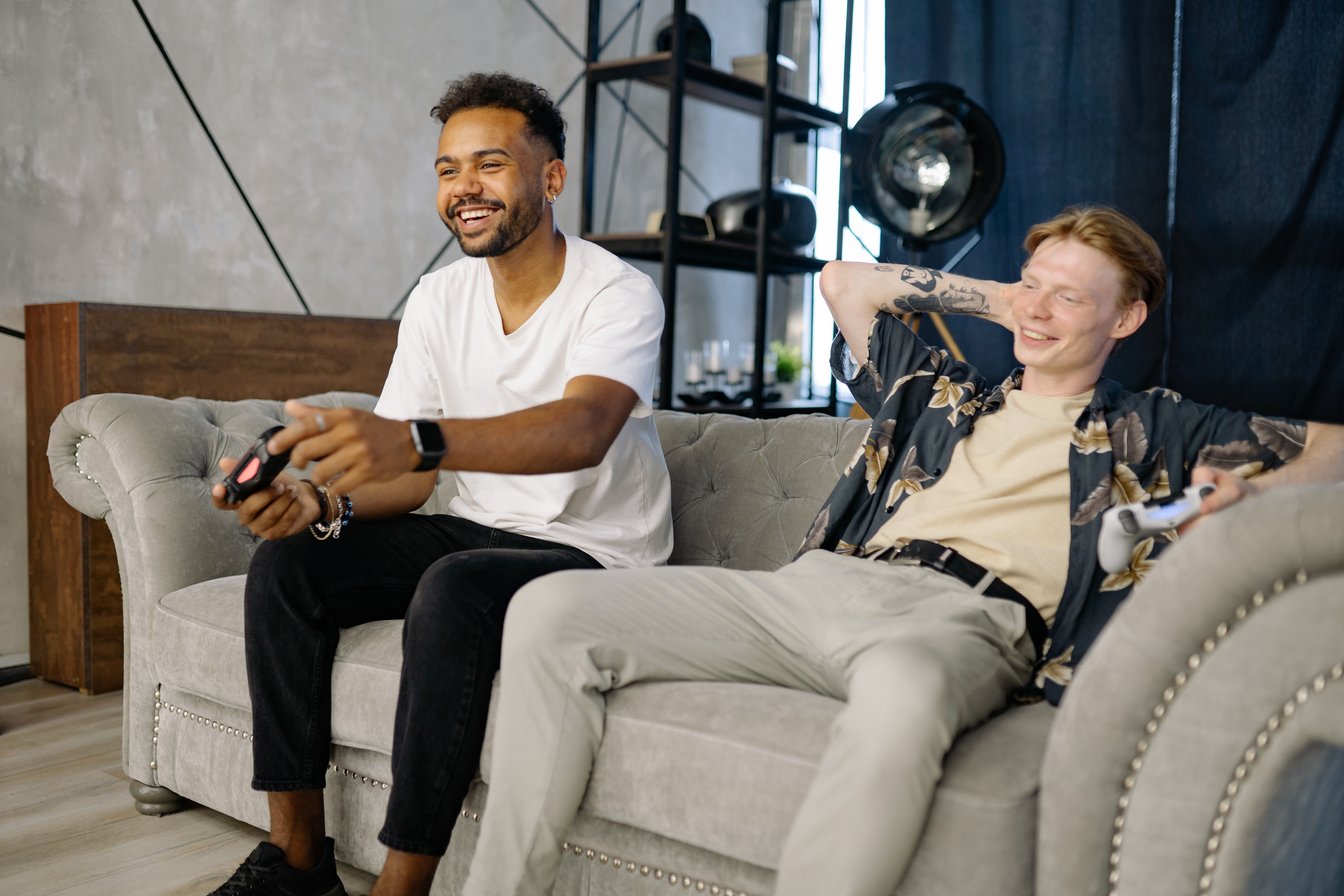 Shelf space
Unless you want to display your game collection, you don't really need to have the plastic game cases lying around your house and collecting dust. You not only get some karma points for using less plastic but also save money on shelves. That means more money for digital games!
No disc swapping
No, don't get up. Console gaming is made for comfort. Grab a controller, lay on the couch, boot up a game, and play. With digital games, you don't have to leave your comfy position to swap between games.
You won't lose a digital game.
A physical game disc can be lost, get scratched, or broken. You will never lose digital games.
You can pay for new games less. Here's how
Can't wait to play FIFA 23 or God of War Ragnarok? You know you'll have to empty your wallet by at least 60-70 bucks. There's no way around it. Or is there? Did you know that digital marketplaces sell PSN gift cards for lower prices? Yeah, they do. You can save money with a PlayStation gift card not only on new games but also on PS Plus subscriptions. Speaking of subscriptions, you can save quite a lot of money by subscribing to PS Plus Extra or Premium just because you won't have to buy every individual game. You can play a lot of games basically for free and save up for the exclusive release.
Gift cards have evolved
In recent years, gift cards have become quite a popular alternative currency. They have evolved beyond their original purpose of a present and are used not only by gamers to pay for purchases less. Many PC games choose the Steam gift card as a backup plan by loading their wallets and waiting for the right moment to spend it. The same can be done with PlayStation gift cards.
Some platforms even offer rewards for paying with gift cards. Razer for example has a special reward system in place. When you buy games or subscriptions with a Razer Gold gift card, you are automatically bound to get another currency called Silver. It can later be exchanged for various items like:
Mouses
Keyboards
Headphones
Gaming chairs
Gamepads
Various game points
Subscriptions like Crunchyroll
And more.
Digital gaming is an inevitable future. Even console manufacturers will soon be releasing digital consoles only. It's just a matter of time when. There are more pros than cons to switching to digital gaming, especially when there are numerous ways to pay less for digital games. If you're still on the flip side about switching to digital, now's a good time to do it.