Nintendo has been doing pretty well with Nintendo Switch lately. Very often their console is at the top of sales charts, their games break sales records and are usually critically acclaimed.
ADVERTISEMENT
Article continues below this ad
If we ask the fans, then it is very rare that Nintendo makes mistakes, but they do. And today we will be talking about 5 times when Nintendo made a mistake and failed.
Nintendo Virtual Boy
ADVERTISEMENT
Article continues below this ad
Not everyone is aware of the time when Nintendo made a 3d console, that was basically a visor on a tripod. This console had a 3d stereoscopic display inside of it, and players used it standing or sitting by setting it on a tripod-like stand.
The biggest game that launched on this console was Mario Tennis. The console got negative reviews on account of the uncomfortable experience while using it and its high price. Even though it led to the development of a very successful 3ds console, Virtual Boy is still remembered as one of their biggest failures.
Nintendo Switch Joy Con Drift
Nintendo Switch is one of the most successful consoles of this generation. Everyone knows how many units it has sold. But everyone is also aware of the biggest problem that Switch users faced.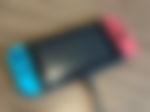 Joy-con drift was an issue that was not even random. It happened to almost everyone, almost every switch owner was online discussing how to fix the drift of the left joy-con. They eventually fixed those for free, but the damage was done.
The confusion that Wii U caused
When Nintendo released Wii U, many people were not able to understand its purpose. Some thought it was just an add-on to Wii, some thought it was just Wii. So many just ignored this premium piece of HD hardware.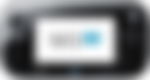 It was technically their first HD console and it can be given a credit for starting the second screen trend. But all the same, it flopped, only because Nintendo was not able to relay its purpose to the buyers.
Using Carts instead of Discs
There was a time when Nintendo and Square Enix were friends. They still are, but when they decided to go with carts instead of cd drives for N64, Square Enix decided its time to move on to PlayStation. Their Final Fantasy 7 was a huge 2-disc game, and putting it on a 44 MB cart was a compromise they were not ready to make.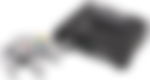 And people see this as one of Nintendo's biggest mistakes.
ADVERTISEMENT
Article continues below this ad
Price of a 3ds
When Nintendo 3ds was revealed to the public, it got a very good response. But its price really put fans off. It was priced at $249.99 in USA and people thought it was very expensive and refused to buy it.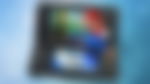 So, Nintendo had to drop the price of that console to $169.99. It did attract a bunch of buyers and was eventually successful. But its initial launch price decision was taken as a failure on Nintendo's end.
ADVERTISEMENT
Article continues below this ad
WATCH THIS STORY- Ranking The Highest Selling Nintendo Games of All Time
So these were 5 of Nintendo's biggest failures. Yes, Nintendo took a few bad decisions, but they did ultimately emerge a winner, and that's all that matters to fans.