Annually celebrated, the sacred festival honoring the new year in Chinese culture brings with it great fortune and spirit, granting prosperity to those entering a new age. Typically associated with mesmerizing colors, pyrotechnic displays, and carnival ceremonies, the Chinese New Year also adheres to the promotion of love, health, and most commonly, good luck.
RELATED: Best Video Game Christmas Events, Ranked
Although traditions may vary, the overall theme of this Spring-based gathering is to move forward in life, cleansing any mishaps from the previous year in order to make way for approaching success and happiness. Definitively assigning an animal to each year is also a prevailing formality, with 2023's being the rabbit. With that said, video game developers relish in this occasion, oftentimes offering their devoted fans exclusive skins, unique re-designs of current maps, and even limited-time events, allowing players to hop right into the Lunar New Year with these acclaimed titles.
6/6

Pokemon GO

Among the rising popularity in mobile gaming, Niantic's cunning release of Pokemon GO arguably reshaped the industry in itself, granting gamers a totally new experience and approach to entertainment. Unleashed to the public in 2016, Pokemon GO has held its name within the community, retaining a dedicated fan base that eagerly follow its every update. Not only did this title dominate the gaming market for the vast majority of the year, but it also showcased Niantic's ability to revolutionize the AR (augmented reality) genre. The game allows its players to catch, battle, and manage Pokemon in real-time situations.

The beloved Pokemon franchise is no stranger to hosting various events throughout the year, with the Lunar New Year being a brilliantly special one. Introduced to players on January 19 and lasting until the 23rd, Pokemon GO will revamp its cherished title to cater to the year of the rabbit, allowing fans to earn finite gifts and undergo time-sensitive challenges. With increased chances to catch rare Pokemon, purchase exclusive avatar skins, and even partake in themed field research tasks, Pokemon GO is a must-have in every gamer's rotation this Chinese New Year.
5/6

Overwatch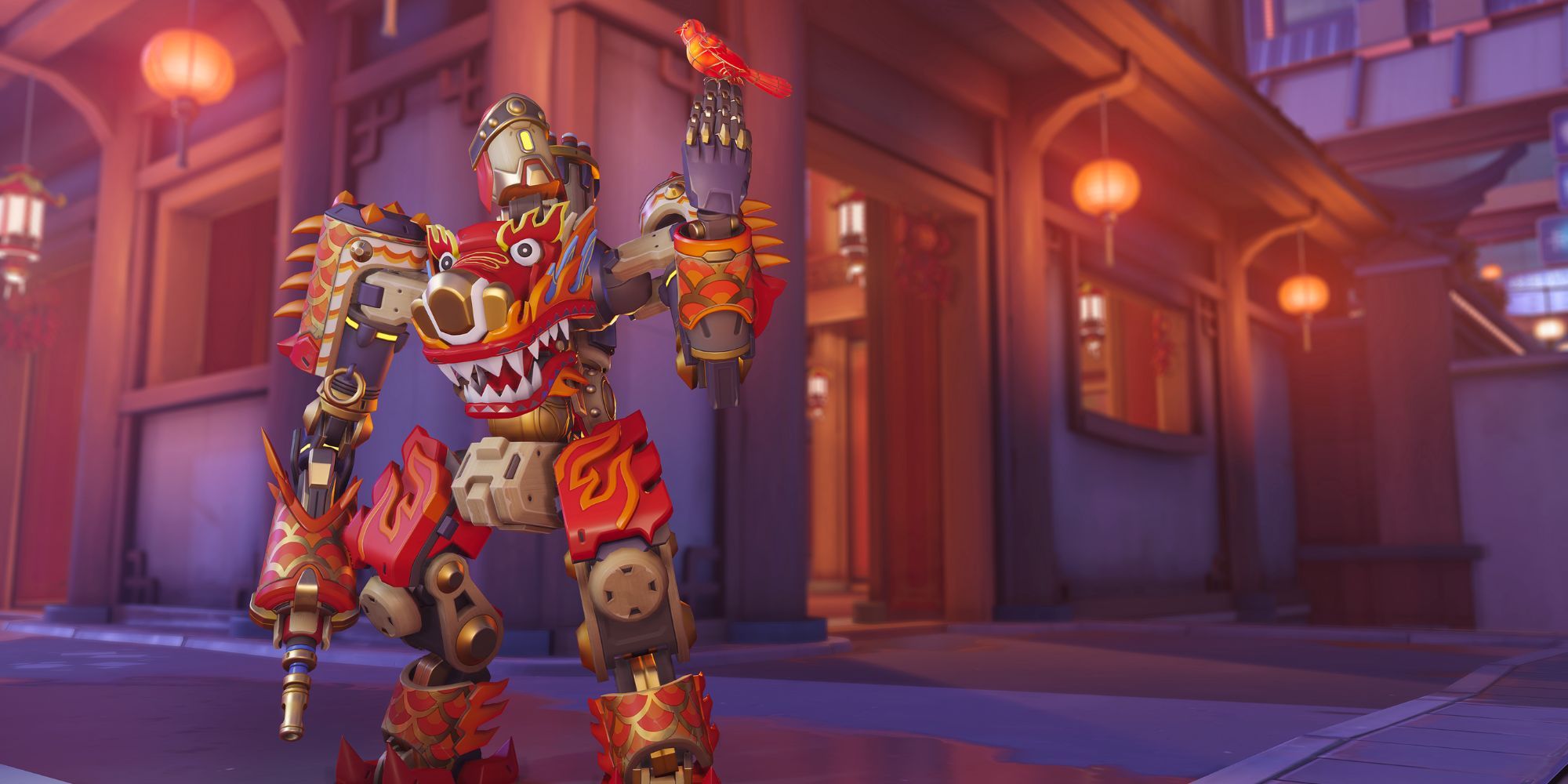 Setting its lucrative course in 2016 was Blizzard's release of Overwatch, an uncommon approach to gaming, combining elements from both the FPS (first-person shooters) and MOBA (multiplayer online battle arena) genres. Granting its fans a plethora of intricately unique heroes, maps, abilities, and game modes, Overwatch certifies itself as a classic among other shooter franchises, boasting a widely prominent eSports league, mesmerizing cosmetic range, and cherished lore.
RELATED: Best Overwatch 2 Cosmetics
Arguably an exemplar for other titles on the market, Blizzard's almost influential approach to seasonal in-game events persistently gathers players in from around the globe, whether allured by their Halloween Terror event or even their Winter Wonderland Christmas event. However, a notably awaited celebration is their annual partake in the Lunar New Year, which dresses their maps in traditional Chinese customs and offers limited-time game modes and skins. Available from January 17 to February 1, Blizzard will unlock all the exclusive skins from the previous Lunar New Year event, while also adding in a range of new, meticulously designed cosmetics, guaranteed to be achieved upon the completion of various challenges. With that said, Overwatch's Lunar New Year event should definitely be on gamers' radars this Chinese New Year.
4/6

Animal Crossing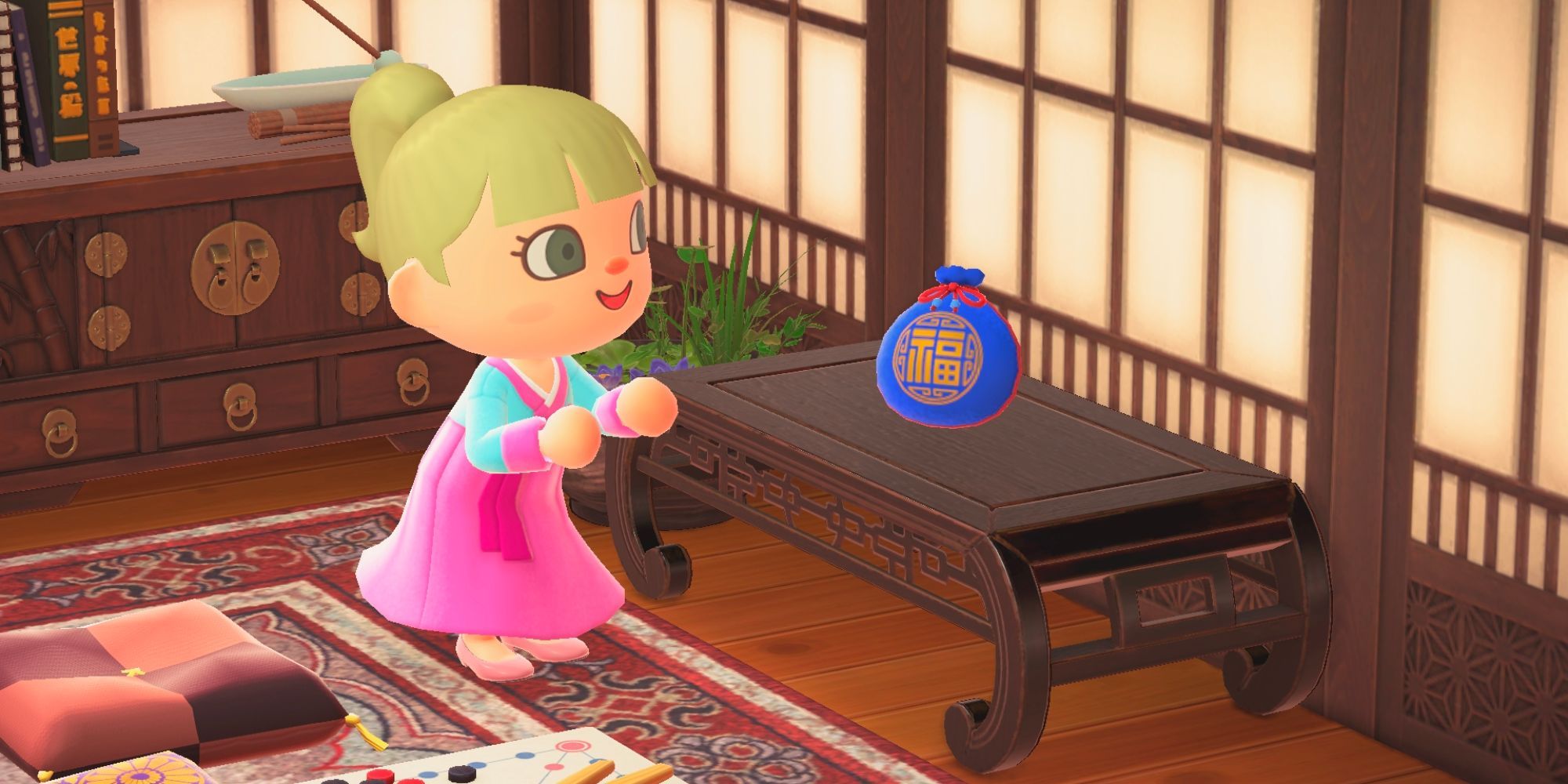 Historically rooted within the gaming industry is Nintendo's Animal Crossing franchise, first released to the public in 2001. Arguably forming the basis for future simulation titles, Animal Crossing's quirky, loveably, dainty gameplay has appealed to millions around the globe, creating a wholesome community along the way. With the ability to customize households, partake in various activities, travel to numerous locations, and befriend countless anthropomorphic animals, it is a no-brainer that Animal Crossing has solidified itself as a mascot for Nintendo's brand.
With this cherished title being a widely social one, Nintendo's choice to celebrate the Chinese New Year is an obvious one, as the coming together of family and friends is the most important aspect of the festival. Starting on January 22, and lasting until the 29th, Animal Crossing will grant its devoted fans with various purchasable gifts and ornaments, typically designed as house decorations. In addition to this, Nintendo's warm wishes over this period will be expressed through its adorable village characters. Hilariously cute dialogue with the player's human will occur, certifying Animal Crossing as a must-play this Chinese New Year.
3/6

World Of Warcraft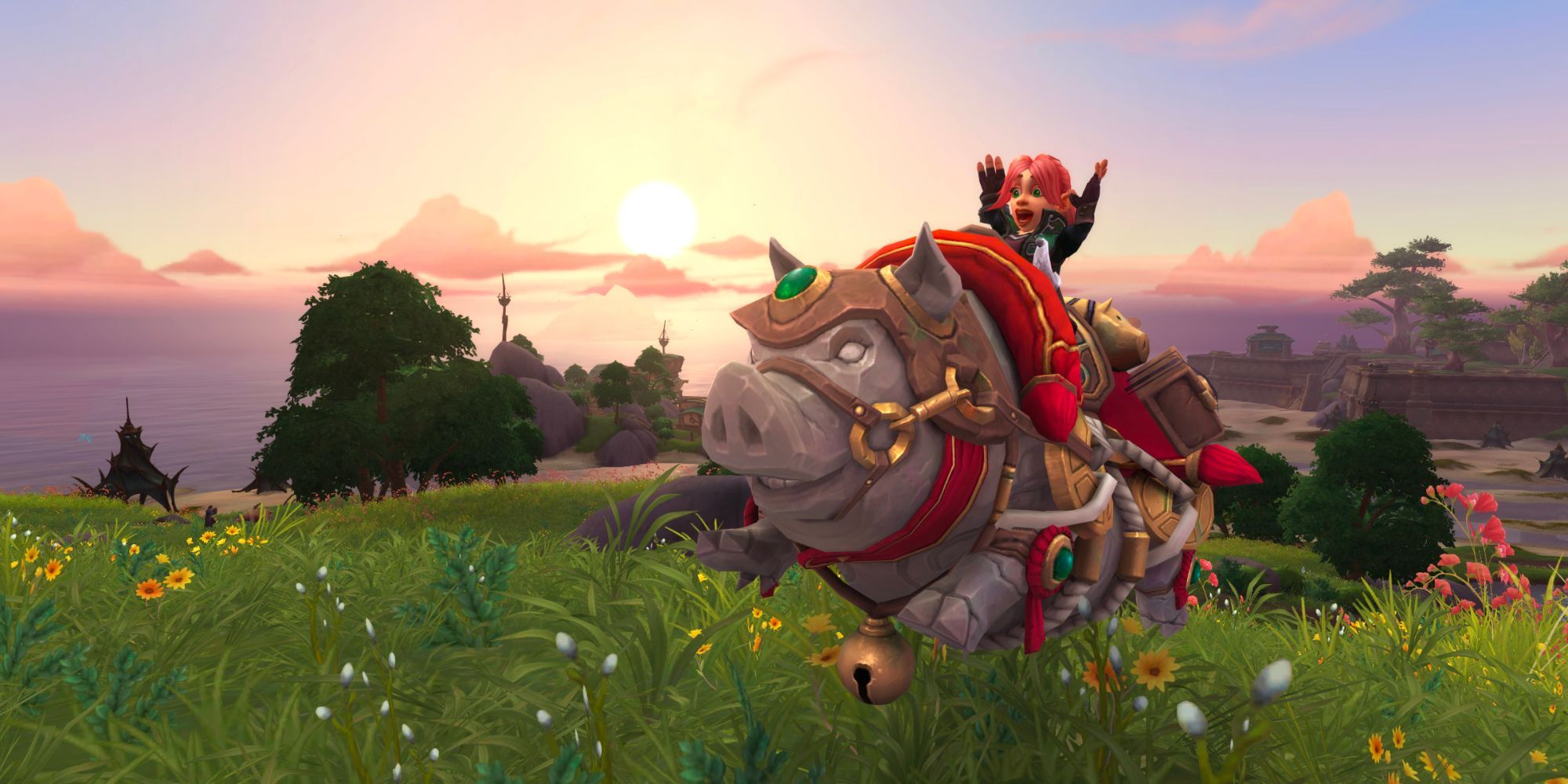 Released to the public in 2004, Blizzard's World of Warcraft has paved the way for modern gaming, demonstrating to developers their sheer potential in terms of defining genres. Whether admired for its deep lore, competitive nature, or simply its social sense of inclusion, World of Warcraft ultimately offers its fans an unforgettable gaming experience, reinforced by a strong sense of achievement upon lengthened periods of hard work.
RELATED: The Best Games To Play If You Like World Of Warcraft
Renowned for their persistent implementation of unique events, World of Warcraft is no stranger to the Lunar New Year, which this year runs from the 5th to the 19th of February. Similar to the approach of other developers, Blizzard grants players the opportunity to purchase seasonal attire or even dazzling fireworks. However, fans of the MMORPG (massively multiplayer online role-playing game) must traverse across the realm, earning these gifts.
2/6

Genshin Impact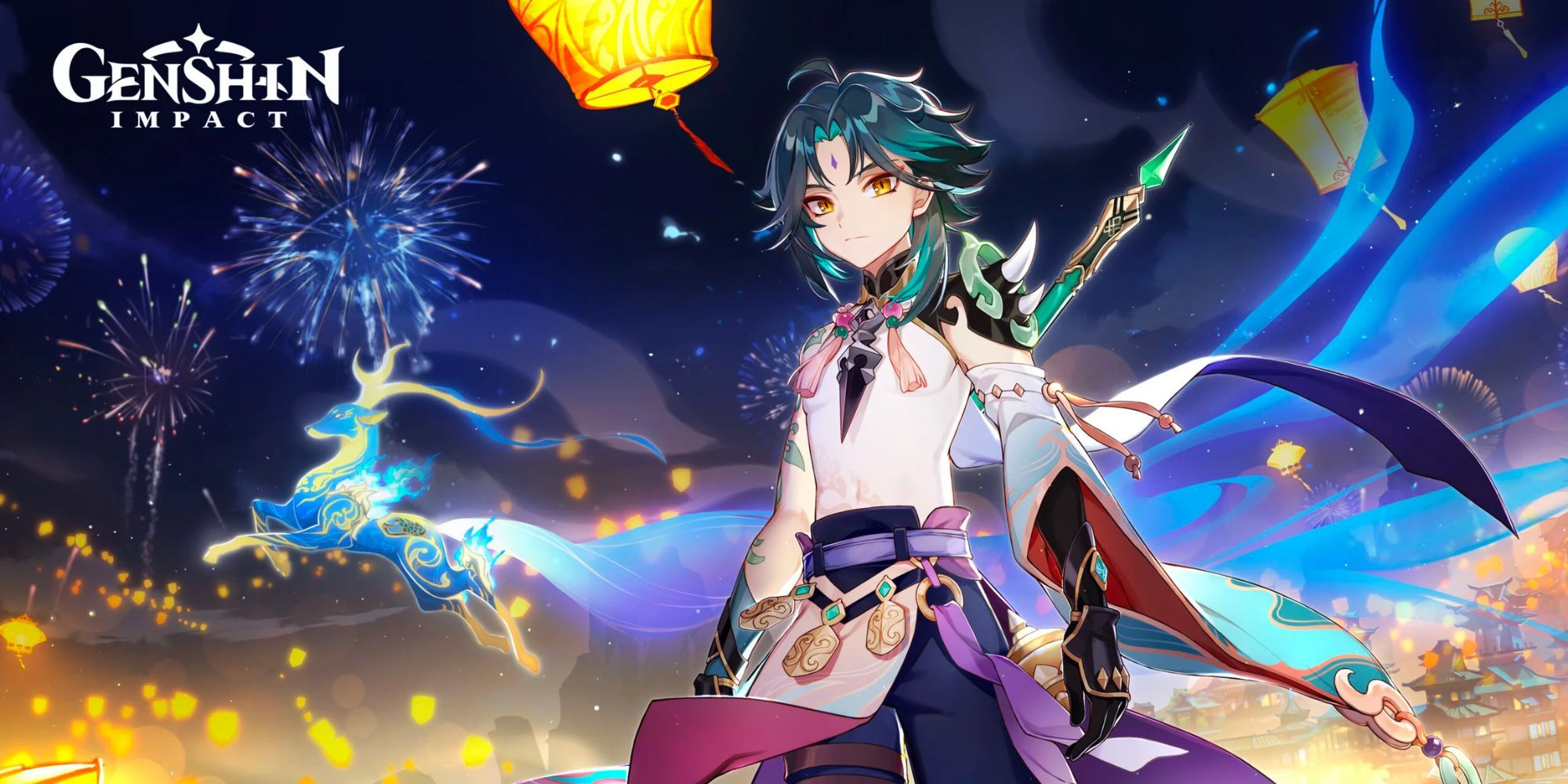 Acclaimed by many, Genshin Impact's prosperous release in 2020 confirmed miHoYo's innovative approach to the ARPG (action role-playing game) scene as a remarkably unique one. Donning a firm anime aesthetic, Genshin Impact's influence on modern gaming is a prominent one, boasting an extensive fantasy world, explorable by up to four friends at a time. With an exclusive combat system, interchangeable character selection, and vast roster of weapons, resources, and magic, miHoYo's influential title has inevitably helped to define the genre itself.
RELATED: Best Games To Play If You Liked Genshin Impact
Opting for a less strenuous approach, Genshin Impact's take on the Lunar New Year revolves around viewing a common spectacle in Chinese culture: the gentle lift-off of countless floating lanterns. Alongside this, players will be gifted various rewards upon logging into the game, while also being granted the ability to partake in various mini challenges, all of which are related to the Chinese New Year. While the release of this cherished event is yet to be announced, fans of the game can expect to see its launch on the February 10, lasting until February 18.
1/6

The Sims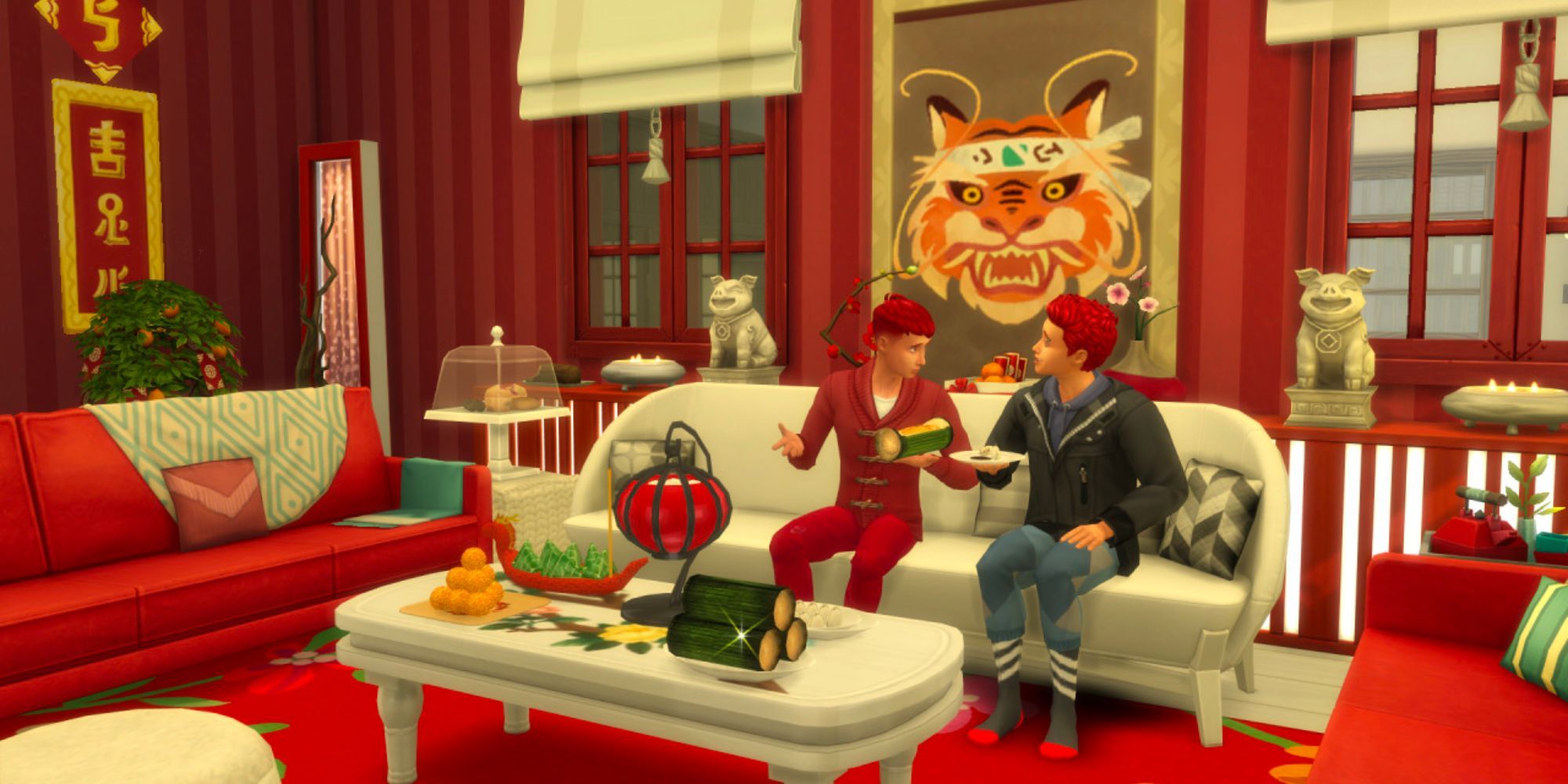 Amidst the rise of simulation titles, The Sims' release in 2000 coursed its way through the genre, asserting itself as the most dominant on the scene. With EA granting a stream of endless possibility, customization, and opportunity within The Sims, it's no wonder the franchise is the ninth best-selling PC game of all time. Being able to control a person's life appeals to most gamers, and The Sims still manages to meet this desire, offering its fans the ability to choose career paths, manage families, and even mess around with the Grim Reaper himself.
Instilling prosperity into players' Sims, EA's engagement with this renowned time of year is a special one, gifting its fans numerous exclusive items. Despite most of The Sims' fresh content being accessible only through the purchasing of DLC bundles, this beloved event is free for all players. It adds new recipes for players to host their very own dinner parties, clothes and accessories to style their Sim, and even decorative furniture to help get into the spirit of the occasion. Fans can expect its debut by February 5, granting plenty of time to get their hands on this beloved title for the Chinese New Year.
MORE: Which FPS Should You Play, Based On Your Chinese Zodiac?