It looks that the task of making Call of Duty games for Nintendo platforms will go to a new studio. Given that Microsoft Gaming CEO Phil Spencer just negotiated a 10-year deal to bring the iconic game to Nintendo, many are questioning why this information was just publicly disclosed.
Microsoft has entered into a 10-year commitment to bring Call of Duty to @Nintendo following the merger of Microsoft and Activision Blizzard King.  Microsoft is committed to helping bring more games to more people – however they choose to play. @ATVI_AB

— Phil Spencer (@XboxP3) December 7, 2022
ADVERTISEMENT
Article continues below this ad
A new studio is in charge of creating Nintendo's Call of Duty
Just a few months ago, a war between Microsoft and Sony over the acquisition of Activision was a hot topic of discussion. Microsoft even went as far as to recently serve PlayStation with a subpoena, but more significantly, PlayStation made the bold claim that "no other developer can devote the same level of resources and expertise in game development."
Yet, Doctre81, a YouTube video creator, just stumbled upon something "pretty interesting" in his own words on LinkedIn.
WATCH THIS STORY: Top 5 Best Selling Call of Duty Games of All Time
He claims to have come across an Activision job posting on LinkedIn for a "Lead UX Designer," despite the company's name merely being a new studio. The Nintendo fan also mentioned that, despite being a new company that has just recently begun posting job listings, there are already former Nintendo employees working there.
Call of Duty: Ghosts of Wii
While it might have seemed unusual to introduce Call of Duty on the system, the Wii U version of the game was released in 2013, and it proved to be a tried-and-true idea.
ADVERTISEMENT
Article continues below this ad
But Sony's concern isn't only the worry about losing players who would go to Xbox once Microsoft buys it; it's also the shift in gamers to this particular platform and its exclusivity. Because of this, many users buy Xbox in addition to the games included in Game Pass.
The acquisition, however, was discussed on the Microsoft platform "We've heard that this deal might take franchises like Call of Duty away from the places where people currently play them. That's why, as we've said before, we are committed to making the same version of Call of Duty available on PlayStation on the same day the game launches elsewhere. We will continue to enable people to play with each other across platforms and across devices."
ADVERTISEMENT
Article continues below this ad
DIVE DEEPER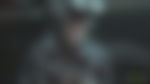 Explicitly acknowledging that the PlayStation is the superior system while hiring an unnamed company to develop the game, particularly for Nintendo, looks more like a Microsoft strategy.