Some brand new rumors about a new Super Mario Game are floating around on the internet. Igniting the fans. It is expected that this game will pay a tribute to the older games. As per the leak, it is revealed that it will be a complete 2D platformer. Despite its traditional visuals, the game will be packed with modern features. 
ADVERTISEMENT
Article continues below this ad
Ever since 2017, Super Mario Odyssey, the iconic Italian Plumber, hadn't received a main series game. Although many spin-offs and collaboration games featuring the Mario bros have been released in the past couple of years, a main series game was in high demand. But the community was over the moon when it was leaked that the new SBM game will be a 2D one. 
ADVERTISEMENT
Article continues below this ad
Super Mario Bros going back to their roots?
The 2D mainline game was released back in 2012, Super Mario Bros U for the Wii U. Also there have been some "2D" games in the recent history of the franchise, such as Mario Maker. But MM only offered limited customized 2D gameplay to the players. It wasn't a mainline release. 
DIVE DEEPER
ADVERTISEMENT
Article continues below this ad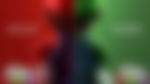 Also, there haven't been many new developments in 3D games either. The Last proper "Mario" content that fans got was the Bowser's Fury expansion on the re-release of the Super Mario 3D World. The community was desperate for new content, and this fresh leak gave them exactly what they wanted. 
One of the most trusted and reputable MarioBros leakers Zippo recently revealed that a new 2D game is almost at the end of its development cycle. According to his report this new game will feature four playable characters, who are Mario, Luigi, Peach, and Toad. If the leaks are true then this new game will be the first 2D MarioBros game to have Peach as a playable character since Super Mario Bros. 2 on the NES.   
ADVERTISEMENT
Article continues below this ad
The community is speculating that even if the leaks are true, a brand-new game won't be coming out anytime soon. As Nintendo will be focusing completely on the Super Mario Bros. Movie. The movie is a big project by the Japanese juggernaut Nintendo, and it is only obvious that they won't let redirect the attention from the movie, with their very own game. It is expected that the Game will come out somewhere around late 2023 or mid 2024. 
WATCH THIS NOW- The Best Racing Games to Play On Xbox Playstation Nintendo Switch