Getting to explore different worlds is a great way to escape just how bleak and bland reality can actually get. Having the luxury to play something to alleviate that boredom is great but being limited to one medium or way to emulate that world might be disappointing. You might be searching for some video games that actually work with several platforms.
Related: Most Realistic Survival Games
Playing something on a big screen with a console and controllers, or on the go on your phone while you're traveling sounds a lot better than getting glued to a chair near your computer setup. Hence, some video games let you experience their emulated worlds through different mediums, to make the process convenient overall.
9
Ark: Survival Evolved
Platforms:
Android, IOS, Stadia, PS4, Xbox 1, Xbox Series S, Xbox Series X, Nintendo Switch, macOS, Windows, Linux
Survive the elements… and dinosaurs, as you spend your days crafting and building yourself the perfect shelter. Join a server full of people ready to challenge your ability to survive and weather through their attacks.
Ark: Survival Evolved is a fast-paced game that takes a multifaceted approach to portray what being shipwrecked or stranded on different maps would feel like. Your goal is to tame the wildlife and equip the best gear you can to take on any formidable bosses.
8
Don't Starve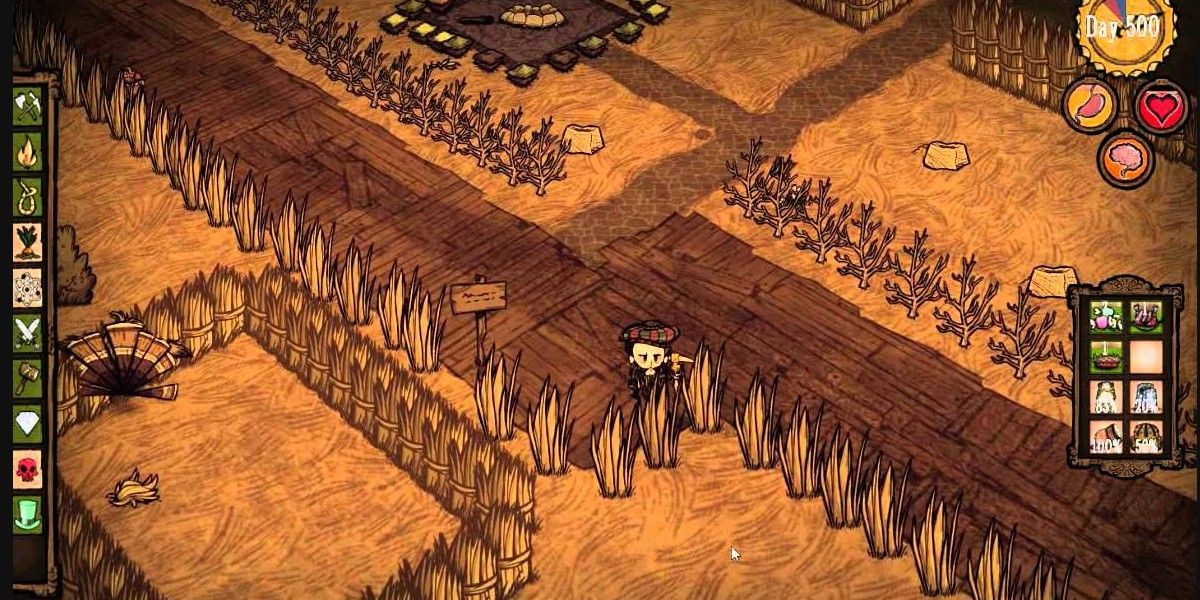 Platforms:
Android, IOS, PS Vita, PS3, PS4, Xbox 1, Nintendo Switch, macOS, Windows, Linux
With several versions and spin-offs, the Don't Starve series is arguably one of the most popular survival games in the genre. Join a large player base and try to conquer a landscape that's hostile and mostly strapped for food.
It's cute yet unsettling at times with its general aesthetic. Give it your all to find the resources you need to keep yourself from going hungry and losing your health. Use the power of science or magic to traverse through a randomly generated world with seemingly no end and perils at every step.
7
Terraria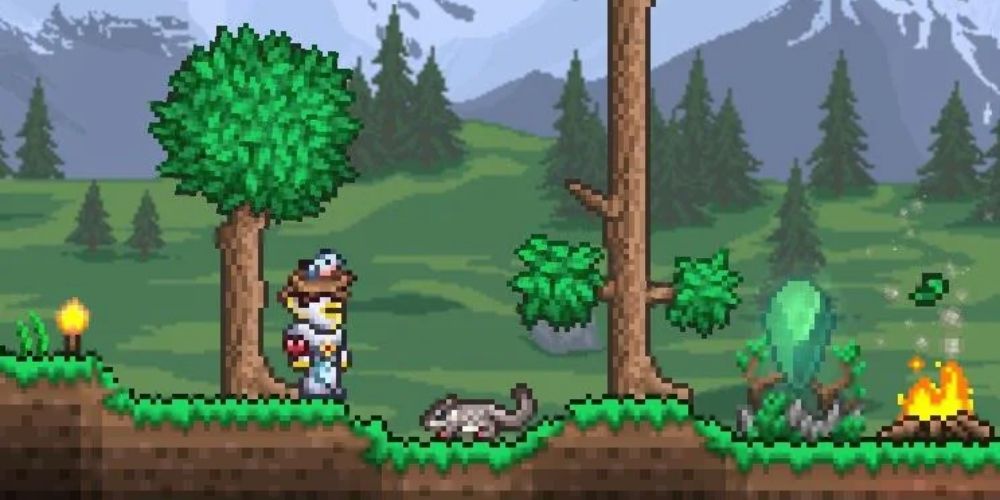 Platforms:
Android, IOS, Windows Phones, Stadia, PS Vita, PS3, PS4, PS5, Xbox 360, Xbox 1, Xbox Series S, Xbox Series X, Xbox Cloud Gaming, Nintendo Switch, Nintendo 3Ds, Wii U, macOS, Windows, Linux
A captivating soundtrack, surprisingly complex inventory, and intimidating foes are some of the things that will come to define your experience whilst you're playing this game. Terraria has a dedicated fanbase, and for good reason, since it features so much despite the pixilated graphics and old-school look.
Collect resources and craft some of the best equipment to eventually tackle the bosses you'll inevitably encounter during your playthroughs. Build your own base, make it as complicated as you'd like, and fortify it to keep your belongings or residents safe at night. It's one of the best 2D side-scrolling sandbox crafting survival games out there!
6
Medieval Dynasty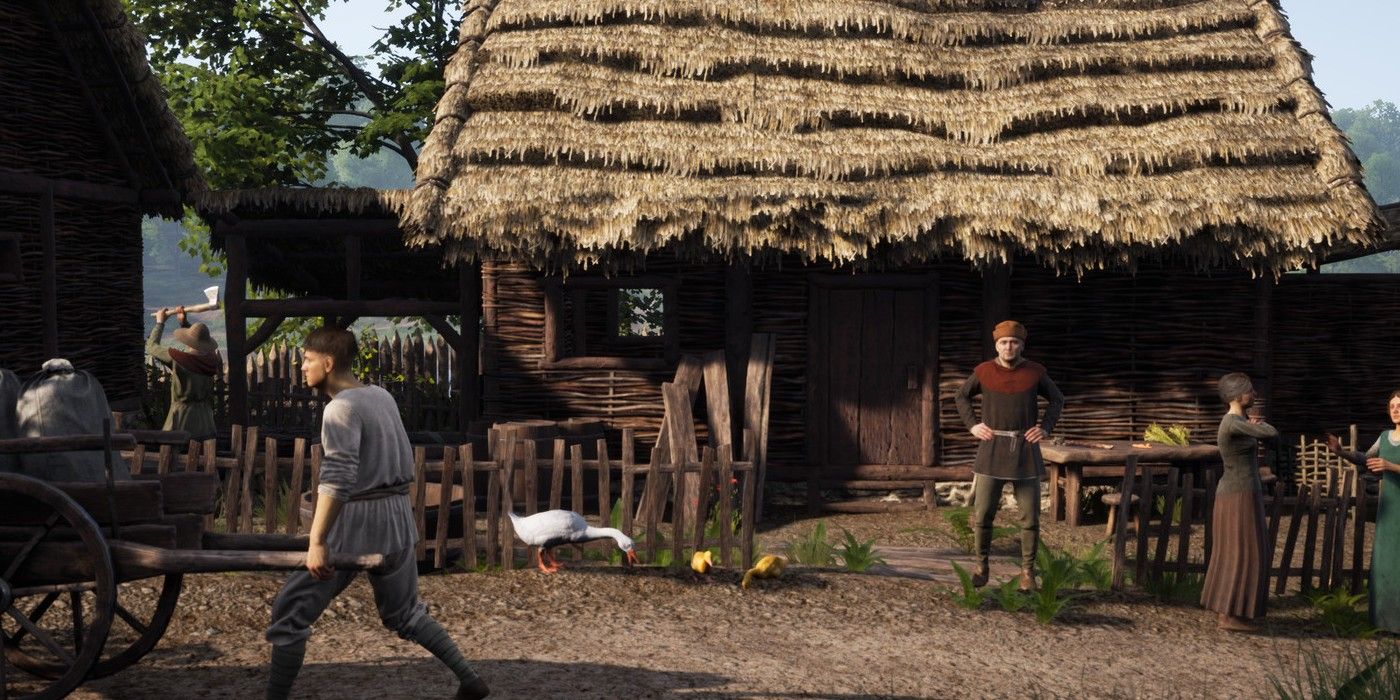 Platforms:
PS4, PS5, Xbox 1, Xbox Series S, Xbox Series X, Windows
Get familiar with just how fleeting and depressing your life as a medieval peasant can get in Medieval Dynasty as you are thrust into a world where you must forge your own destiny and start your own little village. Fight off diseases and challenge bosses once you're ready with the right armor equipped.
Related: Best Mobile Survival Games
Watch the people flood in and build up your own community, but don't forget just how unforgiving this game can get. Since there are so many people relying on you to keep the new settlement alive, dying and losing all of your resources might end your run indefinitely or make it significantly harder to progress.
5
Minecraft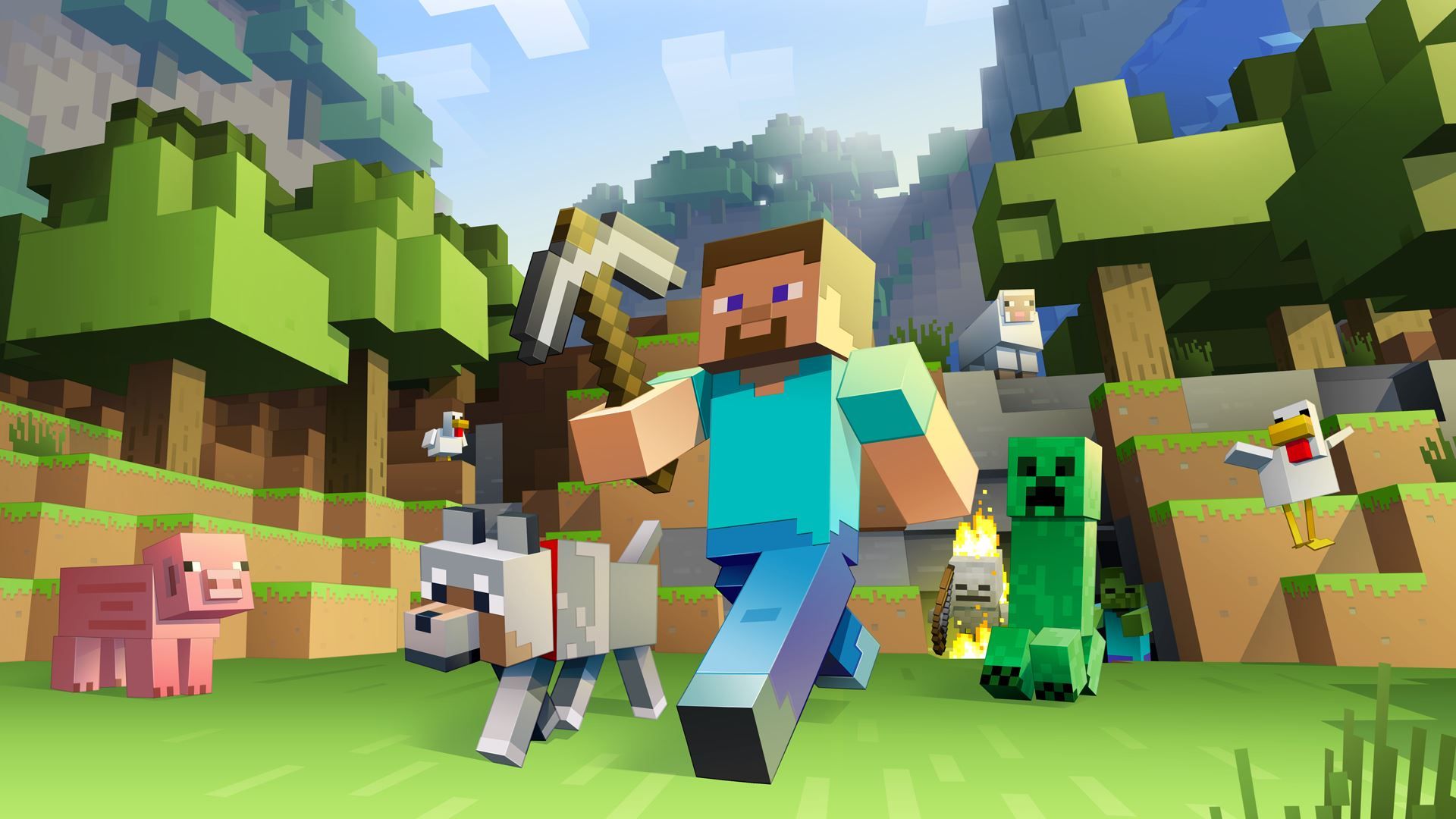 Platforms:
Android, iOS, iPadOS, Fire OS, Raspberry Pi, Windows Phone, PS Vita, PS3, PS4, Xbox 360, Xbox One, Wii U, Apple TV, tvOS, Nintendo Switch, Nintendo 3DS, Windows, macOS, Linux
What started off as a simple sandbox game has developed into becoming one of the best survival video games despite a decade of existence. The random maps with several biomes, the game's crafting mechanics, the hordes, the herds, and the nuanced ways to craft and survive with the resources in this game keep the gameplay fresh.
It's a well-optimized fun time, and it barely lost any of its popularity over the years. Whether you fight against the environment or compete with other players for survival, Minecraft will keep you engaged for hours on end.
4
Grounded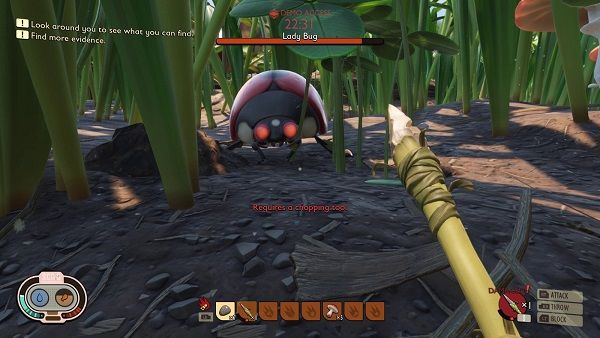 Platforms:
Xbox 1, Xbox Series S, Xbox Series X, Windows
If realistic scenarios and interactions are what you're craving then Grounded might not be the best option for most, but with an opportunity to explore your run-of-the-mill front lawn and all the horrors that come with being a tiny being thriving on the landscape, you can't ignore just how interesting the premise is.
This video game explores how terrifying fending off a swarm of insects can get, and lets you hunt them all down for the sake of letting you craft your own armor and resources. The goal of the game is simple: survive and learn. With enough peeping and analyzing, you'll be smart enough to recover your real size again and end the game.
3
Subnautica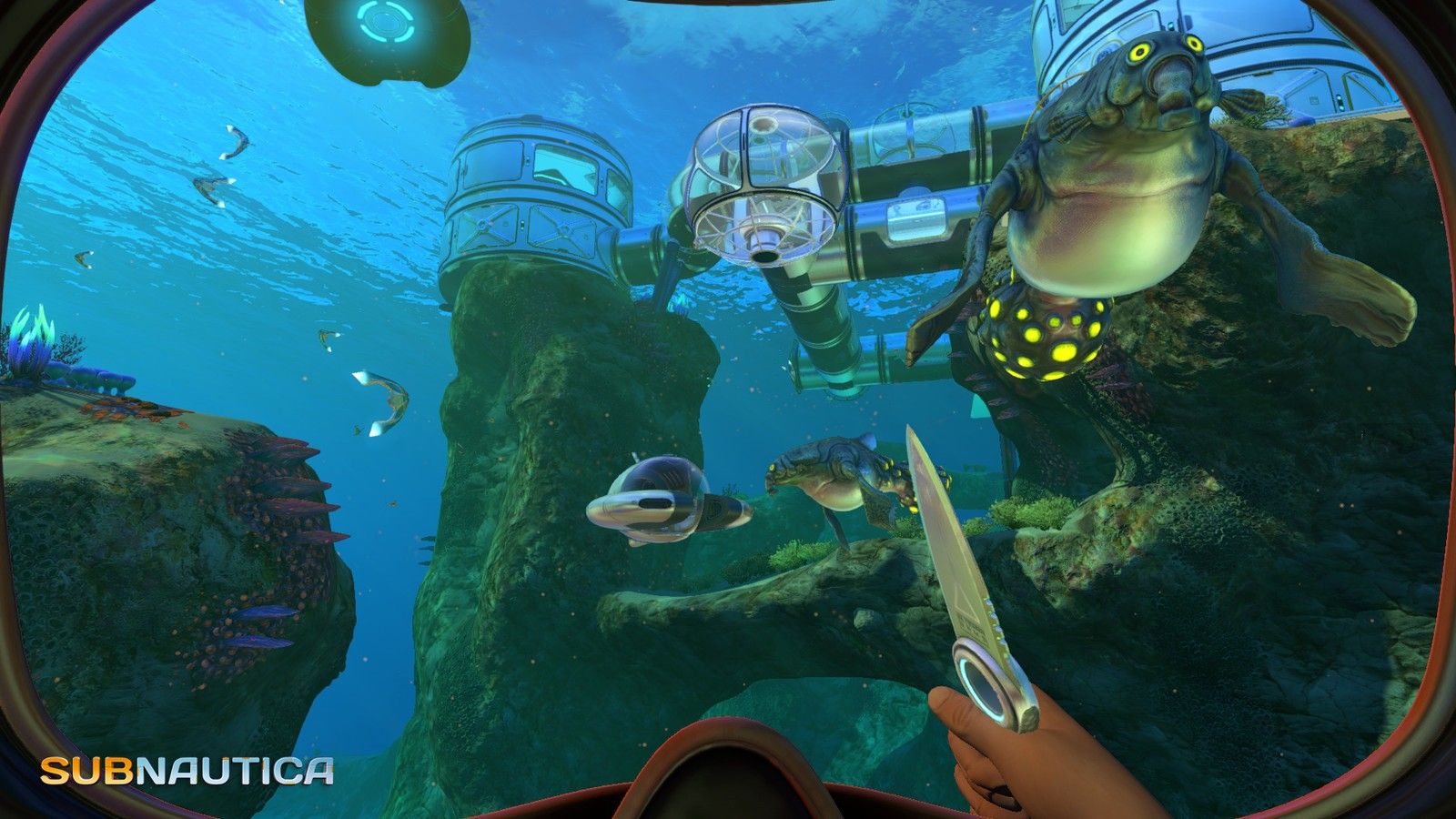 Platforms:
PS4, PS5, Nintendo Switch, Xbox 1, Xbox Series X, Xbox Series S, macOS, Windows
The deep sea can be utterly terrifying, and getting stranded on a planet that's nothing but water and radioactive fish is a nightmare waiting to unfold. Battle giant sea creatures dead set on munching on you, and get to scanning almost everything you see.
Related: Most Difficult Survival Games
Subnautica is a surprisingly detailed off-world experience that feels immersive and features quirky gameplay mechanics. Craft alien technology and build your own aquatic bases with the resources you discover. Survive until you get the chance to uncover what made the planet the way it is.
2
The Long Dark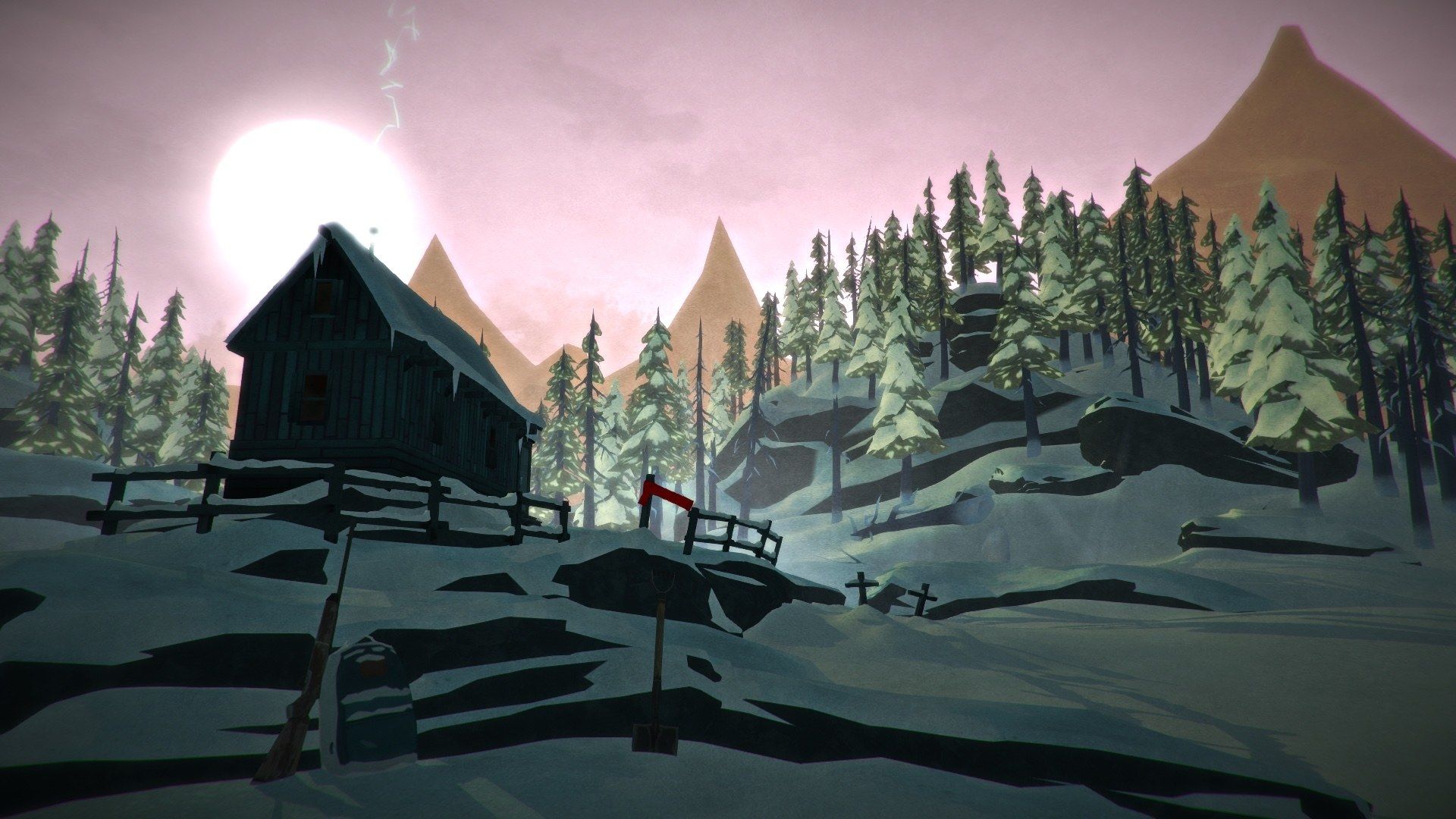 Platforms:
PS4, Nintendo Switch, Xbox 1, macOS, Windows, Linux
A long winter with no electricity sounds like a post-apocalyptic scenario as is, but coupling that with limited perishable resources and agitated wildlife is quite possibly a recipe for providing a genuinely engaging fast-paced survival experience despite the tedious waiting times for performing actions.
The Long Dark will challenge what you think you know about survival, and it will keep your avatar on the move as they try to tackle weather that gets increasingly worse as you progress through the campaign. You have several maps you can explore, and your goal is to stay on the move, switching to a different shelter in order to stay alive.
1
Green Hell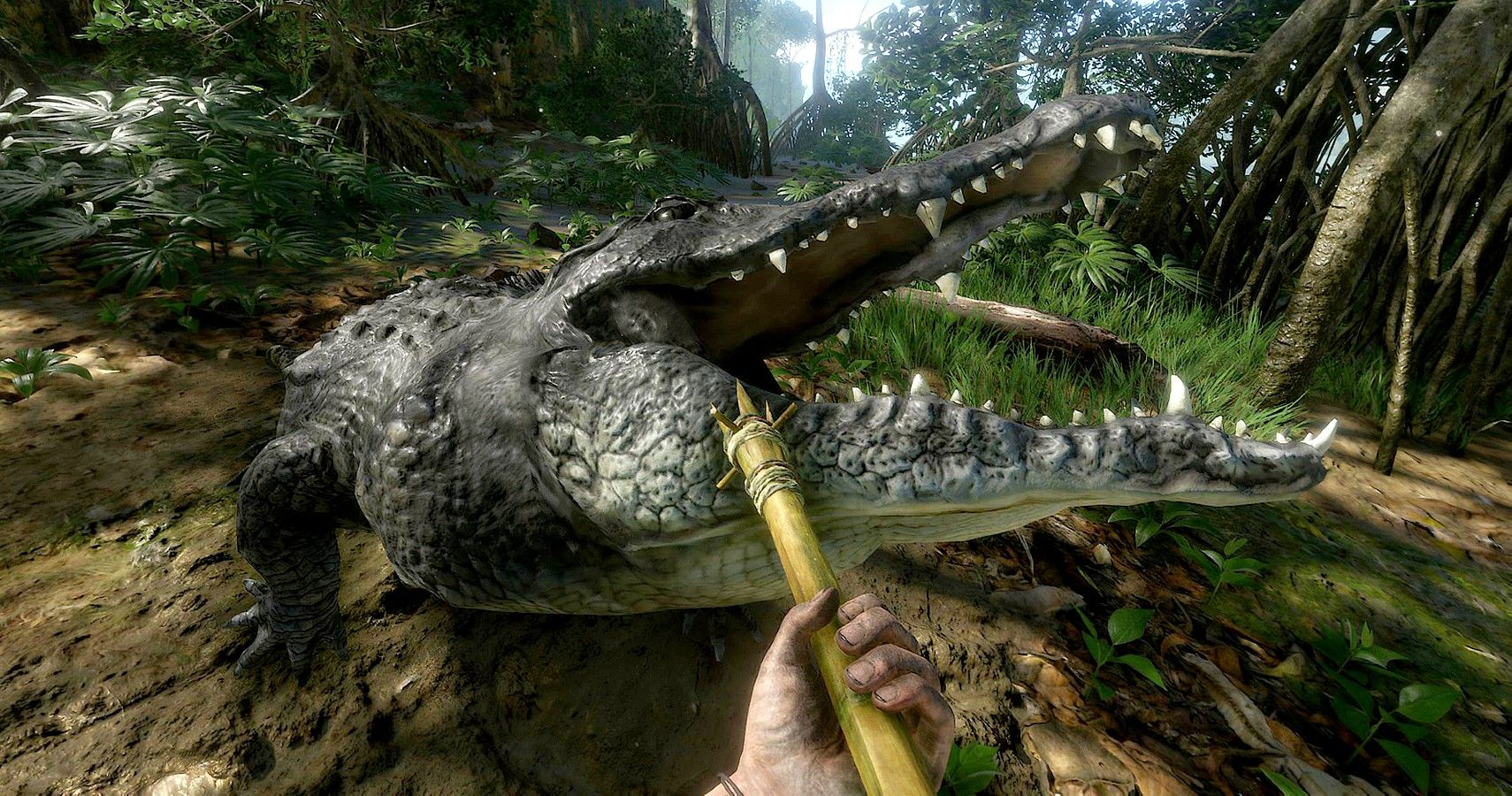 Platforms:
PS4, Nintendo Switch, Xbox 1, Xbox Series S, Xbox Series X, Windows
As far as realism goes, Green Hell has got you covered. If you ever felt like the survival genre's gone bland and lacks the kind of stakes required to keep you at the edge of your seat then picking up this video game might be the best way to overcome that boredom.
With complicated things to look out for and several ways to die to your environment, you'll be hard-pressed to find any other game that holds a candle to just how authentic this experience is. Thrive in a jungle where you're looking to fend off tribes, diseases, and leeches. Craft your own sturdy base and keep yourself safe from the animals looking to feed on you at all times.
Next: The Best VR Survival Games