Tokyo, March 2, 2023 Gravity Game Arise Co., Ltd. (located in Chuo-ku, Tokyo) is happy to announce that "Alterium Shift" the JRPG developed by Drattzy Games LLC and published under the Gravity Indie Games label, will soon be coming to Early Access on Steam.
Wishlist the game and try the demo now: Official Steam page:
https://store.steampowered.com/app/1586990/Alterium_Shift/
After a great response to the updated demo, released at the end of the 2022, Early Access takes players even farther into the world of Alteria. The demo leaves off with the players stranded in the shift realm of the dark elves and picks up from there covering almost half of what will be the whole game and adding a massive amount of adventure and lands to explore.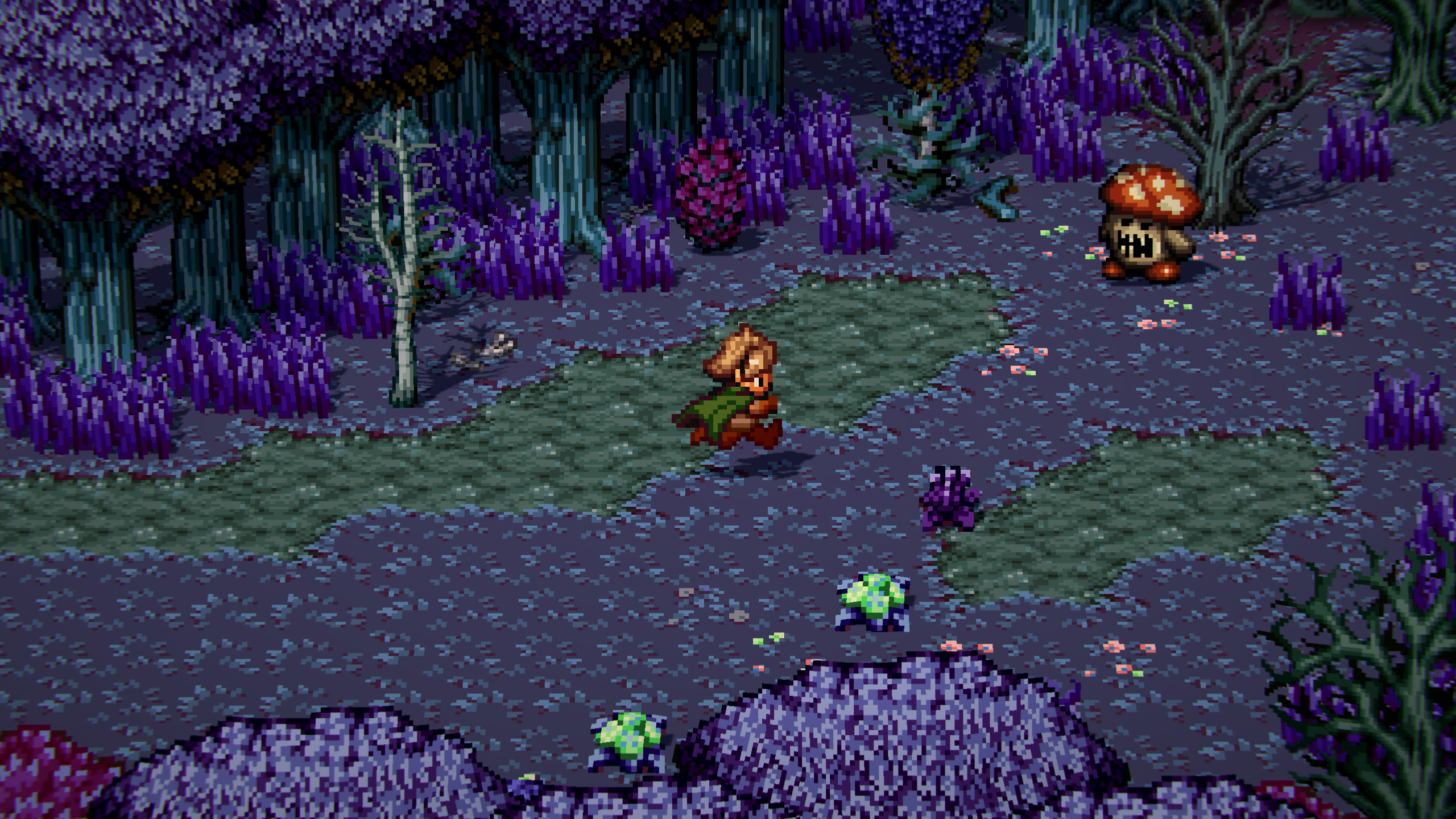 Along with opportunities to shift back and forth between Alteria and the realm of the elves, 4 new explorable regions will open up.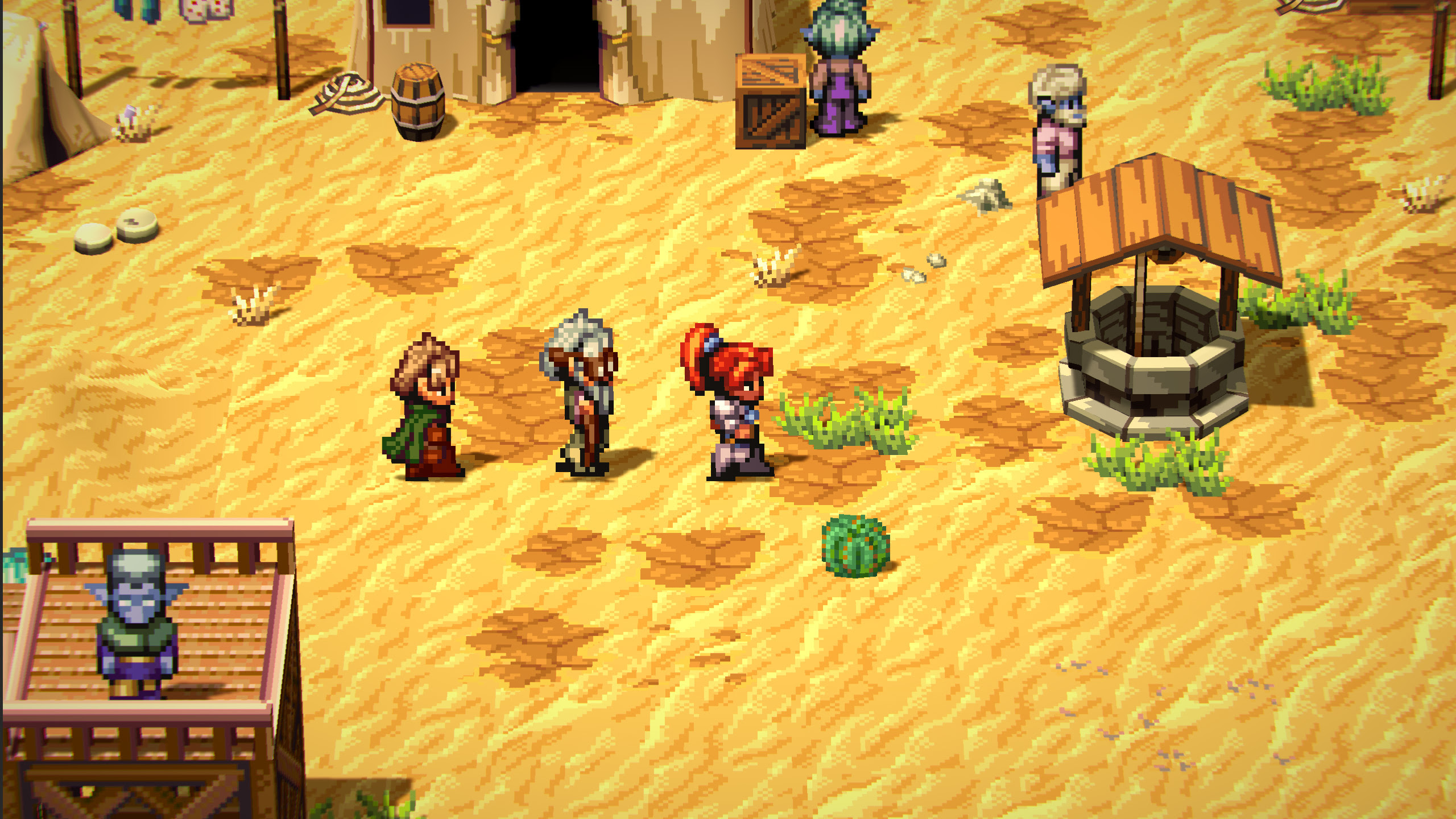 Some of these regions, such as the desert, will offer environmental challenges, that will compel players to carefully explore and seek out new forms of transportation. Dungeons bring new challenges with puzzles, secrets, treasures to loot and deadly bosses to face down.
A string of new towns and villages will appear, full of life and unique inhabitants to meet, and of course plenty of side quests, lore and activities to discover.
For the completionists and level grinders out there, shops will be laden with new items and equipment to outfit your team. Make sure to explore every town to the fullest, you never know what you might find!
For our angler and mini-game enthusiasts as well, plenty of new fishing spots are waiting to be discovered. Will you catch a big one or just complain about how it got away?
Did we say team? Yes indeed. The player will encounter new friends who will lend their aid and strength on the journey, as well as regroup with some old ones as well. Whichever player you start with, your path will be unique. So, who appears will depend on the character you choose at the start. What have your friends been up to while you were on your journey? You might just have the opportunity to find out.
In the end, a true JRPG is all about the story, and there is definitely something amiss here. What truths will your characters discover by traversing both worlds, and will their expectations hold true? What or who is behind the waves of monsters and trouble? What other secrets lie behind these shifts between worlds? Who is writing all these dad jokes??? Grab your spear, bow, or spell book and get ready to set off and discover!
If you haven't yet, make sure to try the demo and don't forget to Wishlist on Steam as well!
About Alterium Shift
Alterium Shift is an old-school JRPG from game developer Drattzy Games.
Explore the bonds between the main characters and how each of their unique stories affects the other. With classic gameplay, modern 2.5D graphics, and a trove of callbacks moments, Alterium Shift is a genuine tribute to 90's retro JRPGS.
| | |
| --- | --- |
| Title | Alterium Shift |
| Genre | RPG / JRPG/ Retro RPG |
| Developer | Drattzy Games LLC |
| Publisher | Gravity Games Arise Co., Ltd |
| Label | Gravity Indie Games |
| Targeted Release Date* | Estimated Q4 2023 (STEAM Early access Q2, 2023) |
| Region | Global |
| Planned Platforms* | PC (Windows), PS4, PS5, Nintendo Switch, Xbox One, Xbox Series |
| Steam page | https://store.steampowered.com/app/1586990/Alterium_Shift/ |
| Official website | https://alteriumshift.com/ |
| Official presskit | https://alteriumshift.com/press-kit/ |
| Official Twitter | https://twitter.com/drattzy |
| Official Instagram | https://www.instagram.com/alteriumshift/ |
| Official TikTok | https://www.tiktok.com/@drattzygames?lang=en |
| Official Reddit | https://www.reddit.com/r/Alterium_Shift/ |
| Official Mastodon | https://mastodon.gamedev.place/@drattzy |
| Copyright | ©2023AlteriumShift, © GRAVITY GAME ARISE Co., Ltd., Drattzy Games LLC |
*Subject to change
General Information
GRAVITY INDIE GAMES  
 https://twitter.com/grindie_games
https://www.instagram.com/grindie_games/
https://www.tiktok.com/@grindie_games?lang=en
About Gravity Game Arise 
Company Name: GRAVITY GAME ARISE Co., Ltd.
Address: 2F, 3-14-4 Hachobori Chuo-ku Tokyo
Founded:July 1, 2019
Company Website:https://gravityga.jp/
*Nintendo Switch is a trademark of Nintendo.
*Xbox is a registered trademark or trademark of Microsoft Corporation in the United States and/or other
countries.
*PlayStation and PlayStation5 are registered trademarks or trademarks of Sony Interactive Entertainment Inc.
©2023 Valve Corporation. Steam and the Steam logo are trademarks and/or registered trademarks of Valve Corporation in the U.S. and/or other countries.