Publisher Playtonic Friends (Blossom Tales 2, BPM, Demon Turf) and developer Knight Shift Games are excited to announce a second playable character for upcoming neo-retro roguelike Elsie.
Joining the battle is Andru, a melee-based character with a bespoke suite of bladed weapons and power augments. While he has a similar base movement kit to Elsie, such as dash attack, dive, and bounce, his gameplay really diverges when it comes to his loadouts.
Andru's suite of weapons include a variety of elemental swords, claws, and ghost blades, all with different play styles, abilities, and effects. Every weapon class has three elemental variations similar to Elsie's guns. Each type of elemental weapon has a different play style and feel, including different combos, attack speeds, and distinct effects that open up a slew of gameplay possibilities.
Watch the brand new trailer to see the melee master in action: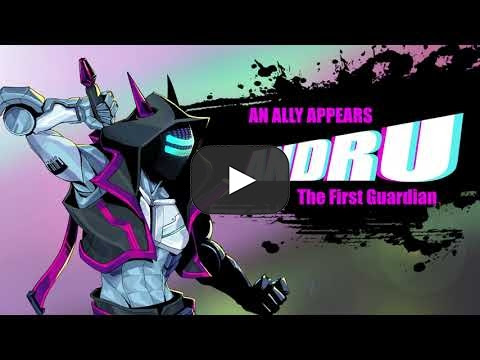 Elsie is coming to Nintendo Switch and Steam next year.