Video games are a part of an industry that carries the potential to entertain a wide audience. Usually, people buy them and it goes as the selling records of the game. Throughout the years, Nintendo has produced many video games to create best-selling records on their respective consoles.
ADVERTISEMENT
Article continues below this ad
The Japanese multinational video game company has entertained a huge audience. They also exist as one of the most favorite game companies. And the selling records of their games justify their reputation in the industry. Luckily, every console of theirs carries a designated best-selling game.
ADVERTISEMENT
Article continues below this ad
The records are enough to tell that these games were loved the most
Nintendo 64, Wii U, and Game Boy Color were gaming consoles released in the year, 1996, 2012, and 1998, respectively. The consoles are a legacy for the game company and the community. The Legend of Zelda, Splatoon, and Spider-Man are some of the games that were played on the consoles.
Inevitably, every console has the privilege of attaining a game with a best-selling record. And Nintendo was not behind in achieving this milestone. Moreover, Nintendo 64 saw the game Super Mario 64 entering the best-selling category by selling 11.91 million copies.
Furthermore, Mario Kart 8 became the best-selling game on the console Wii U. It went on to sell 8.46 million copies. To join the best-selling party, Pokemon Gold, Silver, and Crystal became the best-selling video game on Game Boy Color. And it sits on the record of selling 29.4 million copies.
However, each game goes through a circle of life. But what becomes important is the performance that they project in the industry. And some games go on to not only become best-selling but also legendary games. And the proof is in front of us.
Nintendo fans await the new chapter that unfolds amazing releases
Nintendo has performed in the past and is looking to create a better future for the community. With the release of Switch, it has unveiled a different mode of gaming. And they are prepared to unleash Splatoon 3 on the console on September 9.
ADVERTISEMENT
Article continues below this ad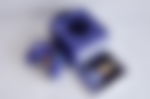 Talking of consoles, one cannot help but mention the Nintendo GameCube. Moreover, the news has spread in the market that the game company has plans arranged for reviving the classic console.
Unfortunately, it has also decided to discontinue Wii U and 3DS by shutting down eShop facilities on the consoles. Above all, it would be exciting to see how the new developments turn out to be in the community.
ADVERTISEMENT
Article continues below this ad
WATCH THIS STORY: Ranking the Most Stunning Nintendo Switch Controllers of All-time
Which Nintendo games have you played till now? Feel free to share with us in the comments below.