Nintendo has a stellar reputation and legacy as a first-party video game developer. The company has undeniably come a long way since its humble roots with the original Nintendo Entertainment System from the early '80s. Four decades have passed since the introduction of the NES, and it's remarkable how so many of Nintendo's earliest franchises and characters remain flagship properties on modern consoles.
RELATED: 10 Best NES Games You Can Beat In One Sitting
Nintendo has properly fostered its franchises to evolve and grow since their inception, but plenty of original NES games are still incredibly enjoyable 40 years later. Gaming has come so far since the era of the NES, yet so many of these 8-bit classics hold up to this day because of how they master the fundamentals.
10
Super Mario Bros. 3
Release Date: October 23, 1988
The Super Mario platformer series has been a mainstay of every Nintendo console; the original NES delivers a trilogy of excellent titles to kick off Mario's run on home consoles. The first two Super Mario Bros. games are also games that hold up in modern contexts, but there are such substantial leaps forward taken with Super Mario Bros. 3.
Super Mario Bros. 3's level design, music, and gameplay are all sublime, not to mention the endless creativity that comes from the sequel's aesthetic. So many of the elements that get introduced in Super Mario Bros. 3, like a world map for levels, become franchise staples.
9
Kirby's Adventure
Release Date: March 23, 1993
Kirby is another classic Nintendo mascot whose malleable shape and limitless abilities have helped him stick around for more than three decades. The Kirby franchise has evolved in really creative ways, but there's an excellent foundation that's already in place in the NES' Kirby's Adventure.
The Game Boy's Kirby's Dream Land precedes the NES game, but the burst of color and a greater sense of scope makes Kirby's Adventure the superior experience. Early Kirby games jump between the NES, Game Boy, and Super Nintendo. The Kirby sequels incorporate animal partners and more complicated mechanics, while Kirby's Adventure doesn't overcomplicate things.
8
Punch-Out!!
Release Date: August 2, 1990
Nintendo's Punch-Out!!, whether it's the earlier release with Mike Tyson or the subsequent updates with Mr. Dream, is still viewed as one of the best boxing games ever made. Punch-Out!! has a reputation for being notoriously difficult, especially in its later rounds. However, the game is such addicting entertainment because every fighter that Little Mac faces has their own patterns and signals that hint at their attacks.
RELATED: 10 Underrated Nintendo Games Everyone Forgot Existed
Each new fighter in Punch-Out!! feels impossible the first time around, but the game truly rewards patience and practice. There's such a satisfying feeling whenever a new opponent gets conquered.
7
Mega Man 2
Release Date: December 24, 1988
Capcom's Mega Man isn't exclusive to Nintendo consoles, but the iconic action-platformer series started out that way for close to a decade. The first six Mega Man games are all on the Nintendo before Mega Man 7 transitioned over to the Super Nintendo. Each of these NES titles has their own charms with appealing boss battles and powers, but Mega Man 2 is largely seen as a high point.
Mega Man 2, despite only being the franchise's second entry, really gets everything right. The levels are creative, and the controls, while simplistic, are very satisfying. The game's magical musical score helps elevate Mega Man 2 to something that's even more special.
6
EarthBound Beginnings/Mother
Release Date: July 27, 1989
EarthBound, or Mother as it's known in Japan, is one of Nintendo's most charming RPG series that spans the NES, Super Nintendo, and Game Boy Advance. EarthBound mixes together strange monsters with existential storytelling, small-town individuals, and epic missions.
The series' first entry for the NES, Mother, is the weakest of the trilogy, but it still offers incredible depth and a unique perspective as far as NES RPGs from the late '80s are concerned. It's remarkably modern. Mother has been available in Japan since 1989, but the game wasn't officially released internationally until 25 years later, in 2015, on the Wii U Virtual Console under the title EarthBound Beginnings.
5
Maniac Mansion
Release Date: September 1990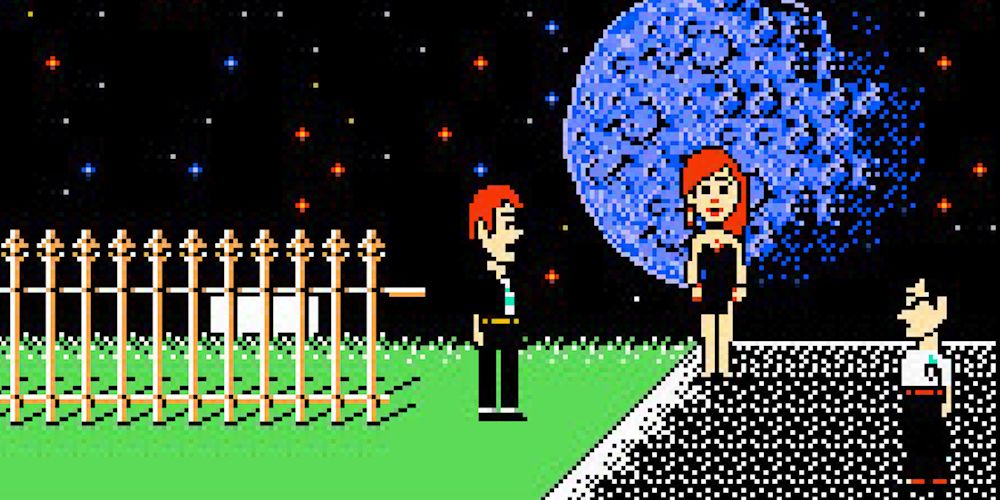 The point-and-click adventure genre is a natural fit for PC gaming and mouse peripherals, but that hasn't stopped a few of these titles from ending up on home consoles. Maniac Mansion is a pivotal adventure game from LucasArts that riffs on B-horror cinema as a bunch of teenage stereotypes find themselves in a veritable house of horrors.
RELATED: 10 Best Retro Gaming Throwbacks, Ranked
Initially released in 1987 for PCs, Maniac Mansion was ported to the NES shortly after. Admittedly, Japan's Famicom port from 1988 is heavily censored and not the best experience, but the 1990 port for the NES faithfully recreates its PC predecessor.
4
DuckTales
Release Date: October 1989
Licensed video games have a contentious reputation, and though 1989's DuckTales isn't the first licensed title that Capcom developed, it set an incredibly high standard as one of the console's most celebrated games. Coming from a lot of the same development team as Mega Man, DuckTales features a similarly non-linear structure that allows players to choose the order in which they explore the world — and the moon — to recover all of Scrooge McDuck's treasure.
DuckTales looks great, rewards curiosity, and has a lot of depth and incentivized replayability for an original NES game. It's no surprise that this gem was remastered for modern consoles in 2013 as DuckTales: Remastered.
3
Contra
Release Date: February 9, 1988
Starting as a run-and-gun action game from the arcades in 1987, Contra has grown into a deep franchise that combines punishing gameplay with radical weapons and extraterrestrial enemies. Contra begins as a somewhat grounded experience in the jungle before extreme machines and monsters progressively invade.
There is a wealth of Contra sequels, some of which deliver more of the same and others that attempt to take the genre and story in bold, new directions, but none can compete with the original title. Players must ensure that the Konami Code is entered before beginning any new game.
2
Castlevania
Release Date: September 26, 1986
Konami's Castlevania has spawned over two dozen games and a popular animated series. It's largely regarded as the biggest Dracula series in gaming, and the franchise's trademark labyrinthine-level design has become a genre in and of itself.
There are three Castlevania games on the original NES, and while Simon's Quest and Dracula's Curse take some big swings, they're inferior to the original Castlevania. Later Castlevania games like Symphony of the Night will go on to become the definitive Castlevania experience, but the NES classic remains entertaining more than three decades later.
1
Dragon Warrior III/Dragon Quest III: The Seeds Of Salvation
Release Date: February 10, 1988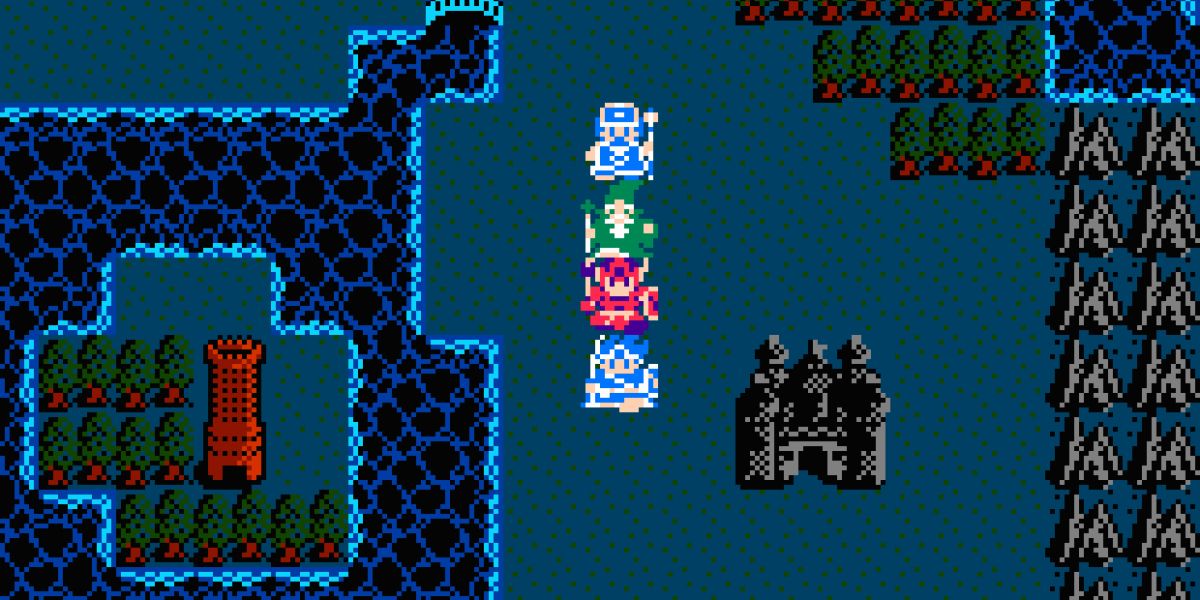 The Nintendo Entertainment System is rich in JRPGs, but there are many extensive 8-bit adventures that are more laborious than enjoyable ways to spend dozens of hours. The first three Final Fantasy games are on the NES, but they're quite difficult for newcomers.
Alternatively, Dragon Quest III, or Dragon Warrior III as it was released outside of Japan, is both unique and accessible to audiences. The first two Dragon Quest games feel like practice for what's accomplished in Dragon Quest III, a significantly more substantial game with an open-world map, a class system, and other RPG mechanics that are now staples of the genre.
NEXT: 15 Best Nintendo Franchises, Ranked